TODAY'S RAMBLINGS

This post is in honor of my late mother, Jeanne Anne LaBarge Clough.  My mother was born and raised here in Tupper Lake, and today would have been her 94th birthday.  With my family that lives here and those that are visiting, we are sprinkling her ashes today at the gravesites of two of her favorite people, the late and way great Donald and Ruth Smith.  Ruth LaBarge Smith is my mother's aunt, my grandfather's sister, my great aunt, and the grandmother of the hostess with the mostest, my cousin Dr. Shelly Murphy.
So thank you in advance for enduring another one of my
very
long blog posts - at least there's a reason for a change . . .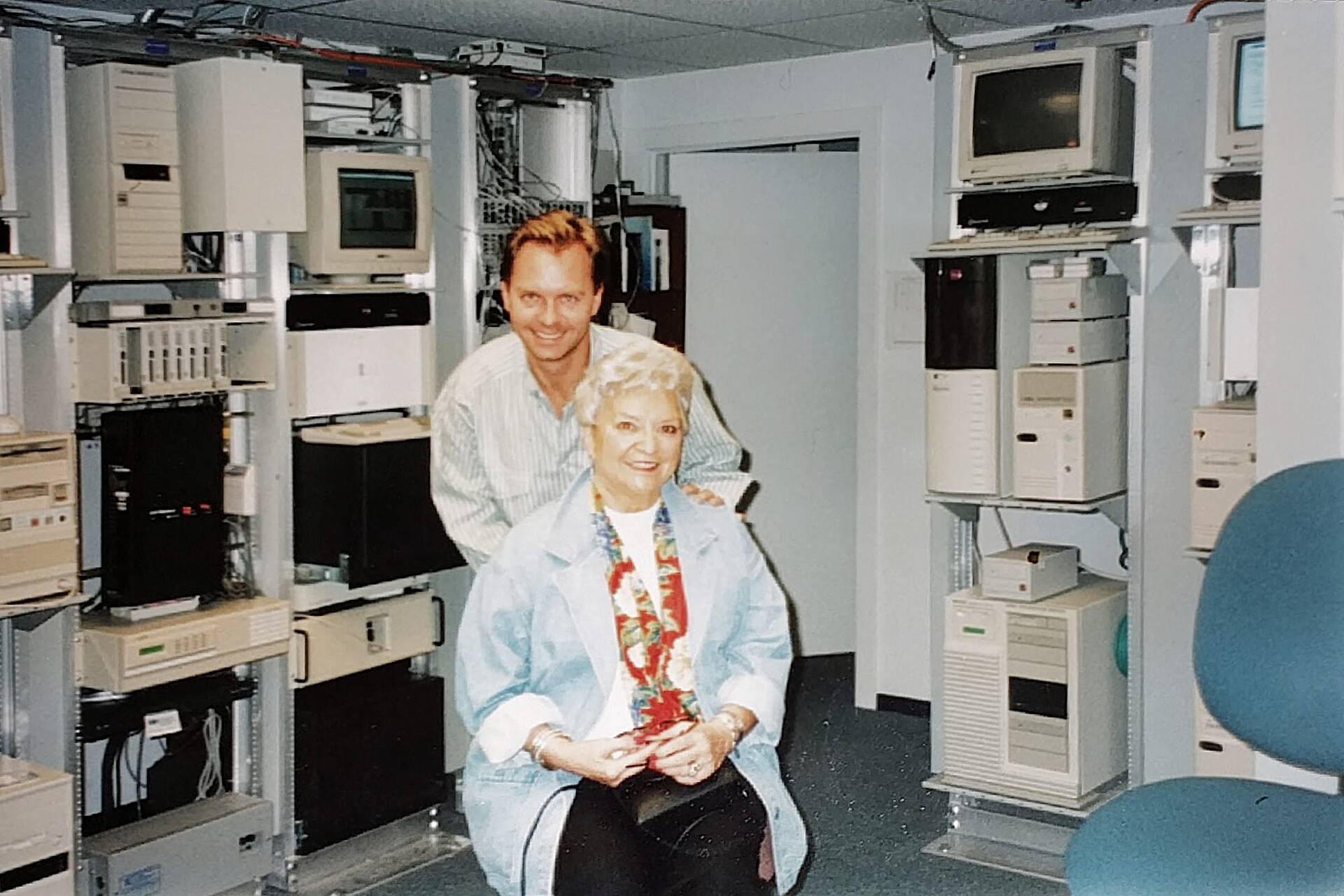 I've now visited Tupper Lake in New York's Adirondack Mountains twice this year.  Each time I visit, I am struck by its beauty, serenity and natural charm.  But I am also struck by the depressed, almost non-existent local  economy.  Simply stated, while Tupper Lake used to be
a center of logging and woodworking
, it now has no industry to speak of - other than tourism. 
But even that lags, as Tupper suffers from a lack of amenities and attractions that would draw newcomers to the town and village.  So while those with the right contacts and/or from the right families get
this
, most that pass through Tupper see shuttered shops and restaurants and never get to experience the "real" Tupper Lake.
In some ways, Tupper Lake appears to be on the right track.  The area does, indeed, have one world-class attraction,
The Natural History Museum of The Adirondacks
, better known as The Wild Center.  It's an excellent start.  In fact, The Wild Center brings an estimated 3,000 tourists to town each and every day during the summer months.  I've been a few times, and it's
Killer
.  The issue is that there's little else to inspire an out-of-towner with no local connections to stay for a couple of days or even come into the actual village at all.  But there may be some green shoots starting to appear.
After the Adirondack Club debacle, where an investor group
once seen as real saviors
became the villains in an all-too-real "
The Emperor Has No Clothes
" story, there's new hope.  There just might be new movement on The Adirondack Club project, fueled by an heir to
the E.F. Hutton - Marjorie Merriweather Post fortune
.  There's also
a new hotel in the works
.  And finally, a real blight in Tupper Lake, the former Oval Wood Dish factory (huge and mostly shuttered since 1964),
has been sold
, and is on the verge of finally - finally - being properly revitalized.
Further, there's a plan from the business community, which includes
golf course
upgrades,
re-opening
the underappreciated Big Tupper Ski Area, and new trails for hiking and biking.  And everyone insists the
passenger rail line
from Utica is re-opening soon.
Doesn't that all sound encouraging?  It is encouraging, but even as a relative outsider (albeit with real roots here), I feel like I've seen this movie before. 
For years, I've heard from close family members (many of whom were or are leaders in the community) say "This is it.  It's approved, funded, and ready to go."  But yet, somehow, nothing of real substance ever seems to actually get done here.  The blight of shuttered businesses continues in town, and there's no real economy that keeps young people here.  One example:  even a Rite-Aid didn't make it here, and
unlike where I'm from
, it wasn't the shoplifting.   Clearly, some of the general economic malaise is pandemic-related, but the stagnation in Tupper Lake has been a problem for decades.
Many locals chalk that up to the meddling and added complexity wrought by the region's governmental overlord, the necessary-but-reviled-in-some-quarters
Adirondack Park Agency
(APA).   They administer Adirondack State Park, within which Tupper Lake wholly lies, and they have final say over literally everything here, including what one can do on their own property.
Others point to a lack of funding or commitment by the players involved.  The original Adirondack Club developers couldn't or wouldn't withstand taking hits of a few million $ here and there, and the railroad trying to bring passenger service to Tupper Lake
is seeking donations to make it happen
.  In other words, they weren't or aren't big enough players to actually see things through.
I have my own explanations, that are in addition to the very real reasons above:
Lack of imagination and creativity
Poor/inconsistent/non-existent regional and especially national branding and marketing
Entrenched NIMBYism
Hostility to outsiders and tourists by some locals
Difficult access

I considered all of it, and I have a humble proposal.  It fully embraces the region's traditions and passions,  while at the same time it creatively embraces the future.  It is an idea valid for all of the four seasons here.  It requires very little new infrastructure (and what it does require would create jobs), nor (I would think) extensive APA approval.  And it is certainly something upon which a fully realized brand for Tupper Lake can be based. 

Tupper Lake should be the center of the American tourism universe for electric recreational vehicles. 

Especially, for rent to people seeking the outdoors and excitement, all within a reasonably-priced and "real" town, set in truly world-class scenery.  I think that's a large market.

What do I mean by "electric recreational vehicles"?  Here is a list of the categories, with a link to the big player in each.  Yes, there are real products on the market for electric recreational vehicles.  Tupper Lake should brand itself as the national center for this burgeoning industry and activity.


And of course, e-bikes!  It would be hard to imagine a region more amenable to mountain and road e-bikes.  There are endless miles of mountain bike trails, and empty, perfectly-surfaced roads with very wide (and paved) shoulders shoot out in every direction from Tupper Lake.  I'm not linking to any e-bike makers because there are too many.
The best part?  The biggest downside of each and every one of these vehicles - their limited range - is virtually a non-issue when you're talking about 1, 2, or 3 hour rentals.  Each vehicle type above has a range of 50 miles or so.  No tourist getting on a snowmobile or ATV would even dream of going farther.
Actually, I am wrong.  The really best part of this idea is that it retains the use of the great outdoors, but in a modern, forward-thinking way.  No more howling snowmobiles, jet skis, or ATV's destroying the serenity of nature.  And of course, no carbon emissions.  Yet those riding these electric machines are getting at least as big a thrill as before - probably more.  Those that have experienced
Insane Mode in a Tesla
know full well of what I speak. 
Yes, the products in each category are more expensive at the outset than their gasoline- or diesel-powered counterparts.  But I believe the larger initial outlays are balanced by the decidedly less maintenance electric vehicles in general require.   And with drastically fewer parts, reliability is far greater.
How to get it done?  Well, I read the excellent and hopeful book "
Our Towns
", where the authors travel America in their own small plane to see what's working in small towns that have bounced back. 
What works are
private-public partnerships
. 
So here's one for starters.  The leading manufacturer in 2 of the 6 categories above, snowmobiles and personal watercraft, is Taiga Motors of Canada.  The political leaders of Tupper Lake could approach Taiga and discuss partnership possibilities.
Perhaps they could manufacture products here, in a facility or on land given to them by Tupper Lake, or with state and local tax breaks?  Or set up a regional proving ground and demo center
like this
(maybe with a nice, small hotel also on the premises?) that's both on the water and on snowmobile trails (and that's everywhere here).  Again, on land and with infrastructure provided at no cost or a deep discount by the village.  Or how about Taiga-sponsored events in the summer and winter, dare I say something like an eco-friendly Sturgis for electric snowmobiles in the winter?  
(I get that a big part of Sturgis [or Daytona] is riding your motorcycle to the event.  But trailering a snowmobile is commonplace for those that own them.)
Ridiculous?  Naïve?  Maybe, and I can imagine plenty of cynical eyerolls from the grizzled (grizzly?) locals here that have seen it all before. 
And a game-changer?  Likely not, but it could be a small and doable part of building a unique, positive identity for an area that could use one.
I'd love any kind of feedback to this blog post.  I'd especially be interested in hearing from anyone that has  witnessed the successful revitalization of a small town like Tupper Lake, or more likely, has other ideas that could work.
FROM THE UNWASHED MASSES

My 13th Grade proposal
got some great feedback. 
Gift basket
empress Elizabeth "Polly" Michaels, donned her rose-colored glasses and added a unique twist:  geezers like us would play a role.  Here's more:
"13th Grade?  Yes.  Hell yes.  Taught by ... the 60th-Graders of course!  The sorta senior not-quite-Medicare volunteer corps who is going to lead by example and whip the whiny 18-year-olds into patriotic shape.

Credits earned for community gardening, public park and trail maintenance, trash pickup, songfests, senior visits, summer camps for kids, heck maybe even for workshops on the fine art of effective thank you notes (and blogs) taught by Portico Darwin himself. 

Sponsored by Kaiser (who will offer free health insurance to all participating kick-ass 60th Graders)."

Here here!  That's one big attagirl for my dear friend "Polly"! 

Even experts expressed their support.  The retired educator and noted diplomat Dr. Doreen Downs concurred with my proposal with her unambiguous support:


"A mandatory AmeriCorps service or equivalent deserves serious consideration."
Yes!
Finally, the musical knowledge apprentice Hunter Deuce was inspired enough by my R.E.M. mention to let me know he has ordered "Murmur" on 180 gram vinyl, as a gift to himself for yet another one of his blockbuster real estate deals closing (SF residential real estate? 
Hunter Deuce
!)  Hunter, congrats, nice pick, and you can add that to my queue!
(I have had this business idea for a long time.  Owning vinyl is a hassle in terms of storage, and most people already own or can stream their favorites already.  So my idea is what Netflix used to do with DVD's - you have 3 albums at a time; send one in, another from your queue appears.  One would always have fun vinyl for their turntable, but without the storage hassles.  Great idea, right?  Sadly, renting record albums is illegal under the
Digital Millennium Copyright Act
.  I'm thinking a workaround would be a club of some kind?)
Thank you to anyone reading this blog.
KLUF

Gonna try my TIDAL test again - I assume you guys can play this, but I never heard any feedback from my previous test.  I'm guessing only TIDAL Hi-Fi subscribers (what I have, but likely none of you) can stream it in MQA high resolution, but can non-subscribers play it at all?
Going the TIDAL stream route again, because I sadly don't own this great album in high res, and given this blog's subject, how the hell could I go with anything other than The New Pornographers and their superb "
Electric Version
"?
In fact, it's so perfect for this blog,
here's
the album in MP3 format just in case!