TODAY'S RAMBLINGS



If you pay careful attention to this blog, you know I have a penchant for high-quality headphones.  In fact, there's a complete summary of everything I own (at least until just a couple of days ago)
right here
.  There are some real winners on that list, and there's something for everyone, at all price points.   My love of headphones is an extension of my obsession with music and also podcasts.
Note that I am still a Sennheiser guy - I loved the pair that today's topic replace.  Specifically, I just got a pair of the fairly new
Sony WF-1000XM4
's to replace my beloved, but somewhat short-lived
Sennheiser Momentum True Wireless 2
's.
"Short-lived" only because their batteries are holding less and less of a charge - they die after about 3 hours (!) now, after an original life on a charge of about 10 hours.  Frustrating, especially after just one year in use.  But mind you:  I used them almost every single day in that year, often for hours at a  time.  So I got my money's worth.  But here are the new Sony's.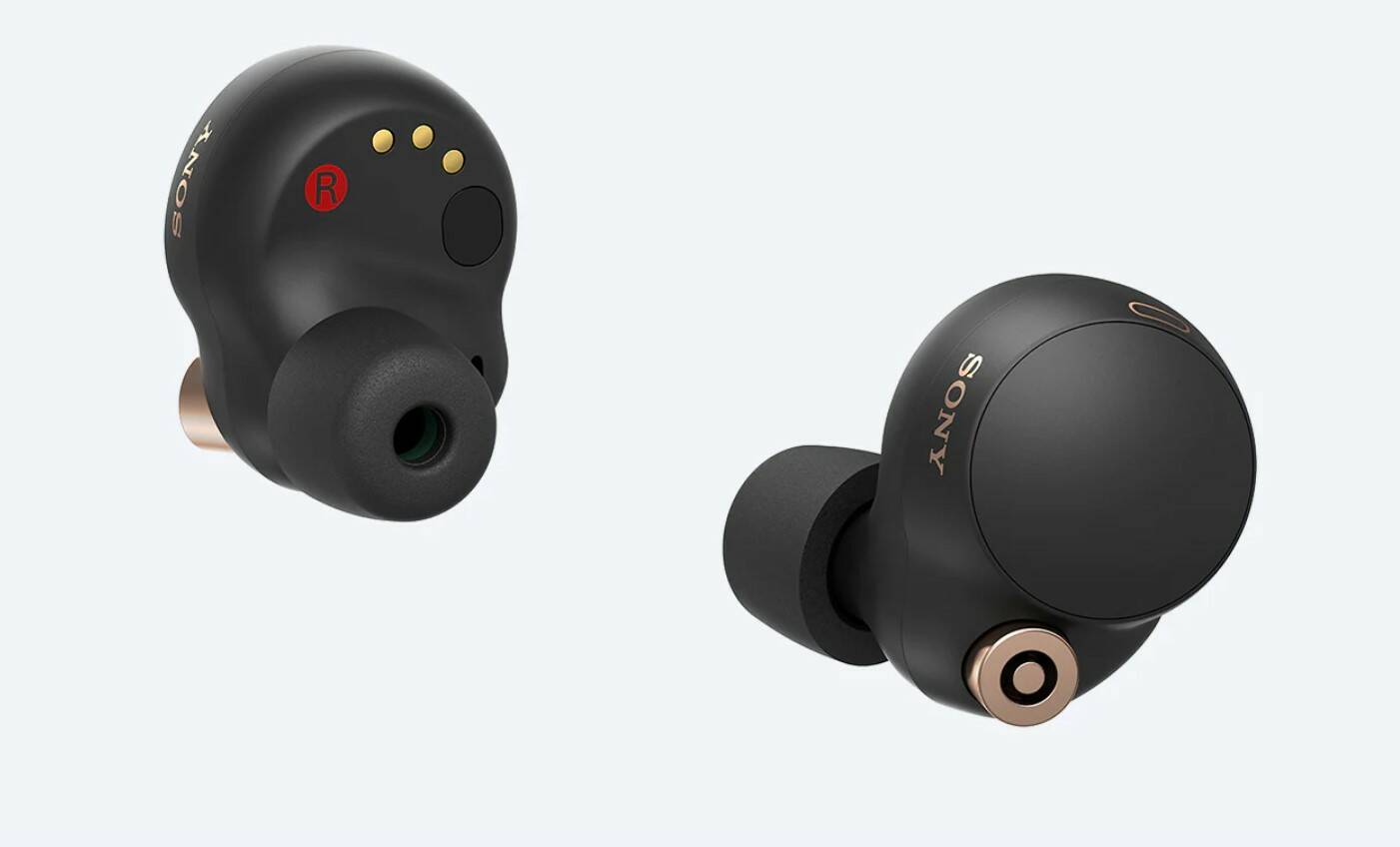 So why make the change, and not just order another pair of Sennheiser's finest?  Well, the fact is, I loved what I had before the Sennheiser Momentum's, the Sony WF-1000XM3, the precursor to what I just bought.  But they had one problem, which led directly to their demise:  they didn't fit my ears particularly well, and one day, "R"  popped out of its ear and into oblivion in The Presidio.  But the sound and active noise canceling (ANC) were
Diamond Certified
, and I missed them, although the Sennheiser's fit better and sounded at least as good.
But in the market again just now because of the Momentum's flaccid battery life, "I did my own research" and every review of the new Sony's indicated a better fit and a unique new material for the ear buds that also help them stay put.  One of my go-to references, the UK's
What HiFi?
magazine, was especially effusive, as were other reliable sources.  I put down my $278 and Amazon had them to me the next day.
My initial impression was one of wonder:  as in, how can such a tiny case provide any meaningful charging ability?  I mean it's small - really small - yet I can assure it both charges the earbuds and also houses them perfectly.   In terms of the form factor, it's a win not having a bulky case.  Of course the case itself charges via the now-wonderfully-universal USB C standard.  Here's what I mean: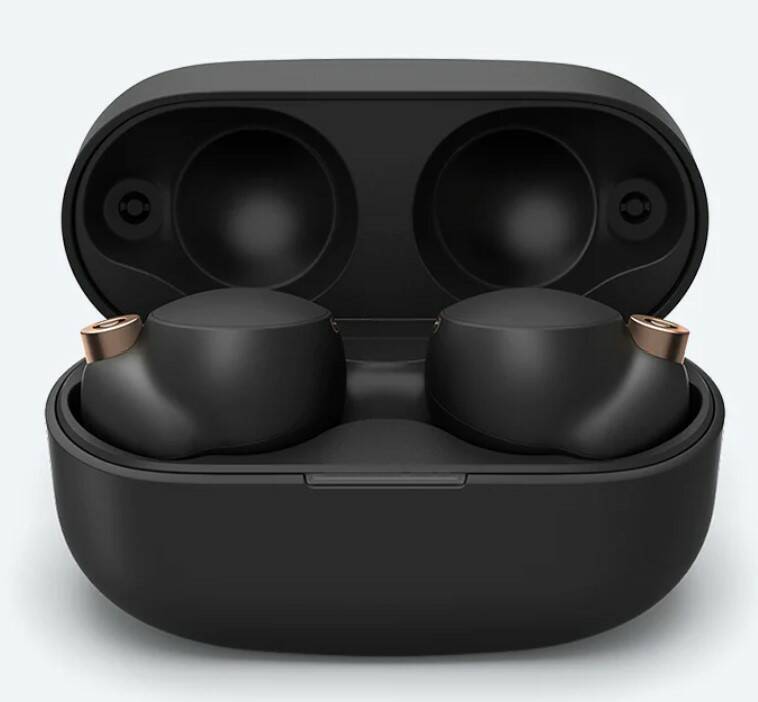 I also like how no one will mistake me for a sheep - they look nothing like Apple's overrated AirPods.
Now the big test, the fit.  I chose the smallest earbud tips, gave them a twist into my ear, and voila.  They went in, and you know what, they stayed in from the get-go, and the fit is nicely secure without feeling the lobotomist went ear vs. eye.  A huge win - the fact is, as Julie (who still uses the XM3's as her daily driver) can attest, the previous model always felt like one or both might kind of tumble out of one's ears.  No longer.
(In fact, the Sony Headphone app has a whiz-bang feature that uses the integrated array of microphones on the earbuds.  "Determines Optimal Earbud Tips", while oddly named, takes audio measurements and tells you how good the fit really is.  Pretty cool.)
OK - now the critical part, the sound.  Put simply, they sound superb, across a spectrum of musical genres.  I put them through my normal test suite, culminating with the frequency range roller coaster "
These Are The Fables
" from New Pornographers.  (As I've mentioned here before, that particular song was used to test many, many high-zoot audio systems installed by yours truly in some equally high-zoot homes).  On that song, I was impressed by the depth of the timpani and the clarity of Niko Case's crystalline voice.  Across jazz, classical and all forms of rock, I have yet to hit a speedbump. 
The ANC?  Best in class, as par usual.  Bose?  No - in fact, as a reminder,
friends don't let friends buy Bose
.  And in the clincher, Sony has added a wind noise canceling feature, absolutely ideal for quieting the fresh breezes of SF.
In sum, I could not be happier, at least thus far.  They're Diamond Certified, and if you're in the market, I can heartily recommend taking the somewhat expensive plunge.  They're available in black or a pleasant shade of cream.

FROM THE UNWASHED MASSES

Is Fi Deuce trying to tell me something?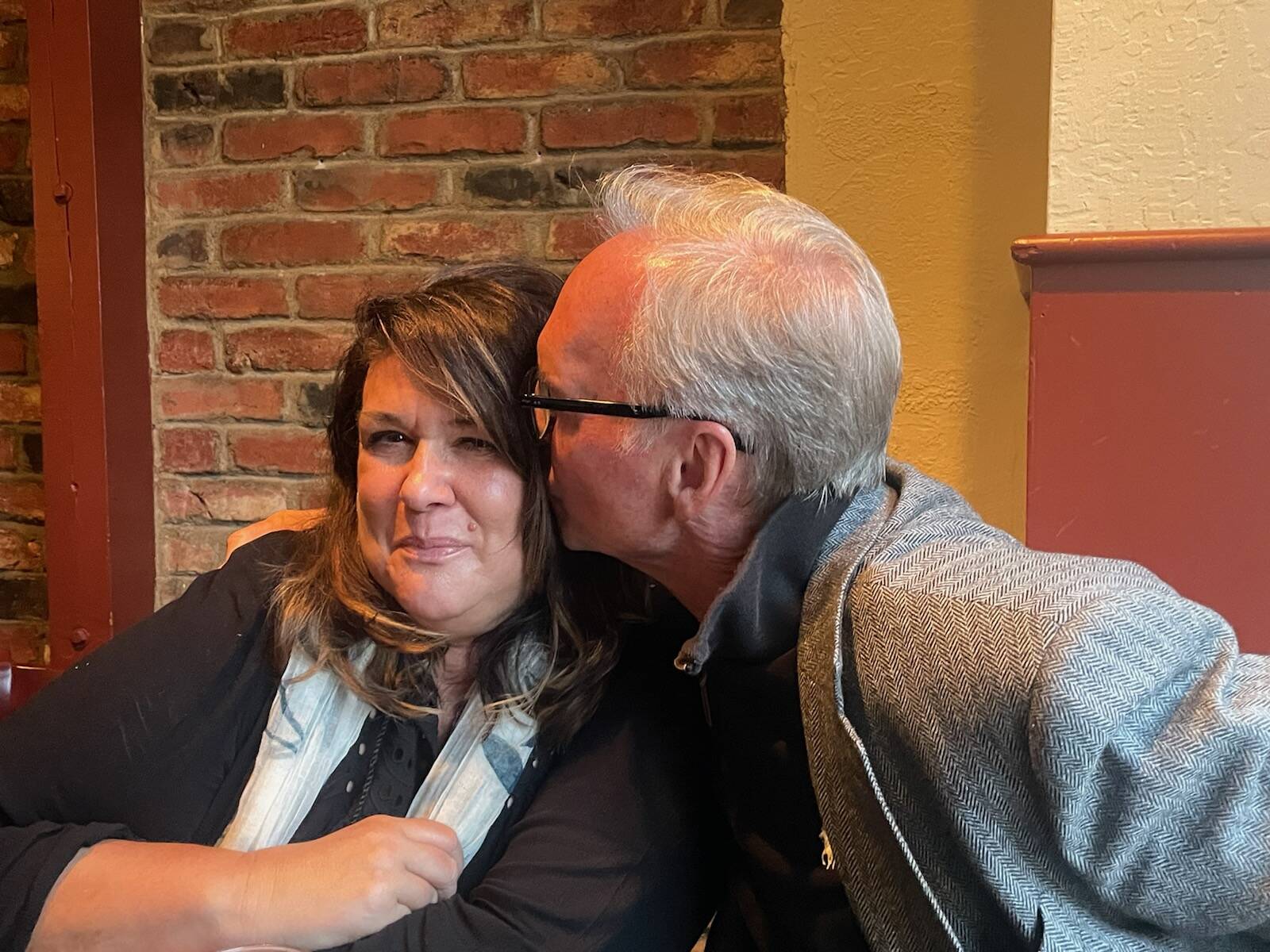 Thank you to any one that is reading this newsletter.


KLUF

It's been over a year, so I don't even count this as a repeat play at
KLUF
.  And woo boy, does this crank on the Sony's.  Here, on an album I deemed the best rock album of 2018, are my heroes Guided By Voices, and their superior "
Space Gun
".  This is catchy, fun guitar rock at its finest and most Diamond Certified.  Don't believe me?  Listen and learn - and you can even download it at the link for free.  You're very welcome.