Which trite phrase should I use?  "A legend reborn"?  "Come stay again for the first time"?  In fact, neither, because
the completely reinvigorated Arizona Biltmore
speaks for itself.  It was
Killer
and your stay likely will be Diamond Certified.  Ours wasn't - with reasons that are funny now, not so much then - but we'll be coming back, hopefully sooner rather than later.  It was that good.  It's also good enough that you don't need to leave the property.  We didn't, and never do.  So this is a Travel Review of a hotel, not a Travel Guide to a region.  Enjoy.
As I've mentioned, we've stayed here previously on numerous occasions, dating back to the mid 1990's.  Back in the day, the place fairly reeked of old-world style, money and glamour.  Its design - the main buildings all date to the early 20th century - is absolutely unique and a superb match for the desert surroundings.  For a while, it was one of the nicer hotels in which we'd ever stayed.
But in recent years, the ownership and give-a-shit-level changed, and they nearly ruined the place.  I was so disturbed I wrote
this scathing note
at Trip Advisor - please read it, as it provides context for what follows.  It wasn't pretty.
The great news for any lover of fine hotels is that The Biltmore is back, baby.  Back in a big, f'ing way.  The just-ending renovation - which truly went from one end of the place to the other - both modernized everything and yet brought back the elegance and charm at the same time.  (To our fellow Biltmorians Hunter and Fi Deuce:  it might be better than ever!)  Here is the stunning lobby and the completely revitalized bar. 
Every inch of the place has been refinished, replaced, or renovated.  The highlights of the work include a truly gee-wiz outdoor bar and lounge area that really has to be experienced to be appreciated.  Very Vegas/LA, sure, but that doesn't mean it isn't spectacular and super fun.  FYI this used to be a simple, huge green lawn, behind the main building.  It's a junior version of how the parking lot at Disneyland became California Adventure.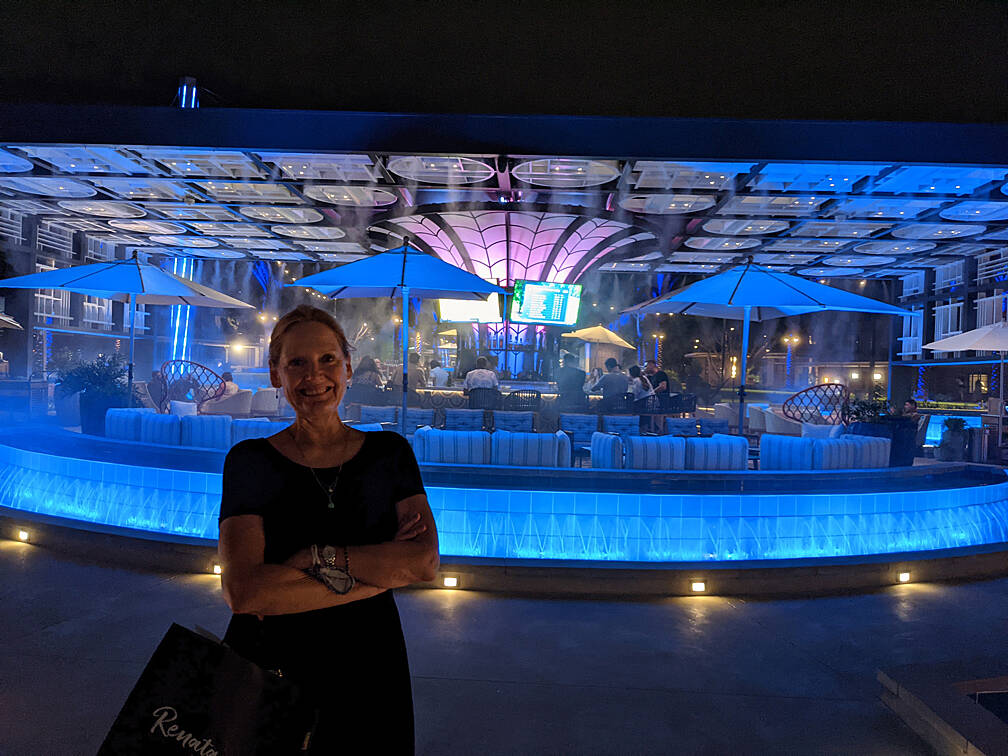 Equally thrilling and equally brand-new is the swank Saguaro Pool, mercifully adults only at all times - which is 24 x 7 because it never closes.  We tested that out our first evening.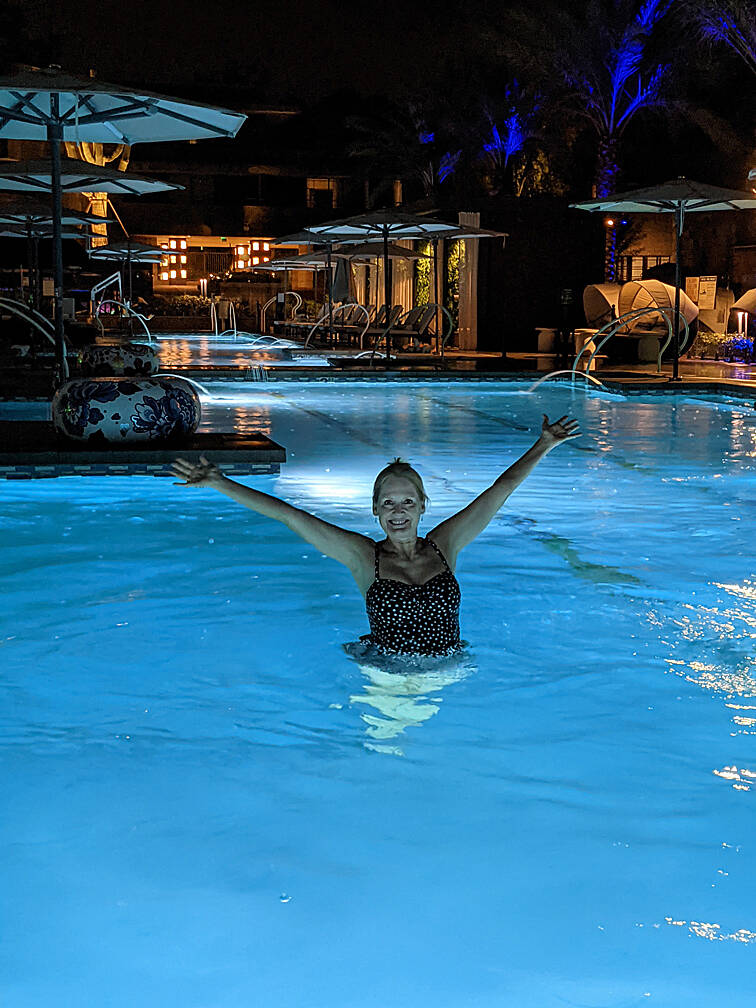 It has its own very nice bar and seating area, and tons of loungers, although we did have to stake out chairs fairly early.   There are very nice but very spendy cabanas at the new Saguaro Pool, which we only observed.   And the music!  I mean they were CRANKING great chill playlists at the pool and by my 25th or 26th beer, I thought I was back
in Formentera
.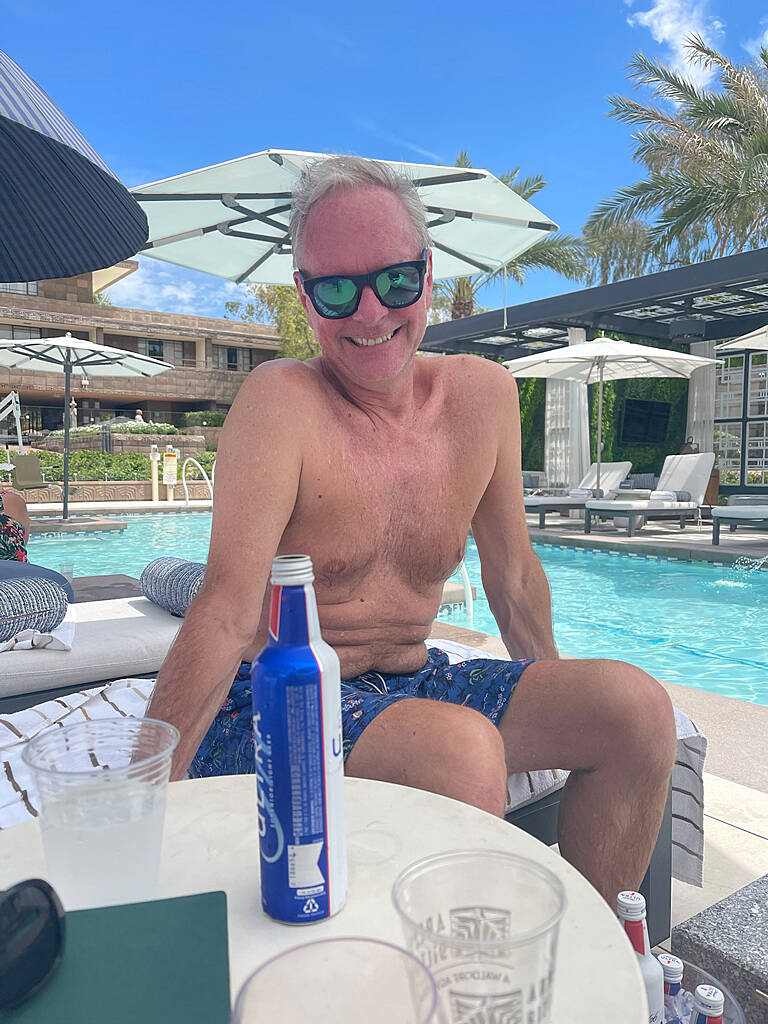 The contours of the property have not changed, it's just that everything has been totally refreshed.  For example, the original and beautiful Catalina Pool is still there, but it's now in some ways a back-bencher in light of what's on at Saguaro.
Overall, and what makes me happiest, is that it seems like someone cares again about this true architectural gem.  In fact, we got up close and personal with an owner and trust me, he cares, and not about just the heft of the cashmere in his finely-tailored blazer.  Here are the specifics.
CHECK-IN/CHECK-OUT:  Bogus

Now, it all can't be sunshine and daisies, can it?  This was a check-in for the ages - The Dark Ages.  Our car service and everything about it was flawless, and we anticipated smooth sailing right into our room, given that is was almost 5PM, check-in time is an already-late 4PM, and this is supposed to be a real hotel. 
But no, the front desk clerk - clearly out over her skis - said she just spoke with housekeeping and our cottage isn't quite ready, but will be in 15 minutes.  "Perhaps you buying us a cocktail in the bar while we wait will soothe my fraying attitude?"   She agreed immediately and said a "personal concierge" would come get us in the lounge and personally check us in.  No problem.
That never happened.  Indeed we cooled our heels for over an hour and when I finally stormed the front desk - it is now nearly 6PM and we're not in our room - a different front desk staff member cheerfully said "Oh, but your room is ready now!".  Great - except no one had told us, no one took us over to the rooms, the bags weren't delivered, and when we finally did make our way inside, an engineer said we had no refrigerator, and a huge air conditioning panel had fallen from the ceiling in the bathroom.  And this was all after I had gotten just a scooch warm from schlepping all over the property, in the late afternoon heat, first looking for our cottage, and then going back to the main building to get the manager for a redress.
It all got worked out - John, the true pro boss I calmly (a few doses of Shane from "The White Lotus" can do that to a guy) spoke with, gave us hundreds in resort credits.  They sincerely took care of what was a comically awful arrival experience. 
Truth be told, though, they also f'd up the check-out.  I cooled my heels for 15 minutes while 2 staff members checked a guest in, and a manager-looking type pecked away at a keyboard but didn't feel moved to assist me.
But I chalk it all up to a newly reopened hotel, with newly hired staff, of which there is not quite enough of, due to the pandemic. 

ROOMS:  Diamond Certified

The remainder of our stay was uniformly wonderful, and it starts with the the rooms.  We wisely opted for a Cottage, and we loved #5121.  We all agreed these were among the nicer rooms we'd seen at a hotel lately.  Beautifully and tastefully decorated, and outfitted for lengthy stays, we enjoyed breakfasts on our patio and happy hour in our living room.  Really ideal.  Second floor units have access to very swank outdoor lounges.
The cottages - I saw two - are as good as it gets, at least for a non-stratospheric price place.

SERVICE:  Killer

Again, what was funny was that the check-in was so horrible, yet everyone else we encountered was professional and cared.  The attendants at the pool were excellent, as was every bartender, waiter, and waitress that took care of us over our 3 night stay.  Room service dishes were cleared promptly - always a test for me, and I never waited too long for anything I ordered.
There's a point or two taken away because of the delay in cleaning our rooms - but I guess it's that pandemic thing again.   No matter and the service was excellent everywhere on property.


DINING:  Diamond Certified

Renata's Hearth, the hotel's fine dining option, is unique and not to be missed.  We first thought it was a bit gimmicky - there was both a tequila/margarita bar, and a guacamole station.  And we also initially were surprised that the fine dining option was Mexican food in the first place, and inexpensive at that.
Well, wrong, wrong, and wrong, although it was refreshingly inexpensive for such an excellent experience.  The food was scrumptious and my vermouth flight sublime.  We ate here twice and it was superior both evenings.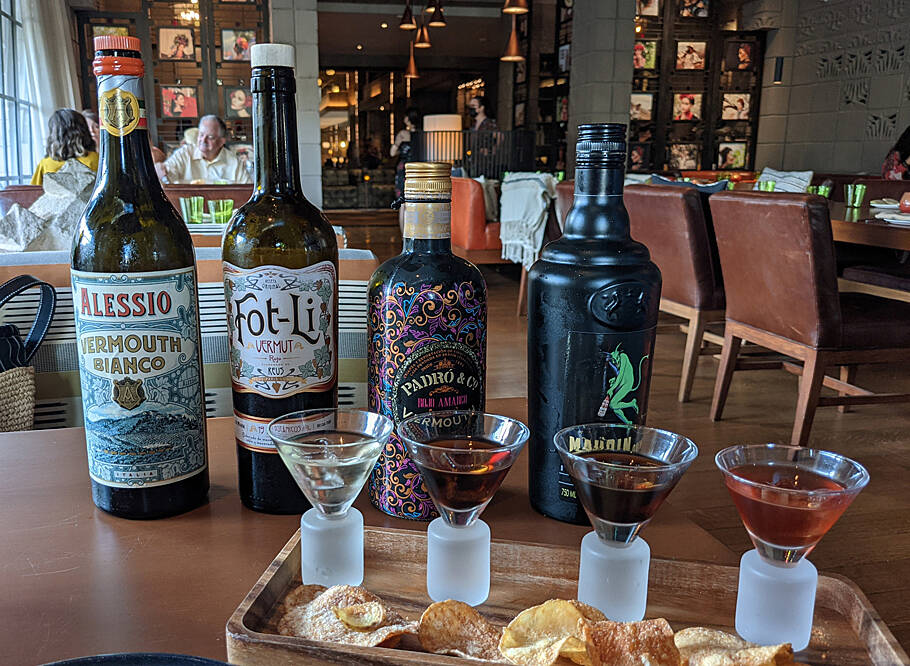 We also had fun when we dumbed it down on Sunday at 5PM and had burgers, etc. at Frank & Albert's.  As with every other meal, it was great, and the food and service were to the highest standard.

FACILITIES:  Killer

Bars.  Pools.  The lobby.  Quiet seating areas indoors and out.   Apart from the spa, which I did not visit this time (no doubt it's at least Killer), we could not have been more thrilled by the work done across the property.  The secret party areas on the mezzanine are still there, although the pool table was moved into Frank & Albert's bar.  The lawns are still vast and green, but there are fewer (due to the new bar and pool) and what remains is now artificial, a wise acknowledgement of the western drought and the specter of climate change. 
Sports and activities?  Sure,
there's a hue
.  I'm sarcastic because while there's certainly biking, golf, tennis, and hiking to be had, and in volume, that's not what I personally go there for.  At least not in the summer - other than sunrise, it's too hot for that stuff, and it takes away from my pool time.
I'll wrap this Travel Review with this:  the facilities and all of The Arizona Biltmore is a very pretty and nice place from which to escape your daily reality.  I can certainly recommend you give it a try.