TODAY'S RAMBLINGS
Following my rough pattern previously established, I'll be putting the grave details of our Cape Cod, New England,  and Adirondack adventures in separate and proper
Travel Guides
.  But I'll certainly hit the highlights here in my normal posts (if one could ever call these thrice-weekly ego explosions "normal", right Miguel?).
Our trip got off to an easy start - our 4AM PDT Uber was early, and the traffic so light we even squeezed in coffee and a snack in the posh new Admirals Club at SFO.  Our flights and the drive here were super-easy, too - you can tell it's the end of off- (and COVID-) season.
After a day and a night here on Cape Cod I will say this:  Chill.  Mellow.  Old-School.  I can only imagine the insanity during "the season", but wow, is it perfect here right now - it's basically us and the locals.   Mid '70's and sunny.   No traffic.  Also, not everything is open (some places clearly were obliterated by the virus, others are opening for the season this Friday) but that's OK.
Our 2BR/1BA cottage is beyond
Textbook
(although the nice outdoor shower is anything but old-school) and the next time you want a place where you can walk to gorgeous, empty beaches (better said:  empty in mid-May) and also to bars and restaurants, this is it.  It is perfect for a couple, and would also be ideal for a family with a kid or two.   It's near the end of a long, nicely pot-holed, single-lane dirt road (i.e., no one mistakenly drives down here), and thus very quiet and very private.   Yet with 120 Mbs broadband Internet access - remote workers take note.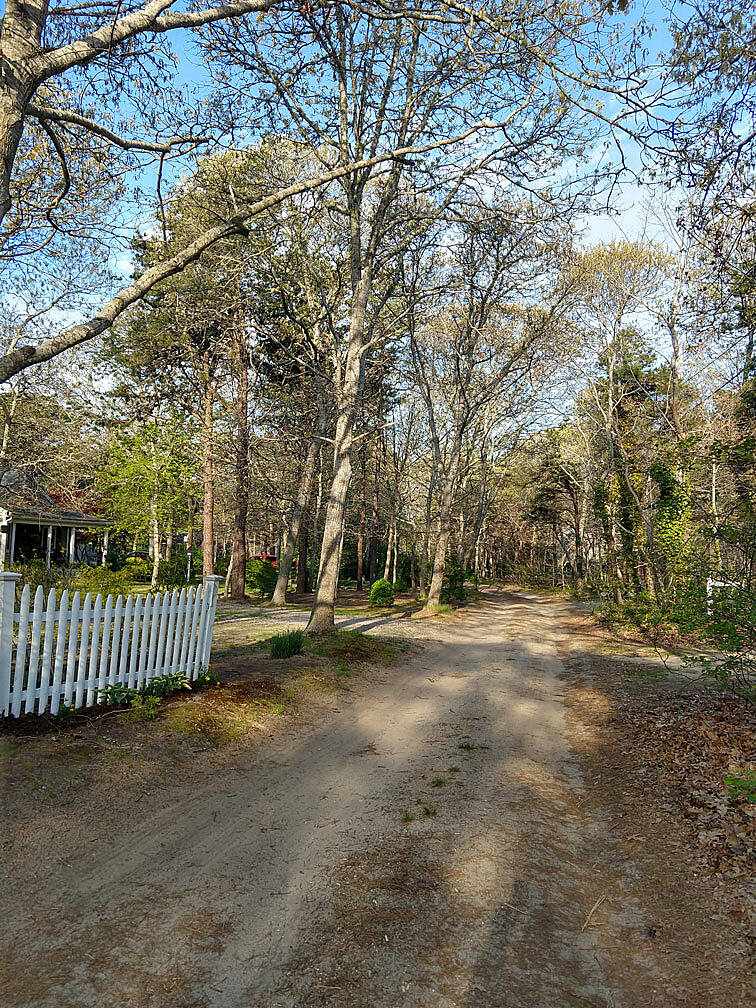 As above, we discovered Campground Beach is just a short < .5 mile walk away, as is what we'll call Eastham's version of a proper high street.  Dunkin' Donuts, Ben & Jerry's, a liquor store, the handy-dandy Local Break Restaurant & Bar, and more are all a 10 minute walk.   We were wowed by the Atlantic side, too, today:  Coast Guard Beach and Nauset Lighthouse live up to their iconic reputations.  The former, considered one of America's most beautiful beaches and the latter, on every bag of Cape Cod Potato Chips you eat.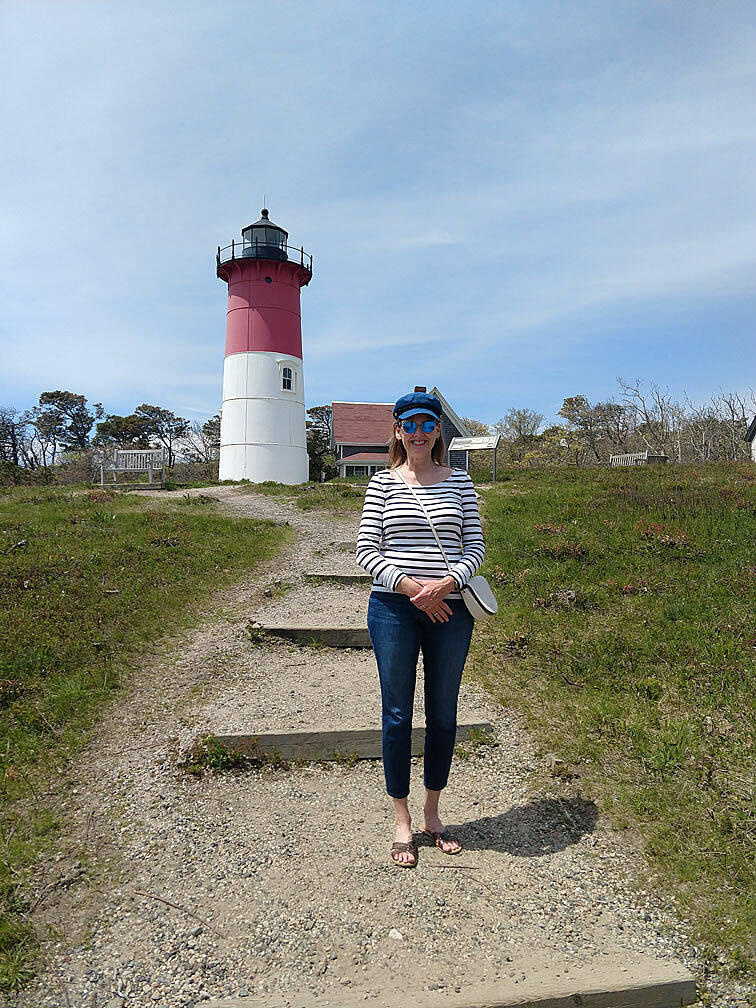 Most/all of it is within
Cape Cod National Seashore
- which as we learned was the second seashore so deemed (in 1961).  The first? 
Cape Hatteras National Seashore
in North Carolina (in 1953).  Too bad it doesn't count toward
the contest
!
But the highlight Sunday was
Block & Tackle
.  Real-deal BBQ, and they had FERNET BRANCA!  We chatted up our server, who turned out, with her bartender husband, to be the owner.  Queue the emotional song from a certain theme park in Anaheim:  Beth and Patrick, who opened Block & Table in May of 2020, had moved here from Alameda.  Yes - Alameda, California, of the Bay Area Alameda's.  But Beth had us at "
we met at Lucky 13 there
."  Indeed:  kumbaya MF's and it is indeed a tiny, tiny world.  The place (great beer garden-y vibe) and food were Killer, and as they survived the most challenging of opening years, these guys are destined for greatness.
Now that I've covered our arrival on Cape Cod, I'd like to touch upon a subject
brought up recently
by
my hero Scott Galloway
.  Do you old-timers and historians remember
The Marshall Plan
?  The USA (mostly) unilaterally paid to rebuild the countries we had help destroy during their defeat in World War II, primarily Germany and Japan.  Well, as anyone can see in hindsight, that was money very well spent. 
We now have the same opportunity.  But rather than countries ravaged by war, they've been ravaged by COVID-19.  I'm talking about Brazil and India.  These are two of the largest, most populous countries on Earth, and their people are dying at astounding rates.  I heard a prediction - and wow do I hope it's fake news - that India could have 100,000 deaths PER DAY very soon.  Brazil is on no better path.
Yet these two countries in many ways are at least as critical to our future now, as Germany and Japan were then.  And that's because each is key to addressing the climate crisis.  Think of it - if Brazil and India consume fossil fuels in the near-term as Americans have for decades, we're doomed. 
(If you'd like more context on that, I can definitely suggest Thomas Friedman's "
Hot, Flat, and Crowded
".)
So I say let's do a Marshall Plan for Brazil and India.  American vaccines, administered for free by American volunteers, to any Brazilian and Indian that wants one.   That will go a long way toward re-establishing our credibility and soft power in those places and elsewhere.
And then let's go further, and help these countries modernize around a carbon-free economy.  The business opportunities for American and international companies would be tremendous, and it could play a role in saving the planet.  More importantly, done correctly, we could unlock capabilities currently bottled up in toxic vessels of poverty and corruption. 
Think of the millions that live in poverty and likely will forever in both nations.  Do you think it's possible that one of those people, if given the chance, could do something important, like cure cancer or invent a great battery?
I do.  Call me a dreamer.  I don't care - it's awfully dreamy here on Cape Cod.
FROM THE UNWASHED MASSES

The rising gaming industry mover and shaker Fi Deuce clearly needs new glasses, as she really liked the dorky Origin Photo for this blog.  But thanks, Fi!
(And big congrats and a shout out to Fi's cousin, Vol Siena and her hubby, the legendary SF restauranteur, Marty Siena, on the birth of their new baby!  Do as we do - when in SF, dine
here
or
here
, and keep it in the family - you don't know Textbook until you've experienced Gold Mirror.)   
The rapidly aging Primo Harvey, PhD also acknowledged The Origin Photo, but he made it personal.
"I was haunted by your high school picture for a few minutes until I realized where I had seen you before."
And to whom, prey tell, did the so-called "Mr. Perfect" Primo liken me to?  Sting, Michael J. Fox, or Mark Harmon?  No - Robert Romanus.  It's great when your close friends keep you grounded.  I guess this is one of those times?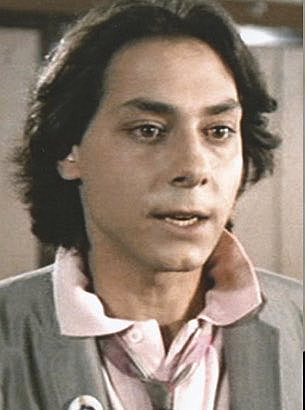 In the end, I say that's all B.S. because the very tasteful Rikki Aurich warmed my first Cape Cod morning with a hearty "Love the photo!" sent via email.  Thank you, Rikki!   
Thank you to anyone that is reading this blog.
KLUF
Here on the Cape, we're digging listening to a couple of musicians that many have forgotten about.  One you're likely familiar with; the other, probably not so much. 
Our rekindled interest in the first artist, Doc Severinsen, was the result of watching
this wonderful PBS American Masters documentary
.  I just had absolutely no idea of the talent, dedication, and longevity of this man.  His ability was confirmed by none other than Arthur, himself a talented player of many instruments.  Arthur confirmed Doc's standing amongst the all-time trumpet players.  One viewing of the American Masters documentary will confirm that.
But
Tony Joe White
?  What the heck is a Tony Joe White?  I stumbled across this artist in an advertisement that came with my 45 RPM version of "Pet Sounds" (more on that at a later date).  I added his 1969 debut to my TIDAL library and gave it a listen.  Wow - what a refreshing, funky, and great sound.  His music is classified as "swamp rock" - it is, in fact, Textbook swamp rock.
So for you TJW newbies - like me - here's a very cool sounding record from 1969, "
Black & White
".