TODAY'S RAMBLINGS

I'm sure everyone is just dying for
more photos of the Murphy Villa.  You're welcome and yesterday my weather mojo returned in force:  mid 70's with crystal clear skies and perfectly cloudy weissbier.  Yep, it tastes as good poolside here as it does in the desert.  So please - please - don't worry about me. 
I had the place to myself, so it was great when Shelly's sister and fellow truth seeker Mary Murphy Von Trapp and hubby Shane stopped by in the afternoon for a visit.  It was sunshine, wine and weissbier all around.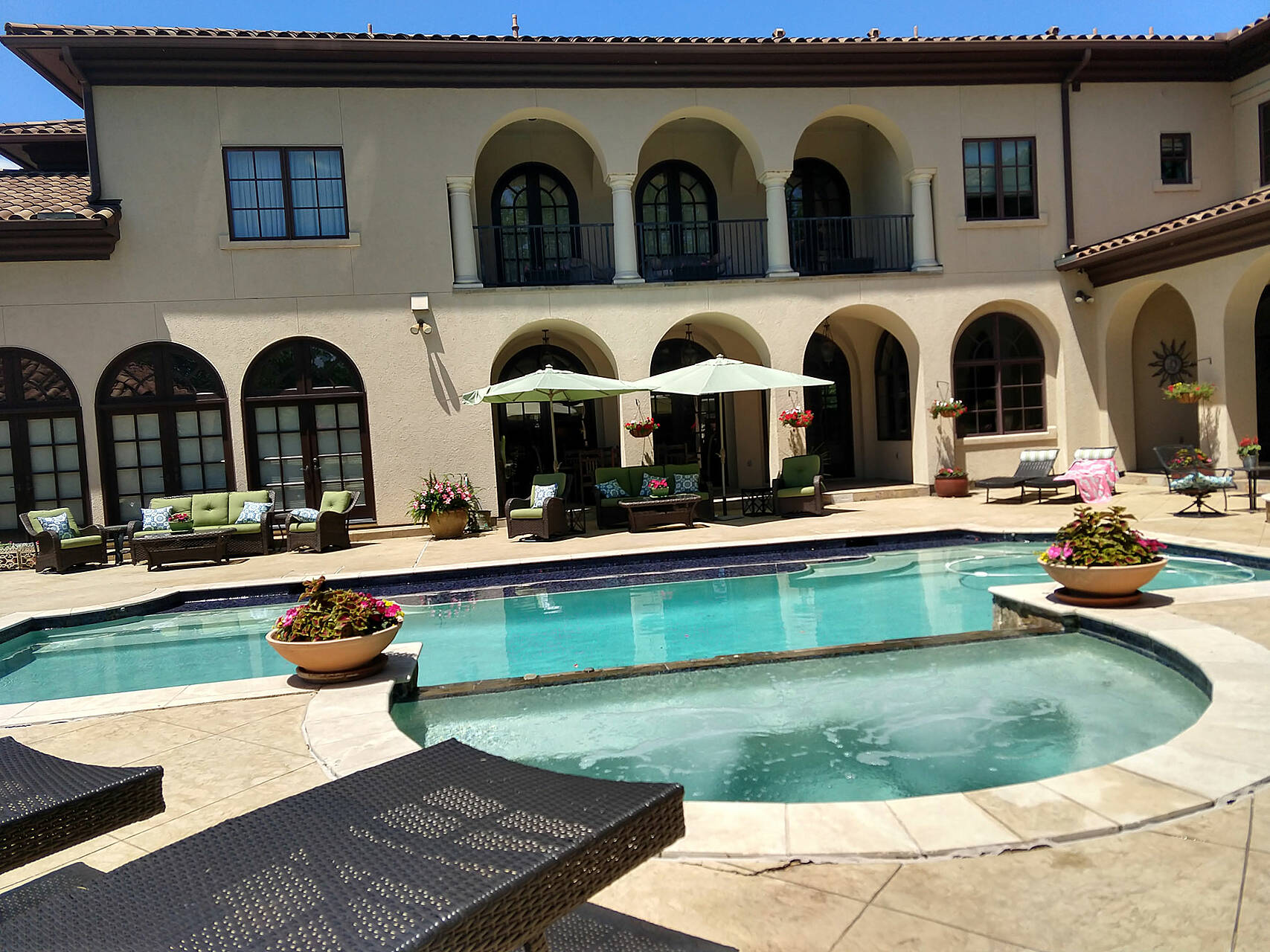 So whilst enjoying Paulaner's finest here in America's carbon breadbasket, I read Sunday's
Houston Chronicle. 
 And I found
this article
, on a potentially major role for Big Old Energy in sequestering carbon, to be nothing if not interesting?
And hopeful?  Real?  Maybe, although it is rich the author advocates these guys profiting from helping save us from a looming catastrophe they themselves facilitated, directly and otherwise. 
But does it matter any more, if it helps avoid the great disaster that is lurking?  All hands on deck, I say.  And in
my recent book recommendation
, fantastic and seemingly impractical solutions are brought to bear (and they work) because the human race had no other choice.   Maybe this is kind of like that?
I've often hoped that Houston could pivot to being a center for clean energy innovation.  We'll see.
FROM THE UNWASHED MASSES
This came in from my wife, on the set of her new show "The Real Paralegals and Legal Secretaries of Sonoma":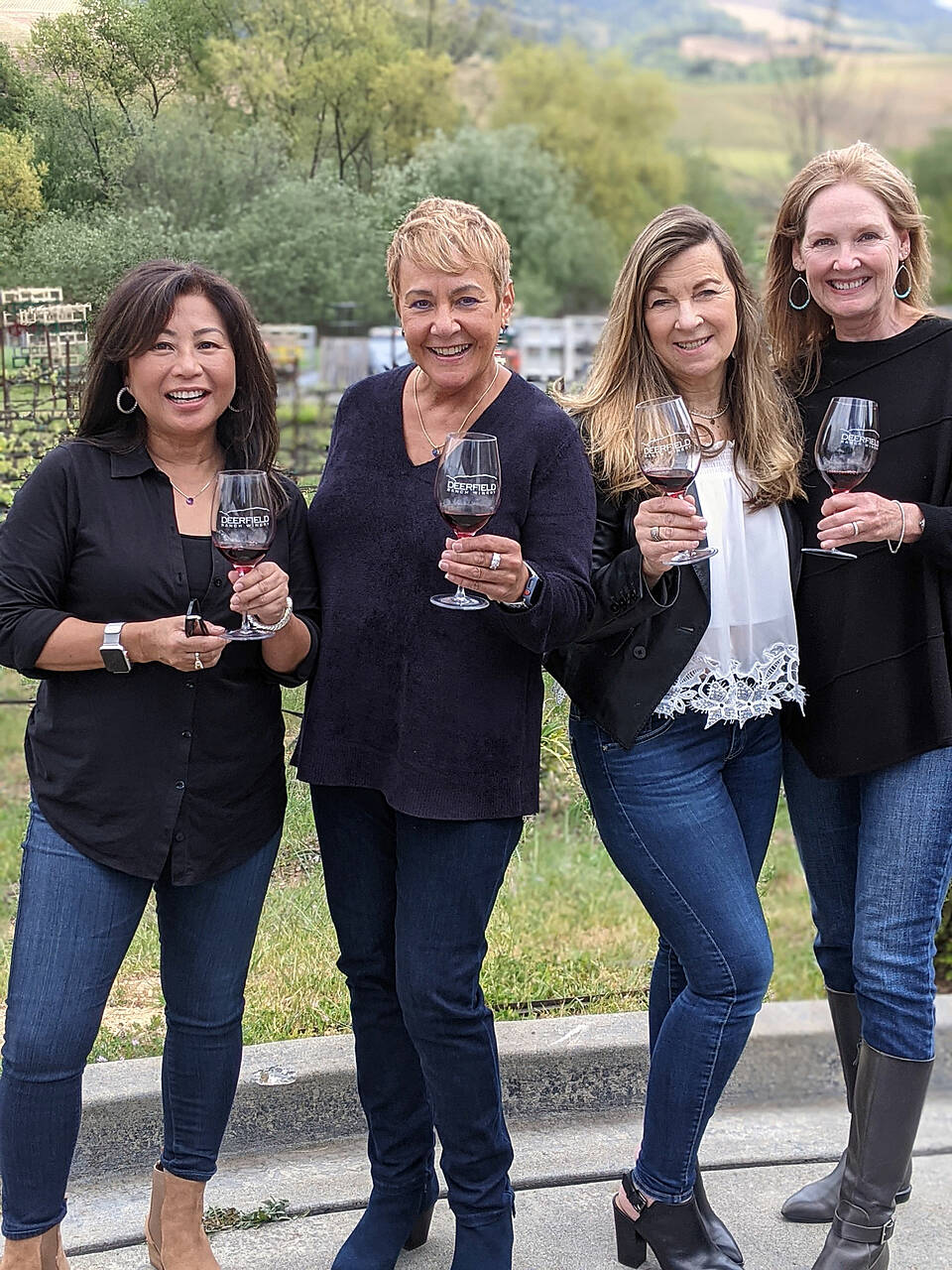 Or perhaps it's a promo for an adult-themed Jeopardy:  "Alex, I'll take Menopausal But Fun Hotties for $100".
More with Julie:  I'm eagerly awaiting a report of her lunch yesterday with the noted intellectual Dr. Doreen Downs.  The two dined on the San Francisco Peninsula yesterday at an undisclosed location.  While I was sad to miss it, I bet the two girls had a ball, reminiscing about their days and nights exploring the Lassen wilderness on horseback and the hearts they broke along the way . . .
Lastly, I'd like to welcome new reader Bob Scarf.  At the request of dear friend and Swiss guide George Valiant Walker, Bob is now a subscriber.  Welcome, and thanks for reading, Bob.   
(You'll be hearing more soon about George Valiant Walker, his freakishly kind and wonderful wife, Sherry Pace, and her sister and Bob's wife, Anastasia Pace Scarf -
we're heading to Mendocino this Friday for 3 nights
with them and other assorted weirdos and crazies.  Luckily, we'll be on bedrock - this one could get a bit bumpy.) 
As always, thank you for reading this blog.
KLUF

Here's one that can get lost in the discussion of the all-time best albums, but it's certainly Top 20?  Regardless, I find the title track beautifully captures the longing for a different (less carbonized?) place and time.   And if there's a more epic opening track than "Funeral For a Friend/Love Lies Bleeding", I don't know what it is. 
So here is the geriatric Elton John and his finest album, "
Goodbye Yellow Brick Road
".