TODAY'S RAMBLINGS
<2 Minute Read

Tomorrow, I break up this
glorious
lonely week of bachelorhood with a solo jaunt down to Oceanside, the northern-most suburb of San Diego.  I'll be staying at the palatial-esque manse of the corporate wellness titans Andy and Libby Baines Jones until Sunday. 
My/our visit there is always a highlight of the travel year, and I doubt this will be any different.  I hear their 18-month old son, Dean Andrew Jones, Jr., has even learned a few new words with which to wow me during my stay.  Knowing the father, the words are probably
KPI
,
level-up
,
deep dive
, or
circle back
.  But I digress.
As I age, I notice the increased pang of nostalgia.  And as I've mentioned, I often stoke those fires with visits to the
Diamond Certified
Esquire Magazine Archive
.  It's great fun, and if one could also use it to go into the future, it would be an
actual
time machine.  But it remains an invaluable resource as is.
Recently, in researching how things have changed over the past 50 years, I came across this article from their June 1973 issue.   For a hump day, let's see how two of the world's most iconic cars and brands have transformed in a half century.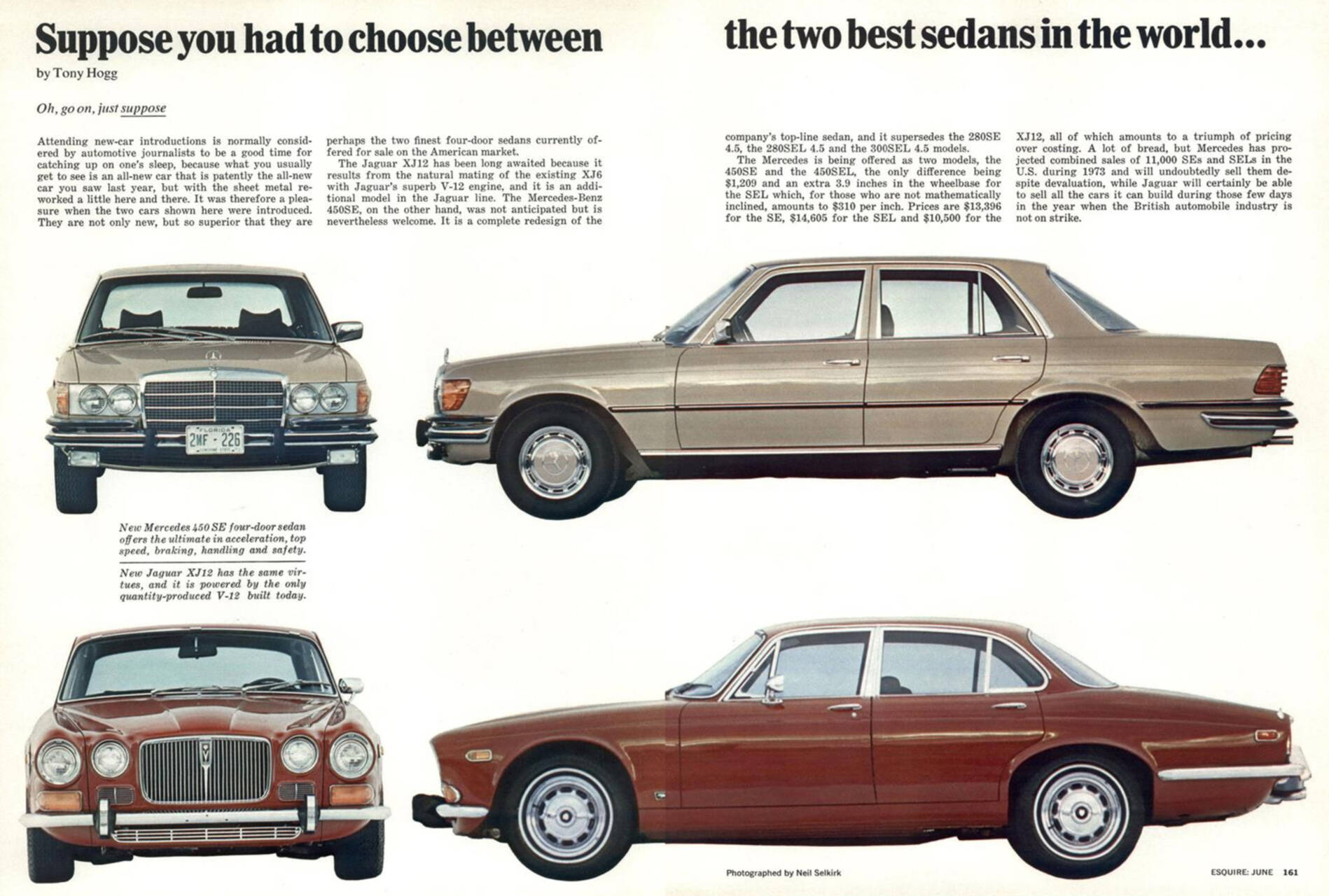 The cars, deemed "the two best sedans in the world" by the car expert Tony Hogg, were the
Mercedes Benz 450SE
and the
Jaguar XJ12
, and they're pictured above.  It is hard to argue with the choices and a read of
his review
provides confirmation:  these were very nice cars.  Indeed, a fully restored version of either would probably still be a fine ride, if a bit primitive (and less reliable, at least in the case of the Jag).
Here are the cars, their price in 1973, and then that price in today's dollars.
Mercedes Benz 450SE:
$13,396 ($91, 067)
Jaguar XJ12:
$10,500
($71,380)


What's changed?  Let's look at each brand and what they're doing now.
Mercedes Benz

At least they still make sedans.  In fact, Mercedes has both internal combustion engine (ICE)-powered and battery electric vehicle (EV)-powered flagship sedans (for the obsessives out there, I'm ignoring the crazy-town Maybach sub-brand).  The ICE model is the
S 580
, while the EV is the
EQS 580
. 
As you consider both cars and their pricing, there's been a big change between then and now.  In 1973, Mercedes offered basically no options on the their top model, no doubt because its builders felt it was already suitably equipped.  That's no longer the case, and one can add many thousands to the price by opting to layer additional goodness on to what is already a swish ride.
Here is the
S 580
; its base price is $124,000.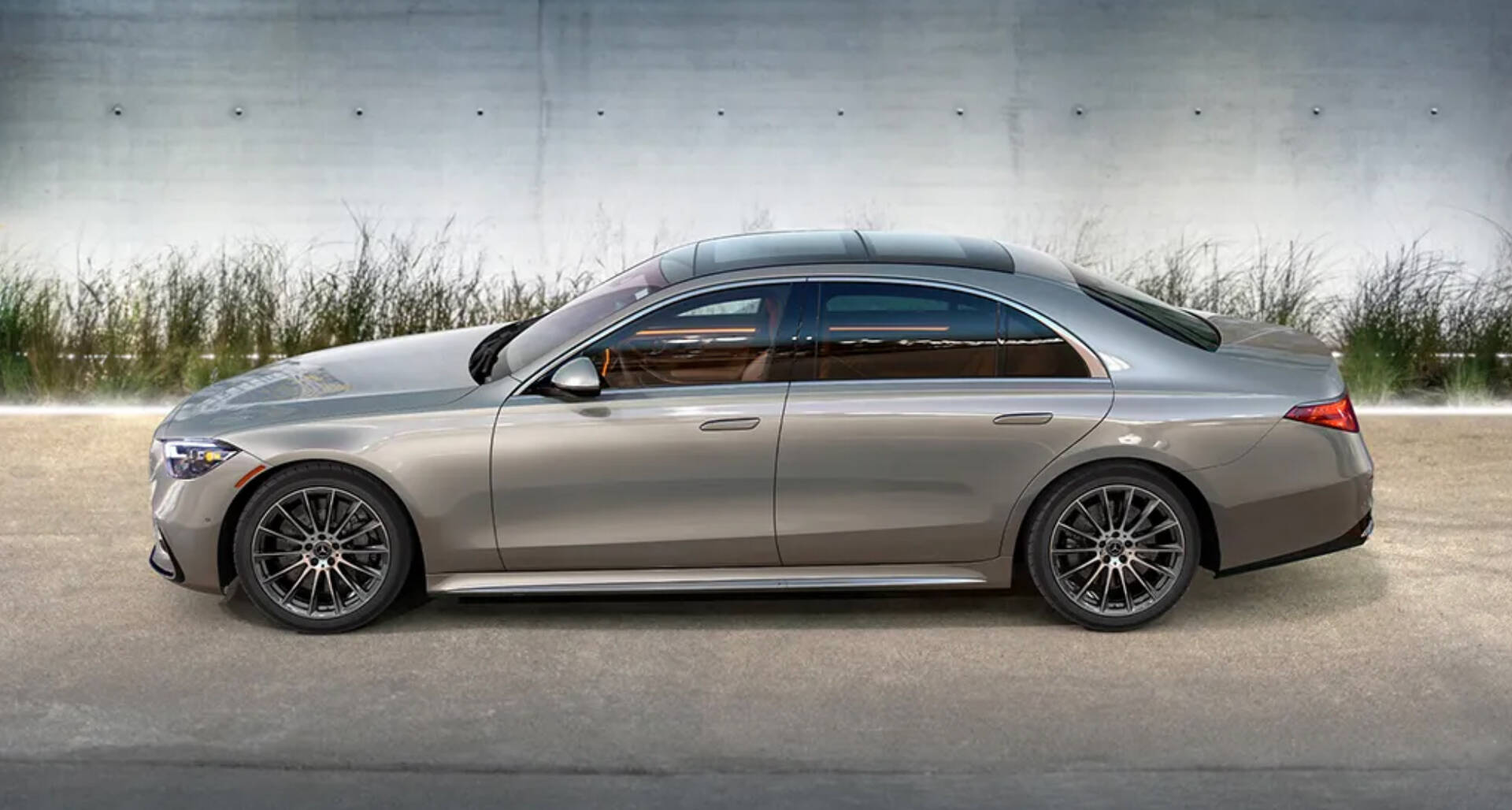 And the
EQS 580
; its base price is $126,000.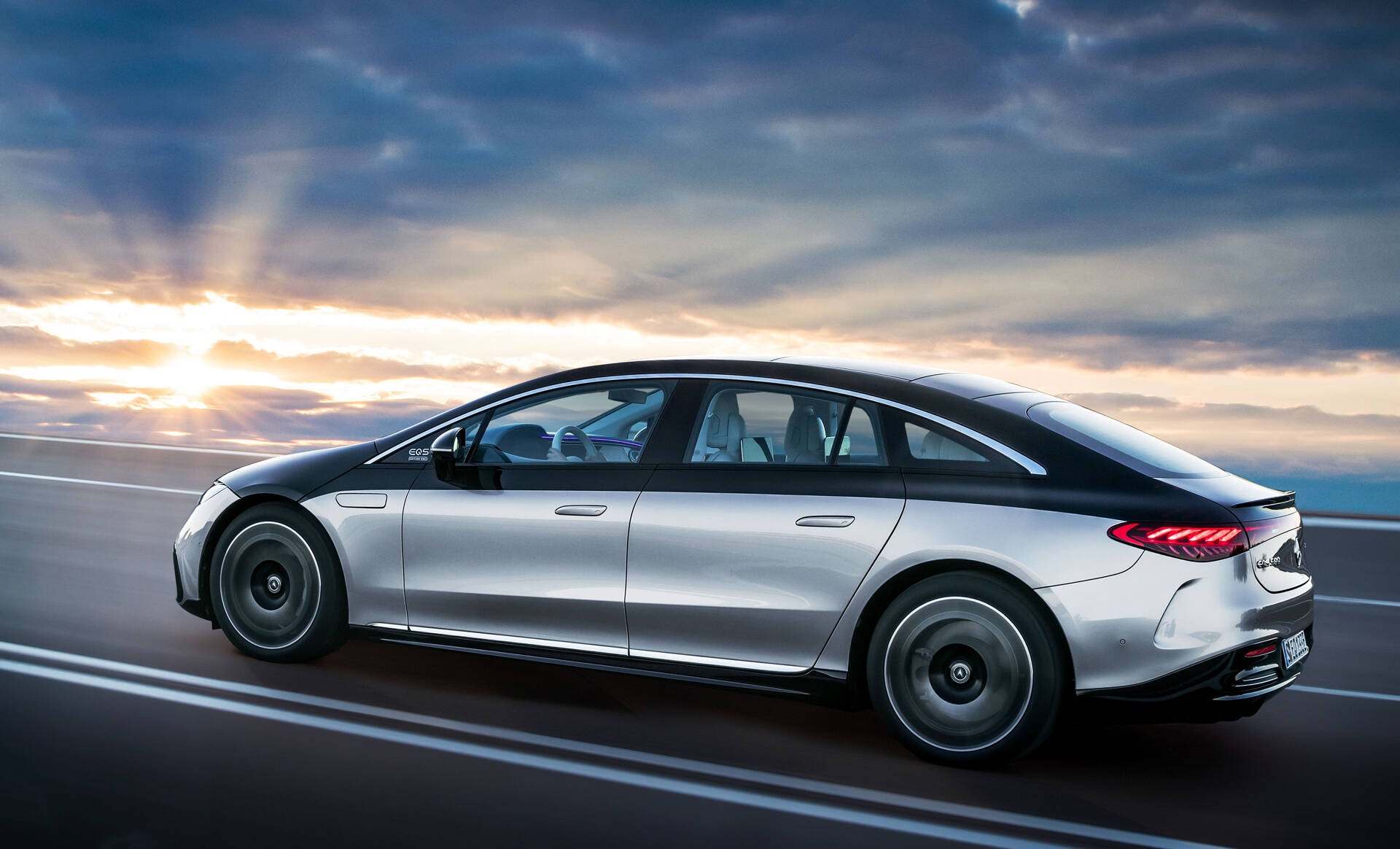 The biggest change here isn't the price difference between the top Mercedes sedan of 50 years ago and today.  Instead, it's that the price difference is completely warranted and why.  For about thirty thousand of today's dollars, one is getting a car with orders of magnitude more sophistication in almost every domain.  From efficiency to safety to comfort, a 1973 Mercedes 450 SE sedan, while classic, pales in comparison.  Heck, the EQS doesn't even pollute.  Prediction:  Mercedes will be making sedans 50 years from now, and not one will rely upon fossil fuels.
Jaguar

50 years after the legendary XJ12, here is the sedan Jaguar is wowing us with today: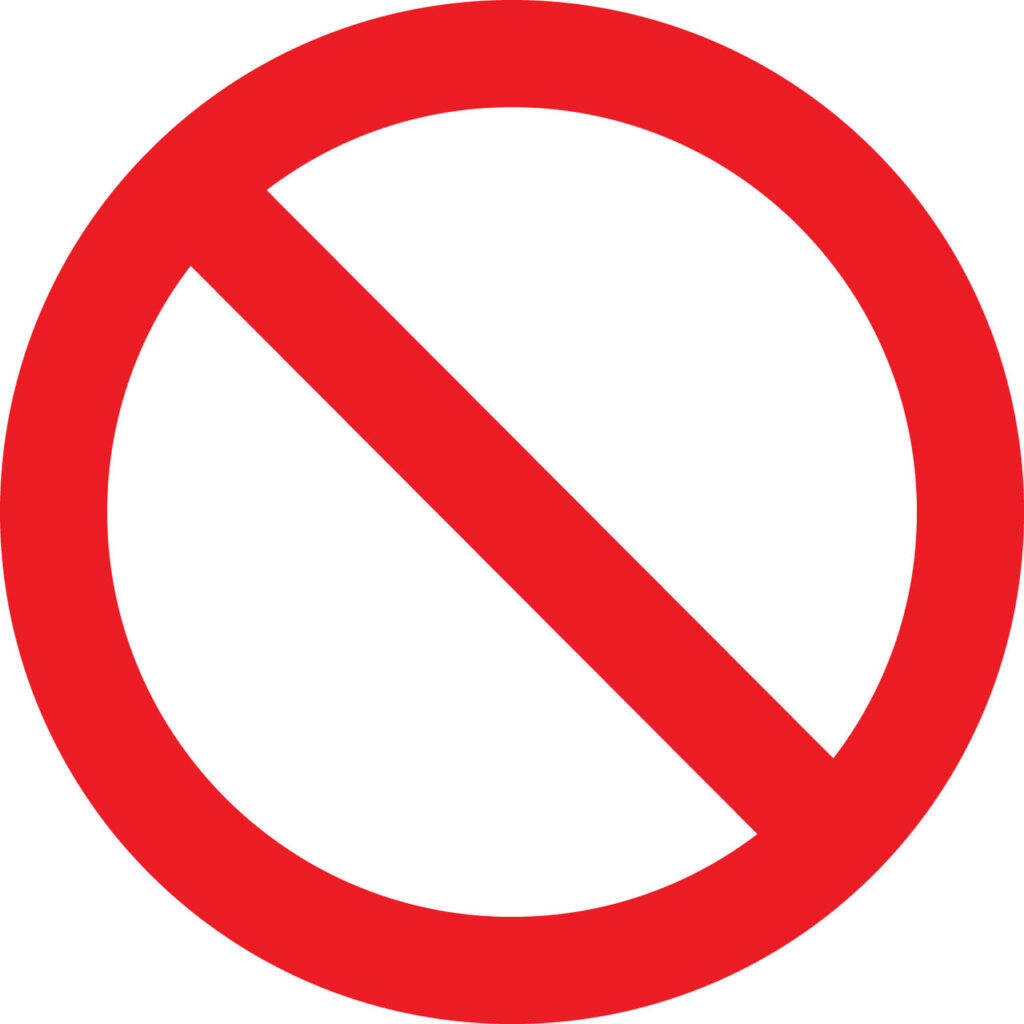 You see, in a reflection of the nutty world in which we live, Jaguar (Jaguar!) no longer even makes sedans.  That's because - of course - there's more money in pedaling SUVs, which have subsumed their line.  In their own words:  "We concluded that the planned XJ replacement does not fit with our vision for a reimaged Jaguar brand."  Yuck.
That makes this, the 2019 Jaguar XJ L, their final flagship sedan.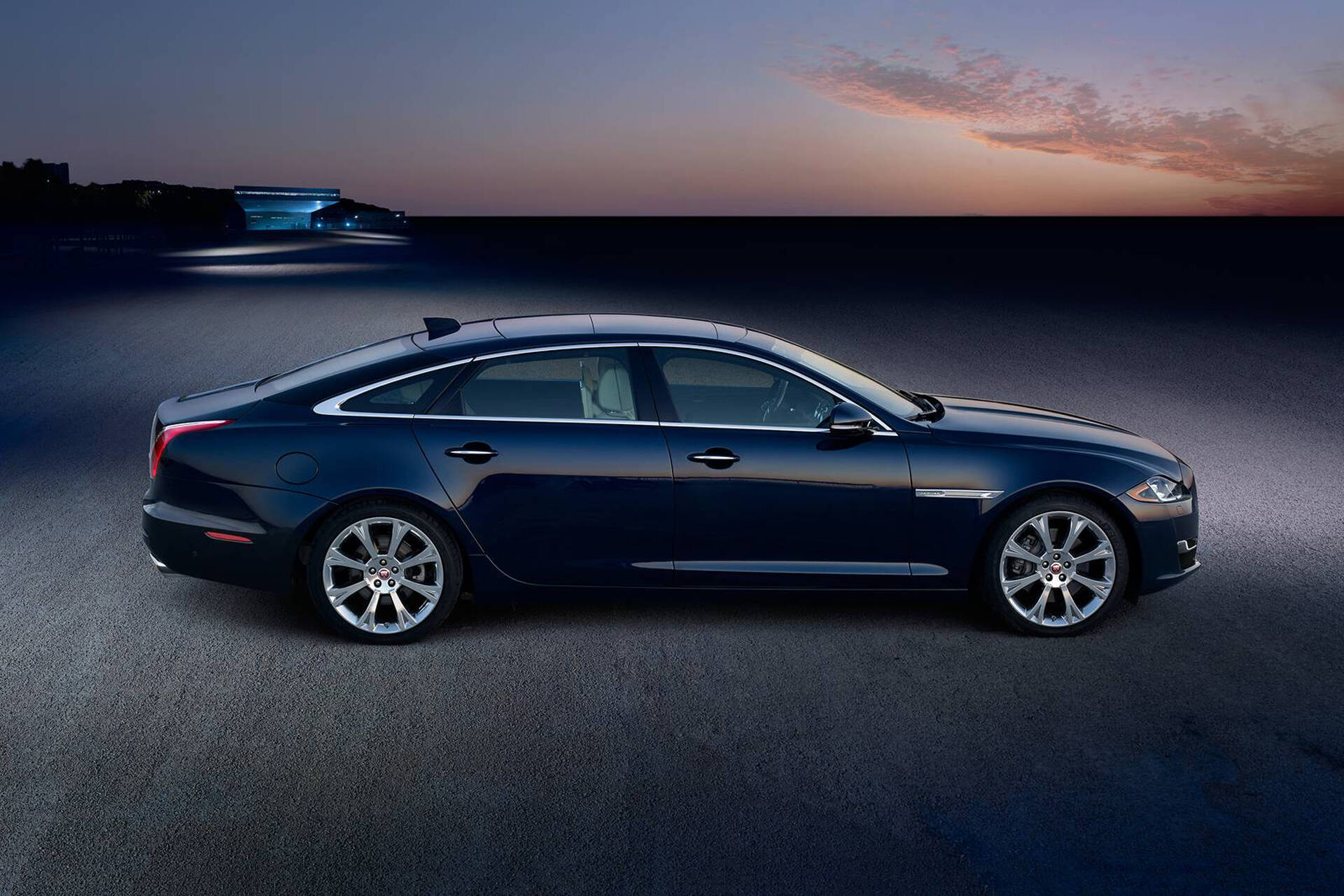 Jaguar no longer making any sedans at all is a huge change from 50 years ago.  But that's not the biggest change, at least not to this car guy. 
The biggest change is that Jaguar is no longer a British company.  In 1973, Jaguar and its parent, British Leyland, were
literally
British:  the car maker was nationalized in 1975 and owned by the governement.
Yet ironically, this very definition of English-ness is now owned by a company in the former British colony of India, Tata Motors. 
But I fooled you:  it's not the first time.  From whom do you think the Indian company Tata purchased Jaguar?  From a company in another former colony:  Ford owned Jaguar from 1990 through 2008. 
Queen Victoria should be rolling over in
her (ample) grave
.  And I predict in 50 years, Jaguar, like Victoria, will be long gone.
It makes one wonder:  will there be Corvettes in 50 years, and if so, who will be making them?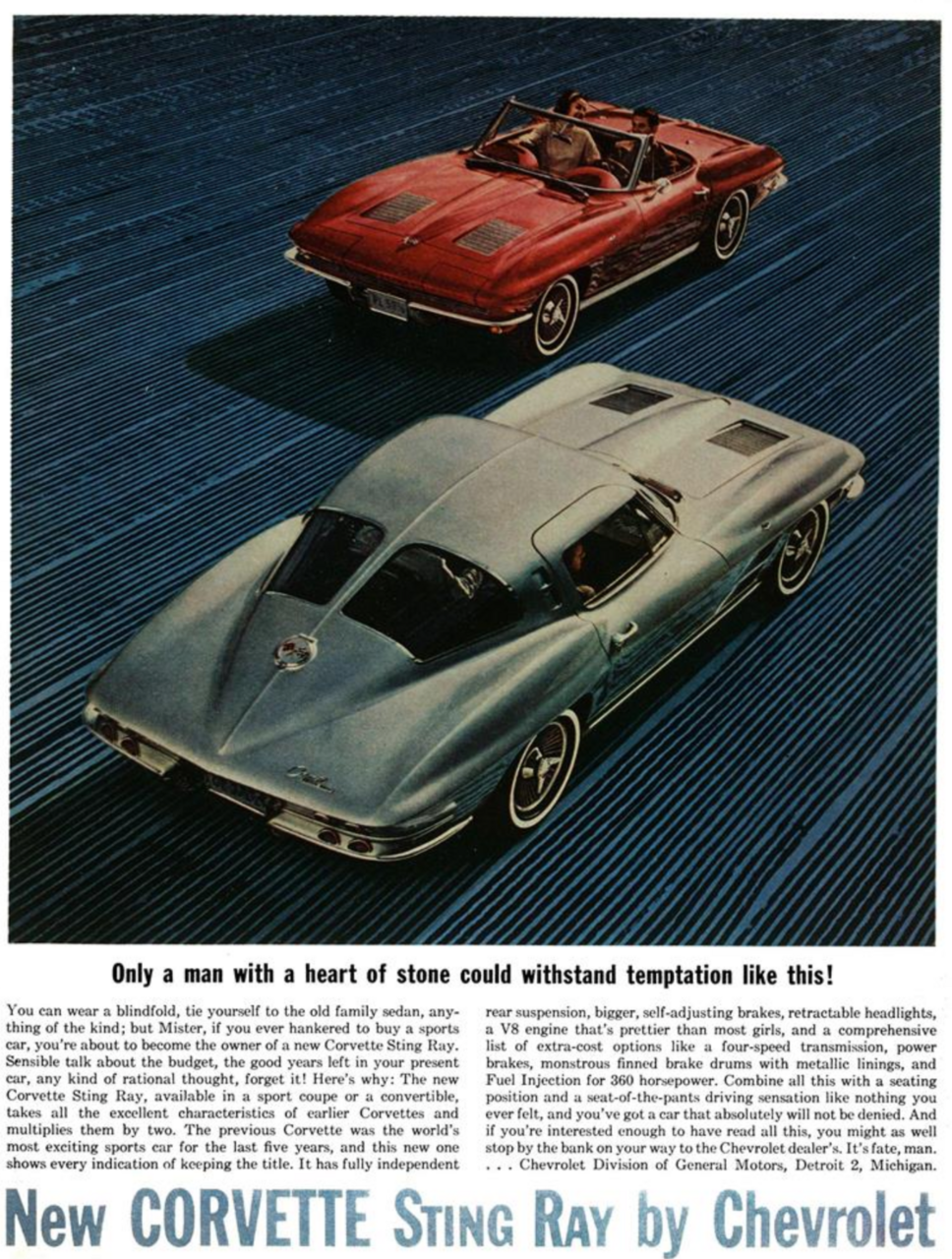 FROM THE UNWASHED MASSES
Thank you to any one that is reading this newsletter.


KLUF
Featuring "She Loves My Automobile"
and
"Manic Mechanic" - among other non-vehicular scorchers -
here
is That Little Ol' Band from Texas, ZZ Top and their Killer
Degüello
.