TODAY'S RAMBLINGS

One of the many clichés I often employ is that two (or even more!) things seemingly in conflict can be true at once.  Call it nuance, and
I've even written a post on it previously.
Loving America is all about nuance, not dogma.  Here are 3 vivid examples of that. 
Bill Maher and The Progress We've Made
I hope everyone will take the 9+ minutes and watch this cut in its entirety.  Bill is 100% correct and I could not agree more. 
The 1619 Project and The History of America
Before you jump onboard with the entertainer and elite boarding school grad
Tucker Carlson
, et. al. and the created-from-whole-cloth hysteria over "
Critical Race Theory
", perhaps it would be useful to read the source of much of the right wing panic?  I have, and I am a better citizen for it.  But it will take you a long time - it's a lot of material.   
(Why in the world is developing a better understanding of American history, warts and all, wrong? 
Acknowledging our racist history and the existence of white privilege then and now does not mean you're a racist - or that anyone is saying you are. 
And does anyone doubt the veracity of the scholars and historians that contributed to this monumental work of erudition?  What am I missing?)   
Inside January 6
Thank you to Hunter Deuce for nudging me on this one.  I find much of it difficult to watch, but wow.  Tell me again why Senate Republicans didn't want an independent commission, like after the Kennedy assassination or Challenger disaster or 9/11?  Indeed, I personally feel 1/6/21 to be far worse than 9/11/01, because it was our own (horribly, horribly misguided) people doing the destruction (and desecration).
Have a great and happy 4th of July - I know I will.  Here come Ol' Purple Label and
her quasi-dog
, Silly, and they're checking in to
The Lodge at The Presidio
for 4 nights.  Looking forward to checking that place out.  And then there's the kegger on the Blum Terrace and Lawn on Sunday.  It all may warrant special updates . . . stay tuned.
FROM THE UNWASHED MASSES

Like this.  Here are three of the smartest and kindest people in the world, and Miguel Shannon, too.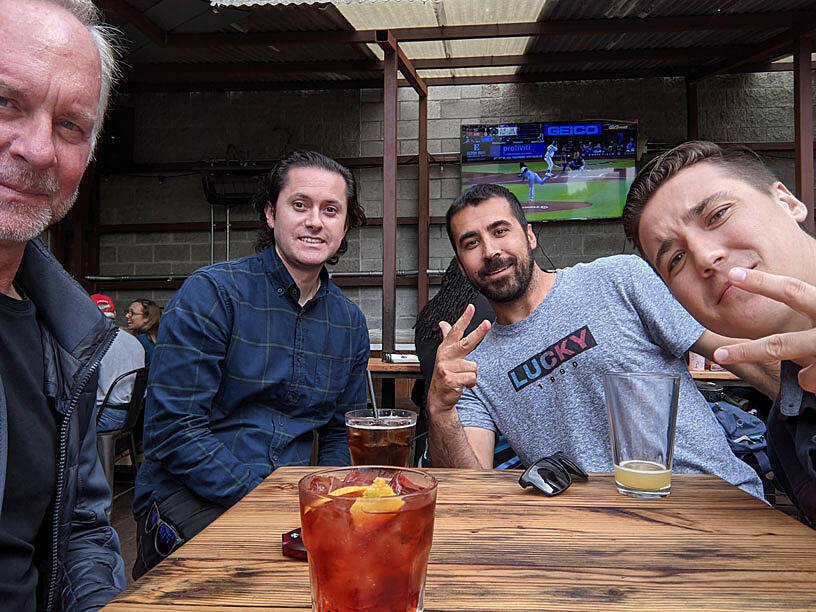 10 seconds of seriousness:  great night last night at the absolutely
Killer
Mad Oak Bar
in downtown Oakland with 3 guys with whom I am sincerely honored to be friends.  Cheers to the rockstars Miguel Shannon, Cardi A, and Kevin Monza.
I really appreciate all of the feedback on the blog I've been getting lately - thank you to everyone that has replied. 
I'd like to shine a light on a couple of folks who don't often write.  This one, from Mrs. Crup regarding my recently published Southern New Mexico and West Texas Travel Guide, really made my day:
"You are Rick Steves #2. I enjoyed reading your trip details on Las Cruces. I hope one day we can visit those places mentioned."
Fun fact:  Mrs. Crup, apart from being an exotic beauty, is one of the finest chefs on the West Coast.  Doubt me?  Well, I can prove half of that
right here and now
.
And from
my famous artist first cuz
, Cyd Darwin - a guy so intellectual, he has his own institute - chose to put it simply, in regard to my reference to the ethical philosophy of
John Rawls
:  
"Love Rawls..."
Yep. 
In the interest of equal time, below is a chart on media bias from another site, allsides.com, provided to me by the homeowner and punditry practitioner Max "Madras" Ryder.  What I don't like about this, though, is that it equates - visually at least - the journalism of say, CBS News, with NewsMax.  Shout out to Max:  one organization of those two is staffed by skilled journalists. 
And hmm . . . do I really see WSJ News in the center, but NYT News on the left?  Gee, it's almost like allsides.com
itself
is biased?  That couldn't be, could it, Mr. Ryder?!  LOVE YOU MAN!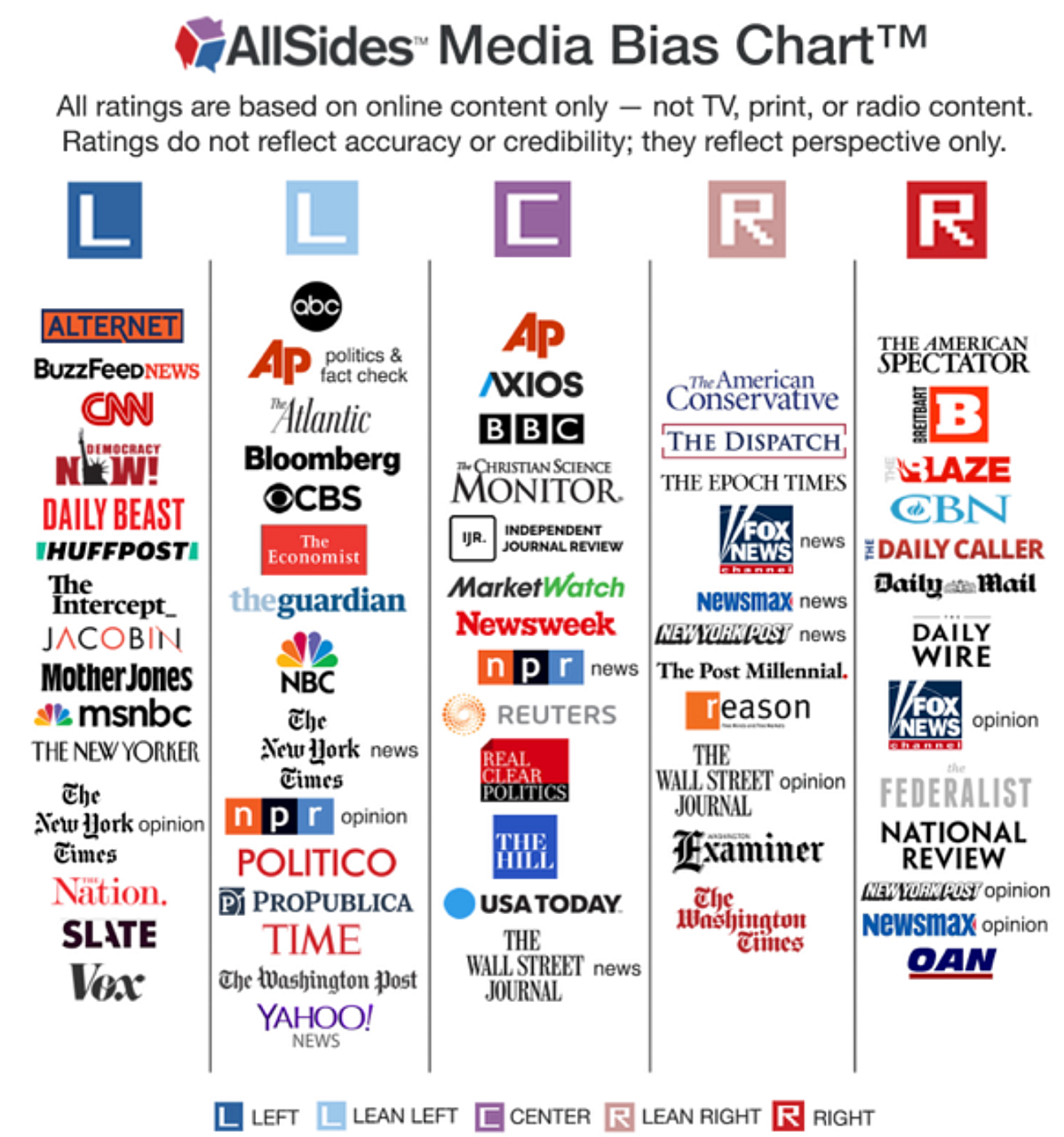 A big holiday thank you to any one that is reading this blog.
KLUF

Here is a band, fittingly, with both British and American elements, and pretty f'ing major elements if I don't mind saying.  In honor of both countries,
here are the two best albums from Fleetwood Mac
, the eponymous "debut" (which it of course wasn't, but instead the first with its most beloved lineup), and "Rumours".