TODAY'S RAMBLINGS

No doubt you've been worried, but rest assured we've been luxuriating and dedicating ourselves to decadence.  There will be a full Travel Guide published soon, but for now, here is a tidbit from our Christmas holiday in Los Angeles.  This was after lunch yesterday at The Getty Center.  There is nothing beyond
Diamond Certified
, but if there were, it would be our experience on Boxing Day.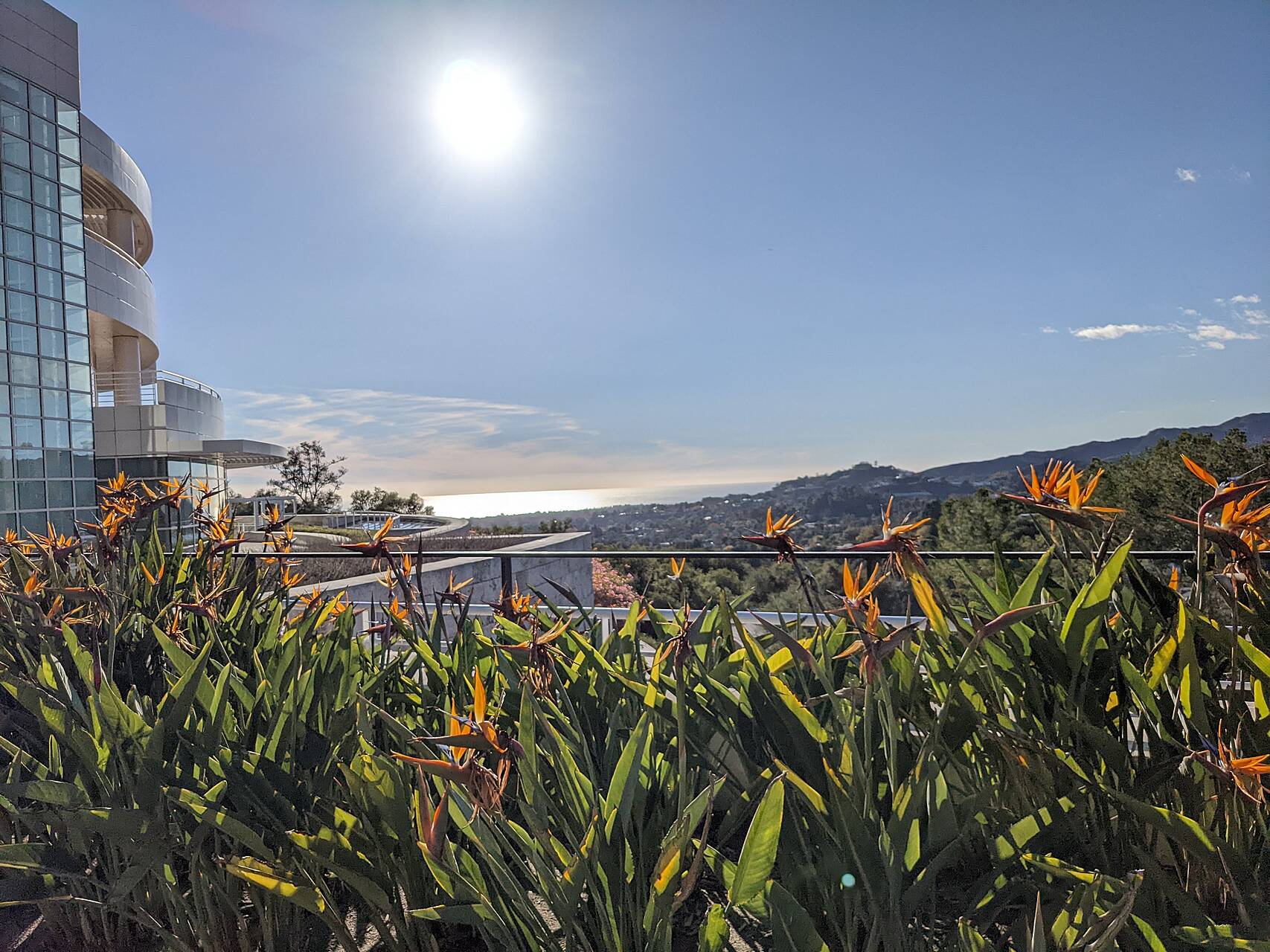 But of course, I am still paying attention and asking that you to do the same.  We are rapidly approaching the one year anniversary of a very dark day, that being the January 6th insurrection and attempted coup.  All predicated on Trump's Big Lie.  The more we learn about who was involved and when, the more horrified I become.  If the Trump administration had been even marginally competent, they very well might have succeeded and stayed in power.  Gosh, I hope anyone reading this that voted for Trump wouldn't have wanted that - Biden won fair and square.  That still matters in America, right?
If you have a relative or friend who has bought in to the Big Lie, please give them this as a late Christmas Gift, from Portico Darwin himself.  Or perhaps you knew it was a lie, but still think voter fraud is an issue.  It is not an issue.
Far Too Little Vote Fraud to Tip Election to Trump, AP Finds
I think I'll add something more, if nothing else than to demonstrate I seek rational information from both sides.  Here is an extremely insightful interview with David French, a leading conservative intellectual and a columnist for
The Atlantic
.  It is from the Diamond Certified Vox podcast,
Conversations
.  Here he attempts (and mostly succeeds) to explain the unexplainable:  the affinity by some for Trump.
The Cult of Toughness


FROM THE UNWASHED MASSES

Not surprisingly, the A-Lister Steven Simon has, shall we say,
unique
connections:
"Good to see Foghat on KLUF. Just a piece of trivia - Craig McGregor was my college buddy's brother-in-law.  He can tell you stories about the not-so-glamourous rock and roll life."
Thank you to any one that is reading this newsletter.


KLUF

I like this one because it combines LA and a fraud - or maybe not?  I will leave you to sort that out, as you listen to an American band you kind of have to respect.  I just heard Joe Walsh on Joe Scarborough's podcast (recommended!), so why not?  Here are the Eagles, and since I really don't like greatest hits amalgams, I'm linking to their live album, "
Eagles Live
", in a Spotify stream.  Get over it, plus wouldn't you concur Life's Been Good?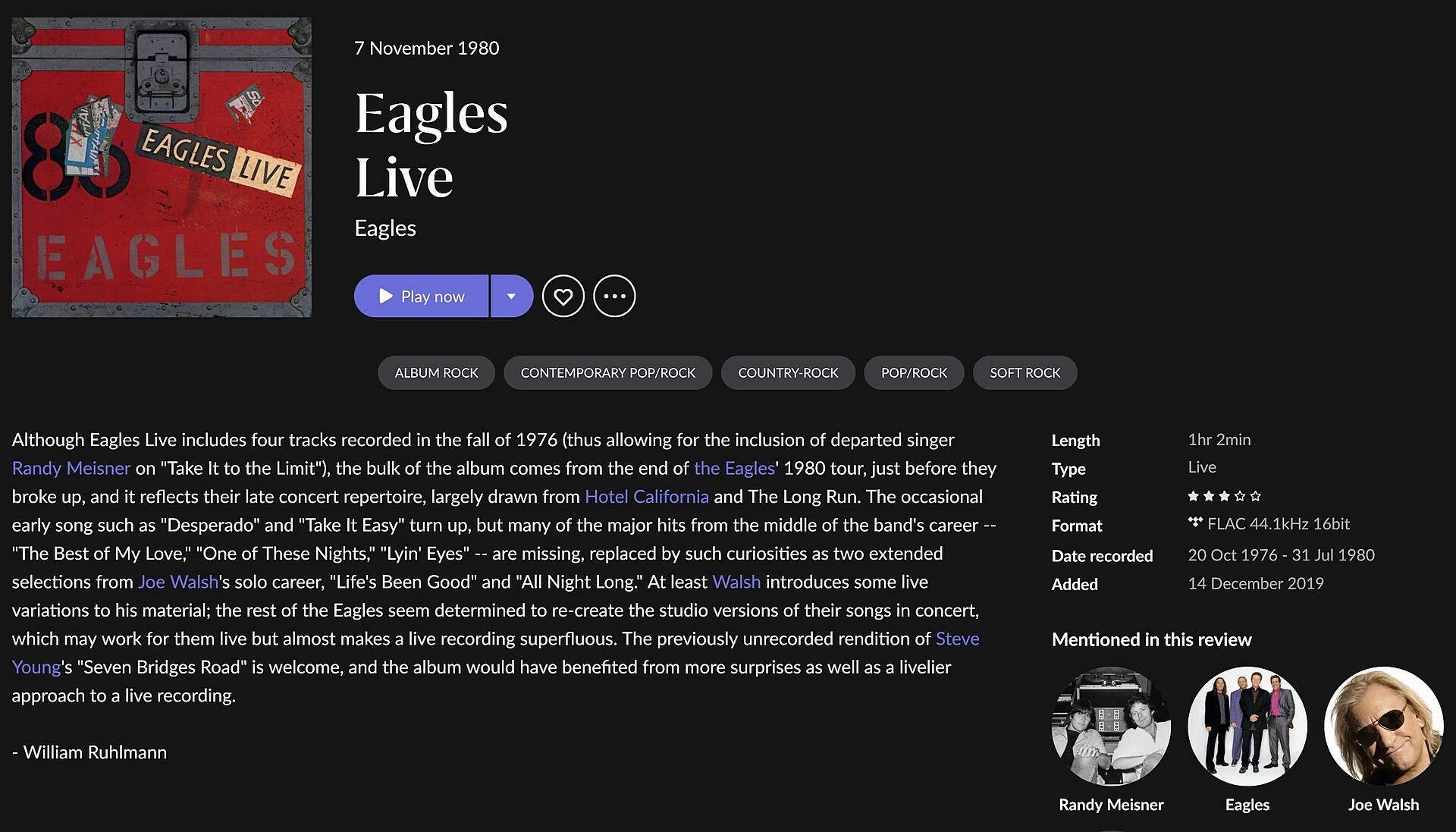 (Fun fact:  the thing is, I don't really like The Eagles, and never have.  But they're no frauds, either, especially when you look at
this list at the RIAA website
, listing the biggest selling albums ever in the USA. 
JFC, they have two of the top five best selling albums of all time. 
But holy shit, I can't stand the song
Hotel California
.  And I'm not that crazy about
Desperado
, either.)