TODAY'S RAMBLINGS
< 3 Minute Read

It's the weekend, and I'm asking my dear departed parents to serve up the drinks.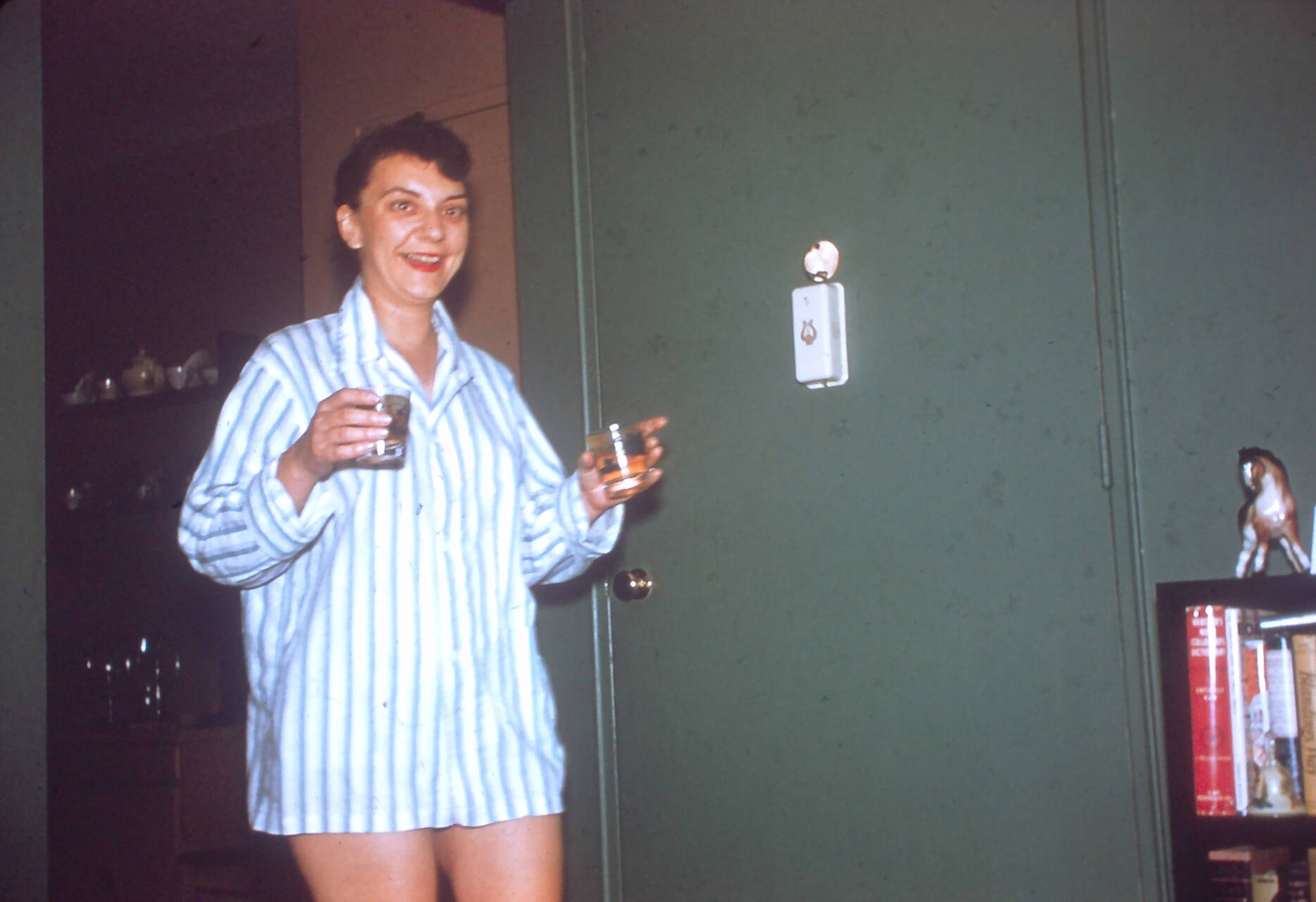 What drinks?  I'm talking late 1960s and early 1970s, and following are what my parents and those around them were tossing back.
People like this - my parent's friends Art Hansen, Wally Clarke, and Bill Cameron.  All fine white men, don't you think?  I can assure you that was the case - although Uncle Wally and Uncle Bill both look to be on whiskey, not a cocktail?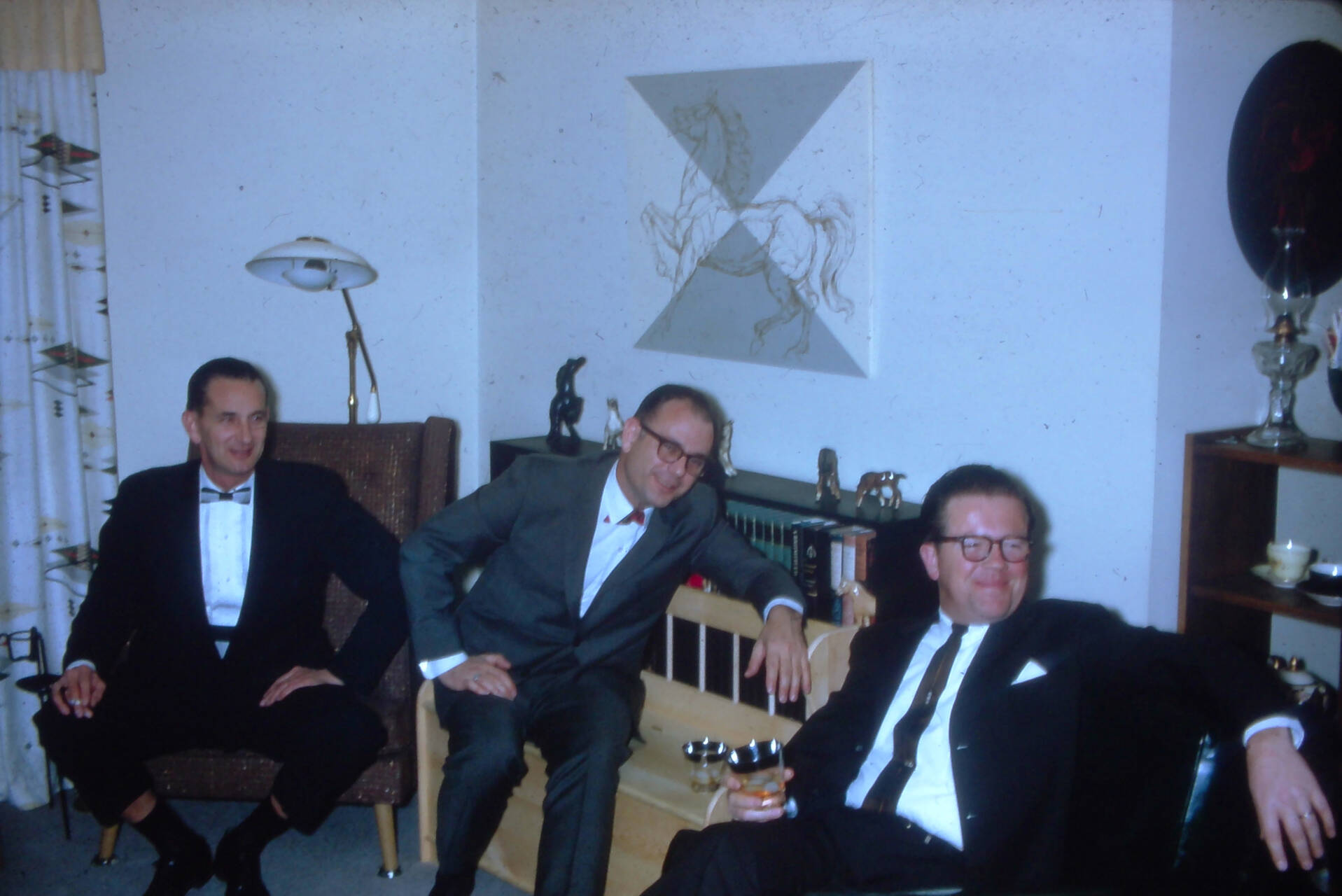 But no matter.  Because this whole thing was triggered instead by my recent observation that Plaza Bistro in Sonoma had, behind their bar, the Italian liqueur
Galliano
.  Which one rarely sees any longer - because, you know, people now dead (like everyone pictured so far) used to drink it during the 1950s, 1960s and 1970s. 
I present to you 5 drinks that deserve another look, at least to this geezer enthusiast.  Two - count 'em, two - feature Galliano. 
Flaming Arrow

OMG I want to hear from anyone else that remembers their parents ordering these.  For a good 5 years, a fancy meal in Albany was not fancy if one or more of the "adults" didn't order one.  JFC -
it's a flaming drink
, for crying out loud, and I don't know what the hell says
Textbook
more than that.  And wow is it simple.

Pour the ingredient in to a Champagne flute, and light on fire.  Admire the Flaming Arrow-like shape, extinguish, and then enjoy this sweet, vanilla delight.

Stinger
Truth be told, I still love these, but only in the most select of spots - the quality of the ingredients matter. 


3 oz. Brandy or Cognac (I like Metaxa 7 Star Greek Brandy)
1 oz. White Crème de Menthe

Put the ingredients in a cocktail shaker, along with a lot of ice.  Stir, do not shake, and then strain the contents into a proper cocktail glass.

Fun Fact:  as Arthur can attest, these were mixed and served in my Volkswagen GTI, as I drove 100 MPH from Boulder to Steamboat Springs, in 1986 or so, to go skiing.  Luckily, we also had The Grateful Dead on very loudly, and a proper bong at hand, too. 


Black Velvet
My parents always referred to this as a Velvet Glove, but no matter.  And it's one I wish I thought of more often, and it is also easily made.  But this is best served as the centerpiece of a proper, old-school picnic, and made in real time as needed.  Guinness and Champagne anyone?


1 Part Not Shitty Champagne or Other Sparkling Wine
1 Part Guinness

Pour the bubbly into a glass, and then the Guinness.  You're welcome.

Brandy Alexander
I have not had this drink in years.  Nor heard of it or even seen it offered.  Literally anywhere.  So I may make one this weekend.  This was an annual New Year's Day (morning) staple in the elder Darwin household.


2 oz. Brandy
2 oz. Heavy Cream
1 oz. Crème de Cacao (or Kahlua) 
1 cup of ice

Put it all in a blender and go slow, until everything's well-blended and frothy.  Pour into anything but a paper cup and you're in for a treat.

Harvey Wallbanger

I'll wrap with this so I can also use art in conjunction with the recipe.  And that's because there was a time (and it peaked in the late 1960s/early 1970s) when this was THE drink.  To serve, and yes, even to feature its recipe in your home as art.  Party much?  And for the record, I explicitly remember seeing at least one of these posters on a wall growing up as a kid.
1/2 oz. Galliano
2 oz. Vodka (of course something of quality)
4 oz. Orange Juice

Put some ice in to a glass, add all of the above, and then stir.  Garnish with an orange peel or not, but you'll likely enjoy one or several. 
A Bonus

Here's what used to pass for sparkling wine at 227 Osborne Road in Albany in this era.  No kidding.  "America's best selling premium champagne"!  With "Champagne" not capitalized, nor the region's intellectual property protected.  Yes, a different time.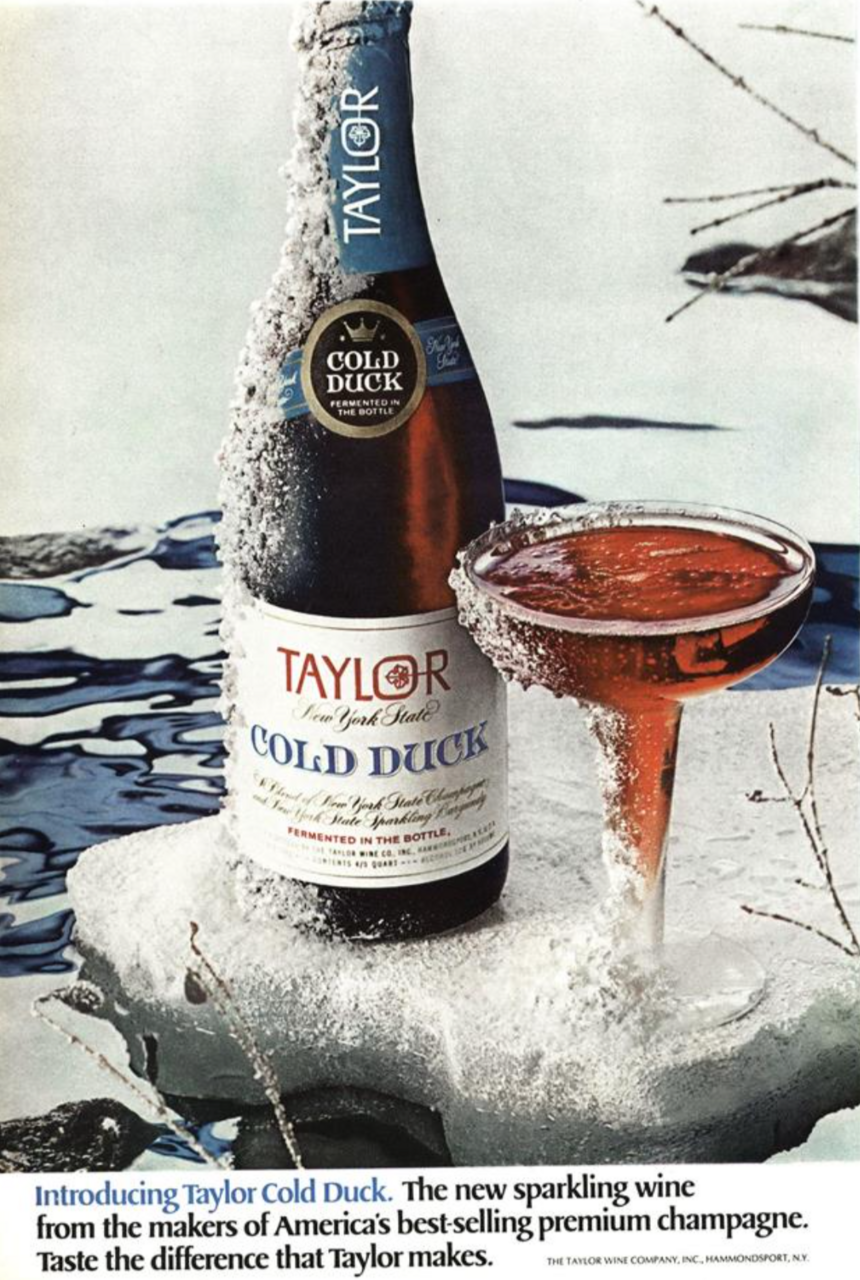 Oh, OK - one more
. 
Different time???  When those of my parent's generation got tired of booze, they could always go to this.  This is from the early 1960s, I believe.  But I am certain they're referring to Atlanta's finest, not Bolivia's.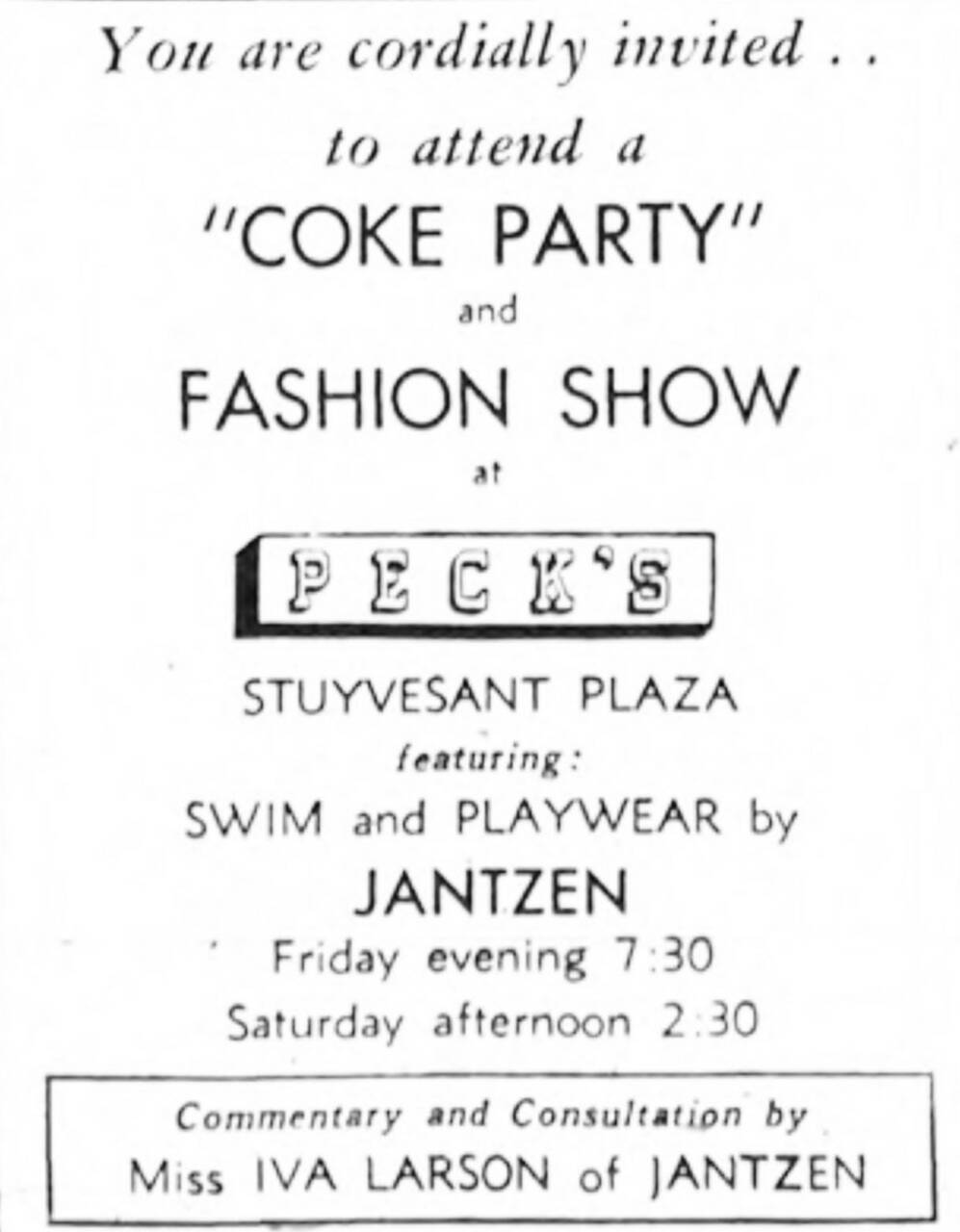 FROM THE UNWASHED MASSES
Recently back from the East Coast, the famed house guest Hunter Deuce skipped the birthday niceties for my wife, and got right down to business - baseball business.


When I read "Cooking Up a Crisis" in the header, I was hoping for a lengthy diatribe on how the fuck Scott Rolen got voted into the Baseball Hall of Fame.  

Look at the ten  most similar players, statistics-wise.  All of them are very, very good.  But elite?  HOF-level? No.  The only one on this list in the HOF is Ron Santo, and he was voted in by the Veteran's Committee. 




All of them, great players. Would you have wanted them to play for the Giants? Absolutely (two of them did). But none of these guys were HOF caliber. 
I couldn't agree more:  Baseball's Hall of Fame
is a joke
, and is part of the entire malaise that is taking down what was once known as "America's Pastime".   Crazy-town salaries.  Stupid rules.  4 hour games.  Overpriced food and drinks at those games. 
I want
American Football to go away, but
I fear
baseball will be a shell of itself within 10 years. 
Thank you to any one that is reading this newsletter.


KLUF
It is a party and nobody - and I mean nobody - cares.  And wow should I keep this album's title in mind more often: 
here
is Boston with
Don't Look Back
.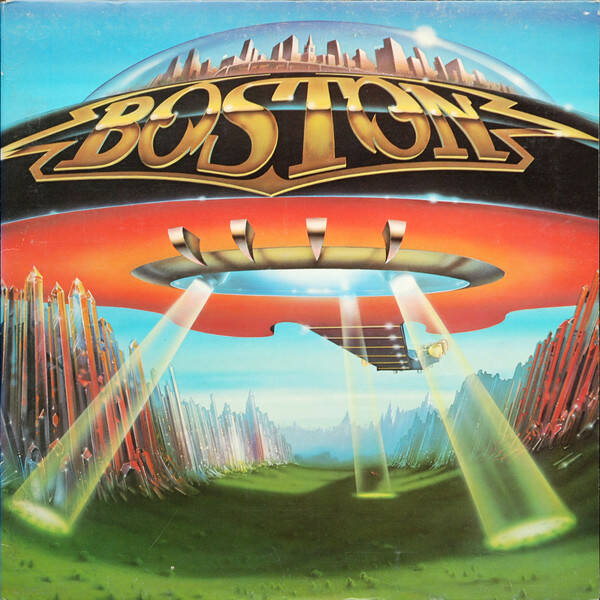 I will forever giggle at the disclaimer the band felt compelled to include in the liner notes on this, their second album: