TODAY'S RAMBLINGS

Today's blog about wine tasting might be corked.  You'll see.
But you do have to first skim this PDF.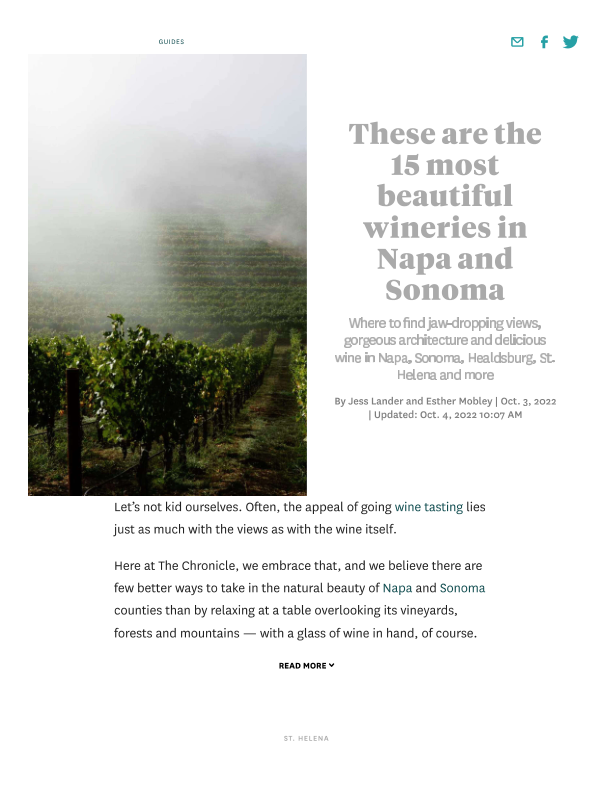 It is a very useful list of what our local paper,
The San Francisco Chronicle
, deems "the most beautiful wineries in Napa and Sonoma".  Wow - those are some bold words.
But:  the fact is,
The Chronicle
has always had a real-deal wine section, and still does.  In fact, when we first moved here in 1992 and subscribed, the paper and its writers absolutely accelerated my knowledge - and love - of wine.  For example, I gained 20 pounds when the $10 McManis cab they suggested became our "house" wine.
So first:  enjoy.  It's a great resource that I hope you'll share widely.  We have been to a few of the places listed, and they are, certainly, beautiful.  In fact, this list could easily serve as a go-to for any wine connoisseur living in or visiting the region.  Most/all are
Killer
at a minimum, I'm sure.
So why, then, does today's blog post smell of wet cardboard? 
My God:  get off my fucking lawn and look at the tasting fees! 
Per person!
$75.  $95.  $85.  $150.  Cuvaison, where we belong as wine club members, is a bargain at $60.   
Maybe a bargain for a corked wine, because friends,
back in my day
, these experiences were free or close enough.  Now?  The average tasting fee for the 15 wineries featured in the article is almost $85.  OK - they're at "the most beautiful" places - but still.
I have bemoaned the Las Vegas nightclub-ification of Highway 29 in Napa for years now.  It's been getting pricey and showy over the past decade +, but this article - just published - proves it's gone crazy, and not just on Napa Valley's main street.  Two people stopping at a couple of wineries (not an unreasonable idea) could easily burn up $500.  On two wine tastings? 
(Yes, we spent around that much doing the same recently in Italy, but it included a new-ish Mercedes sedan and a private driver for 8 hours - and two world-class tastings in "beautiful" wineries.)
Because I remember when (mid 1990s) Beaulieu Vineyard had free tasting in their main room, but as members, we got to pay $10 each in the Georges de Latour private lounge and sample their finest vintages - which is saying something.
But even when Hwy 29 got goofy, there was always Silverado Trail and the several crossroads between it and 29.  And the wineries there were mostly super mellow and free or cheap.  That is all long gone.  A lot of these places now have velvet ropes and if you think that's a joke you definitely have not visited recently.
Yet, there was always an entirely different county, Sonoma.   Bucolic.  Pastoral.  Varied.  The charming-yet-real downtown.  And free, free, free.  The growers and makers there were proud to show their wares and offer you a taste or 5.  You'd buy a Killer bottle for $20 - $40 and be on your way.  Everyone was happy.  That, too, is all long gone.  Most places in Sonoma are now indistinguishable from the places on 29 that pissed me off in the first place.
Bottom line:  informal, inexpensive wine tasting is a thing of the past.  Wine tasting has thus joined sporting events, concerts, skiing, golf, theater, and fine hotels as increasingly being too expensive, at least as value propositions. 
And that . . . is corked.
So "tasting" at picnics is now looking better all of the time, and I am grateful to live where we have fine options.  McManis and Crissy Field, anyone?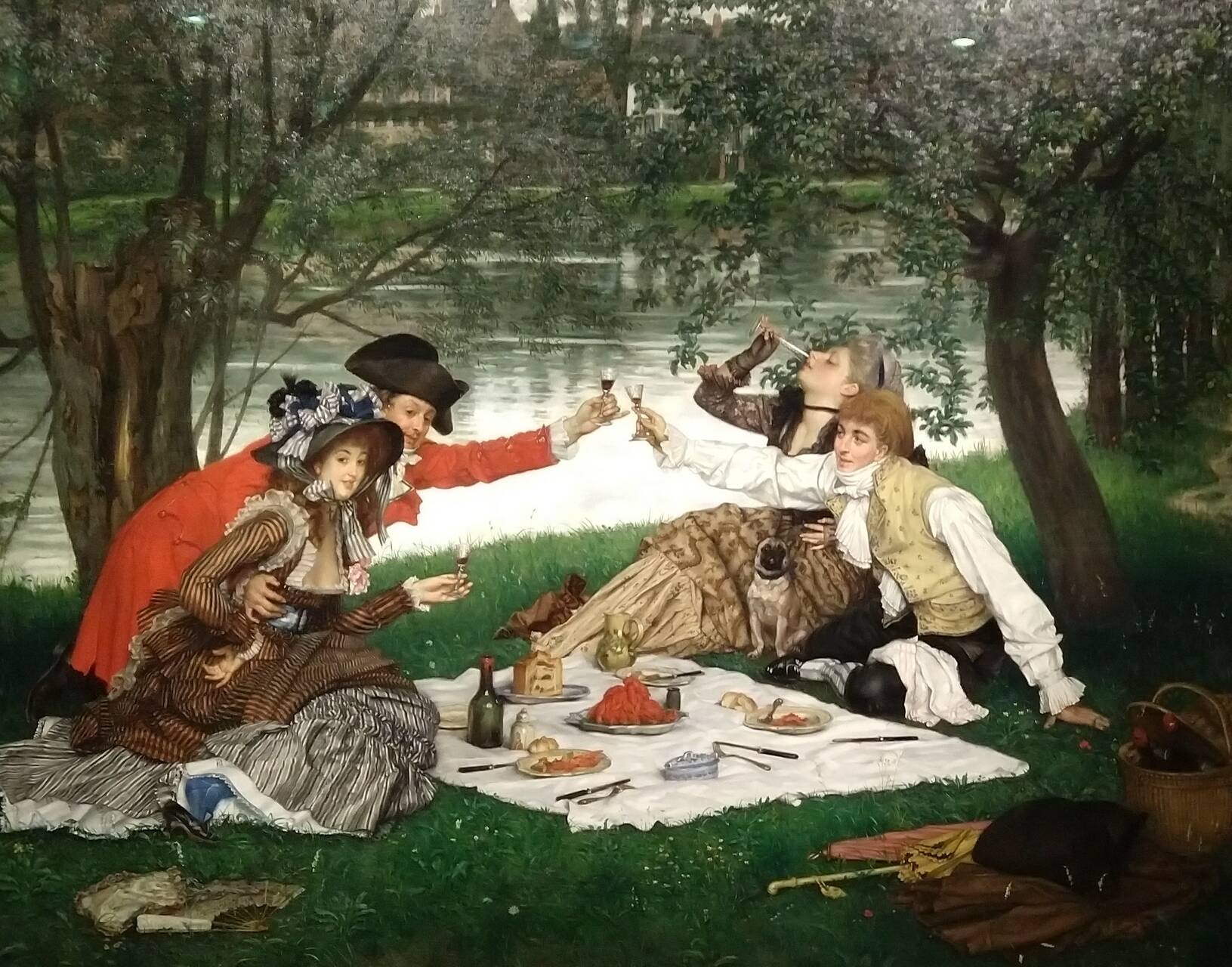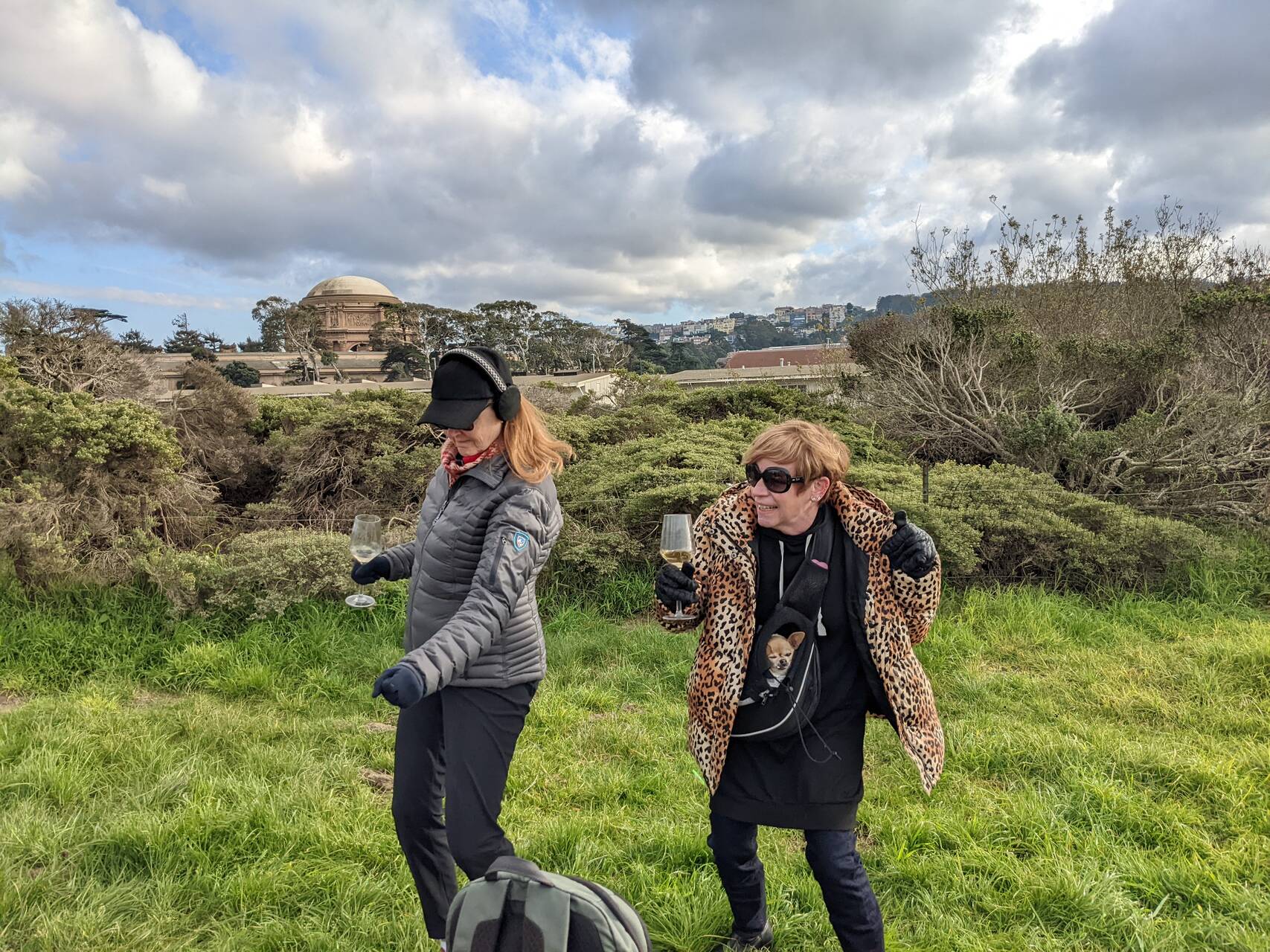 (Fun fact:  Julie has an
incredible
nose for corked wines.  I will often taste one and think "barnyard flavors and smells" and say it's fine.  Julie will taste the same wine, call over the sommelier, who then also has a taste.  Every time, the somm nods at Julie and immediately removes and replaces the corked bottle.  What a woman!)
FROM THE UNWASHED MASSES
10 seconds of seriousness:  it means a lot to me that
my post on gratitude
had an impact on some of you, including my rock star niece Nicki Vale.
This one gave me chills, thanks for helping reshape my perspective as well. 

Thank you to any one that is reading this newsletter.


KLUF
Once around the weekend we go.  Here is the self-defeating Paul Westerberg, a Diamond Certified singer-songwriter if there ever was one.  He's mostly why The Replacements made it as far as they did, although they didn't make it as far as they should have.  Read "Trouble Boys" if you want to find out what debauchery can do to a career.
Yet, I think a listen to
his best 21 songs
(as selected by yours truly) reveals more than just a wino.  Way more.