TODAY'S RAMBLINGS

Who says it's always about me?  I will demonstrate it isn't by turning over the reins today to the astute prose critic Primo Harvey, PhD.  That's in honor of some excellent writing he did on a subject that needs more reflection by us as a country:  the myth of American Exceptionalism.
But it's also because he and fellow Kiwi wannabe Elizabeth "Polly" Michaels leave today on what sounds to be just a magical trip:  road biking in Croatia, with a premier touring company.  Stay safe, have a ball, and get psyched: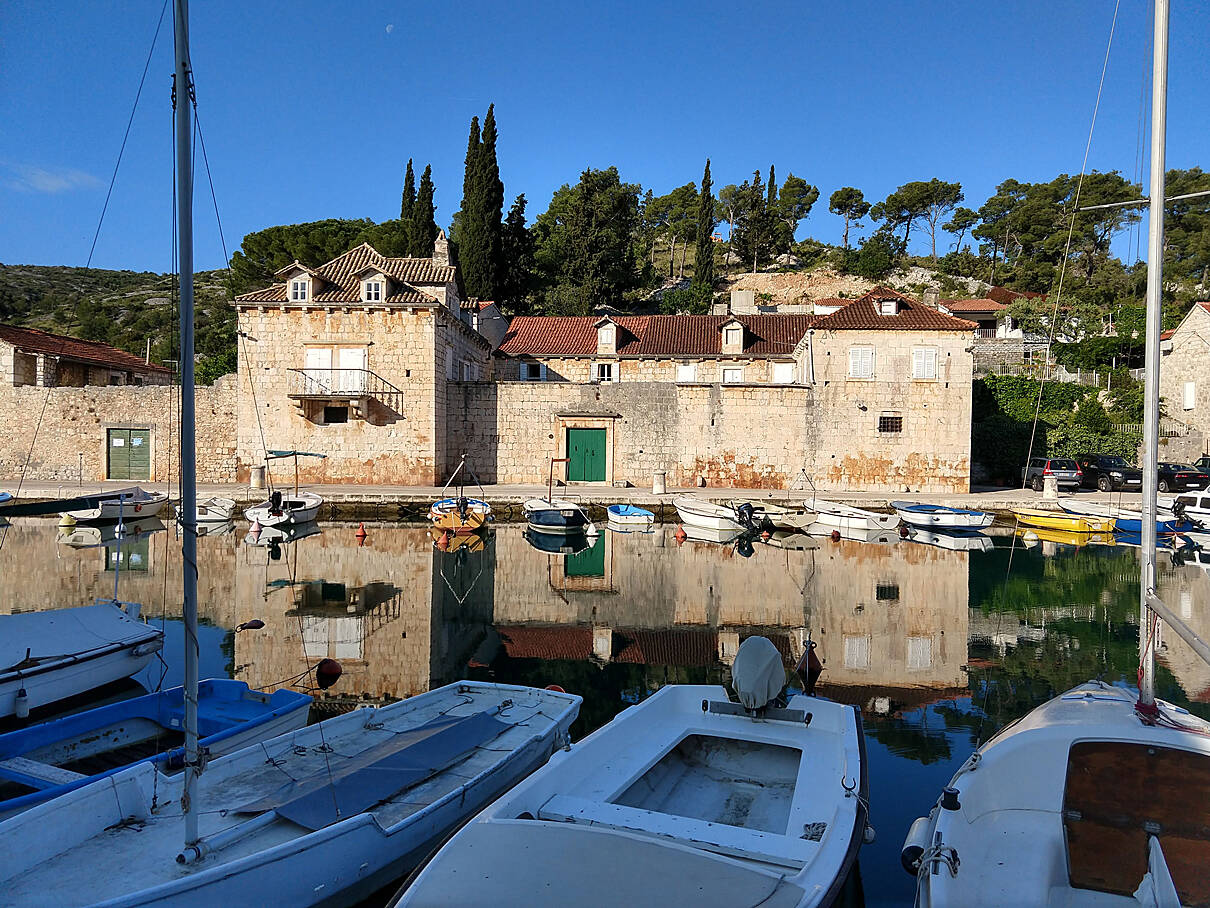 (There is a bit of bad news for Primo and "Polly", however.  In a completely arbitrary and capricious decision, I am rejecting their personal request that their Croatian National Park visits count towards
the contest
.  It's all about America, and our parks are the
most
exceptional, so visits only to them count.  Queue the Lee Greenwood!)
I now give you Primo Harvey, PhD, on American Exceptionalism.  Thank you, my friend - you are one of the best.
"I've been thinking a lot about 'exceptionalism' lately.  It seems like one of the keys to understanding the right.  The other morning I found a Wikipedia page that contains a bunch of international rankings (education, standard of living, life expectancy, etc.) and was surprised to find the USA so far down on each. 

So on what is the right's notion of exceptionalism based?  It must lay in the past.  The big wars? Where everybody sacrificed for a common goal?  The liberal world order afterwards that brought unprecedented peace and prosperity?  These don't seem likely.

Or could it be our Declaration of Independence and Constitution, which define a government separate from religion, and a promote equality, liberty and justice for all? 

Or is our exceptionalism based on our world record-setting history of regular and peaceful transfers of power from one leader to another as voted by citizens?  Hmm. 

I can't figure it out.  I believe the things listed above are exceptional, but shouldn't Exceptionalism be seen as a goal rather than an entitlement?"

Any wonder why all the girls go gaga over this guy?  Safe travels to you and "Polly" - we'll all be waiting for photos and cycling stories from Croatia.

FROM THE UNWASHED MASSES
Let's just keep the spotlight on others, shall we?  Hunter Deuce embarked on a trip down his own automotive memory lane, and went as far as to submit artwork.  But not before body-shaming me.


"Nice muscle shirt.  You should have bought a cheaper car and invested in some weights to work on those guns.

In the interest of fair time, I present to you my high school whip:  A 1979 Peugeot 504 (photo is actually the 1980 version).  This was the family wagon, bought by my father to cart my sister back and forth to Allegheny College for four years - and I know why.  
It was comfortable as hell for long trips.  The seats were huge; it was like driving in a Lay-Z-Boy recliner.  The thing was also a tank.  Standard transmission, and first gear was essentially useless as the car was so heavy.  It was also a diesel, which means I had to plug it in e very morning for at least 45 minutes before leaving for school.  
Still, it was 'cooler' than taking the bus, and it was involved in a lot of high school and college hijinks before it had to be put down and I would purchase my first car, a 1981 VW Rabbit which I would eventually drive cross-country to California."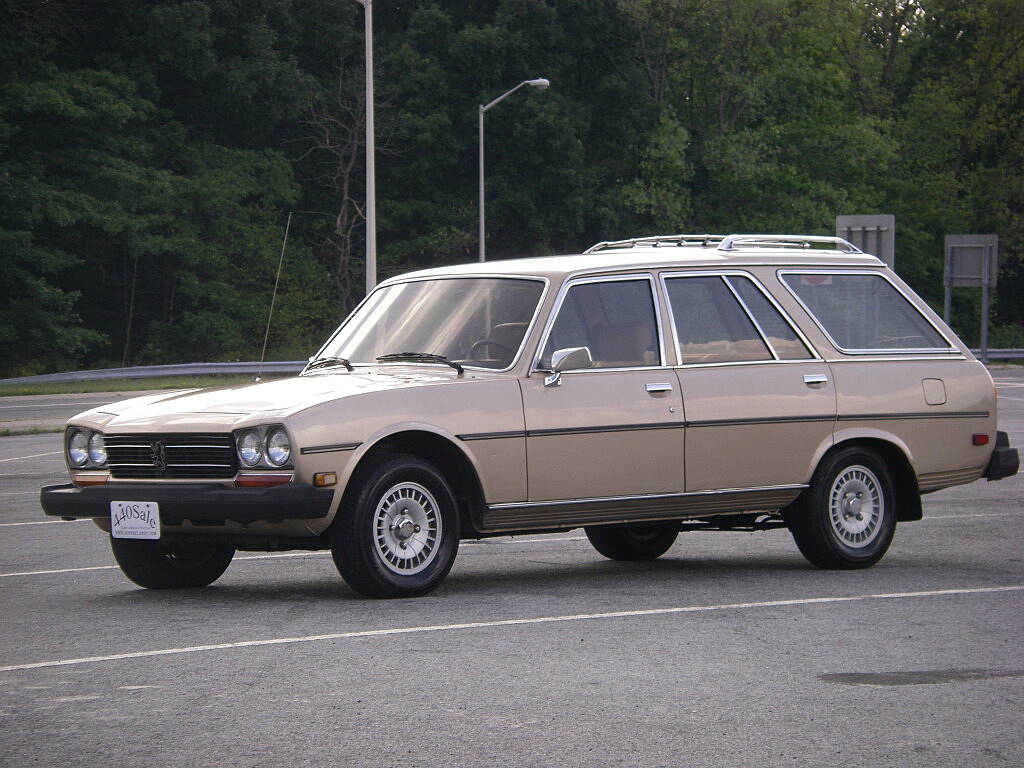 The vision of a pubescent Hunter, several sheets to the wind from one too many swigs of Boone's Farm and sprawled out across one of his Gallic ride's "Lay-Z-Boy" (it's actually
La-Z-Boy
) recliner seats, mumbling along to "
Time For Me to Fly
", is almost too much for me to stomach.
But I would be remiss in not thanking Mr. Deuce for noticing an omission:  I failed to mention the passing of the influential (some would say legendary) reggae producer
Lee "Scratch" Perry
.   
(Not familiar?  On one of Perry's best and most famous production efforts, here are The Congos and "
Heart of The Congos
".  I'm not a massive reggae guy, but I know quality when I hear it, and I've enjoyed this for years.)
Thank you to any one that is reading this blog.


KLUF

While it was the musically gifted Arthur (born on a September 1, in fact) who first introduced me to a fine live recording by this artist and his band, it is your author, deep in research for this section, that found this exemplar of American Exceptionalism.  Or at least of the blues-rock wing of American Exceptionalism.
It was released just this past May, but it is a fairly complete concert performance by The Steve Miller Band from August 3, 1977.  The fidelity, arrangements, musicianship, and setlist are all
Diamond Certified
.  I liked it so much I bought it, which is why
it's here in luscious 96kHz - 24 bit high resolution
.  Maybe this will encourage you to figure out
how
to download and play these FLAC files I keep sharing?
(Fun fact:  Miller was trashed in some corners for his disparaging remarks to the press after his induction into the Rock & Roll Hall of Fame in 2016.  He dumped on the music industry and The Hall, big-time, and hurt the feelings of those two Black Keys guys.  Look a little deeper, though, and apart from his poor timing, his comments were mostly spot-on.)