TODAY'S RAMBLINGS

Perhaps it's the desert air or something else here in the beautiful enclave of Picacho Hills, but journalism, or specifically, what is and what isn't journalism, has been on my mind a lot lately.
I will repeat something I say often.  Journalism is a profession, like any other.  Just like people go to MIT to become great engineers, they go to Syracuse to become great journalists.  At both places, finding the objective truth is at the core of what is taught.  
Logically, and much like an MIT grad, a top grad from Syracuse (or Columbia or other premiere journalism school) will typically land at an established, successful institution.  So just as the best engineers land at powerful
AEC
firms or
leading defense contractors
, the cream of the journalism crop land at major TV networks and national newspapers.
Let me illustrate this.  Following are two lists. On the first, people and institutions that make professional attempts at publicizing objective truth; on the second, those that use legitimate news as a foundation for entertainment.  The former are people and institutions that have worked very hard, educationally and professionally, to be where they are.  Literally anyone (like me, Ben Shapiro, or Mark Steyn) can make the second list -
hard work notwithstanding
. 
List 1:  Journalism/Journalists (non-opinion aspects of each)

List 2:  Entertainment/Entertainers (non-journalism aspects of each)
Nicole Wallace
Tucker Carlson
Twitter
Don Lemon
Mark Steyn
MSNBC
Bill Maher
Sean Hannity
The Federalist
Chris Cuomo
Facebook
Fox News
Ben Shapiro
Laura Ingraham
Stephen Colbert
Breitbart
Dennis Miller
NewsMax
Instagram
Joe Scarborough
Portico Darwin, this blog, and the website
Yes, Byron Browne IV, I am coming to my point:  if there's consensus among those on List 1 on a given topic, and we agree that professional journalists at these institutions are the best of the best, what's the problem with acknowledging what they publish as being objective fact (or at least as close as we can get)?
Is it perhaps because some conflate entertainment with journalism? 
(I rely upon most every source on the first list for my world view; they often - actually almost always - agree in general on what's going on.  It is not reasonable to say each entity on List 1 is part of some grand liberal media cabal, aimed at distorting reality or worse, making us like Denmark.  Yet many on List 2 [the entertainers] seem to insist that those on List 1 [the journalists] are doing just that.  Interesting.)
As always, I will publish thoughtful, reasoned responses to today's post in their entirety, and with no snark.


FROM THE UNWASHED MASSES

First Korcula in Croatia, now Australia.  Say what you want about this blog, but it's nothing if not truly f'ing global.  The retired author and playwright Damon Hemingway (who, along with his unusually charming hubby Barry Bricks, reside in thrill-a-minute Brisbane), had the gall to favorably compare their 1 year old puppy Remy with our 2 year old, Lucy.  Put down the crack pipe, son.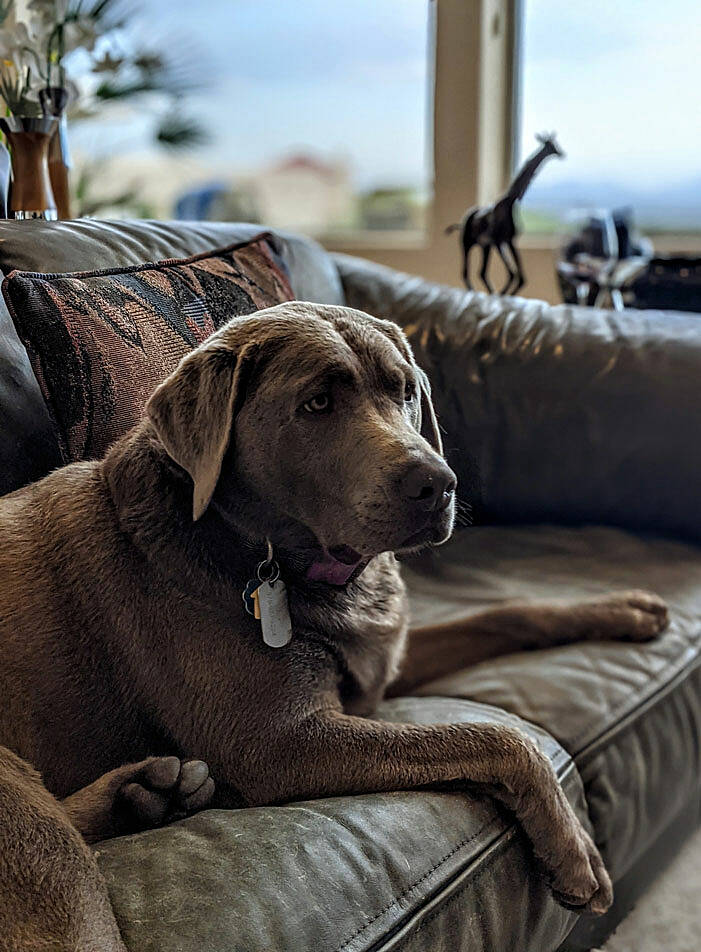 But in the interest of harmony with Oz, I'll add that Barry and I wholeheartedly agree on the merits of Damon's  retirement and his retirement boozing, but only with fresh lemons and limes from the trees that surround their villa.  (Julie and I eagerly await our first visit, which is only a few short years away.) 
Dictionary user Hunter Deuce went all pedantic on me and insisted our beloved Presidio is not a National Park, but instead 
"a Federal trust that is a part of The Golden Gate National Recreational Area."
When I asked him to research these supposed facts, the best he could do was comment on my retirement.  Surely the (supposed) big Presidio hiker Mr. Deuce has seen the new signage that reads, "Your National Park Site"???   (But I grudgingly admit Hunter may have a point overall.  God, that hurt.)
Last, but never least, vim and vigor advocate and the former restaurant industry insider Lauren Ryder expressed gratitude for my splashy new cookbook, and even wanted more.  Done!  In the coming weeks, I'll be publishing Volume II, which will contain a mish-mash of fave non-NYT Cooking recipes. 
Like this very one
that Lauren requested - it's a real winner.  
But I must ask:  how do Lauren and her hubby, the retirement poster child Max, find time to cook whilst shuttling among their many vacation homes?
Thank you to any one that is reading this blog.  

KLUF

This morning, we are off to White Sands National Park.  A taste of El Paso fat cat life (whatever the hell that's going to be) tonight.  Then, on Saturday, we'll be hitting Guadalupe Mountains National Park, and Sunday, Carlsbad Caverns National Park.  We are very lucky and fortunate and also totally jacked!
So rather than some smarmy connection to
TODAY'S RAMBLINGS
, I'd like to get more organic and real (and also share with you what I've queued up for today's drive). 
Here is a dynamic duo of sorts
, Byron Janis on piano and with Antal Dorati conducting two different
Killer
symphonies, the London Symphony Orchestra and the Minneapolis Symphony Orchestra, on
Rachmaninov
's No. 3 and No. 2 piano concertos, respectively.
(No. 3 is one of my favorite pieces of music from any genre.)
Bonus photos!  The first is the view from the Fladgate terrace, the second, another nice one from the country club.  It is pretty here and it could conceivably be a retirement destination?  Nice, new homes are <= $500K.