TODAY'S RAMBLINGS

It dawned on me that the USA and its sorry state is all of our faults.   
After a recent post, where I asked what Republicans are so afraid of, I realized if you replace "Electoral College" with "Elite Universities" and "Multinational Corporations" with "Big Media", we're both afraid of the same things.  That is, we're afraid that entities that are beyond our control are going to meaningfully impact our lives and those of our families in a negative fashion.
I personally feel the Electoral College (and Senate) give completely unwarranted advantages to smaller, less-populated states.  It frightens me that a majority of the country may want something, but our Constitution allows a minority to say otherwise.  There's no doubt the petrification of our Federal legislature is impacting my and your life, and in not-great ways.
But likewise, the hysterical social justice warriors permeating our college campuses today are also having an impact, and it's negative.  Universities are intended to welcome and foster a diversity (and divergence) of opinions.  But if only one set of opinions are allowed to be voiced, where's the diversity?  Seeing the n-word spelled out in a historical work of literature without being warned first shouldn't require a trip to the campus infirmary.  Limiting intellectual discourse done in a respectful manner erodes our ability to improve as a people. 
Multinational corporations are of course one of my favorites, as they are the arbiters of capitalism and thus life in the United States.  Shocker, the outlook is grim.  Big Pharma.  Big Fossil Fuel.  Big Tech.  Their overarching impact on our lives and their complete and total capture of the Federal government breaks my heart in that it now feels silly to even imagine it changing.  Yeah, that's an impact.
I fear that's how many also see Big Media.  There can be no doubt that there's a pretty fine line between reporting the news, and making the news.  I stand by my contention that there are quality news sources out there, focused on objective journalism.  But it's a precarious slope and one only need
listen
to Andrew Yang on Bari Weiss's podcast this week to hear how objectivity can be lost (and Yang is as "liberal" as they come).  One would be foolish to underestimate the impact of Big Media on all of us, regardless of political stripe.
So above are two sets of examples.  I bet I could think of a bunch more just like these with little effort.
On Wednesday, I shared a
New York Times
opinion piece
(alternative link below if you hit a paywall) about how states fully governed by Democrats aren't living up to their words.  And today, I am making an effort to check the partisanship at the door, as requested in this excerpt from a powerful speech.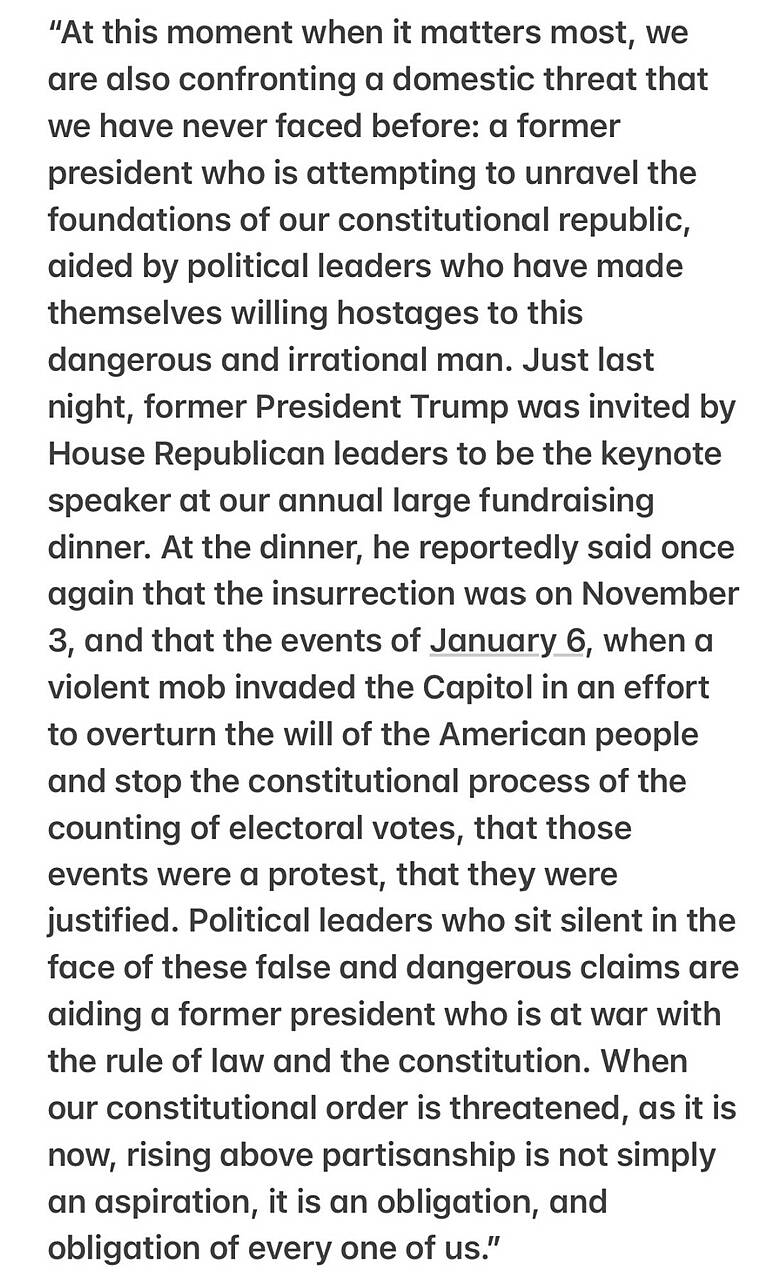 Regardless of your opinion on Biden, Pelosi, AOC or any other Democrat or Independent, and in consideration of the words above (from the "maverick" Republican, Liz Cheney, in a speech this past Tuesday) asking for unity, can we agree:
Biden won the election fair and square
Voting should be made easier and more accessible, not less so
We must unify and we can begin by acknowledging each other and our opinions (I prefer the rational variety)
But, in the end, I can only be so balanced on politics.  At least until Jim Jordan, Ted Cruz, Josh Hawley and many others stop their very dangerous antics regarding the 2020, and future, elections.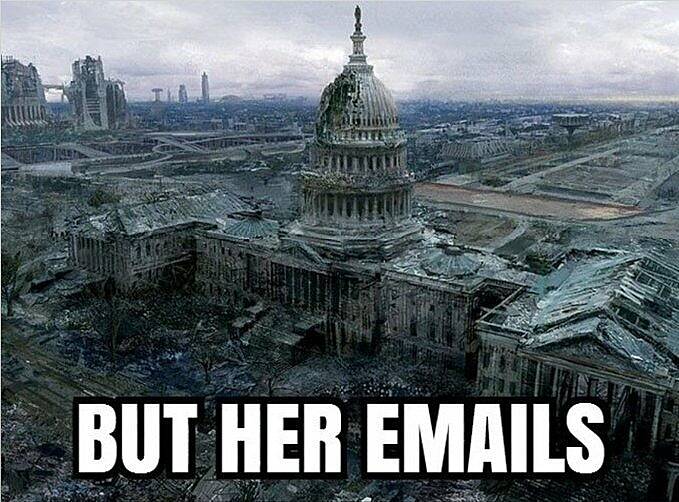 FROM THE UNWASHED MASSES

I'd like to thank Max "Madras" Ryder for pointing out
The New York Times
opinion video to which I linked on Wednesday was indeed behind a paywall.  Here is the video on YouTube, where anyone can view it. 
Blue States, You're The Problem
The retired one also sent along an article on the awfulness of the overly-woke.  First, I mostly agree - see above.  But I'll remind everyone, as I reminded Max:  the Republicans are certainly trying to add this to the culture war funeral pyre (vs. proposing real policies for the USA).  The same is true with the pushback on Critical Race Theory:  it is an expansion of our historical understanding of the role of Black Americans in our country.  The end.  It does not proscribe teaching 4 year-old white children to hate themselves.  But as usual, none of that matters, as the Republicans have yet again woven culture war gold.
Thank you to any one that is reading this newsletter.


KLUF

What, indeed, is so funny?  Here is "
The Best of The First 10 Years
" from a musician who has stood the test of time, Elvis Costello.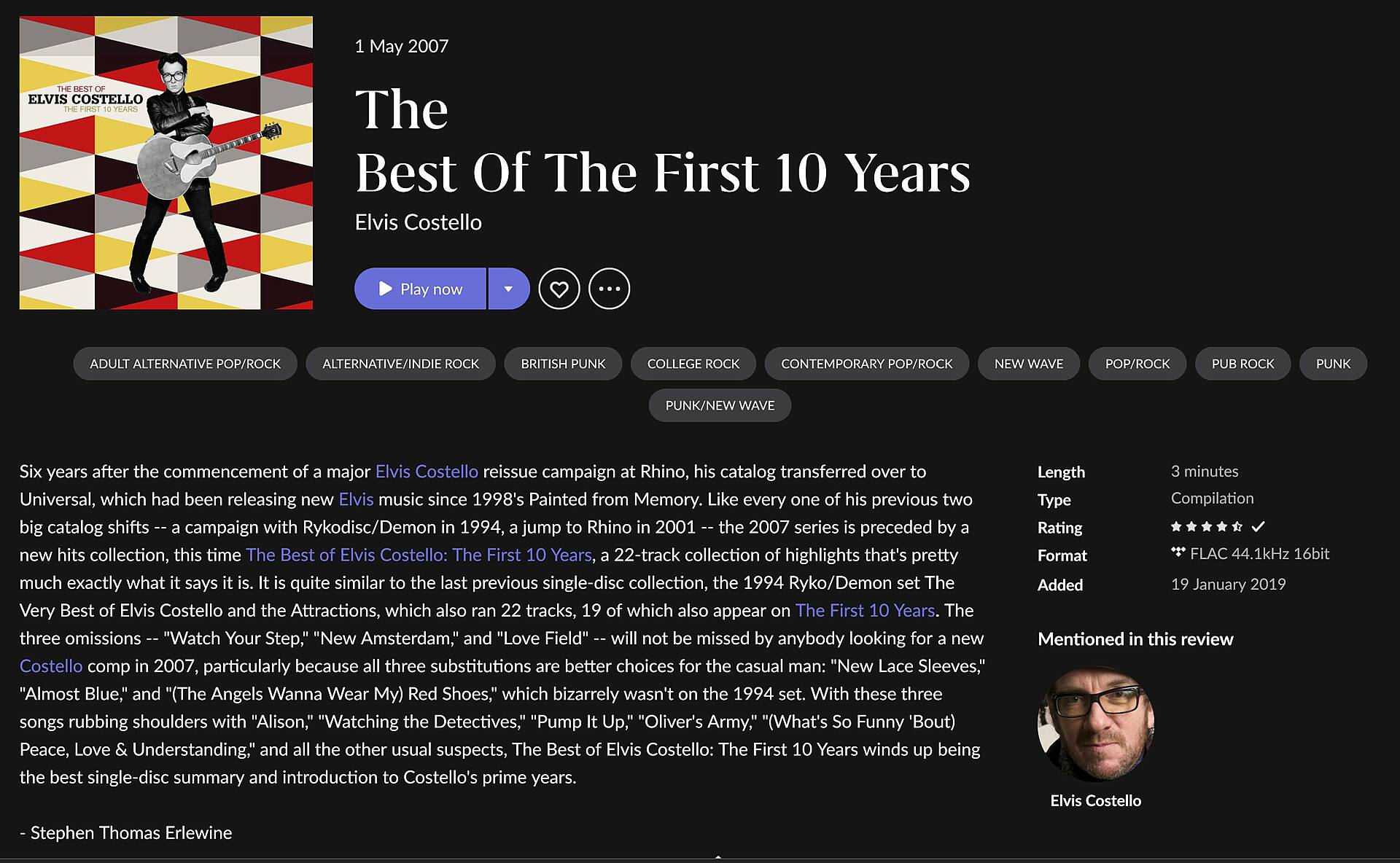 If you made it this far, I have a fun music-related joke and more music as a bonus. 
Last night, the SF-expert-after-just-3-weeks, K. Helmsley Garfinkel, along with Hunter Deuce, Julie and myself,  visited the do-good Delancey Street Theater and screened the new (and
Killer
)
Philip Lynott documentary
, presented here by the SF Irish Film Festival.  So first, and this all comes together beautifully, the joke.
In the Thin Lizzy song "Jailbreak", the lyric is "Tonight there's gonna be a jailbreak, somewhere in this town".  Well, I presume it will be at the jail?  OK, I stole it from the movie, but still!
And in honor of the late and uniquely great Philip Lynott here is some live material, but
not
from their seminal "Live and Dangerous" album.  From a bootleg I found called "Still Dangerous", 
here are 4 tracks that are better
than their counterparts on "L & D" - I hope you'll listen (despite them being lowly MP3 files).