TODAY'S RAMBLINGS


Perhaps the older among you will remember when Fonzie went water skiing on "Happy Days" and jumped over a shark?  That is where the term "Jumped the Shark" originated:  it is the point where something or someone goes too far.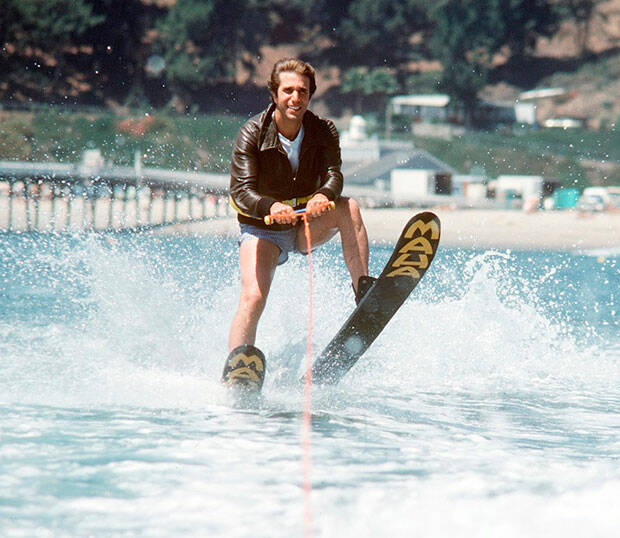 I think many today have jumped the shark.  We've done so by forgetting how much of what we take for granted is based upon
The Honor System
.  Norms.  Playing it (at least mostly) by the book.  Maybe even tempering greed and/or a lust for power with some kind of ethical compass. 
Instead, we have this.
The Disgrace of LIV Golf
I wrote about all of this
before
, specifically how Phil Mickelson joined with Greg Norman, and is leading a defection of golfing stars to the ultra-loaded LIV Golf tour, which is 100% bankrolled by the Saudi royal family.  Here are some names of those that have defected from the PGA.
Brooks Koepka
Dustin Johnson
Martin Kaymer
Bryson DeChambeau
Patrick Reed
Graeme McDowell
Phil Mickelson (is getting a reported $200,000,000 to participate)
Kevin Na
Louis Oosthuizen
Ian Poulter
Charl Schwartzel
Lee Westwood
Apart from the disgust I have over these already-rich guys taking mega $ from the criminal Saudi regime, LIV Golf tournaments themselves are a a joke:  every participant is guaranteed a paycheck, no matter how they perform.  So where, exactly, is the competition?
Say what you will about the PGA and the white male sheen of it all, but the fact remains:  you gotta make the cut.  You gotta score.  Or you don't make any money at all.
Do you know who has a better take on this than I?  Shocker, but it's
Tiger Woods
.  He rightfully points out how these guys have forgotten how honor and effort are the foundation of golf.
Genius Snake Oilman Elon Musk 

I am repelled by this individual, and maybe even more so by the tech and crypto bro yahoos that cheer him on.  His contempt for the norms of business (let alone SEC disclosure regs) is beyond the pale.  I no longer care how
Boring
he is, how many rockets he can re-land on Earth, nor how trick his cars are.  Why? 
He accumulated Twitter stock to a point where his 9%+ position required an SEC filing - he blew that off
Not knowing Musk had a sizeable ownership stake (nor knowing his final intentions), many unwittingly bought Twitter shares at distorted pricing
Musk had/has/still rails on Twitter and its management, distracting the company for months, and destabilizing it
He bids $54.20 a share, and announces that he "looks forward to fixing the bot problem"
Whines about not getting info from Twitter - despite waiving due diligence in his agreement to buy Twitter (and getting access to their "firehose" anyway - every Tweet, from every day)
He backs out, claiming Twitter has misrepresented the bot problem 

In sum:  a lack of honor and little or no adherence to business norms.  Musk is the worst . . . well, not quite.
The Republican Party That Will Re-Take Congress This Fall (?)

I could go on and on, but when we're talking about honor, maybe I'll let others capture my anger.


I'm with Rex and Dan.  I think my biggest single takeaway from these hearings (apart from Trump's treason) is the lack of honor our guys showed compared to what the British guys did with the goofy criminal Boris Johnson.  The Brits resigned, forcing Johnson to do the same; our guys (and gals) kept their mouths shut during Impeachment II and many are only now testifying under subpoena (or not being able to sleep at night).


What would America look like IF ANY OF WHAT WE'RE LEARNING NOW had come out during Impeachment II? 
Where was Bill Barr then?  Pat Cipollone?  John Bolton?  Mick Mulvaney?  The list, sadly, must include nearly the entire Republican party.  We'd be in a different place if there had been any honor among them all. 
Let me repeat:  NO ONE SAID ANYTHING WHEN TRUMP COMMITTED TREASON!  If you've seen the January 6th Committees hearings, or their highlights, I would hope you're shouting, too.
So, yeah, I feel the world, led by an America made toxic by Trumpism, has jumped the shark a bit. 
But there's still hope.  Yesterday, Stephen Ayers and Jason Van Tatenhove took their waterskis off.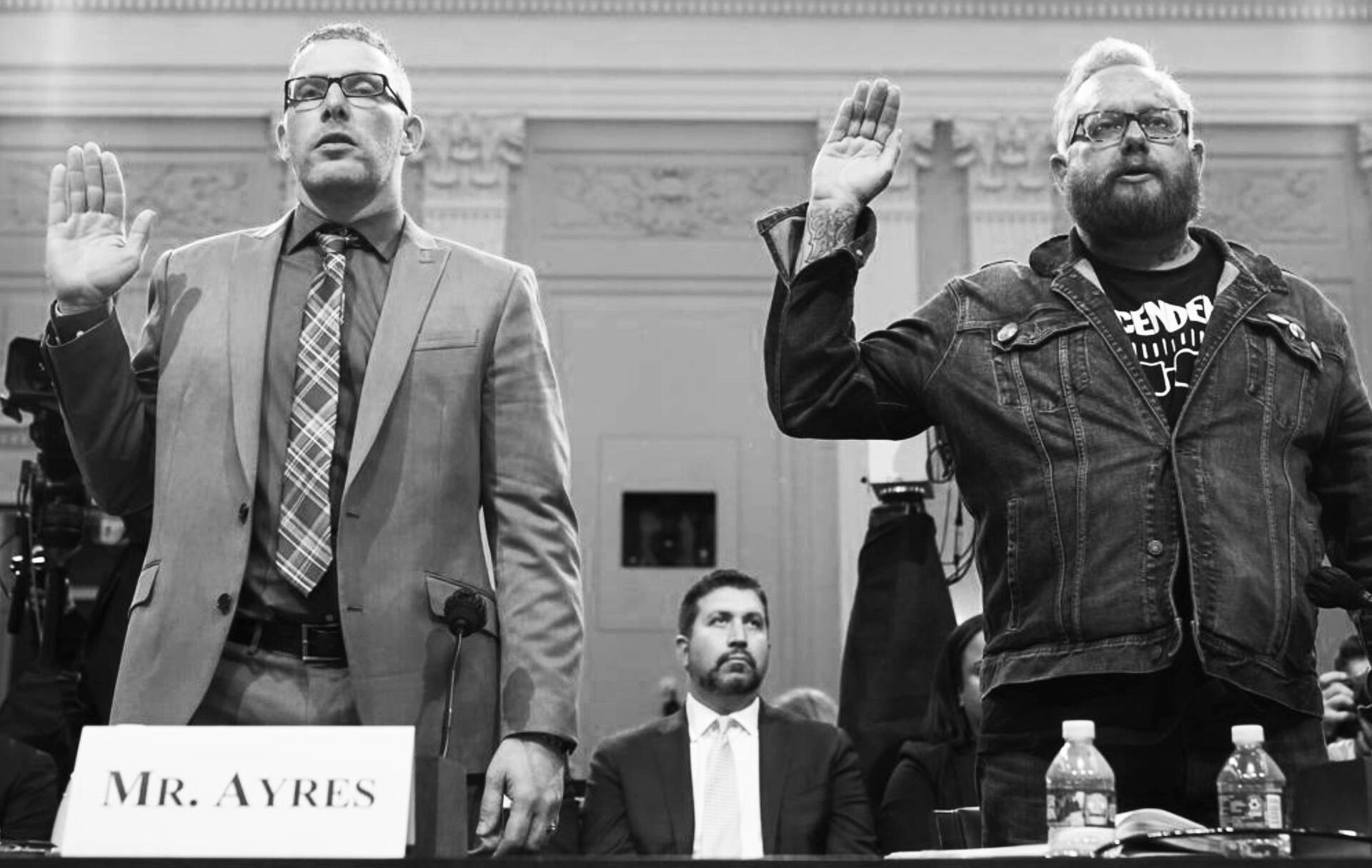 Maybe many more Republicans will see it's gotta be Country over Party, and take off their waterskis, too.  If not, I fear we'll have no country, or at least not the one we remember and love.

FROM THE UNWASHED MASSES

Thank you to any one that is reading this newsletter.


KLUF

Indeed, at times at least, it feels like we're free falling as a nation.  For the first time ever (major oversight) on
KLUF,
here is Tom Petty and the Heartbreakers, and their
Diamond Certified
Greatest Hits
.