TODAY'S RAMBLINGS

First I dump on the Rock and Roll Hall of Fame show, and now I slam The Beatles?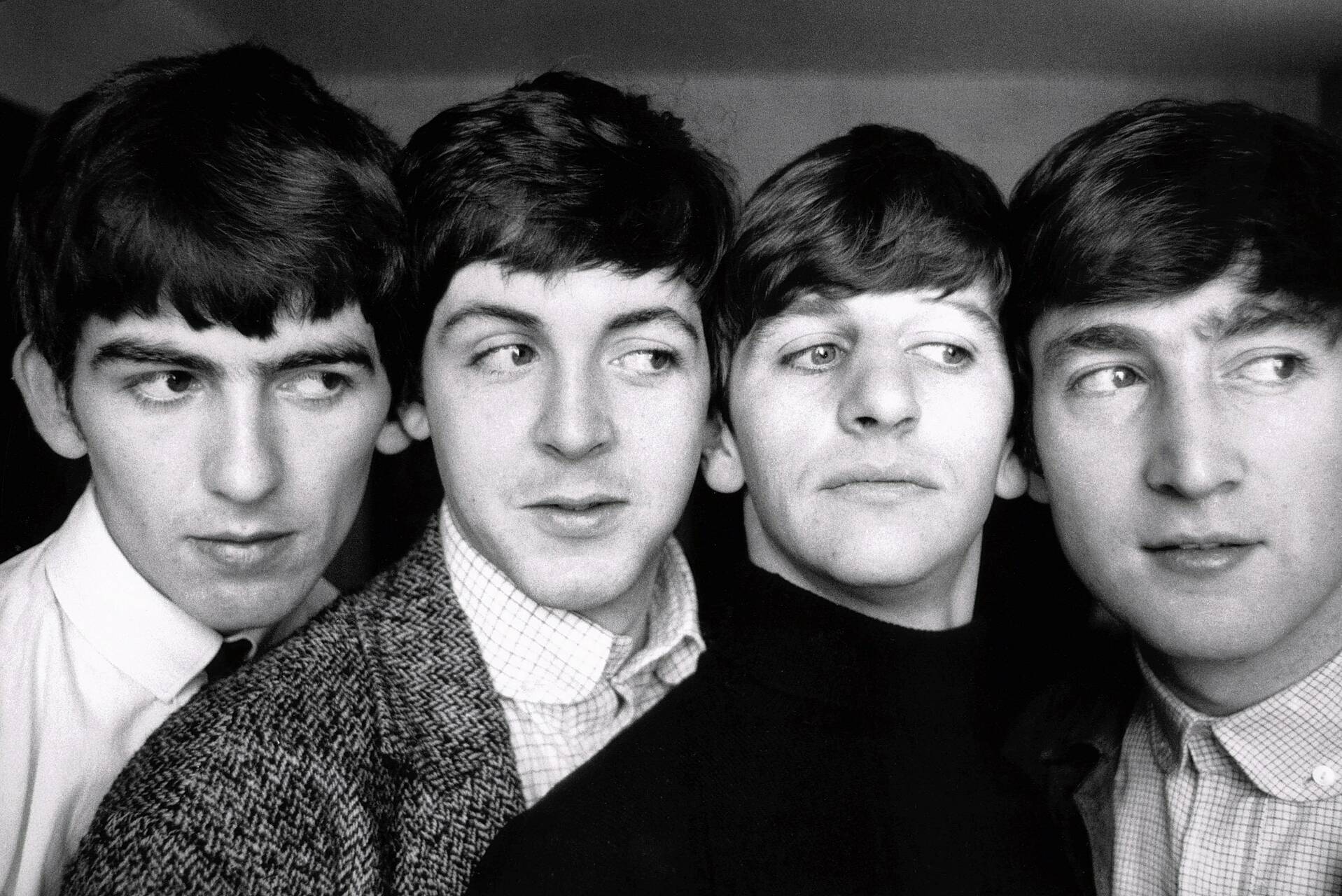 Over the recent Thanksgiving holiday weekend, we screened the just
Serviceable
The Beatles "Get Back" documentary
in its entirety.  Yeah, all 8 hours of latter-day Liverpudlian lad glory.  But was it actually glorious?
Well, there is nothing really like seeing these masters in the studio (in this case, two), cooking up their next batch of magic.  But before my excruciatingly detailed review, let's delve into the history of their album "Let it Be", the subject of the documentary.  The context is important. 
(I gleaned this info from both the documentary itself, and also the giant tome "Anthology", an oral history coffee table book the boys published in 2002, that we're happy to own.)  
Recorded order:  "The Beatles" (A.K.A. "The White Album") -> "Let it Be" -> "Abbey Road"
Released order:  "The Beatles" -> "Abbey Road" -> "Let it Be"
"The Beatles", while a landmark in recorded music, was difficult and not fun to make for the band; its diverse soundscape reflects that each member recorded their parts mostly separately
After that experience, "Let it Be" was envisioned as a "back to basics" album, to be recorded live in the studio with no overdubs or processing, as they worked out each new song together in one room
The whole thing was also filmed, as the idea included releasing a documentary movie at the project's conclusion
Finally, the grand part of the plan was to be a live concert of them playing the new album in its entirety, introducing it to the world
It all went very wrong.  For the first time, The Beatles tapped someone other than George Martin to produce their album.  This time, Glyn Johns was at the helm, and he could not corral them the way George could. 
The tapes of the music itself, at the time thought to be a mess almost beyond use, were handed to the whack-job production genius and to-be convicted murderer Phil Spector.  John Lennon was a massive fan of Spector, and insisted on giving him an opportunity to make an album from the material recorded over an approximately 3 week period in January of 1969. 
The result of Spector's post-production work is the album "Let it Be".  Many consider it The Beatles' worst album, right down there with the novelty schlock of "Yellow Submarine".
In fact, the experience of making "Let it Be" was so overblown that the whole band, bitter tensions among them notwithstanding, decided to go right back in the studio to make another album.  They wanted to do a Beatles album the old way, so they reached out to George Martin.  He ended up producing what would be their last album, "Abbey Road".  Dare I say the rest is history?
While Phil Spector (and an attorney or two) was still sorting out "Let it Be", "Abbey Road" was released.  To many, it is their best album, and therefore amongst the greatest albums of all time (for me, it's #2, after "Pet Sounds"). 
"Let it Be"?  It was released to the public after "Abbey Road" and also after it was apparent The Beatles were no more, and it dropped with a thud. 
The original documentary
fared even worse, and has been described as "an orphan".  It was a sad end to one of the 20th century's most triumphant stories.
Does the new version make it a happier ending, as some have suggested?  No.  It's 8 hours of boring/tense rehearsals interspersed with quite a few minutes of pure brilliance.  But even for a big fan (as am I) the monotony is clear even 50 + years removed.  While it is indeed thrilling to see them all together, alive and making music as only they could, it's just flat-out too much Fab Four.   Here are some specific observations.
The Production

It's hard to fault Peter Jackson and the job he and his team did in New Zealand, using the most sophisticated technology available to clean everything up.  So while I kind of trash the documentary in general, the fidelity of both the audio and video border on the astounding.  Still, nothing can change the fact they did not plan the live concert particularly well, if at all.  The Beatles sound great playing live (shocker!), but the failure to plan results in London's Finest shutting the gig down after just a few songs.  So after the 7.5 hour build-up, the pay-off is lacking, no matter the fidelity.
Yoko

Both Julie and I
loathed
every single moment she was onscreen, which was essentially the entire documentary.  She had no role whatsoever in the band, apart from being some kind of black-clad security blanket for John. 
Worse, and again even more than 50 years away and watching it on TV, her negative and awful vibe come through loud and clear.  But the nadir of the entire 8 hours are the
three
different segments that feature Yoko's singing.  She's just ridiculous, and whoever was telling her otherwise, including and maybe especially John, was wrong. 
Don't believe me
?

John

While obviously and tragically no longer with us, Lennon must own some of this.  It was made clear to him by Ringo, George, and Paul that Yoko's presence was not welcome and an unusual break from The Beatles' tradition.  But John was over the moon and wouldn't give an inch.  Him putting Yoko above the band really was a final nail in the coffin that was entombing The Beatles.
John Lennon's heroin addiction, particularly evident in the first episode, didn't help, either.
Paul

As someone that is organized himself and perhaps even
occasionally
bossy, I could relate to Paul throughout the movie.  He rightly would ask for focus and punctuality, although with limited success.  But he's snarky AF, and you can see how his schtick would get old after years in such close confines.  And his arrogance regarding his own talent is a bit stunning, especially in his patronizing interactions in the studio with George, and even John.

George

George Harrison, arguably my favorite Beatle, comes across as the most sympathetic character in the movie.  He does get grouchy and walks out on the band early in the "Let it Be" sessions, but it's understandable.
Harrison was by this point the equal of Lennon and maybe even McCartney when it came to songwriting, but he still had to take a back seat to them both.  A subtle change in Paul, noted by George in the
Anthology
book, was that Paul no longer brought songs to the band and asked them all to help with the final arrangement.  Now, he typically brought nearly finished songs to the studio, and would direct each band member on how he wanted it played - especially George.  For a soulful lead guitarist of Harrison's ability, that was both a mistake and an insult.

Ringo

Probably the only guy with whom you'd want to hang of the four, at least based on what you see in the documentary.  While he had become insecure enough about his role in the band to quit for a short time in 1968, by now he correctly believed in his stature and what he did for the band.  In other words, he is a unifying force both musically and in terms of the interpersonal dynamics.  Especially in the book, it is often Ringo trying to broker piece amongst the various Fab factions.  But here, he mostly stays out of the way, but sounds great and integral to their sound - like his entire career with The Beatles. 
The Waste

I'll wrap this by commenting on the waste.  By that I mean the amount of time the band (and movie) spent noodling on old blues songs, old Beatles songs, pointless jams, etc. was ridiculous.  I get it that the term is "playing" - as in, "I play in a band".  So there's an implied amount of goofing around. 
I guess also, by 1969, the four Beatles had earned the right to at least some self-indulgence.  But if you saw the documentary:  this much?
FROM THE UNWASHED MASSES

I want to thank Dr. Doreen Downs for her blunt assessment of my made-up retirement plans:
"So (for) how long, Portico, would you be able to legally park your Airstream van in the gorgeous Presidio or Crissy field?  I support the notion of keeping your rent-controlled apartment and rent a van for occasional  trips.  Then you reside in proximity to those wonderful bars and restaurants in SF!  

This, in my opinion, would be a five-diamond lifestyle!"

Like I go to bars and restaurants in SF?

Conversely, there was this, from either Lauren Ryder or Max "Madras" Ryder.  It can be hard to tell, given their unusual email addresses, which combine their married name, nicknames, and individual names, all across a spectrum of at least 3 addresses, for 2 people:


"Yes, a cool ride, it crossed our minds a time or two." 

What, a van to complement your 17 different and gorgeous homes? 

There were further automotive comments from an unexpected source:  Hunter Deuce.  Always the bohemian contrarian, he countered my luxe Mercedes Benz camper van with something no less trick, if a bit more humble.


"I've always been fond of the Volkswagen California which, despite it's name, still isn't available in the U.S. - but would only run you about $90K, per Car & Driver.  But I suspect that my wife's reaction would be the same as yours.

https://www.caranddriver.com/reviews/a20508712/2018-volkswagen-california-first-drive-review/"
What a cool vehicle!  If you want to see more of what we're missing, check out
VW's German website on the 2021 VW California
!  Thank you, Mr. Deuce!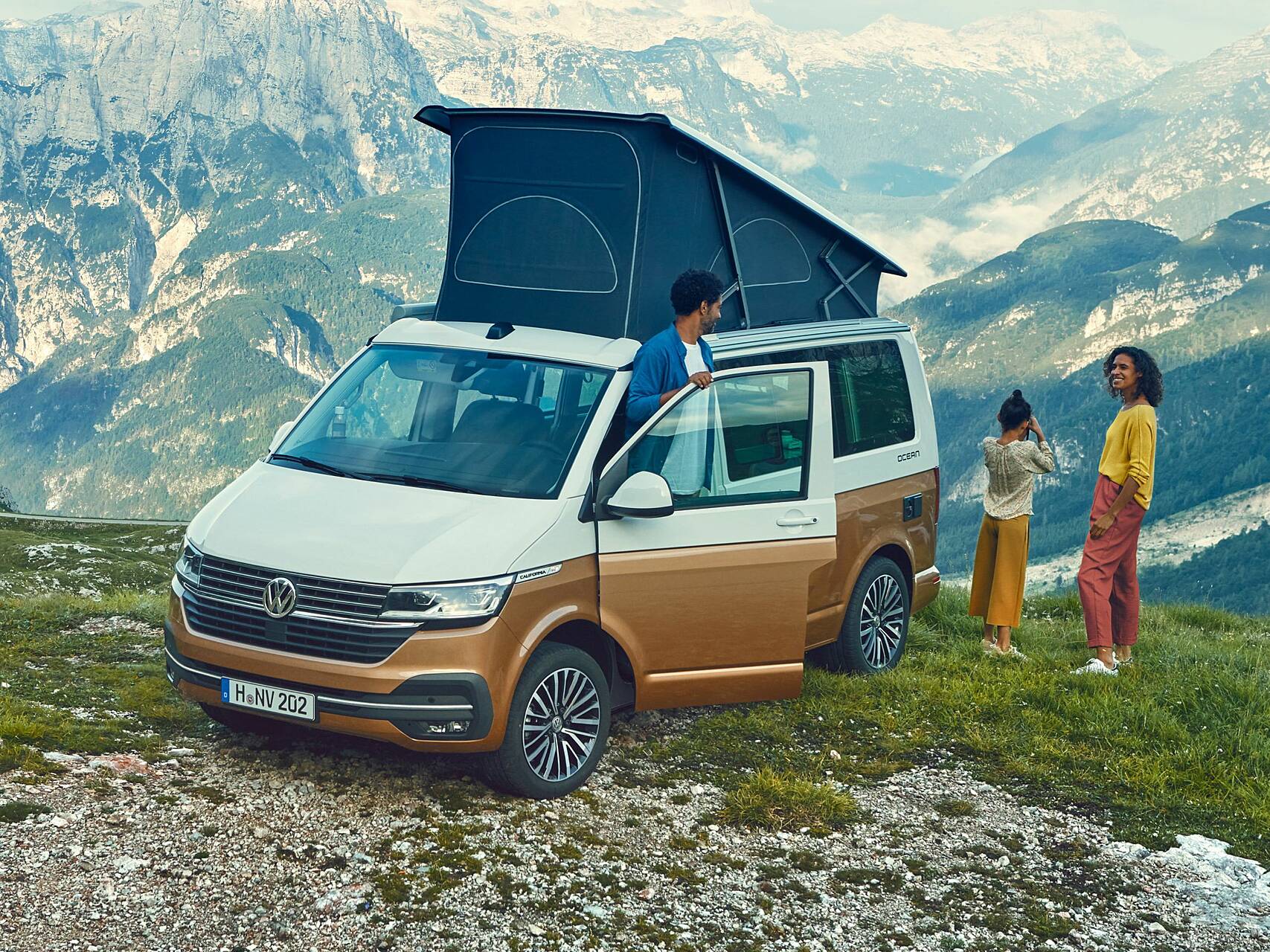 Thank you to any one that is reading this newsletter.


KLUF

I've come up with something special for you today.  Although it is only an MP3-quality stream from Spotify, I took the time to pull together a custom version of "Let it Be".  Culled primarily from "Let it Be . . . Naked", but also the "Super Deluxe" version of "Let it Be", it's my guess at what they really wanted.  Of course I'm that arrogant. 
The former was what Paul got Ringo and George to allow in 2003 - "Let it Be . . . Naked" is the release of the Glyn Johns production, with no Phil Spector add-ons.  But they also changed the order of the album, dropped a couple of songs, and correctly added "Don't Let Me Down", which was not on the original album and released previously only as a single (although it appeared eventually on "Past Masters").   
Here is the best of both worlds
.  The original, Glyn Johns production, but in original running order, with all of the tracks,
and
"Don't Let Me Down".  I am sharing the "Let It Be . . . Naked" cover art and notes, because it's closest to what I've shared.   
And is there a better Beatles song - from any era of theirs - than "Across The Universe"?