TODAY'S RAMBLINGS

I want to start by thanking Arthur and Mrs. Crup for joining us here in Santa Fe for an excellent 3 nights.  We didn't do it all, but almost.  They left mid-day Friday and headed to Taos to hang with Julia Roberts.
We had an incredible weekend, and it ended in a magical fashion.  The weather is breathtakingly perfect and the vibe everywhere is friendly and mellow.  We love this town and region, full stop.  I know many are wondering about a Santa Fe Travel Guide - I can assure you it's in progress, and it will be exhaustive (exhausting?).  But you can still keep up with
the visuals
.
Yesterday, we went
here
and
here
.  Gosh, was it gorgeous.  But just when I thought the excitement was over for the weekend, on late Sunday afternoon there was a knock upon our door, and lo and behold, this was outside: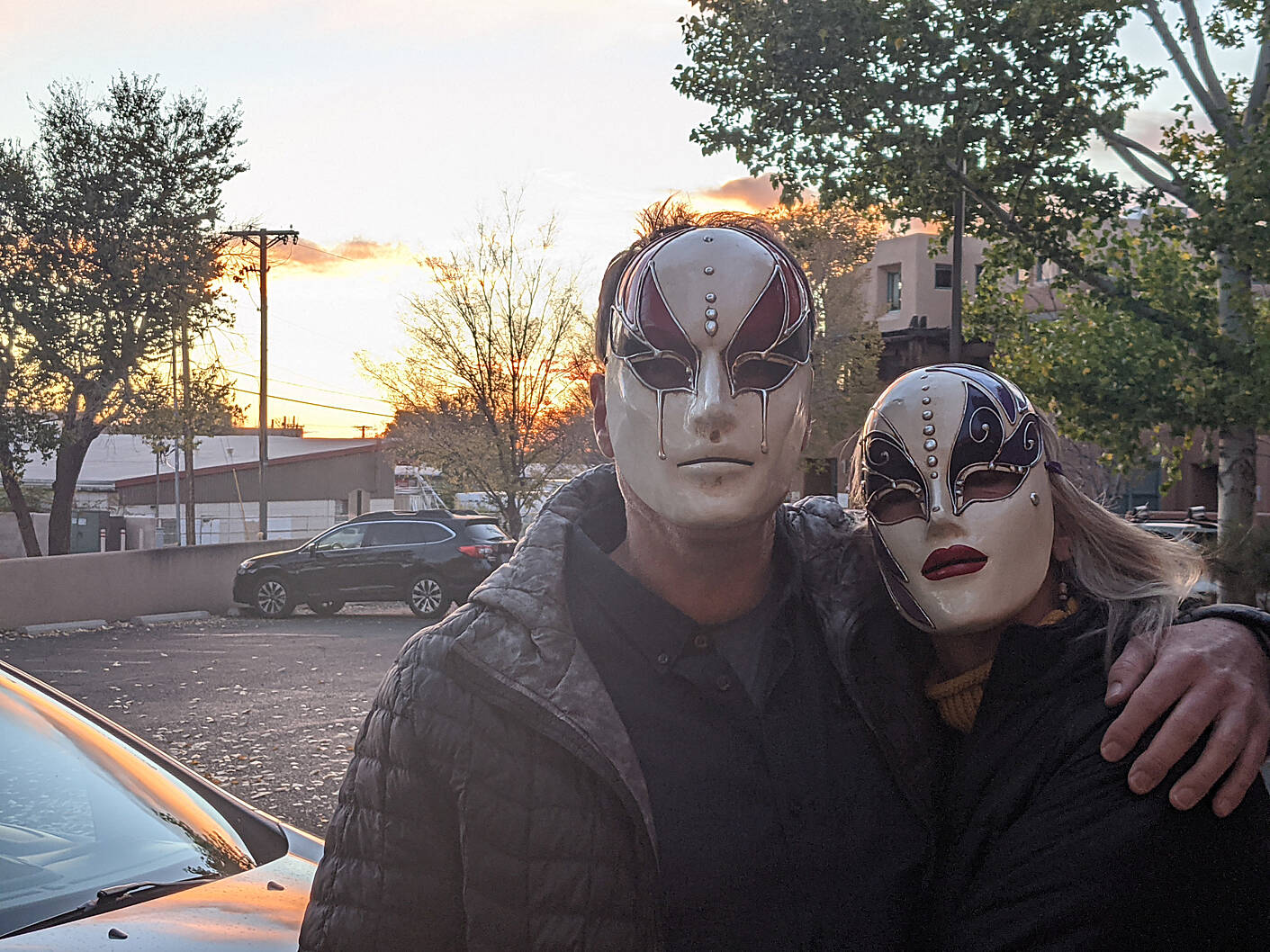 Yep, behind those masks are Elizabeth "Polly" Michaels and her handsome appendage, Primo Harvey, PhD who popped down from Boulder (via
Great Sand Dunes National Park
).  What an absolutely
Killer
surprise, and although I was sad we didn't re-enact "Eyes Wide Shut" (they even brought masks for us!), we are so grateful and happy to have these guys down here for a couple of nights!
Since it doesn't get more artsy than Croatian masks, Kubrick films, Taos and Santa Fe, I am going to let some man-made and natural art do most of the talking for me on this Monday.  Enjoy the calm.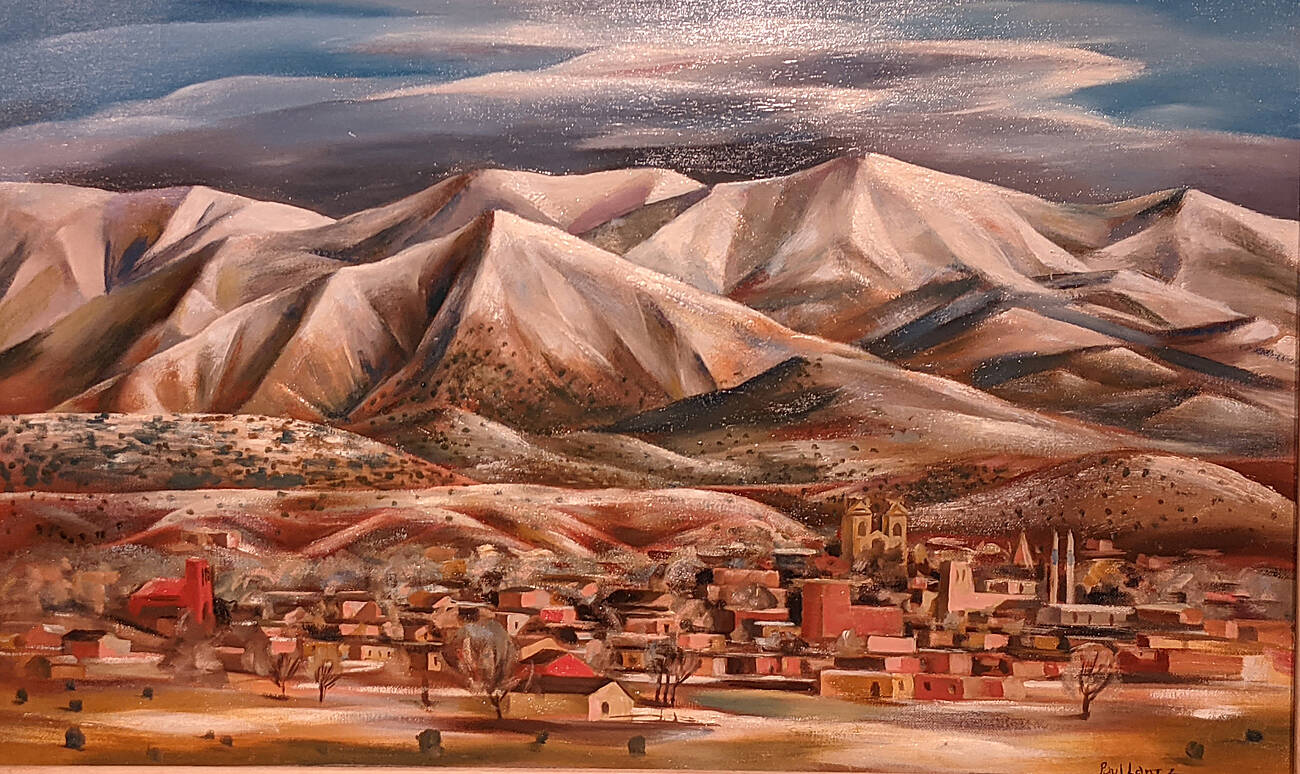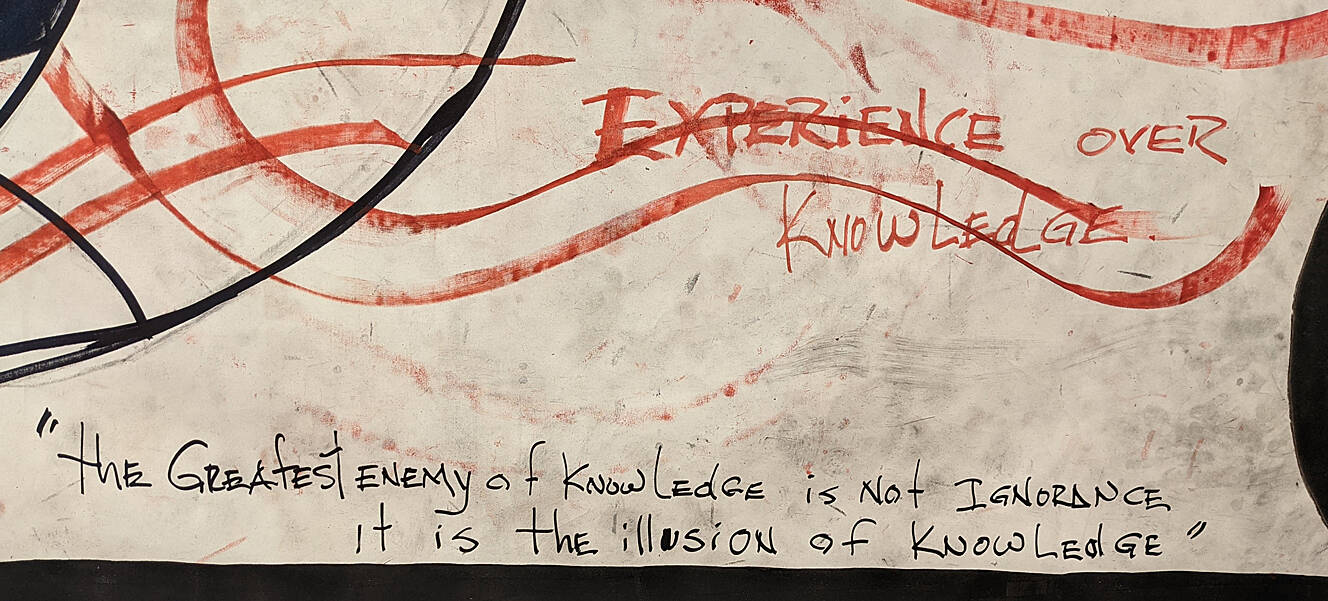 FROM THE UNWASHED MASSES

While there was not much feedback to the Hunter Deuce review of "Dune" (OK, there was none), I still want to sincerely thank Hunter and anyone that reads and responds in some fashion to this newsletter.   
Like this.  The TEECOM agitator Kevin Monza is awesome for many reasons, but one is that he, being so very, very young, keeps me connected to the modern (i.e., social media) world.  He shot this across via today's telegram:
"This has been all over Instagram.  Reminds me of your thoughts on cars and city planning."



 To coin a phrase, a picture is worth a thousand words.  Please consider this image the next time you're observing the built environment in which you live:  is it an abyss of car accommodation?

I'll close this on a fun note.  A very kind reader, and one of exceptionally high standards, Dr. Doreen Downs, signed-off on Mrs. Crup and her Portico Darwin gear:


 "Mrs. Crup displays excellent taste in her selection of shirts in the photo you enclosed. 😁"
But what about her taste in hats?  This was from our visit to the gonzo
Meow Wolf
Thursday night.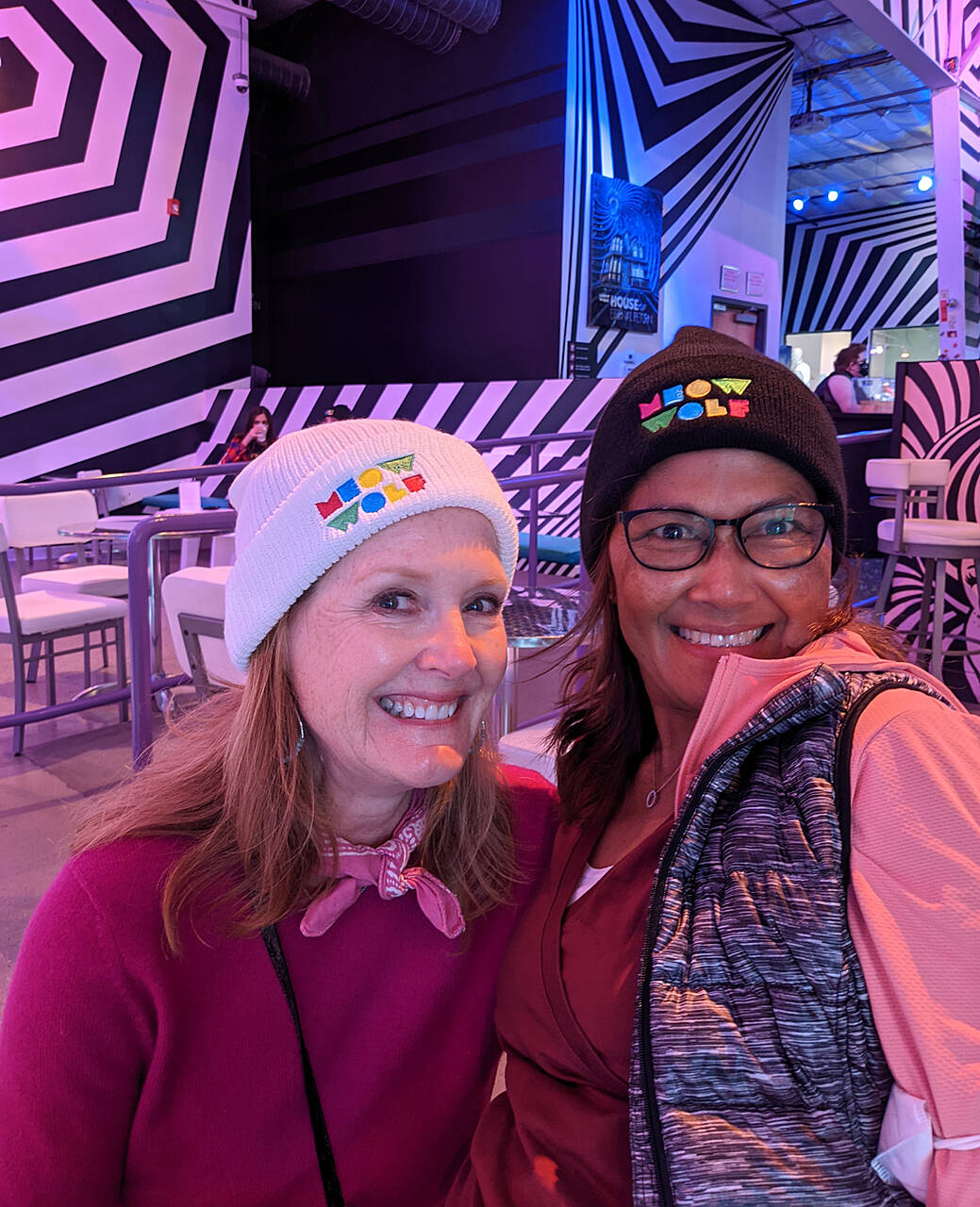 Thank you to any one that is reading this newsletter.


KLUF

How about some passe' art?  Or at least some passe' music?
First, check out this song.  If there's a tune for cruising around sunny Santa Fe and gazing at art of all kinds, it is this song, "
Morning Song
" by Zero 7.  It's a Spotify stream, so it'll be easy and I just adore the track.
Zero 7 were part of the big chill thing in the early- to mid-'00's.  By the time we went to Formentera in 2008, chill music was pretty much all I was listening to, and Zero 7 was at the center of it (along with Air and Thievery Corporation). 
To this day, their first two albums strike me as perhaps the most consistently tremendous freshman and sophomore efforts of any, and yes, I see your Cars, Aerosmith, and Led Zeppelin.  But I'm not sure if "When It Falls" and "Simple Things" don't top them all.   
No joke, and here is the first, "
When it Falls
", which includes the aforementioned "Morning Song".  Sadly, I can't share the high resolution version I stream via TIDAL, so it's all Spotify today.  I'll include "Simple Things" soon, but check it out on your own music service before then, and see if I'm not correct about their first two records.
Both albums are extraordinary for many reasons, but one is their appeal to virtually anyone that cares anything about music, young to old.  It is neither too hard or too mellow.  Try it:  put them on at your next gathering and I can almost guarantee you that someone - and it could be your Grandma Uttenbaum, or a hipster like Andy Jones - will ask "Who is this?".
Or you could just watch
this
.  Sorry for the dodgy video quality, but not for the insane and gorgeous live version of "In Time", also from "When It Falls".  Think chill can't have an analog feel?  Think again.