TODAY'S RAMBLINGS
What is it like here at the expansive and oft-sumptuous home of Dr. and Mrs. Davis Fladgate? 
I've summarized my typical day here previously, and I can assure you nothing has changed (I even re-stocked the Weissbier late Monday and my Ultimate Ears Wonderboom 2 continues to impress).  But I will now add some inside information on what it's like in this special corner of the desert southwest. 
What it is like is that you simply have never seen more snacks and sweets in your life in a home. 
Bushels of chips and gallons of dips (many homemade with local chilies).  Cases of sodas, waters, juices and energy drinks.  Bag after bag of mini candy bars (I'm talking Heath Bars AND Butterfingers).  Nuts.  Lots of nuts!  Industrial-sized boxes of Haagen-Dazs ice cream bars.  And 3 varieties of freshly baked Bundt cakes from a local baker called Nothing Bundt Cakes (!).  You see, the not-all-that-evil stepmother, Melynda Fladgate, is not one to hold back on the goodies. 
Or the necessities.  The diversity and depth of the Fladgate Keurig coffee offerings are also impressive.  Nespresso?  No, but still impressive.  But I digress.
There is not one scintilla of exaggeration above, and I even left out the parts about the lavish wine and liquor cabinets (Dr. Fladgate is partial to a gin martini at Happy Hour, but he knows a bit about wine, too - like the 2001 [!] Joseph Phelps Insignia he sprung on us the other night).  You try to not succumb, but these efforts do not always succeed. 
Only my sunrise walks are keeping things in order, but getting in 5 miles each day down here is no hardship, let me assure you.  70 and crystal clear when I shot this a couple of days ago at around 7AM.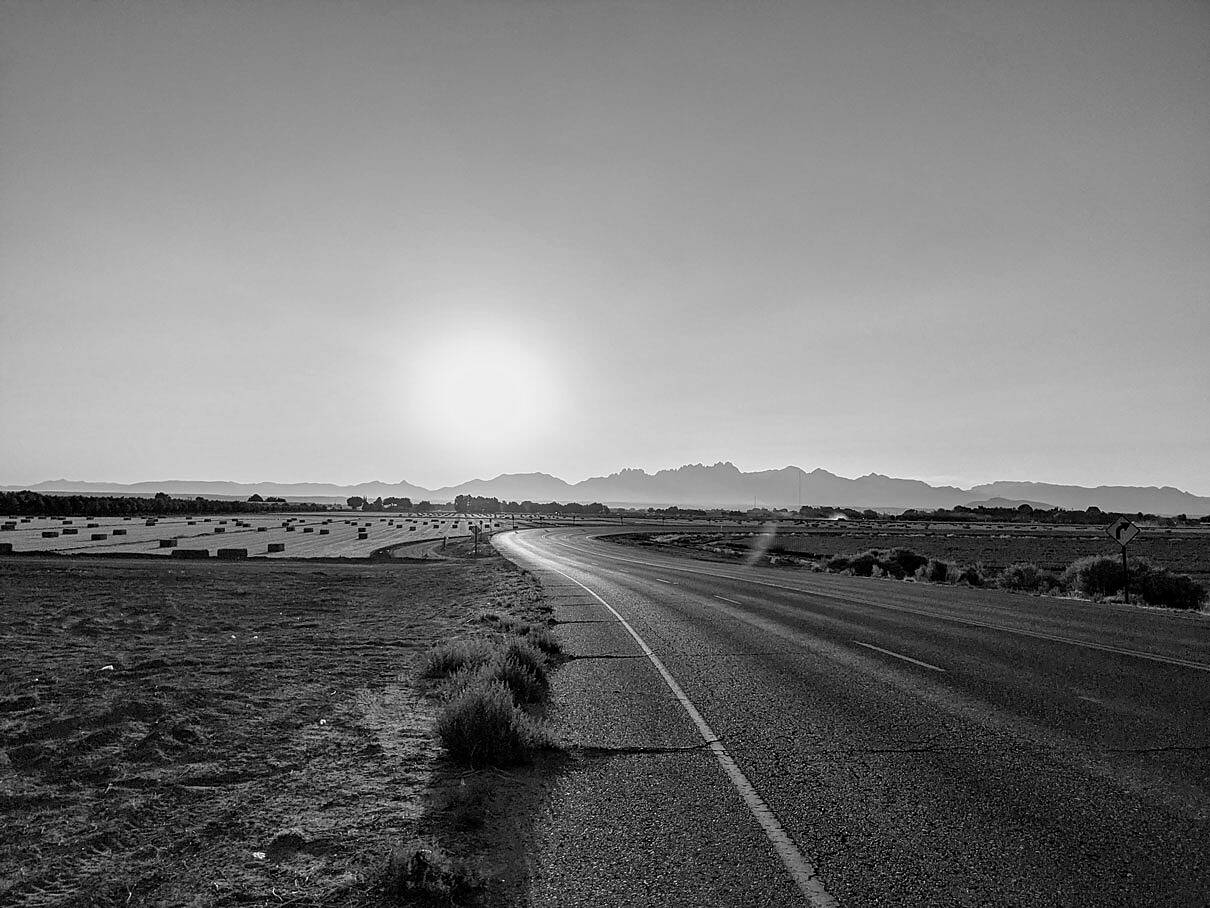 Why the laser focus on how we're snacking and desserting down here?
10 Seconds of Seriousness:  I've put together a recipe book for each of you to hopefully use and enjoy.  As some know, I rely heavily on the
Diamond Certified
NY Times Cooking
site.  I've taken 20 favorites from there and organized them for you into a nice PDF you can either view online, or print out (it will take 24 pages).  We make each of these often and really love them all. 
Portico Darwin:  The Cookbook Volume I
Most (OK, all - we're talking about me behind the stove here, gang) are super easy, but also super, super yummy.  You'll see many have our own personal cooking notes, which I encourage you to follow.  I would of course absolutely love to hear from anyone that takes the plunge and makes one or more of these.  Enjoy! 
FROM THE UNWASHED MASSES

I must lead by noting that the handsome yet aging playboy, Primo Harvey, PhD, could not have been more kind in his recent feedback regarding this blog.  I will spare you the details, but as I always say:  it means a lot and it is much appreciated.  Maybe my wife is right when she says Primo is the best?
Equally appreciated were the kudos from a couple of educational experts as well as others on my "Mentor Superstar" nomination.  But I will remind myself:  the last time you won an award, it didn't turn out so well.  Perhaps it is true that all that matters is getting nominated?
Off the Dalmatian Coast of Croatia, aboard her private crewed catamaran, the rather monied yet employed Dr. Shelly Murphy checked in to let us know they loved
a place we suggested
on
Korcula
; they're on day two of a week's sail.  The nice news (apart from being on a private sailboat on the Mediterranean for a week) is that Germany is opening up, so they'll now be able to enjoy themselves in tippy-top
Munich
for a few days after the yachting trip.  Sail on, cuz!
(For the record, it is the nervous bridegroom Alden Michaels that first did the private yacht bit in the Adriatic.  He pitched it to me as the ultimate in Diamond Certified travel, and
after a week
with our own
private crewed catamaran
sailing the Dalmatian Coast, my assessment is it was easily the best vacation of my life.  I mentioned our trip to Shelly, and off she went.  Here's
our photo album
from our own trip, in May of 2019, in case you want to know what it looks like for Shelly and her family right now.)   
Closer to home, the SF gin mill authority
Hunter Deuce
let me in on some big news, at least for people that like to drink beer in National Parks (jeez, who doesn't?).  The news is that The Presidio Bowl - a 12 laner in our beloved Presidio, and a holdover from
the Army Base days
- is finally nearing completion on their large-ish outdoor deck.  I'll spare (haha) you more info - best you come and visit yourself when it opens.  But we are talking about easily one of the nicest views in San Francisco.  So doesn't that mean the world?  And it's at
a bowling alley
a nice walk from my home?  YES, PLEASE!  Maybe
I still do indeed love SF
?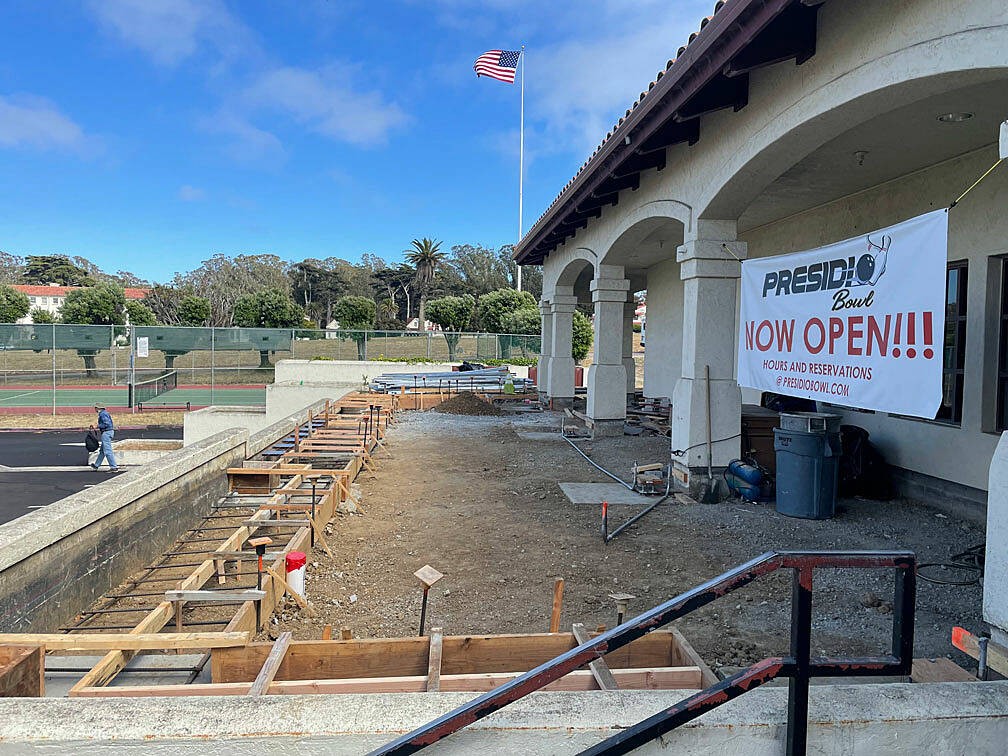 Thank you to any one that is reading this blog. 


KLUF

I honor of a man who enjoyed a good meal or seven, I give you
The King
, Elvis Presley, with "
The 50 Greatest Hits
". 
"The King" is crossed out because most who know me know that I refer to the epic Neil Young as The King.  Go ahead -
doubt me
(although I'm sure I've posted that album previously).