TODAY'S RAMBLINGS

Enough with the bad vibes in the world and let's start the week with an easy puzzle.  What's unusual about this photo?  And be specific, beyond the obvious . . . the answer is below
KLUF
.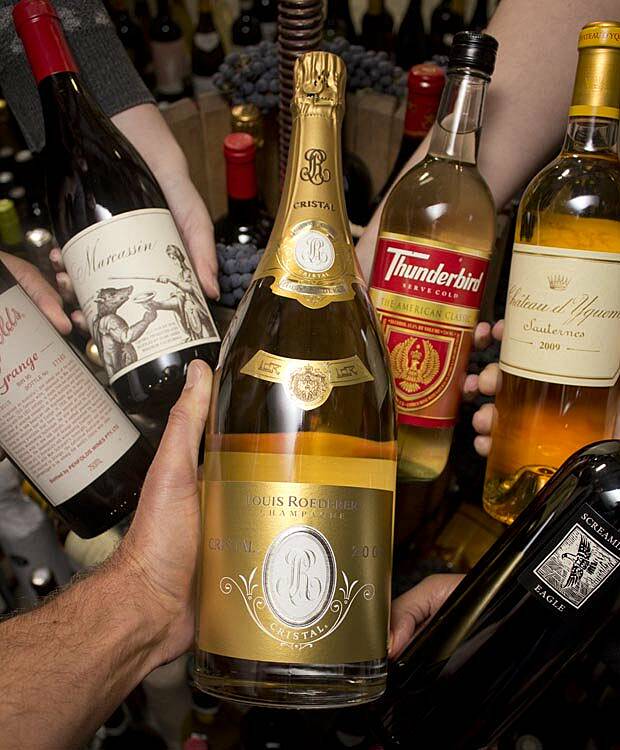 And now for something no one - and God, I mean no one - was asking for.  Here is
a slideshow of the first cars I ever owned
, right up to the car I was driving when I began dating Julie.  There's a
1976 Datsun station wagon
that's missing from the show because I have no personal photo, that slots between the Volvo and VW, but otherwise, the cars of my misspent youth are all here.  You are very, very welcome.
Of course there are Fun Facts for each one.
My first car, a 1973 Datsun 240Z, was $1,850 and bought for me by my father, a sports car enthusiast in his own right.  We had a kegger at my house in my parents' absence on Thanksgiving night 1980 soon after I got the car.  I parked it before the party on the road next to our house, and awoke the next morning to find it totaled, the victim of a hit-and-run.  My house didn't look very good, either. 
My second car, the Volvo 142 of forgotten vintage, broke down at the worst possible time.  Which would be on the way from Albany to Glens Falls, on May 15, 1981, to see Rush on the "Moving Pictures" tour.  We were so into Rush then that we all wore suits to school that day.  Somehow, we got the car running and made it to the show.  
My first new car, a thoroughly Killer 1985 VW GTI, was bought for me as a college graduation gift by my parents.  How could they afford such generosity?  My father sold his fairly famous collection of antique guns.  And yes, that's the start of a mullet kind of thing with my hair.
That VW GTI was stolen and then discovered completely stripped on a mountaintop outside of Santa Fe, NM.  I took the insurance money and wisely, so very wisely, plowed it into a 1987 Alfa Romeo Milano.  I can still hear the dealer laughing as I drove a new 1987 Italian sedan off the lot in 1988, proudly paying full sticker on a car probably worth 1/2 that or less.  It should have come with SCUBA gear, I was so underwater.  That car was also unique of any I've owned in that every single - every single - major system on the car failed at least once, and often, more than once.  But boy, was it something to drive.  I shot that photo myself in front of The Sandia Mountains in Albuquerque, on a day the car was running.

For the record, the next new car I bought was an Acura.
Sorry, as much as I tried, I can't keep it all positive, but this just came in.
To my San Francisco friends wondering what
The Economist
has to say about our fair city,
take a listen
. 
Here's the site
in case you run into problems.  Did you know that 1 in 5 city workers makes $150,000 or more a year?  That dozens make $300,000 (or more!) a year?  At least we're getting our money's worth.  Oh.

FROM THE UNWASHED MASSES

A big thank you to my friend Dr. Doreen Downs for a wonderful day out
horseback riding
on the beach at Half Moon Bay on Saturday.  It is a privilege to hang out with The Professor - I learn something every time.
I managed to get myself published, in the Pulitzer Prize-winning paper,
The Tupper Lake Free Press
.  Oh, no, wait, that's the
Wurlitzer
Prize-winning paper.  Regardless, I wrote up
a lengthy fantasy piece
, of which they published some - I don't know how much, because I haven't seen it.  
But my cousin Bulleit Bob, a Tupper Lake resident and community pillar, confirmed in his email it being published, along with some typically wise observations:
"Just read the Free Press and enjoyed your commentary.  Several good points made but not enough said about the fact that Tupper Lake is a State-subsidized community, which accounts for the bulk of residential income in the community. 
Tourism certainly brings in a substantial amount but FAR less than the State payroll.  Long Lake and Saranac Lake are totally different than Tupper Lake in their make-ups and, of course, Lake Placid is the Golden Child of Albany. 
Tupper Lakers, as a whole, have good retirements and pretty fair incomes and many are pretty happy with the status quo.  This old 'grizzled' view is, unfortunately a major hurdle in upgrading life in Tupper."

My cousin, easily one of my favorite people, knows of what he speaks - way more than I - about this region.  But I still believe ("hope" is probably more realistic) a balance can be found.

In a thoughtful response to my Jimmy Carter piece, upcoming birthday boy Arthur added this information, which I should have included among Carter's "accomplishments":


"I remember a college professor at The University of Colorado telling us Carter was a very underrated president.  
(But) one thing that AP article neglects to mention is that Carter got the US involved in Afghanistan in support of the Mujahideen.  Osama Bin Laden was a member of Mujahideen and got his training there before forming al-Qaeda.  
Probably any Cold War president would have supported the Mujahideen in order to oppose (the Soviet-backed) Communists running Afghanistan at that time, but one can still say that Carter's actions inadvertently created the monster responsible for 9/11."
Arthur is of course correct.  It's another example of why we should think much harder as a nation before always believing our presence or involvement can only help a given situation.
Thank you to any one that is reading this blog.


KLUF
H
ere, in pristine high resolution, is Rush and their mainstream breakthrough, "
Moving Pictures
".
(Fun Fact, and a testimony to my youthful ignorance:  we were so hardcore on Rush that we poo-poo'd the popularity of the album, and especially refused to enjoy "Tom Sawyer", for the same reason.  FYI Rush drummer Neil Peart said on numerous occasions that that song was the hardest for him to play to his satisfaction, i.e., perfectly.)
(Fun Fact #2, and it's hard to imagine this was all in Glens Falls, NY:  we followed up the Rush show on Friday, with
Van Halen on Sunday
, touring in support of their woefully underrated "Fair Warning" album.  Great record, but they paled live in comparison to Rush.) 
Easy Puzzle Answer:  The Thunderbird, obviously.  But, apart from the mainstream Cristal, every other bottle in the photo is . . . pretty special.