TODAY'S RAMBLINGS

My old man-ness knows no bounds.  I will prove that, yet again, today.  But there's some value-add, too, although in a decidedly niche subject.
I came across this photo - it is from early 1978, and was taken as part of the CBS Network's 50th anniversary celebration that year.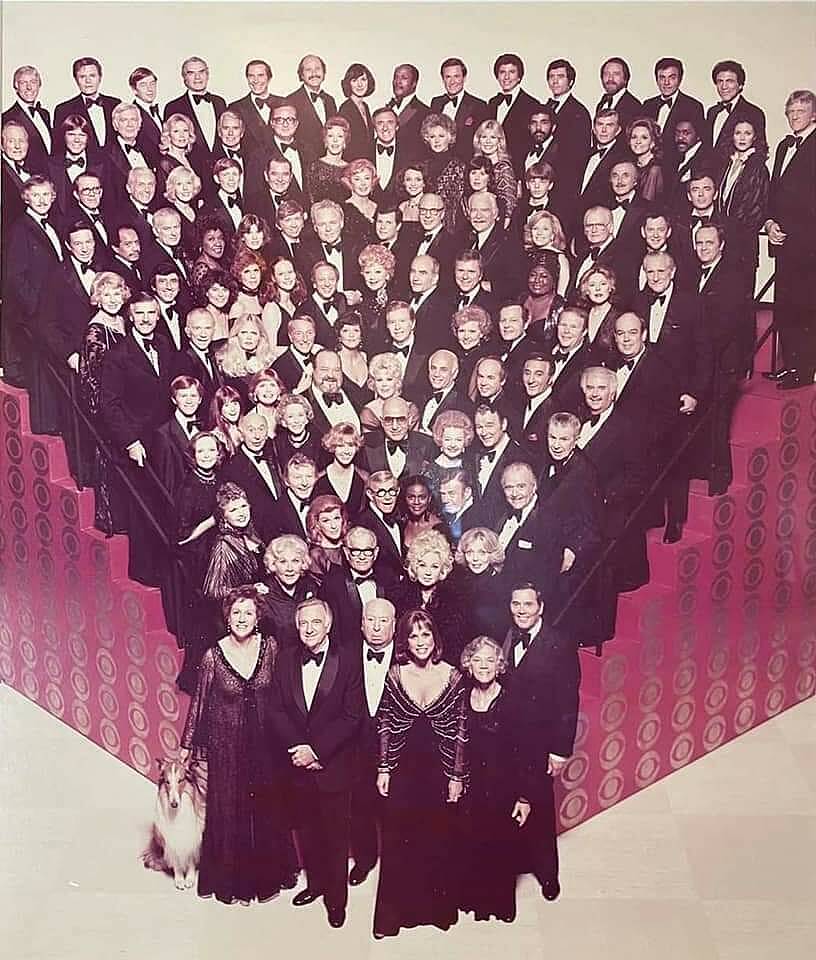 In case you have a hard time making out the faces, check out the following YouTube video.  It is the closing credits of the TV special and those of us of a certain age will be blown away by the sheer mix of people.  We're talking Eric Sevareid and Bert Convy
at the same event
, for crying out loud.  Not sure if I've ever seen a better (or more consolidated) trip down memory lane for a late Boomer/early Gen Xer.   
https://youtu.be/pAoWajULp6E

While we're on major CBS TV network stars, let's turn to two biggies - prominently featured above - and their own show.  I'm frankly shocked it has not been mentioned in these august pages before.  I am talking about the the best situation comedy ever broadcast on television, and that show is
The Dick Van Dyke Show
. 
Broadcast from 1961 - 1966, it set the standard for so many things, and its two lead actors, Dick Van Dyke and
Mary Tyler Moore, are amongst America's finest.   
Diamond Certified
?  You tell me.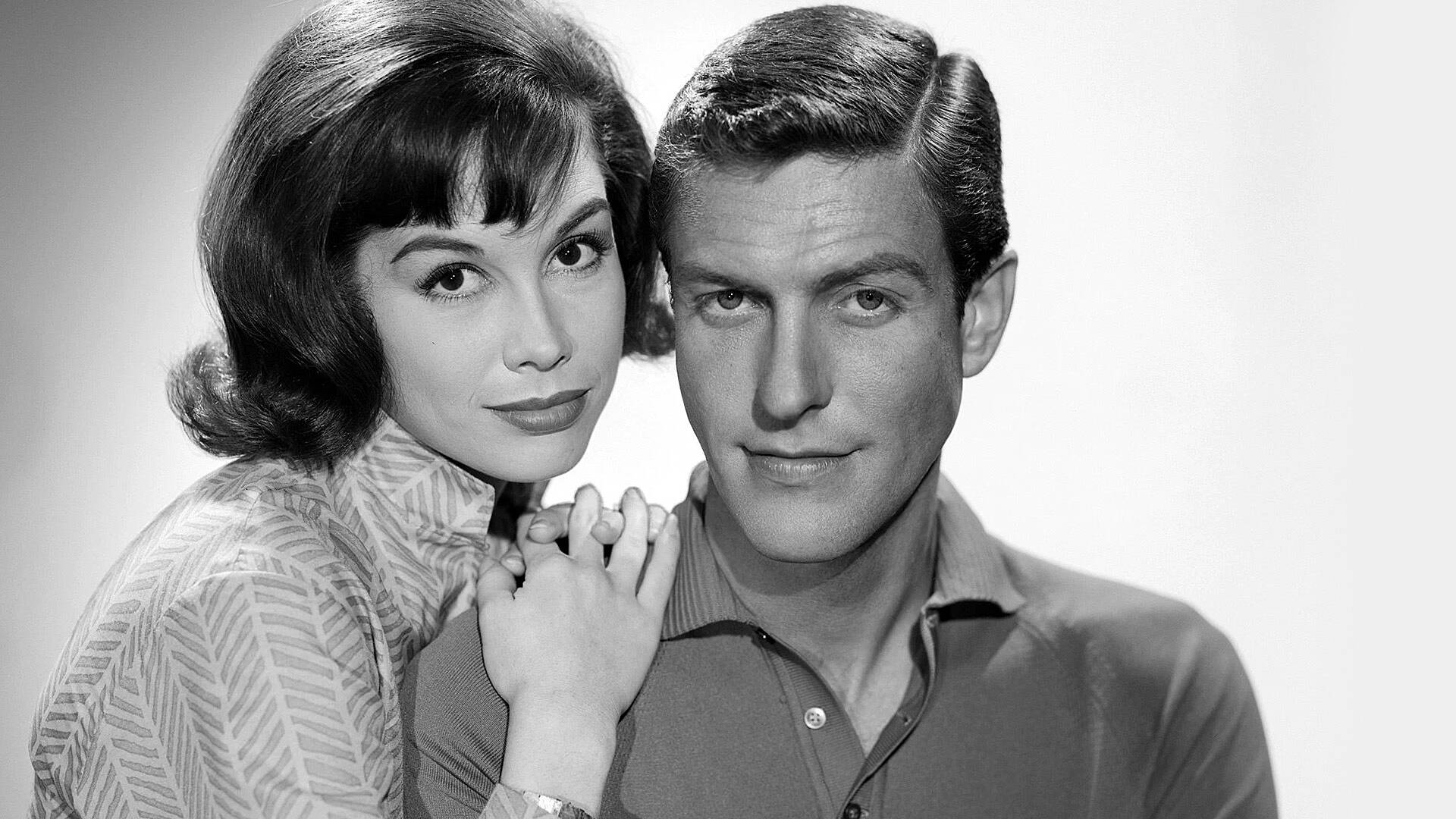 Why do I rate the show itself as my favorite?
It was urbane, intelligent and real
It was hilarious
It was topical but not sanctimonious
It was humane
It was diverse before the term existed
Its supporting cast was singular
And was Mary Tyler Moore's Laura Petrie not the single most realistic wife character in comedic television history?  Completely female (I'll say!) but also a total equal in the marriage.
I know, I know - child "actor" Larry Matthews's portrayal of Richie Petrie was Bogus, and
Seinfeld
is the modern benchmark.  And there was
I Love Lucy
before all of it; despite my affection for all things
Dick Van Dyke Show
, I doubt there will be a Oscar-nominated film about it any time soon, as there is for the historic Arnaz and Ball vehicle.  (But Nicole Kidman as Lucille Ball?  No.)
As a public service, I have listed my all-time favorite episodes of
The Dick Van Dyke Show
.  The link is to the episode's season at Amazon Prime, and those interested can hopefully take it from there.   
You don't get to crack on me for this blog today unless you watch at least a couple of these, and make an honest attempt at a thoughtful slam. 
(And a long list, even for me?  Yes, but deny the show's greatness at your own risk.)
Season 1
2.  My Blonde Haired Brunette
4.  Washington vs. The Bunny
15.  Where Did I Come From?
16.  The Curious Thing About Women
23.  The Twizzle
24.  One Angry Man
Season 2
32.  The Two Faces of Rob
35.  Hustling the Hustler
36.  My Husband is Not a Drunk 
37.  What's in a Middle Name?
39.  The Night the Roof Fell In
44.  Somebody Has to Play Cleopatra
47.  Will You Two Be My Wife?
50.  It May Look Like a Walnut
52.  Don't Trip Over The Mountain
56.  I'm No Henry Walden
60.  A Surprise is a Surprise is a Surprise 
Season 3
63.  That's My Boy?
64.  The Masterpiece
69.  Who and Where Was Antonio Stradivarius?
71.  Big Max Calvada
72.  The Ballad of Betty Lou
76.  The Third One From the Left
77.  My Husband is The Best One
79.  The Life and Love of Joe Coogan
83/84.  "The Pen . . ." & "My Part-Time Wife"
86.  How to Spank a Star
88.  Scratch My Car and Die
90.  October Eve
93.  I'd Rather Be Bald Than Have No Head at All
Season 4
95.  My Mother Can Beat Up My Father
96.  The Ghost of A. Shantz
99.  The Man From Emperor
101.  4 1/2
103.  Three Letters from One WIfe
104.  Pink Pills and Purple Parents
107.  My Two Show-Offs and Me
109.  Brother, Can You Spare $2,500
110.  The Impractical Joke
114.  The Redcoats are Coming
115.  The Case of The Pillow
116.  Young Man with a Shoehorn
118.  Bupkis
121.  Never Bath on a Saturday
123.  Baby Fat
125.  Br-room, Br-room
126.  There's No Sale Like Wholesale
Season 5
127.  Coast to Coast Bigmouth
129.  Uhny Uftz
133.  The Great Petrie Fortune
134.  Odd But True
136.  Go Tell The Birds and The Bees
140.  Fifty-Two, Forty-Five, or Work
142/143.  I Do Not Choose to Run/The Making of a Councilman
144.  The Curse of The Petrie People
145.  The Bottom of Mel Cooley's Heart
146.  Remember The Alimony
147.  Dear Sally Rogers
150.  Talk to The Snail
153.  The Man From My Uncle
154.  You Oughta Be in Pictures
Whew!  Quite a list, but then again, it's quite a show.  Do I suffer from OCD?  Yes, certainly.  But before anyone calls for me to be restrained, do know I grew up watching the show, it became my favorite, and yes, I know every episode by heart.  Truth be told, knocking this list out was easy and fun. 
So sue me, and I'll have the last laugh if I can ever find a
Dick Van Dyke Show
-focused trivia night at a bar.  I've looked, believe me!
---
To those wondering, Monday's
theft of a column
was from one of my intellectual heroes, Thomas Friedman.  His essay appeared in the 2/1 edition of
The New York Times
.

FROM THE UNWASHED MASSES

Thank you to any one that is reading this newsletter.


KLUF

Let's stick with the CBS theme, but shift to Columbia Records, a CBS subsidiary until 1991 when it was sold to Sony.  Is there an artist that shouts "Columbia Records" quite like Miles Davis?  Here, on one of a string of Diamond Certified records that included "Kind of Blue" and "Sketches of Spain", is the appropriately named "
Miles Ahead
".  It's in mono (as it was originally recorded), and in stunning high-resolution, to boot.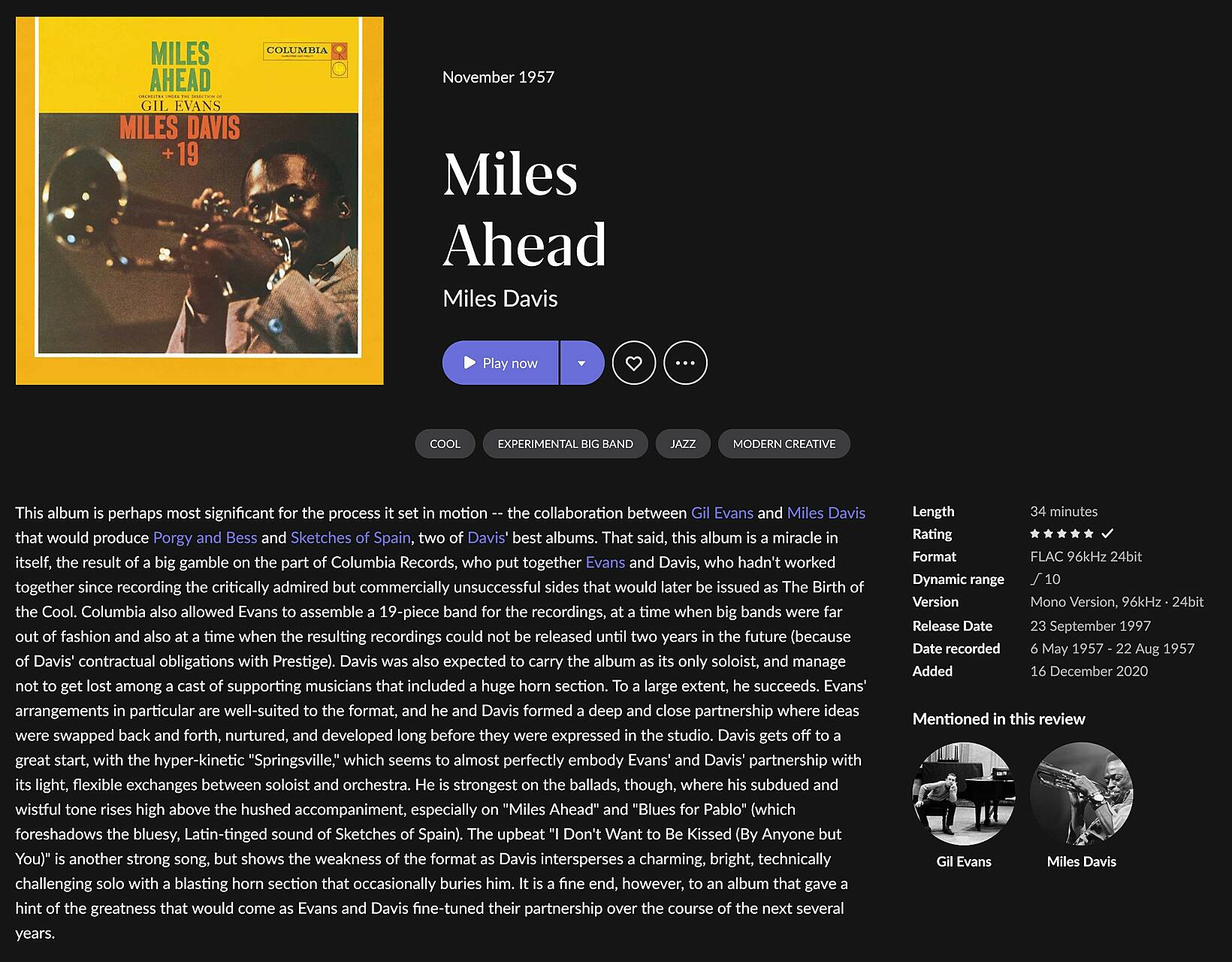 Some of you have heard this story before - shocker.  The fact is, I tell it often, as it's one of my favorites. 
Julie and I were spending a weekend in Paris in the summer of 1998, during our time living in London.  We were dining (I believe in St. Germaine, but I don't remember precisely) and we started chatting up an older American couple sitting next to us.  It turns out the husband worked for Columbia Records in the 1950's and 1960's.  His claim to fame:  he personally signed Miles Davis to Columbia in 1955.  I gagged on my Sauternes and almost spit out my foie gras.  When I recovered, he kindly shared his true story and confirmed my belief then, as now, that Miles Davis is the finest musician the United States has produced.
(But Miles Davis may be the only major CBS star of 1978
not
in that photo above?)