TODAY'S RAMBLINGS


Homeless?  Everywhere.  Car window smash-and-grabs?  Naturally.  Open-air drug markets?  Of course.  Yes, my beloved SF has it all.  And, it's really expensive!
In all seriousness, despite its flaws - and those are only some of them - SF is amongst the best cities in the world.  And when you take into account its proximity to some of the most spectacular wilderness anywhere, I say it is, in fact, the best. 
And that's the subject of today's post, or more accurately, how SF just got even better. 
You see, over the weekend, the already beyond-belief Presidio opened the long-awaited Tunnel Tops, A.K.A. a new 14 acre park that good and truly buries the southern part of the access road to The Golden Gate Bridge.  This is in addition to the already-opened but also brand-new Battery Bluffs section, which covers the northern part.
In sum: 
Diamond Certified
, and in this case, befitting one of the most scenic spots on Earth.  Unable to wait any longer, I did a sunrise inspection Saturday morning, and I was knocked out.  It is huge and there are nearly endless trick spots for picnics and parties.  I love the giant playground, which has the added benefit of shepherding the little ones into a designated area, i.e., not near me.  All overlooking Crissy Field and The Golden Gate and its Bridge (invisible in Saturday morning's fog).
We followed that up with a rager on Sunday as only we can do.  Many of the usual suspects attended:


Arthur
Ol' Purple Label and hubby K. Helmsley Garfinkel, along with the dog-like toy Silly
Hunter and Fi Deuce (thanks to Hunter for suggesting the whole thing)
Gunther and Antoinette Strobel
Professor Howard Blum Esq. (who gets extra credit for hosting me Saturday for baseball - remember that, Howard?)

We spent hours basking in the perfect SF combo of sun and fog, although some "basked" a bit more than others.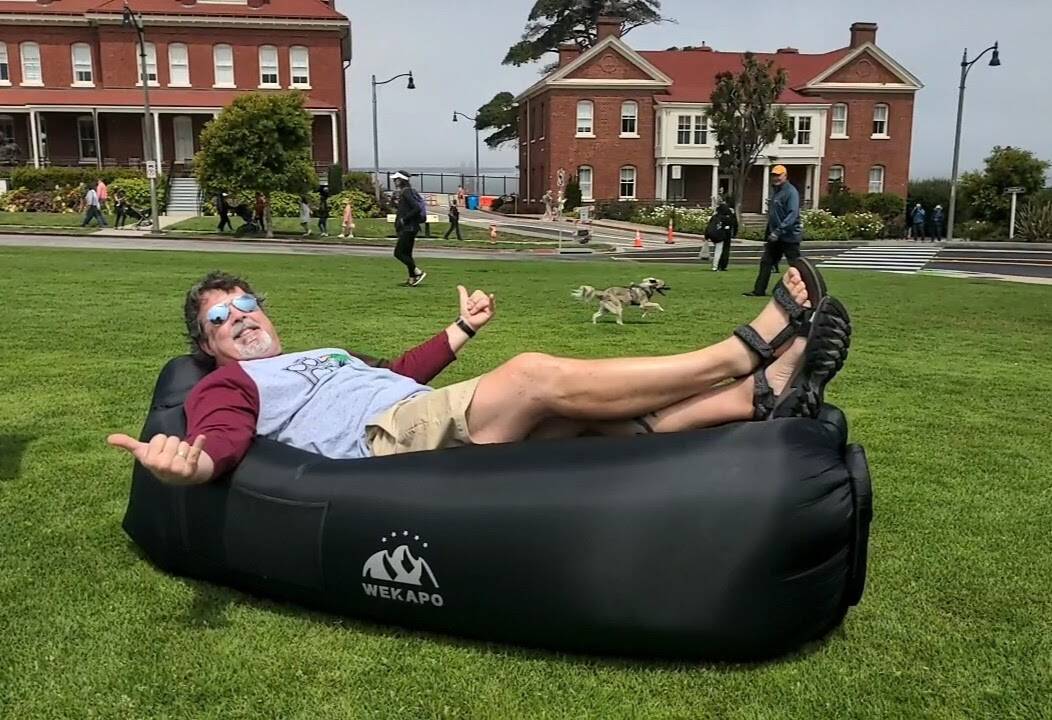 Want more than just our sodden exploits at the new park?  Our local paper,
The San Francisco Chronicle
, had some great coverage.   
Here is the main review by their architecture critic, John King - it is a link to a PDF which I created of the article.
Tunnel Tops and Battery Bluff Review 

The
Chronicle
has a nasty paywall, but perhaps you'll get lucky and be able to open these - both are wonderful articles from
The Chronicle
.  I can't PDF them because of their animations.
First,
a timeline
of the entire project, from The Presidio's start in 1776 to Saturday's opening.
And here is an
excellent graphical guide
for the Tunnel Tops.
For those of you that live out of town:  sorry.  Come visit - because SF is not unlike a work of art . . .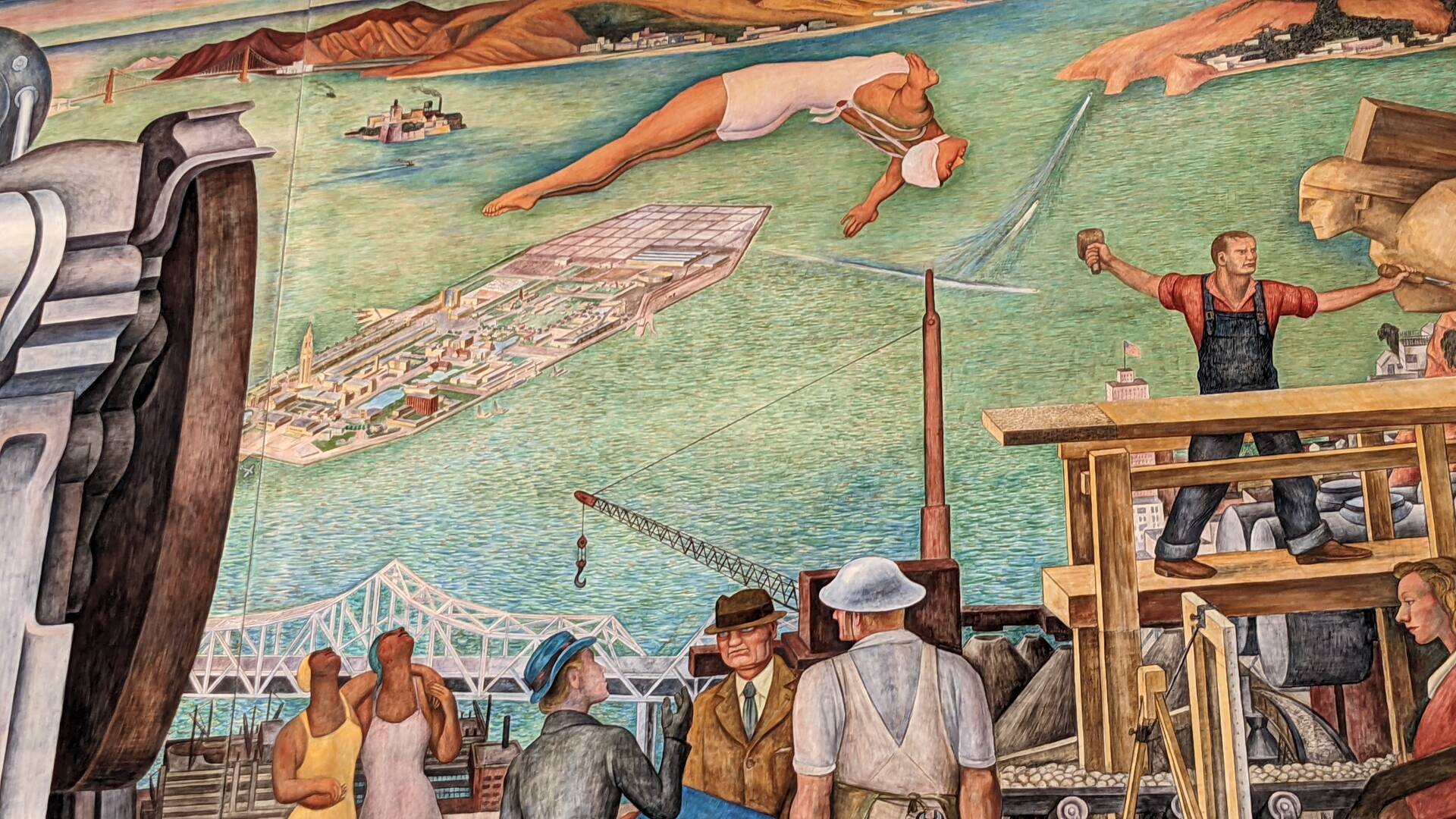 FROM THE UNWASHED MASSES

Imagine being in a theater of war, and having
these things
come at you?
Thank you to any one that is reading this newsletter.


KLUF

"Gettin' Betta"? 
Damned straight, SF is!  Here, on one of the best live albums of them all, is the Pat Travers Band and their creatively titled "
Live!  Go For What You Know
".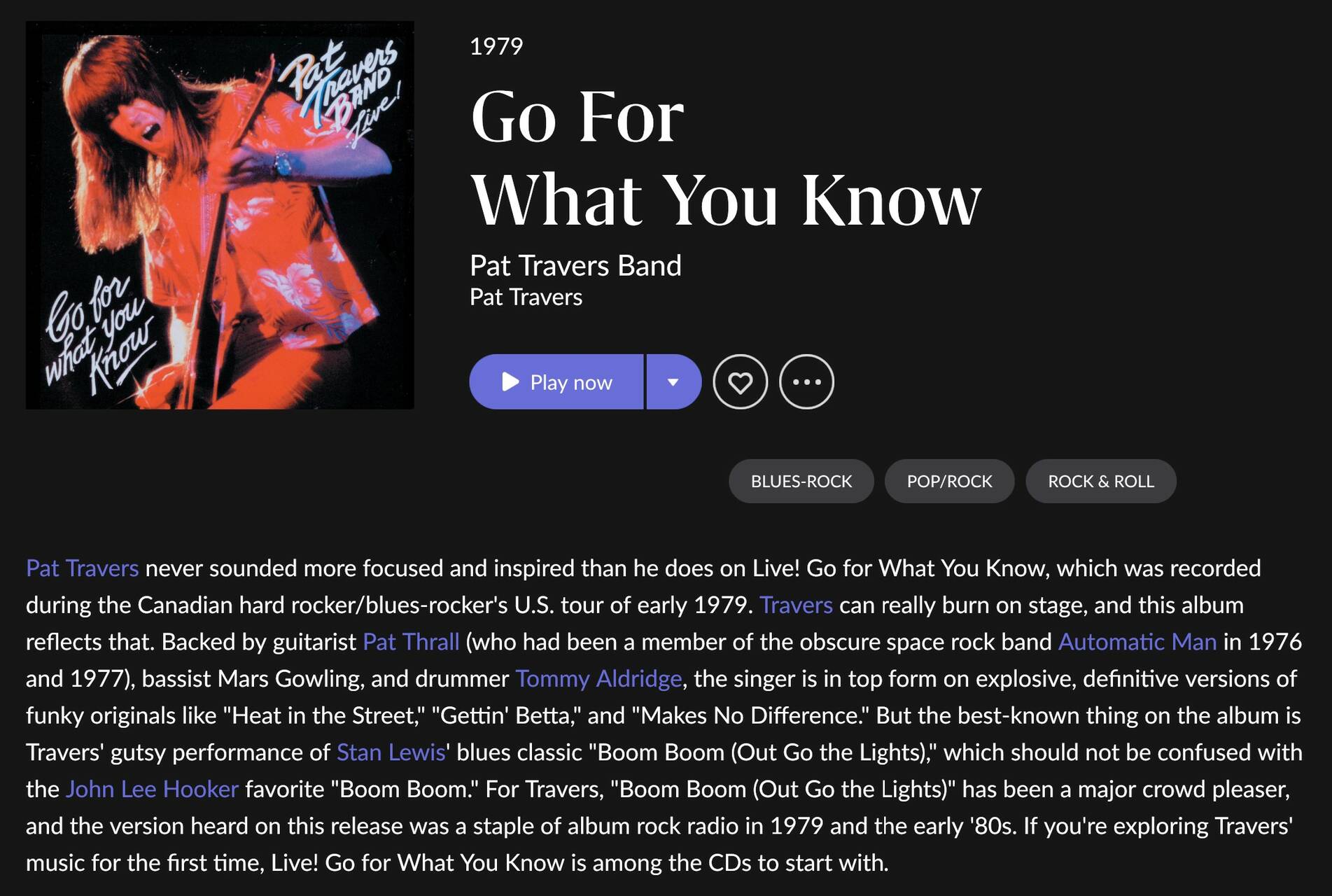 Fun fact:  I saw the Pat Travers Band at The Proctors Theater in Schenectady in 1980 . . .