TODAY'S RAMBLINGS

Happy Friday. 
Re:  the mid-term elections.  My major reduction in news intake and social media means I have little to say that hasn't likely already been said by the pundits I'm no longer reading.  You're so very welcome. 
I will make one comment (shocker) though.  Remember that most anything Trump touches,
he ruins
.  Maybe - just maybe - this magic touch
is starting to work
on the worst of his reality-denying Republican sycophants?
But to show I have not gone all AOC on you, here is another chapter on SF, and it again has plenty of criticism of this bastion of deep, deep blue progressivism.  You likely know the following already:
Julie and I have lived in The Marina District in San Francisco for over 30 years 
I love SF
I hate SF

Today I'll highlight the last two, but sadly, it's mostly just the last one.

But first, let's stay positive.  I do love SF, and still believe - even now - that overall, it is the best city of any.  In my experience, there just aren't many/any cities with the access to the true wilderness that we have here, combined with world-class everything else, in just 7 square miles.  Oh, and with great weather.  

I took these just a few days ago and this is literally down the street from our apartment.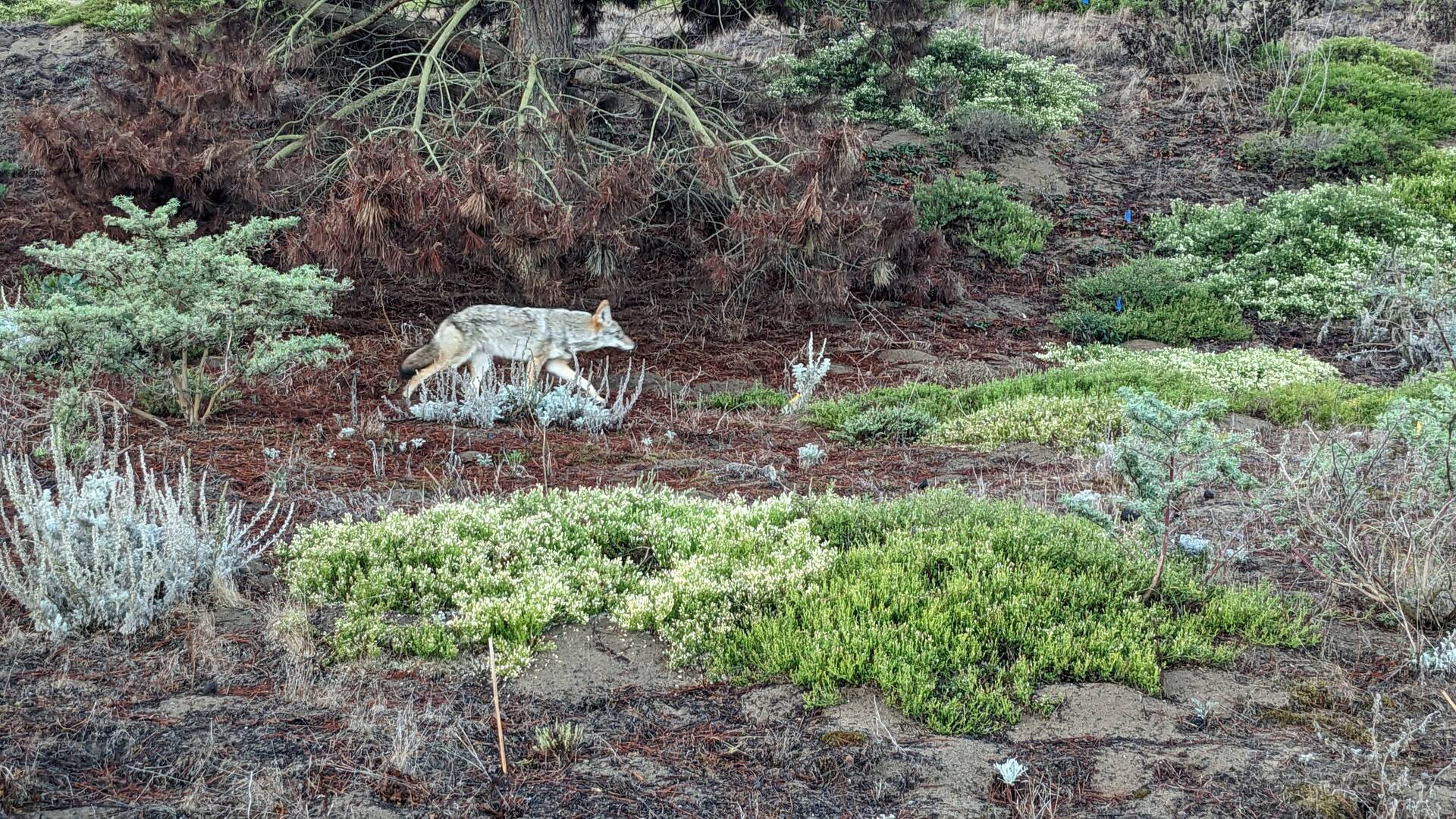 Fun Fact:  Chicago, not SF, has the most urban coyotes in the USA.  But I still see them often and love it each time.  While I did not take it, I'm including this photo because it's what they look like up close and because this picture was taken in Bernal Heights, another neighborhood here in SF. 
There's a good pup!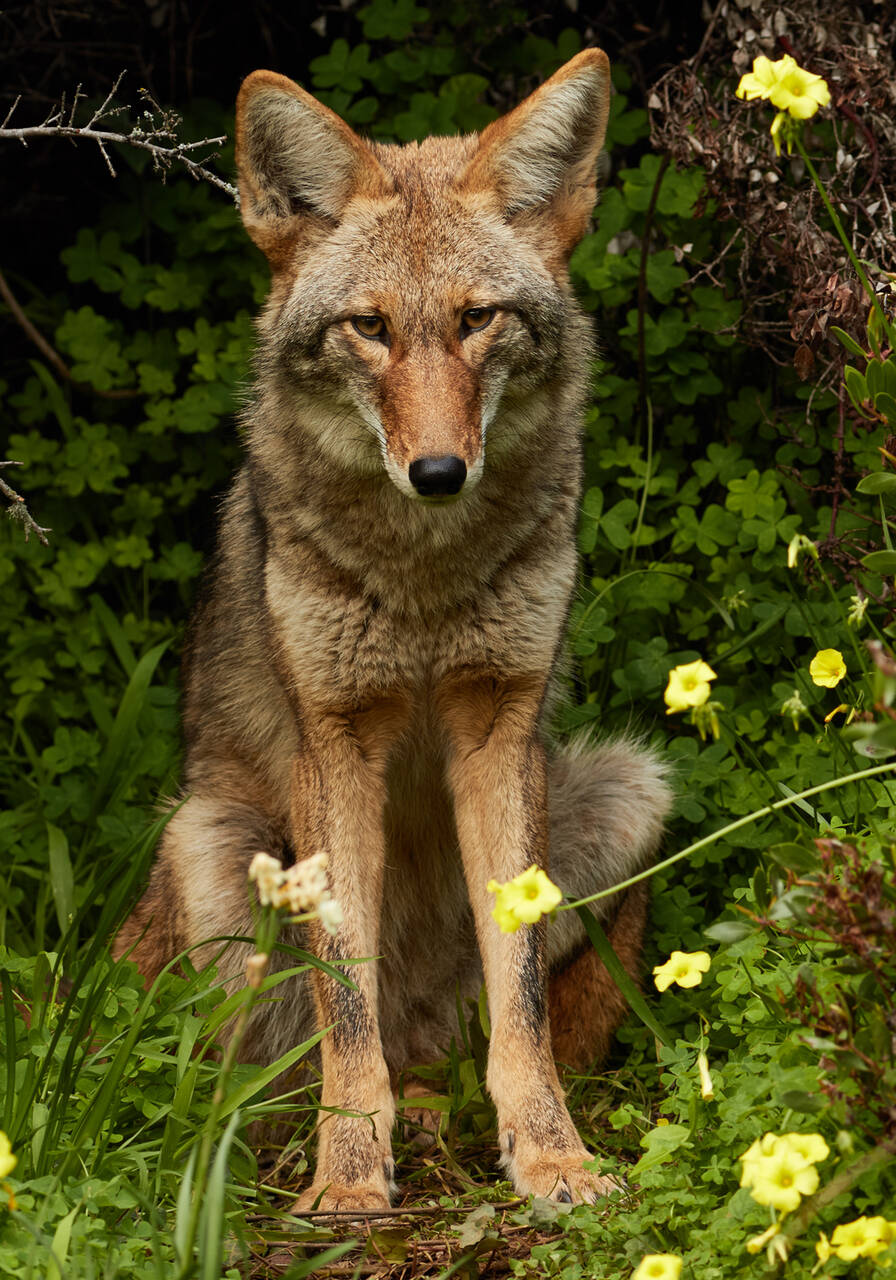 So, it stands to reason that no less than the editors of
National Geographic
magazine chose my beloved SF as one of the world's top destinations for 2023: 
5 trips to inspire the whole family in 2023
Yep, it's almost like it's perfect here.  Well, as long as you don't have to use a restroom. 
To me, what follows captures in its entirety the complete and total madness of SF's dysfunction.  Because the same swampy progressive and bureaucratic malaise explains our gonzo homeless problem, the shitty condition of our city's streets, and our charming open air drug and stolen merch dealing.  And why a city as visited (and incredibly wealthy) as SF has so few public toilets.
As you likely have heard (it made the news internationally - as it should have), an SF neighborhood, Noe Valley, wanted to add a public restroom to its main square.  The community sought a
150 square foot
all-gender and accessible single room structure, with one toilet and one sink.  It's essentially a nice shed with a bit of plumbing and two plumbing fixtures.  Everything's been approved and the funding's in place.  This is a go. 
The estimated cost from the City and County of San Francisco to build this single stall bathroom? 
$1.7 million

And when would this single stall bathroom be complete and ready for use?
2025

Remember, this bathroom project was greenlit, funded, and ready to go. 
The site itself is empty and already plumbed
.  One bathroom.  One point seven million dollars.  Ready in twenty twenty five.
You don't really need to know much else, other than the good news that this insanity was halted, once exposed by our local paper,
The San Francisco Chronicle
.  I've PDF'd
the relevant articles
for you - it's quite a read if you're into studying stupefyingly corrupt and ineffective governments.
Since brought to light, companies expert on the matter have indicated that other cities have installed 6 or 7 similar bathrooms for the projected cost of our one.  One modular bathroom builder has even offered to simply give the city a unit for Noe Valley at no cost - on the condition
the city cut the fucking bureaucratic bullshit
and lets them break ground - now.  With the city's go-ahead, the company said it would take a month or two for the bathroom to be ready, and that the work can be done by local, union workers.
It will not happen.  I believe we've devolved to a point where we're literally incapable of installing a modular bathroom in SF.   That's probably all to the good, however, because: 
What if an unsheltered member of the Latinx vegan LGBTQIA+ community didn't have input on the bathroom's design?
Next, let me tell you about
SF's new $20,000 garbage cans
. . .
(Fun Fact:  I'm compiling all of my SF rants - and raves - into one handy collection.  So there's something to which to look forward.)
FROM THE UNWASHED MASSES
As if this blog wasn't long enough already, I now give you the (extraordinarily detailed) accounts of the record buying histories of two avid readers. 
My own
clearly struck a nostalgic chord with both of them!
From his luxurious lair in Tiburon, first there's André Aurich.
Great story about your first 3 albums (we did not have to call them vinyl then).  I did love the Partridge Family TV show (Susan Dey was hot!), so I would not be surprised if I also had a Partridge Family album in my early life (the Monkees were another favorite due to their TV show).

I am not sure of all 3 of my first albums, but I do remember my first album.  My first album was in 1970 as a bar mitzvah gift.  I do not remember who the gift was from, but it must have been a really cool relative who gave me the triple live album of Woodstock (released just a month before my bar mitzvah).  I loved that album (one of the easiest thank you notes to write), and played it often (especially Side 2 and Country Joe and the "I-Feel-Like-I'm-Fixin'-to-Die Rag").

Next on my list might be The Who's Tommy.  In 8th grade, we had a very hip (at least she seemed hip to this 14 year old), just out of college, music teacher, and we spent a week studying the rock opera and analyzing its lyrics.

For another project, the same music teacher had the class broken up in small groups, and we had to act out a song while playing the music.  Our group picked Maxwell's Silver Hammer to act out - so Abbey Road might have been the third album I owned. 

Now that I write this, I realize this music teacher (whose name I can not recall at the moment) had a big influence on my interest in music (even if I can't sing or keep the beat), so I have to thank her and the good schools that thought it was important to provide arts education to everyone (one more reason I voted for Prop. 28 to provide more funding for Arts Education).

Thank you for your enjoyable and informative blogs.

Woodstock?  What the fuck kind of bar mitzvah was this?  Seriously:  very impressive list, but my favorite part was at the end.

And then, in a complete and total shocker, Hunter Deuce had something to add.  Let's just say he covers a lot of territory.


Paul Westerberg was being interviewed once in a bar before a set by The Replacements, and during the interview he got up and went to the jukebox and made some selections.  The writer was taken aback as Cher's "Gypsies, Tramps, and Thieves" came on and was followed by The Jackson 5 and Edison Lighthouse.  When pressed on this, Westerberg sneered and told the writer not to be such an "art rock snob".  I think he kind of did it for the reaction, but I think he genuinely loves those 60's AM radio hits.  Kind of makes sense when you think about all those poppy hooks in his songs.

My first three albums?  Wow, the first one I remembered was a compilation album of 50's "rock and roll" hits my parents got me for Christmas one year because I wanted a "rock album".  Featuring tracks like Joey Dee & The Starlighters "Peppermint Twist", The Coasters "Charlie Brown", & The Dovells "Bristol Stomp" it wasn't exactly what I had in mind and would be the first of many, many disconnections between myself and my parents when it came to pop culture.  Those adults considering having children late in life the way my parents did may want to think about this.

The second one I remember was a friend giving me a copy of The Rolling Stones "Tattoo You" for my 11th birthday.  THAT was more like it, and I was hooked on the Stones immediately.  I still love that album, actually.

The earliest one I remember buying in a store (I'm betting it was a Sam Goody) as a 12-year-old was this gem:  One of K-Tel's compilation albums Radio Active - they were creating playlists decades before the iPod!  I mean, look at this track list:  Genesis AND Rick James?  Moody Blues AND The Commodores?  How do you pass this up?

The next 4 years would be spent riding my 10-speed down into Jersey to an indie record store called King Arthur's Records & Tapes to buy an album.  Ever try to ride a 10-speed while holding a bag with 2 or 3 vinyl records?  Awkward doesn't begin to describe it.  Damn kids today have no idea what we went through.
"Those adults considering having children late in life the way my parents did may want to think about this."
Hunter is now conducting
counseling programs
for older parents from
The Final Final
?  Please reserve slots for Steven Simon, Andy Jones, and Günther Strobel if so.  Maybe Messrs. Browne and Blum can assist?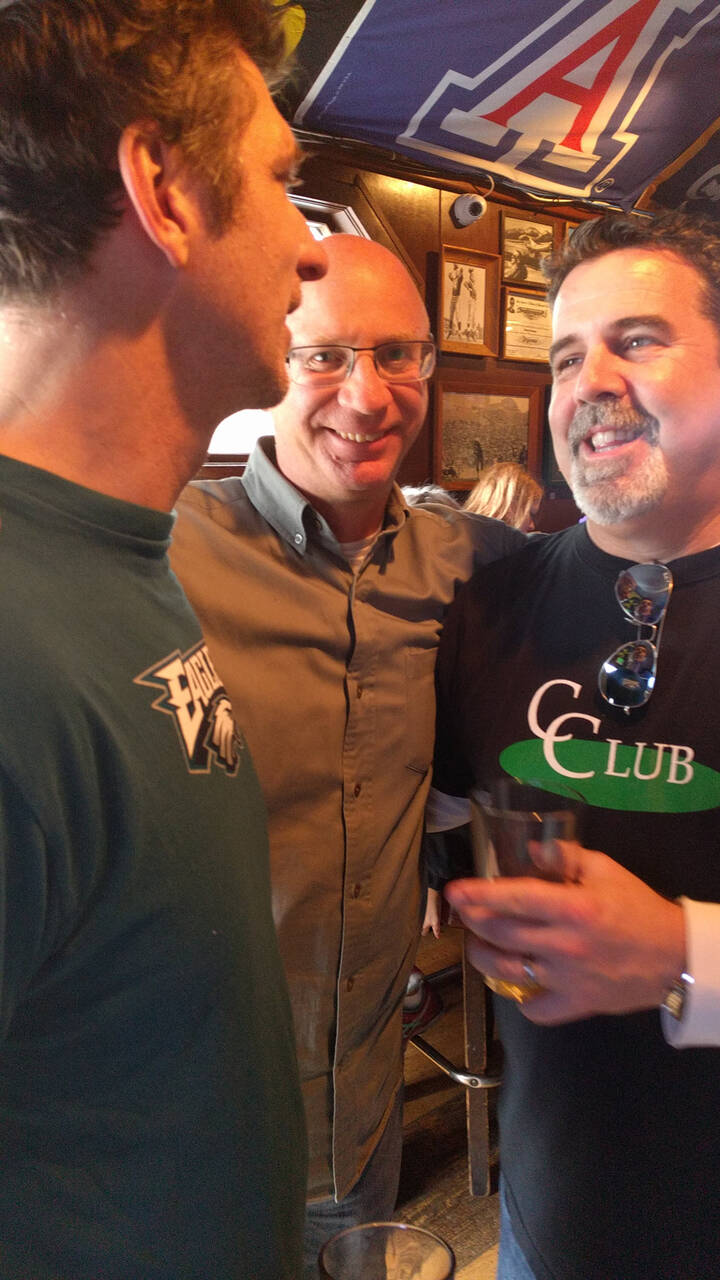 And the image of a pubescent Hunter Deuce riding his bike and clinging to his new records literally brought tears to my eyes.  But I was also chopping onions at the time.
Thank you to any one that is reading this newsletter.


KLUF
I've written quite a bit about SF and thus have played a lot of SF-oriented music here on
KLUF
.  Let's tick every box with SF's own Metallica and its Symphony - here is the original
S&M
.