TODAY'S RAMBLINGS
< 1 Minute Read

Wouldn't it be nice for a hump day to just have some information, vs. my opinions, however enlightened?
Here is a fun graphic I worked up, documenting and contrasting the sizes of the playing surfaces for most major sports.   This is to scale, so it reflects the proportionate sizes of each.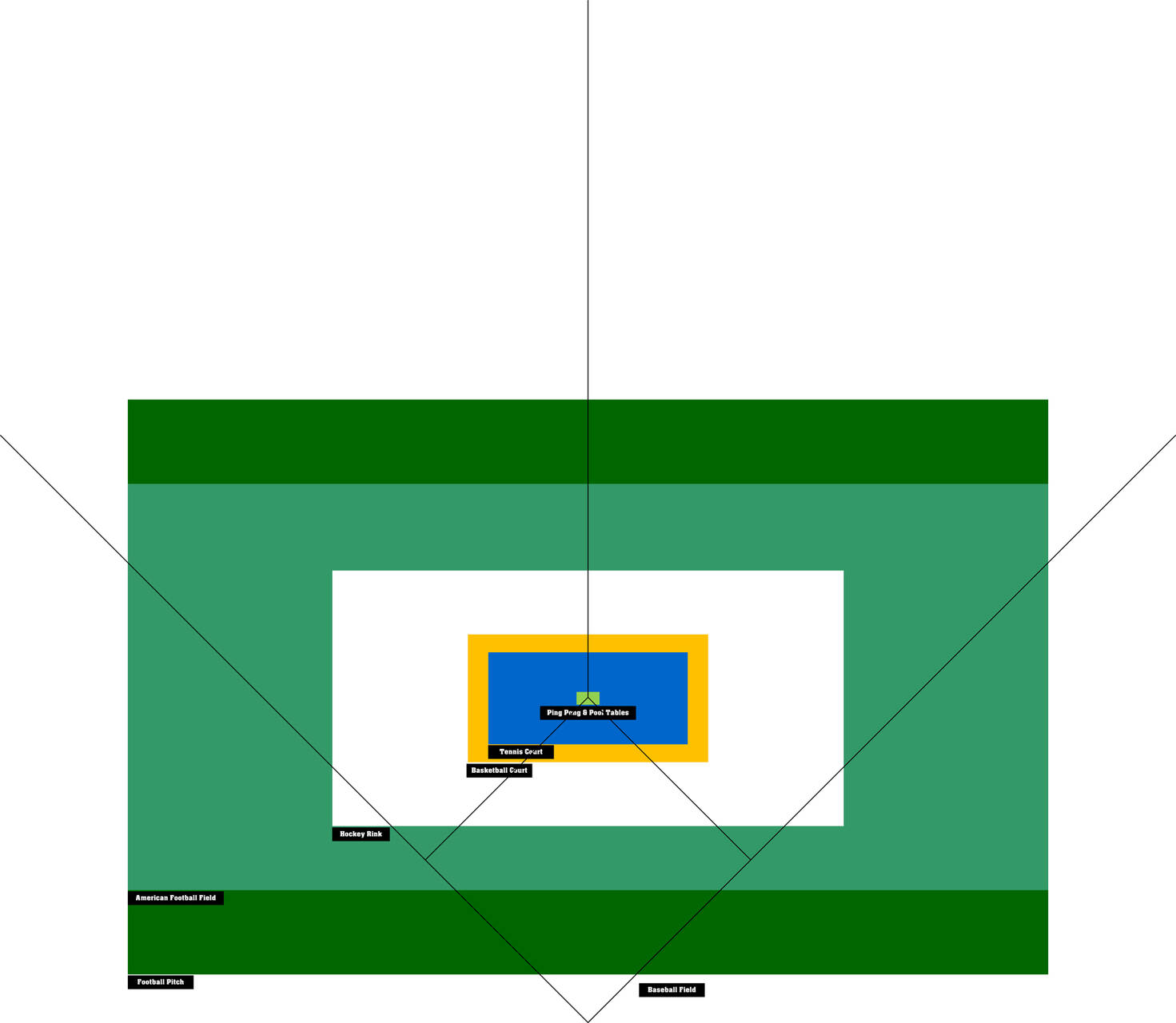 The full-sized JPEG is
here
, and yes, retirement does give one plenty of time.
For the record:
Baseball Field:  90' Square Diamond, 320' Left Foul Line, 400' Centerfield, 320' Right Foul Line
Football Pitch:  105m x 65m
American Football Field:  120 yd x 53 yd
Hockey Rink:  200' x 100'
Basketball Court:  94' x 50'
Tennis Court:  78' x 36'
Ping Pong & Billiard Tables:  9' x 5'
I left off quite a few sports intentionally.  Sorry, water polo and lacrosse players. 
And golf?  Time for a different scale!  A typical golf course occupies 150 acres, or 6.5 million square feet, while an American football field takes 57,000; the graphic above is shown below in proportion to a typical golf course. 
Fore!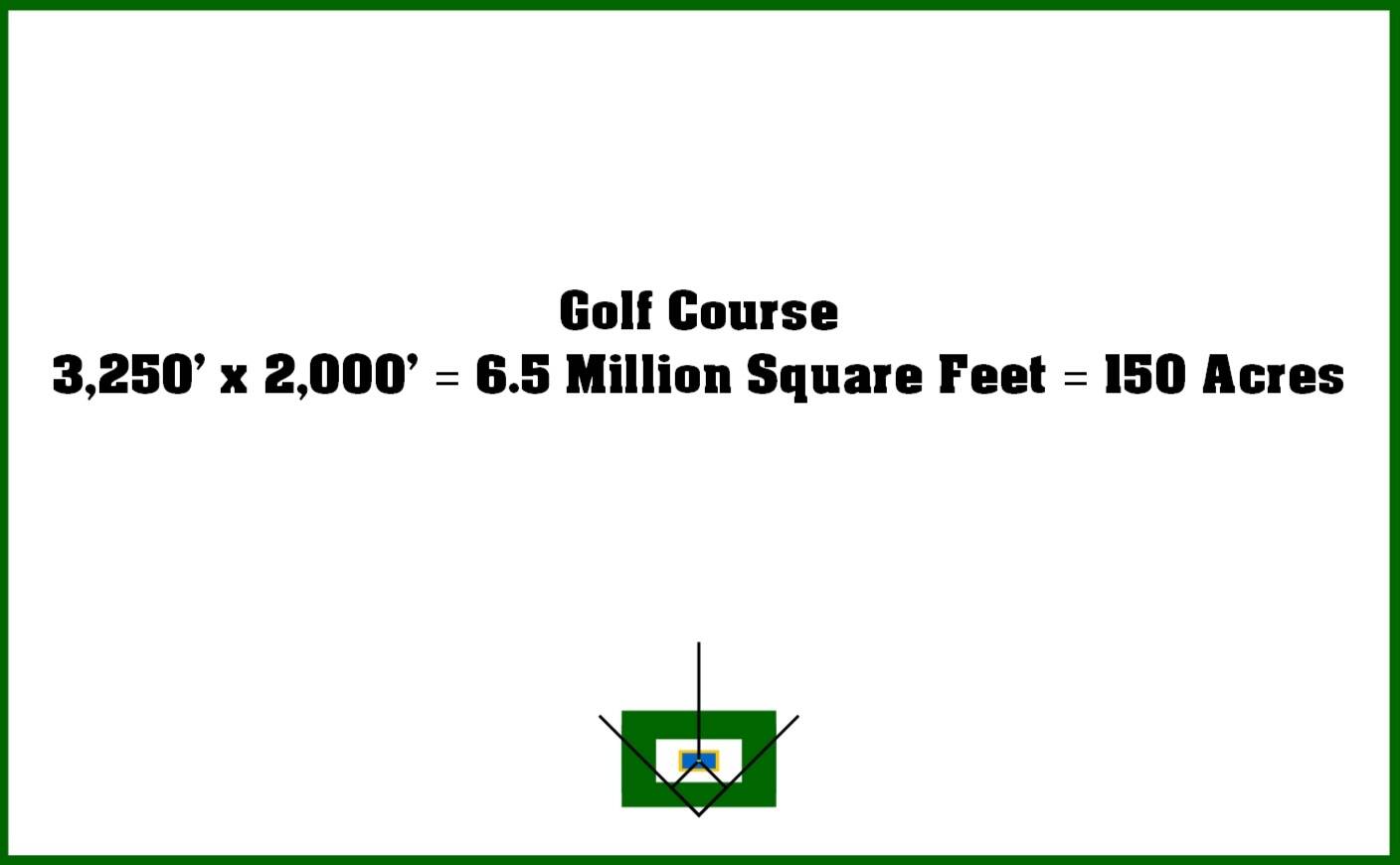 FROM THE UNWASHED MASSES
Thank you to any one that is reading this newsletter.


KLUF
No, Hunter Deuce, it is not going to be John Fogerty and "Centerfield". 
It's "See My Field", from one of my favorite albums of them all, and shockingly only played once here on
KLUF
.  I challenge anyone that likes guitar rock to listen to this from start to finish a couple of times - OMFG especially on fine headphones - and not be hooked. 
I may have mentioned this band before (!), Guided By Voices, and
here
they are with 2018's extraordinarily
Diamond Certified
Space Gun
.