OVERVIEW
There have been previous
Travel Guides
covering trips from one night to 3 weeks in length, in places as near as Carneros and as far as Europe.  But none have been quite like this one. 
First, because it's an itinerary no one will follow:  to accommodate the first leg of the journey, you'll either want to or have a reason to visit the immediate Sacramento airport (SMF) airport area.  Like that will happen.
Secondly, and in what I hope you'll find a nice diversion, the majority of this
Guide
revolves around camping, specifically at Salt Point State Park.  Salt Point SP is directly on a huge stretch of deserted and rugged California coast, north of Jenner and approximately a 2 hour drive north of SF.  Or about 3 hours from the Fairfield Inn & Suites by Marriott Sacramento Airport Woodland . . . but who in their right mind would stay there?
Guess, but there was a reason.  If you read my regular blog, you know that we visited the exciting Sacramento airport area in order to attend the 60th birthday party of our longtime pal Lauren Ryder.   We checked-in at the hotel late Saturday morning, had a blast at her daytime party, and then retreated to the quasi-sumptuous (really - see below) Fairfield Inn.  And then it was off for 3 nights camping at Salt Point, Sunday through Wednesday, with the
Scandinavian yachting enthusiasts
Arthur and Mrs. Crup.
The whole thing was nothing if not
Textbook
California.  But a disclaimer:  despite its title, this
Travel Guide
covers but a small part of the magical Sonoma Coast.  But what a great part, and you can always refer to
this
for another approach to the Sonoma Coast.
LAY OF THE LAND
LODGING
The Fairfield Inn & Suites by Marriott Sacramento Airport Woodland
is representative of a new class of hotels I warmly welcome:  intelligently designed and executed and not particularly expensive ($200/night).  Not too trick and manbun, but not a tired 1990s-vintage Courtyard by Marriott, either.  I deem it Killer, although why you'd be in the area I have no idea.  But for us it was a perfect access point for Lauren's party at Swabbies, which as you'll see below, is quite a spot.
We left after breakfast Sunday for the Woodside Campground at Salt Point SP, one of two on prem, the other being Gerstle Cove.  Pro Tip:  unless you can be sure of light winds (impossible given the park's location on the coast), book a site at Woodside.  While the Gerstle Cove Campground is much closer to the water, we stayed there with Professor Howard Blum Esq. a few years back and suffice to say ski gear wasn't enough:  due to their exposure to the elements, our campsites were so cold we had to hang out in our tents.
But I digress and in fact, we actually
could
have stayed at Gerstle Cove, because the weather was Chamber of Commerce.  Indeed what we had is the literal definition of the rating:  sunny, blue sky days, almost Hawaii-grade sunsets, and Milky Way-filled nights.  Never too hot, and while brisk overnight, never too cold.  At least not as bad as it can be, right there on the Sonoma Coast.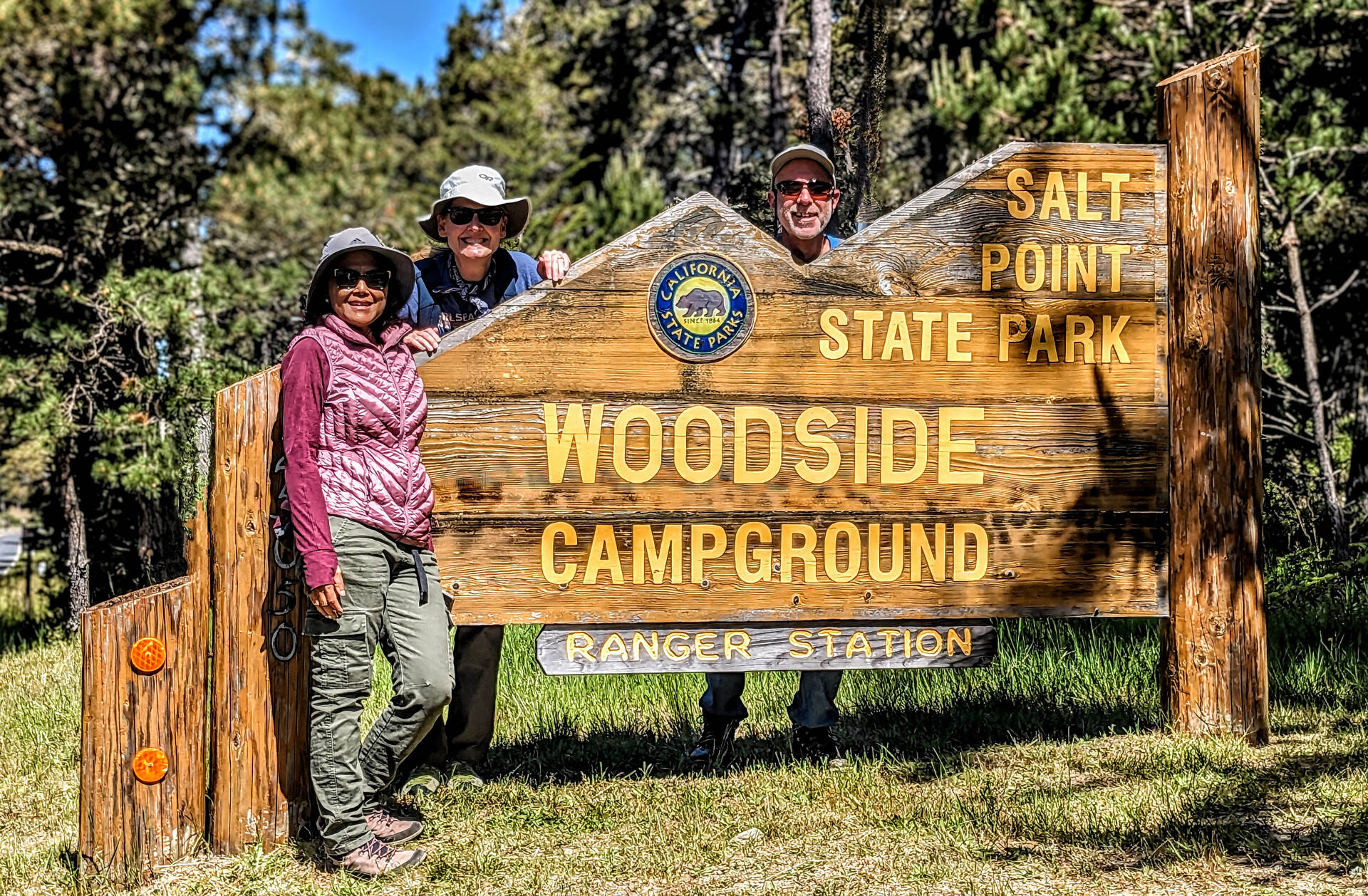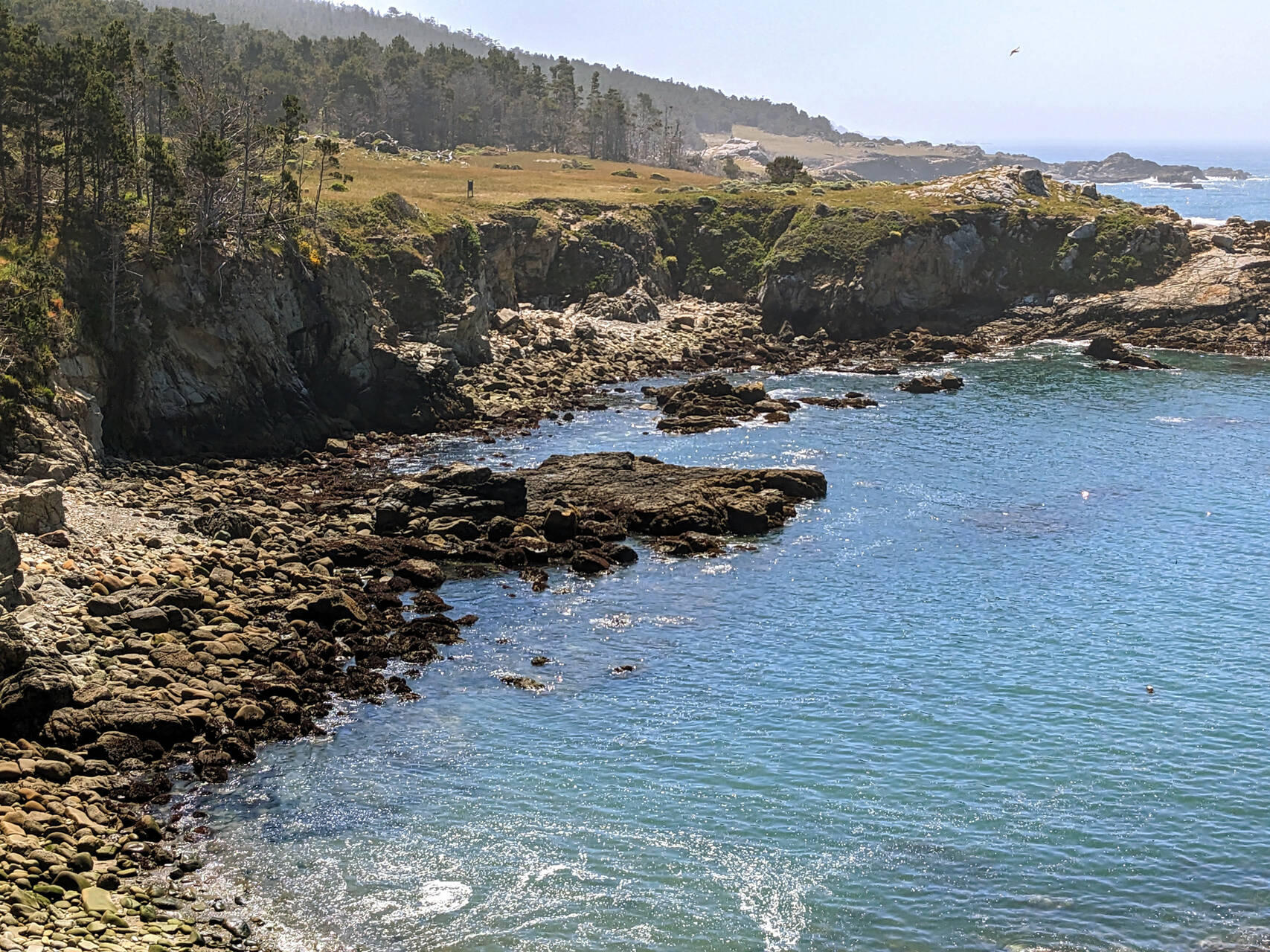 But I can heartily recommend the Woodside Campground - Arthur deemed the bathrooms (private rooms with sinks and flush toilets) as "opulent" - and he was not wrong.  But that's just the start - the facilities across the board were excellent (with an exception noted below).  If you're smart, you'll book sites 51 and 53.  Frankly, these are so good together I might book them both for just two people and one tent.  I call it the
open floorplan
of adjoining campsites, and together, it's a ton of space and pretty much perfect in terms of shade and sun.  It's also very sheltered from winds and quite private.  Oh, and did I mention it has its own driveway?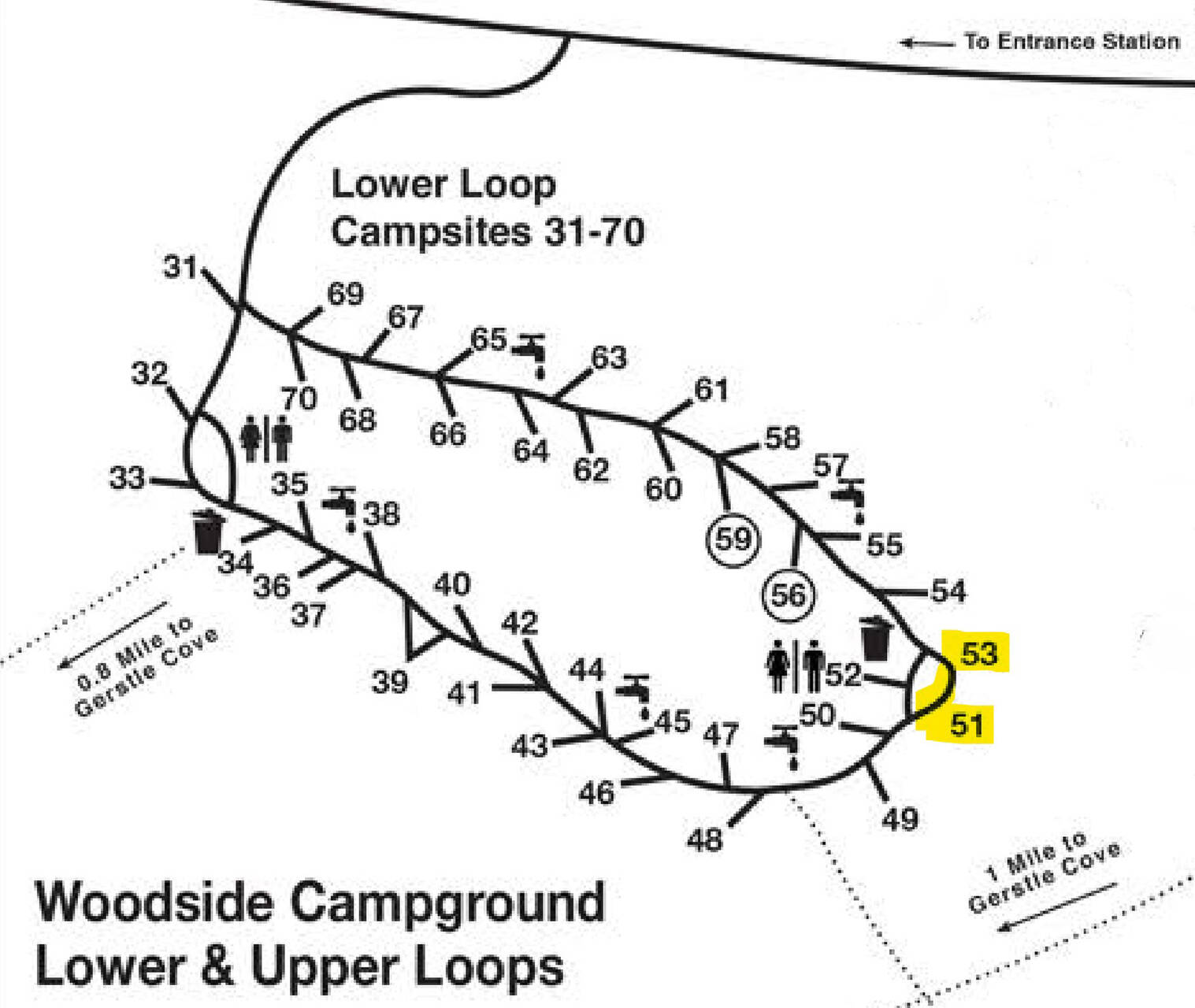 I have no complaints about the overall park, nor its campground - it's a real gem.  There are no showers, which would be about the only thing that could improve things.  Well, maybe there's one thing . . .
THE GREAT OUTDOORS
OMFG the trails were in awful condition!  I would normally present to you a list of the trails we used, but there's no point:  every single one we attempted to traverse was blocked.  There were fallen trees, wildly overgrown vegetation, and mud bogs - often all in one place and all from the crazy-town winter storms we had this year.  The state has a lot of maintenance to do.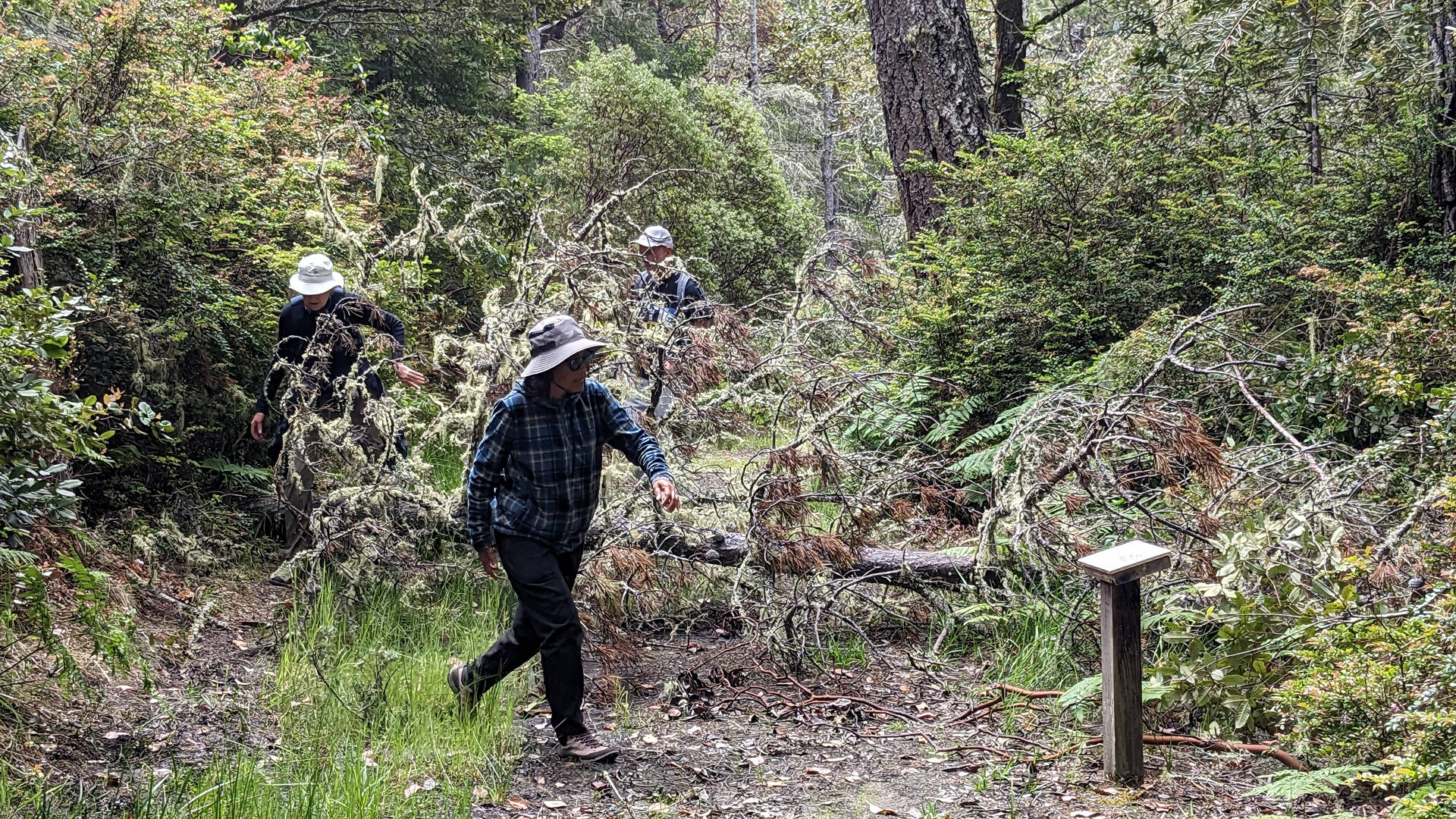 But all that meant is we had to stick to the paved roads to get around on foot - which is really not a problem because there were so few people there and so little traffic.  We hiked most everywhere on this map and completely enjoyed ourselves - despite the ongoing frustration of hitting dead ends on the trails.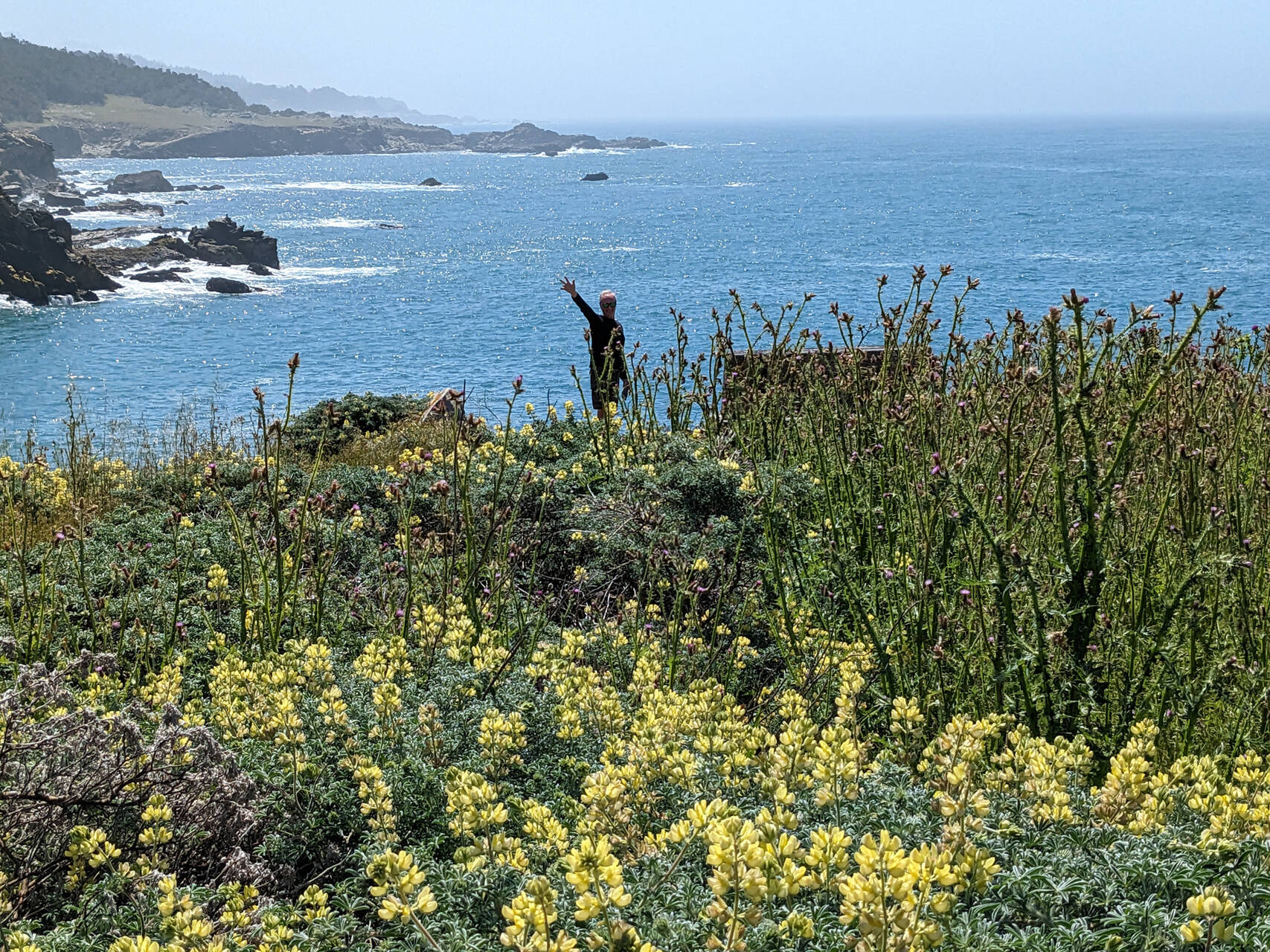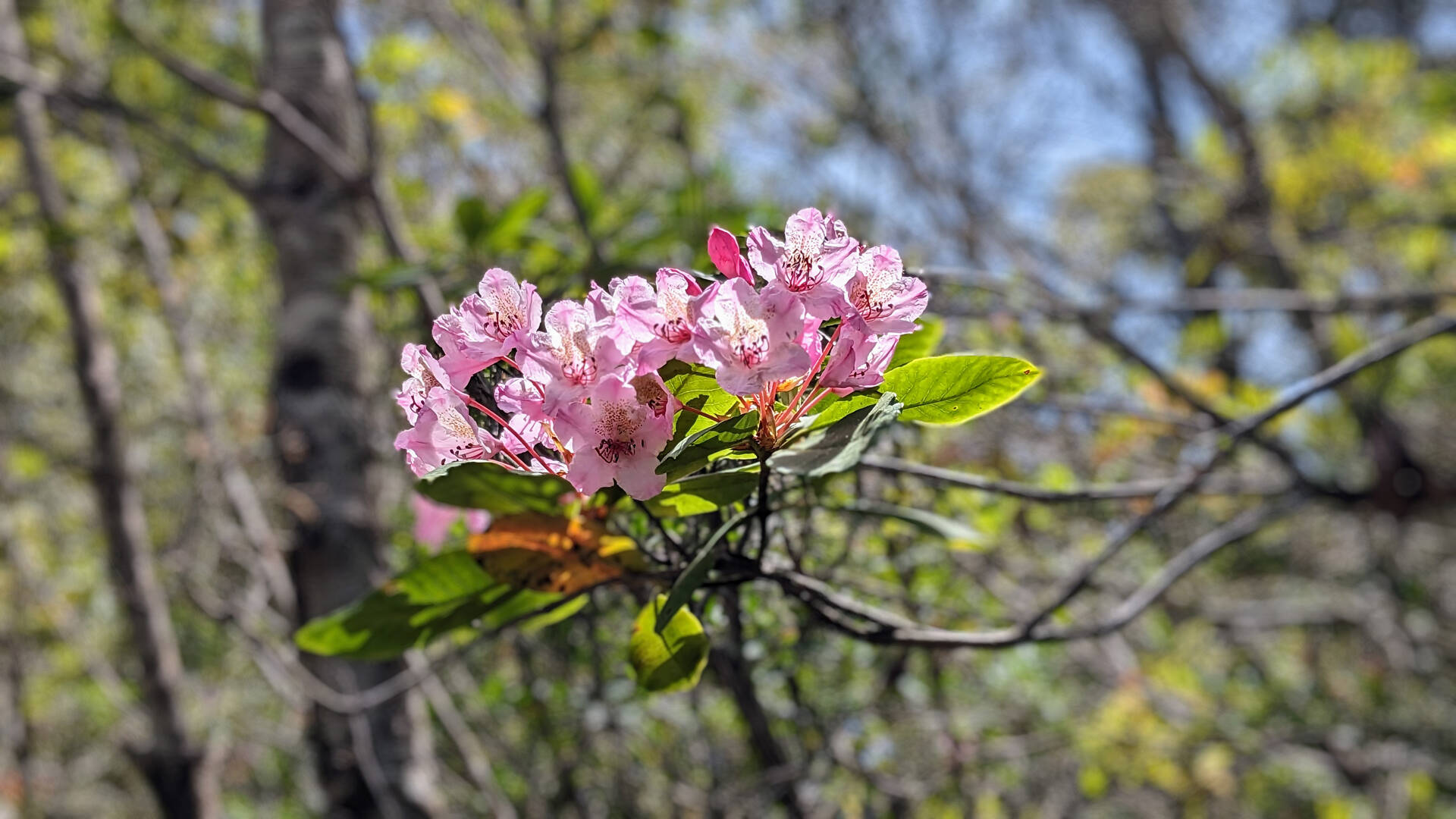 Indeed, it was pretty enough that Mrs. Crup made a 360°
movie
!
 
EATING/DRINKING
As if the debauchery inherent with camping weren't enough, we got a head start at Lauren's excellent 60th birthday party.  Here's the birthday girl, basking in the glow of old age.  Beaming husband Max was his typical bemused self and the consummate co-host.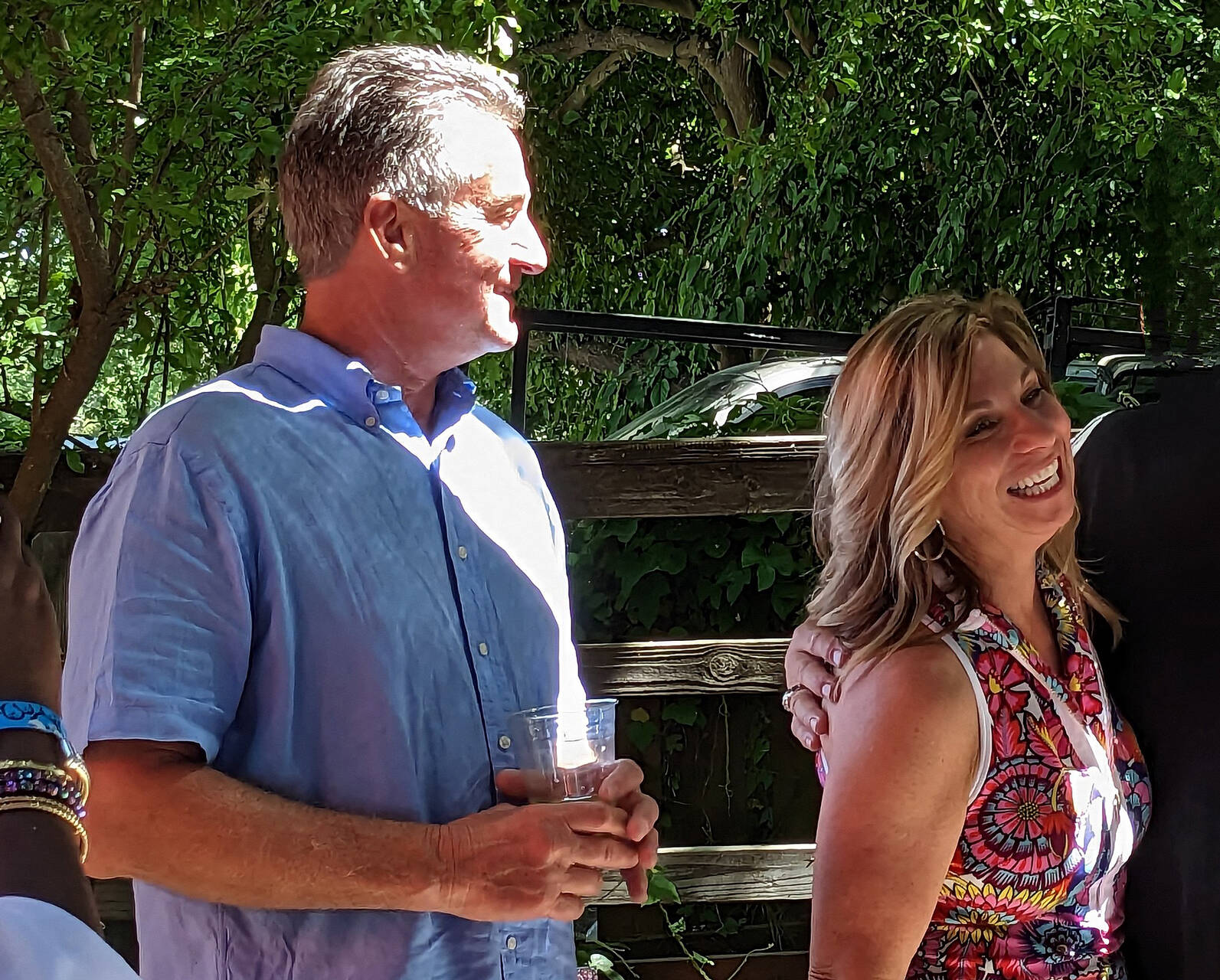 The party was held in a private area outdoors at a Sacramento institution called
Swabbies
.  This place is directly on the Sacramento River and when I say f'ing Textbook riverside party bar, I mean it.  Wild?  You don't know wild until you've seen a Michael Jackson tribute band!  Thank you, Lauren and Max.
From there, it was camping and all that comes with it, namely, eating and drinking too much.  Of the former, the 2 different native Thai dishes Mrs. Crup prepared and the shrimp scampi hubby Arthur whipped up were highlights.  Julie did yeoman's work on 2 different tasty breakfasts, and my elegant luncheon of greasy jalapeno cheeseburgers and potato chips served with boxed red wine was a hit.
Here are the campers, with Mrs. Crup at the helm for a yummy dinner our first night.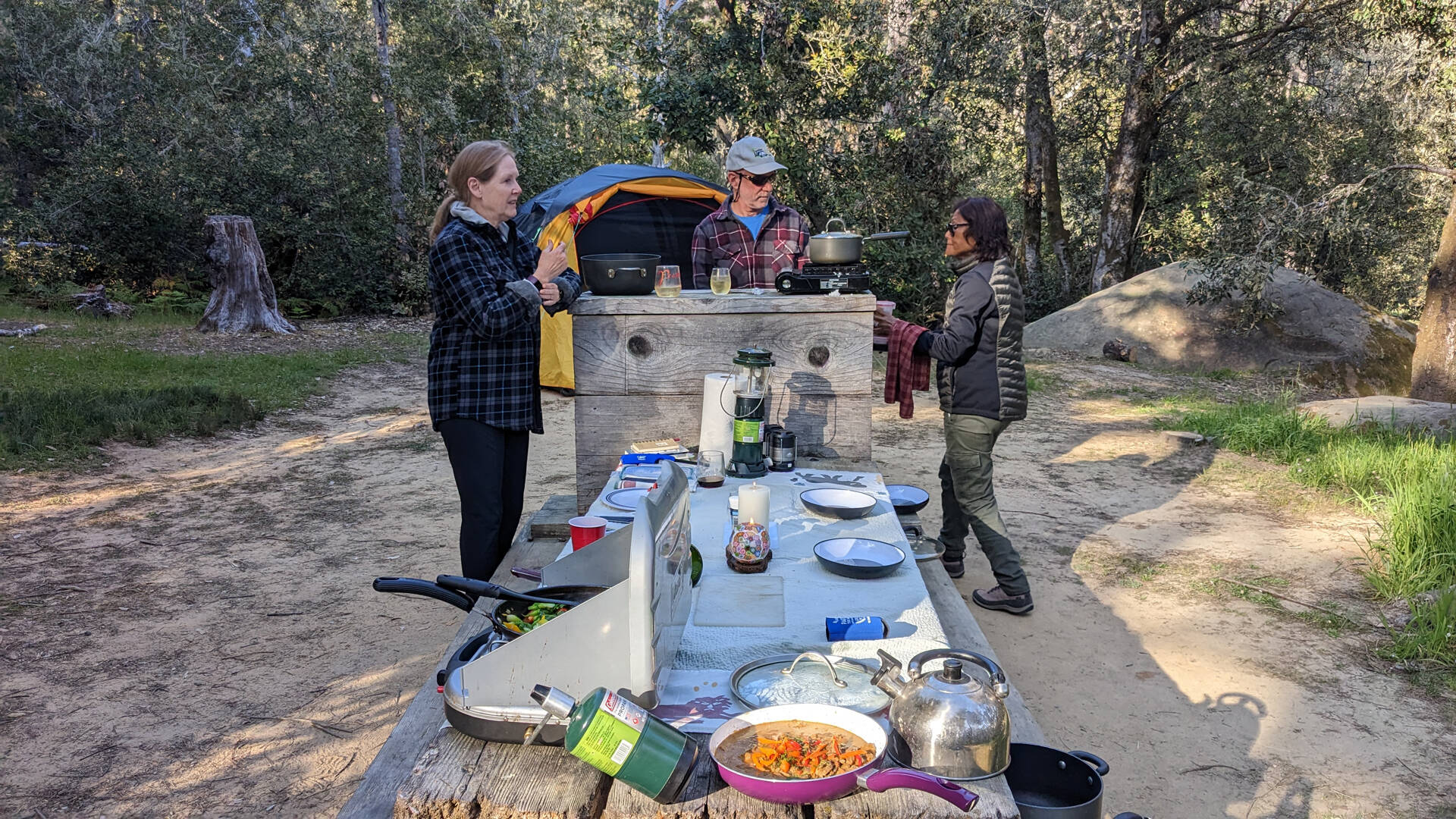 Drinks?  Yes, please, and thank you.  We drank beer, red wine, white wine, Scotch Whiskey, Irish Whiskey, and Tawny Port.  I think I even saw an Irish Coffee prepared and guzzled for breakfast, and no, it wasn't me.  I know because I was drinking beer.
Diversions?  Well, believe it or not, just about a 5 minute drive away from the campground lies the
Ocean Cove Lodge
.  Which is an OK looking motel, but it actually has a decent bar and grill.  We did not try the food - a shocker, I know - but the service was great and the setting quite special.  At least if, like us, you like oceanfront drinking in the middle of nowhere.
A must-do on the way back to reality is a stop for lunch and clam chowder to go at Lucas Wharf and the
Fisheterian
, a Textbook roadside shack that has great seafood and even better chowder.  It's the perfect thing for dinner at home after you take your first shower in 3 days, and you can trust me on that one.
MUSEUMS/GALLERIES/PERFORMANCE ART
Put another log on the fire and pour me a Scotch, beeyatches.  The only performance art around a campsite at which I'm staying are the endless KLUF playlists.


SHOPPING  
The Lucky Supermarket in north Petaluma is the closest OK store to Salt Point; we bought some prepared foods there that were actually pretty OK.  But gourmet it ain't so plan on bringing fancy stuff from SF if that's your thing.  We made do with domestic brie, but hey, we were camping.
Forget something?  We didn't so we did not have to visit, but there is what looks to be a reasonably well-stocked general store, just past Ocean Cove Lodge.  They list firewood, beer, wine, and spirits among their offerings - in other words, everything one needs for camping.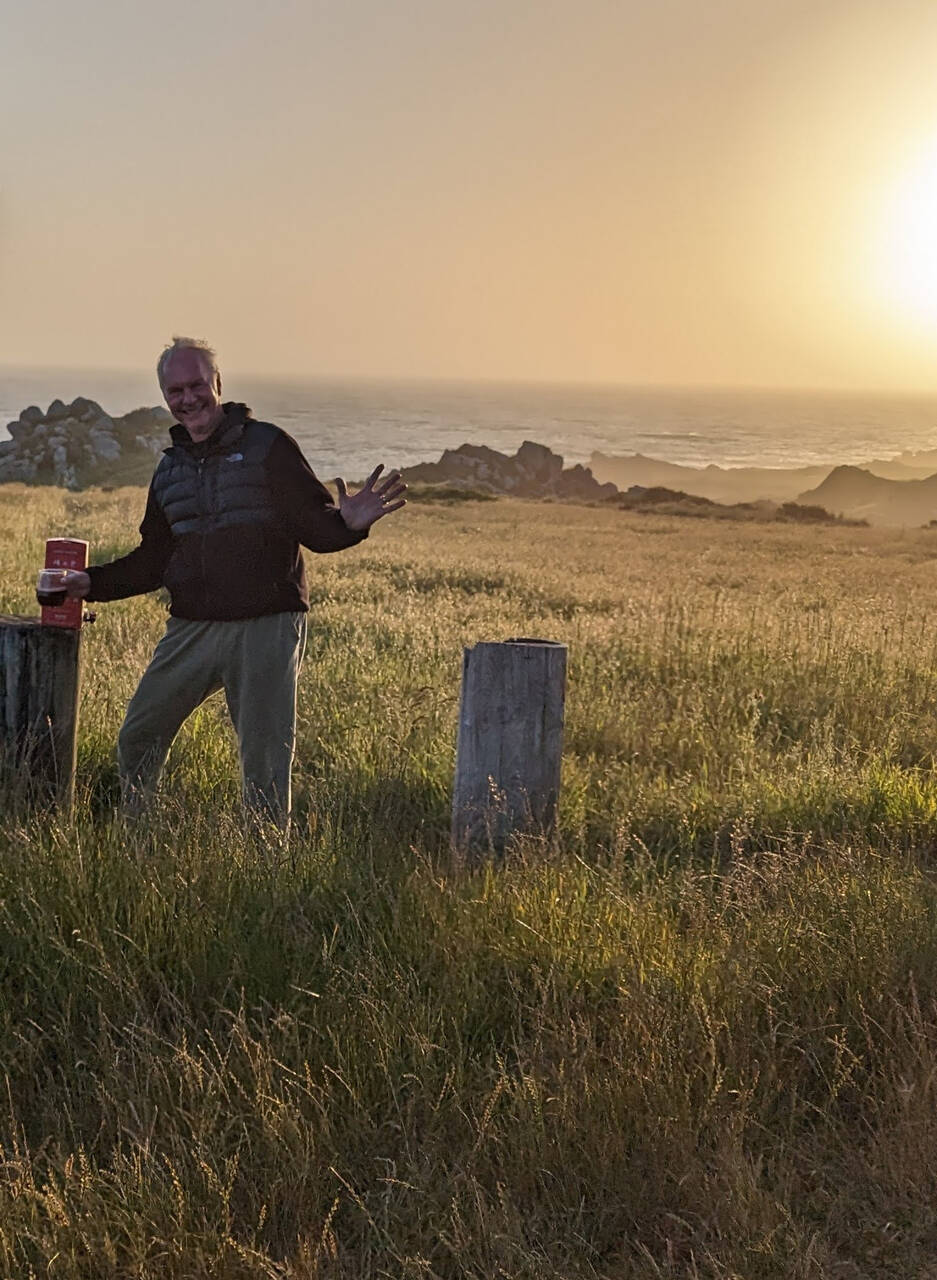 Thanks again to Lauren, Max, my better half Julie, and my wonderful friends Arthur and Mrs. Crup for making this particular Travel Guide possible.