TODAY'S RAMBLINGS
The artist Charles Clough is a smart ass.  But a correct smart ass.  He sent this to me last Thursday night.


"The scale of my audience has, until now, been of the 'bespoke' dimension.  Frankly, I'm ready for Beeple's 40 million eyes to behold my treasure."
MIC DROP, beeyatches!
Because today, we're launching Charlie's first NFT Collection: 
The Clufffalo Numbers:  2020
at opensea.io   A Guggenheim Fellow, he's been at this for 50 years.   Screw Beeple - Charlie's the real deal and has an actual pedigree.  This is no cartoon - instead, it is "379".
As a big-time art dealer now, I knew just what to do in terms of an event showing the paintings that comprise the collection.  I would connect New York with San Francisco.  Charlie with Ol' Purple Label.  The urban and the bucolic.  The analog with the digital.  The "film" and the "ghost".  And that is the cool news, in addition to the NFT launch. 
We're hosting an invitation-only event in The Presidio on March 1, 2022!  The artist himself will be present, and we're doing it to bookend today's launch of Charlie's first NFTs.  His auction runs from now until 2/28.   
Fun fact:  Ol' Purple Label stayed at our chosen location this past summer, which is how we discovered it as a site for the event.  There are 4 guest rooms and by renting those, we have the entire building - which includes both a gorgeous living room and dining room.  Here is the venue, and then a picture of me in the dining room (living room in the background), after OPL and Hunter Deuce made me drink wine. We plan to exhibit the 10 works that make up Charlie's first NFT in the dining room, and then display some other of his works and serve refreshments in the living room.   One of the guest rooms is also a suite, so that's where we'll entertain the big-money art collectors that attend, of which I'm sure there'll be
dozens
. 
As I say:  you must dream it before you can live it.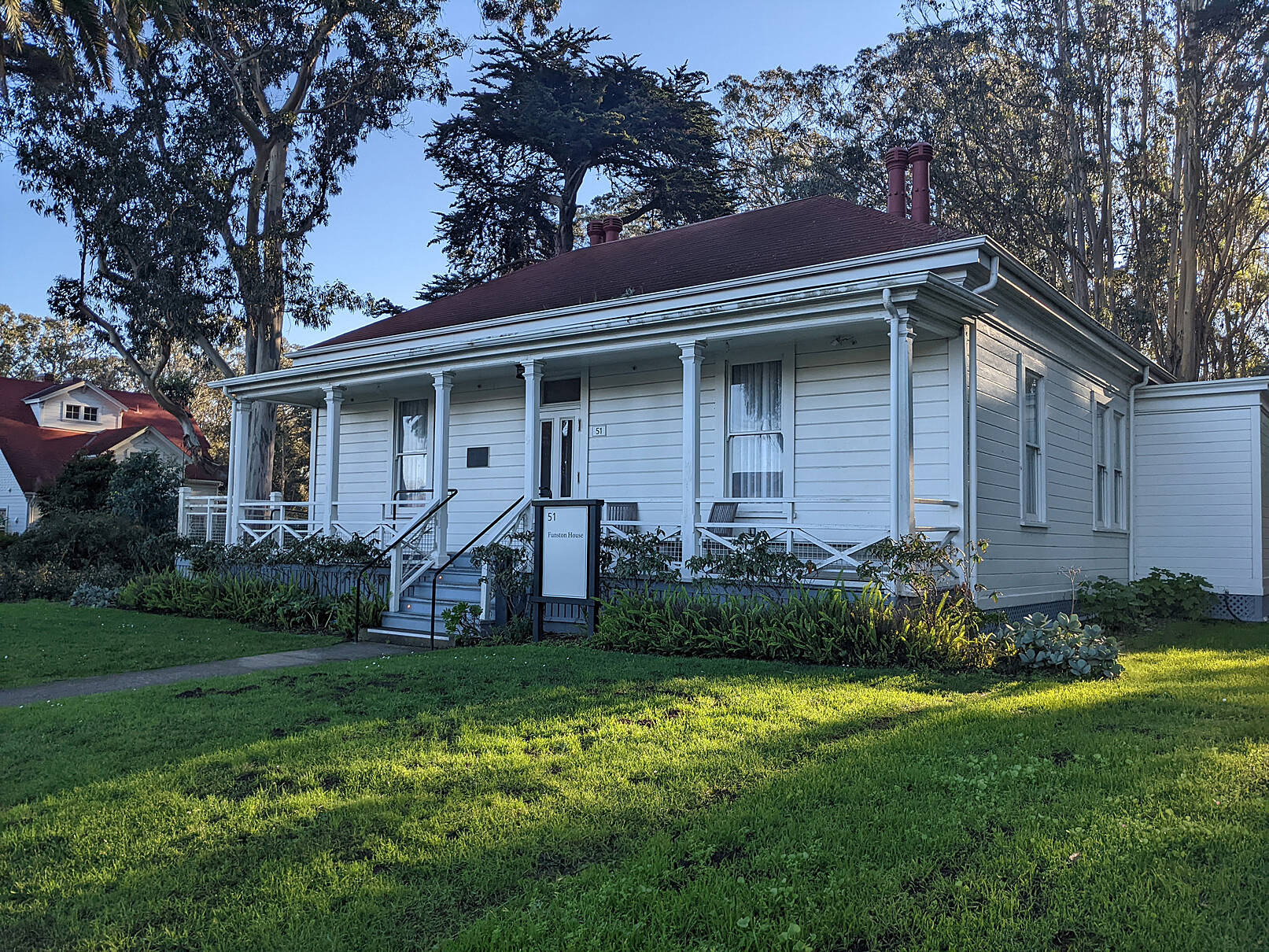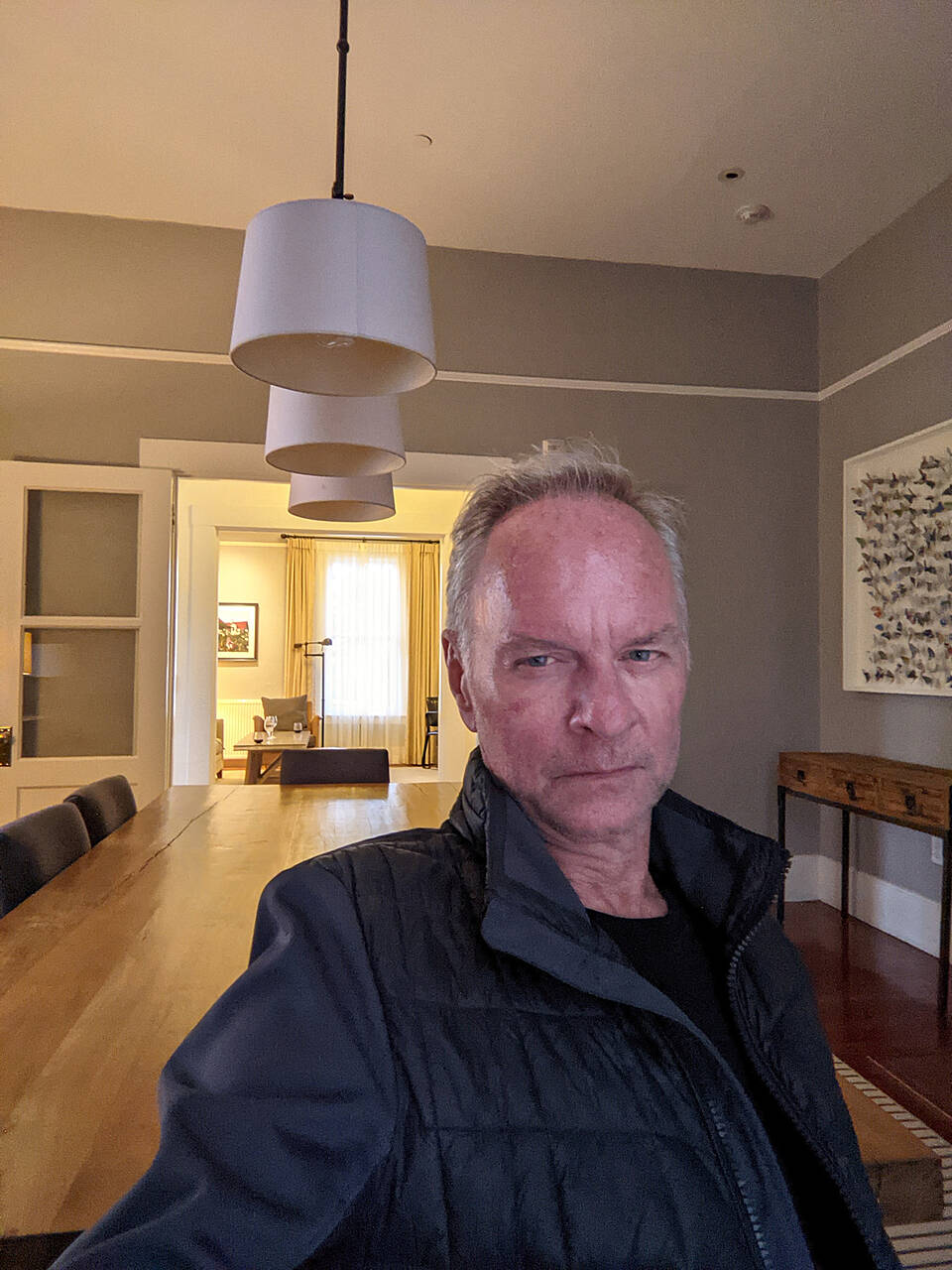 FROM THE UNWASHED MASSES

I'd like to thank those of you that agreed with me regarding Facebook and the damage they do.
And there's this.  Didn't I just read something similar somewhere?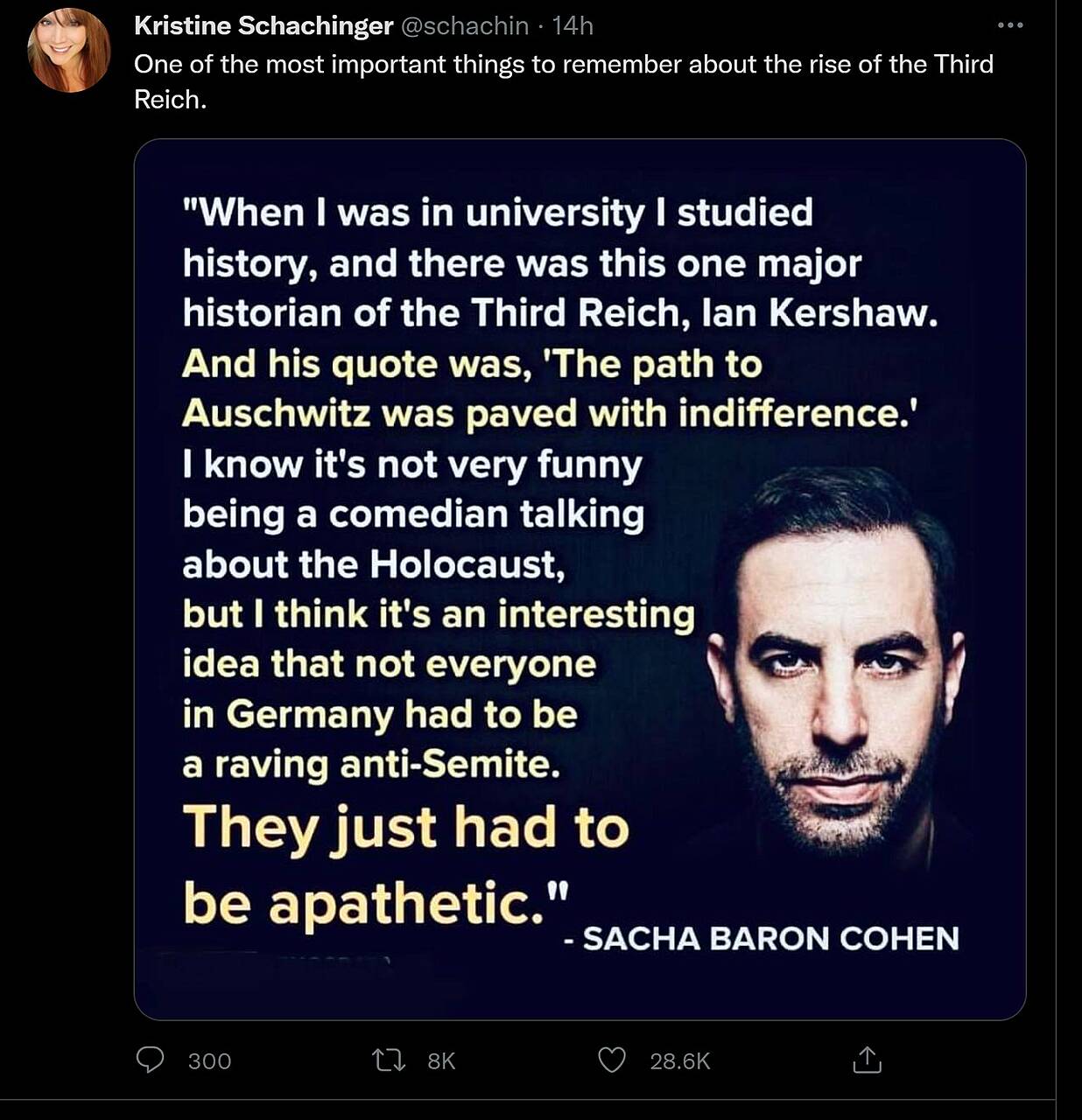 Thank you to any one that is reading this newsletter.


KLUF

This time, it's more than a feeling.  And yes, some might say I could use more peace of mind. 
So here, on an album I am not embarrassed to say I still enjoy, is Boston and
their eponymous first album
.   It's even extra special, because it is in DSD, the highest of high resolution digital formats.  It might be tough for you to decode, so here's the same album
on Spotify
.  There's nothing like '70s classic rock to start the week!
Boston, like the even more prehistoric Steely Dan, are dissed by some, due to their studio focus, and the resulting lack of a live reputation.   But no matter - this is a powerful album,
Textbook
, even.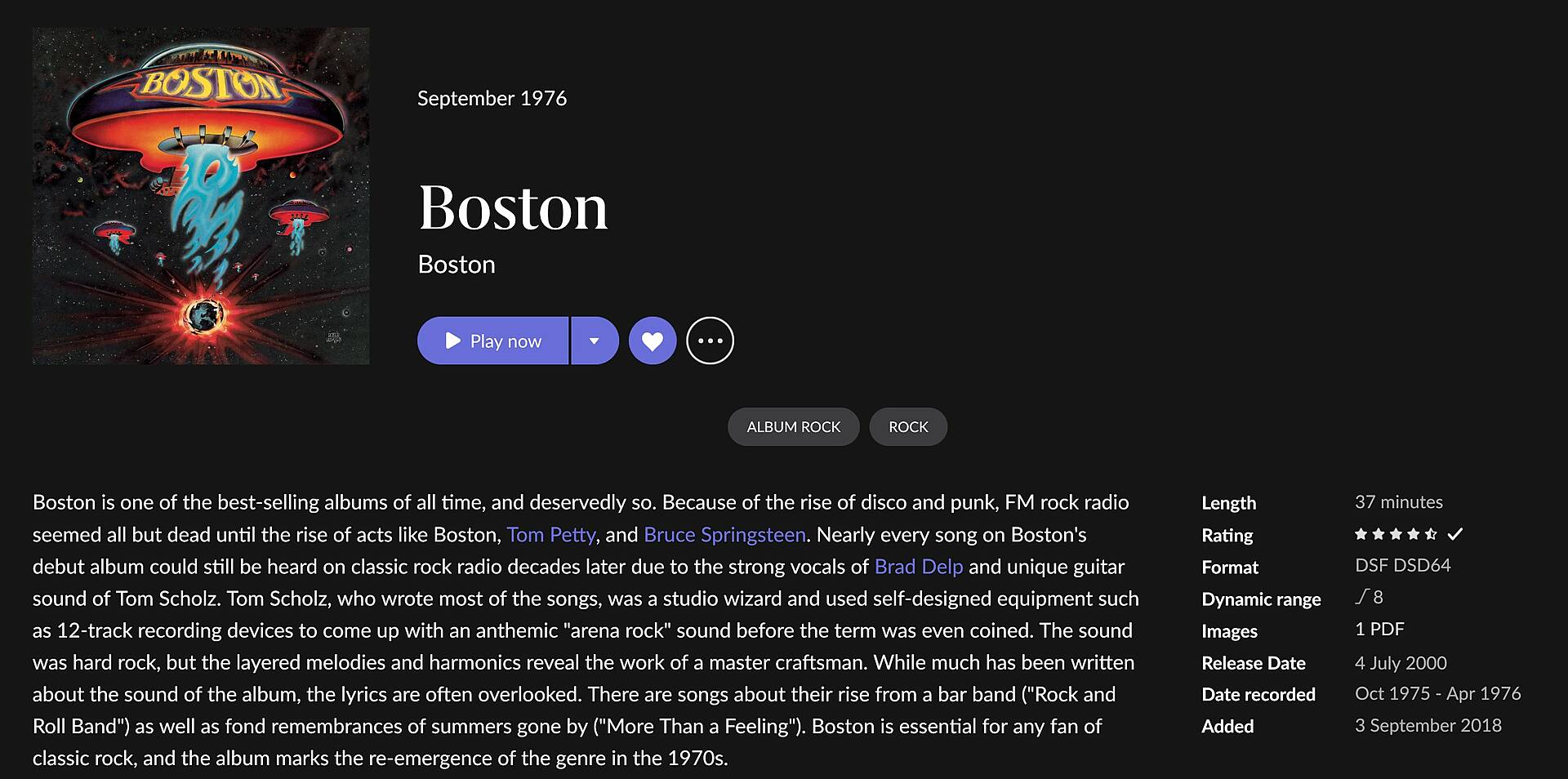 And yes, I am old enough to remember this album's release.  In fact, I vividly remember being in 9th grade, at Lisha Kill Junior High School (which was dedicated exclusively to us ninth graders) and seeing crude drawings of Boston's iconic guitar logo start to show up on the fronts of those school notebooks they carried at The Grand Union supermarket. 
Fun fact:  because of the way the schools were structured, 9th grade was the first time we met kids from other parts of the South Colonie School District.  There had been whispers about this girl even in 8th grade, but it wasn't until I had a class with her at Lisha Kill that I witnessed with my own eyes the beauty of one Cathy Coston.  Of course, only the coolest of kids could even attempt to speak to this young Goddess, and that definitely left me out.  Don't believe me?  Here's her senior picture, and wow, where is this person now, and what's her lot in life?