TODAY'S RAMBLINGS
RIP Bill Russell, amongst the greatest athletic champions, and people, in history.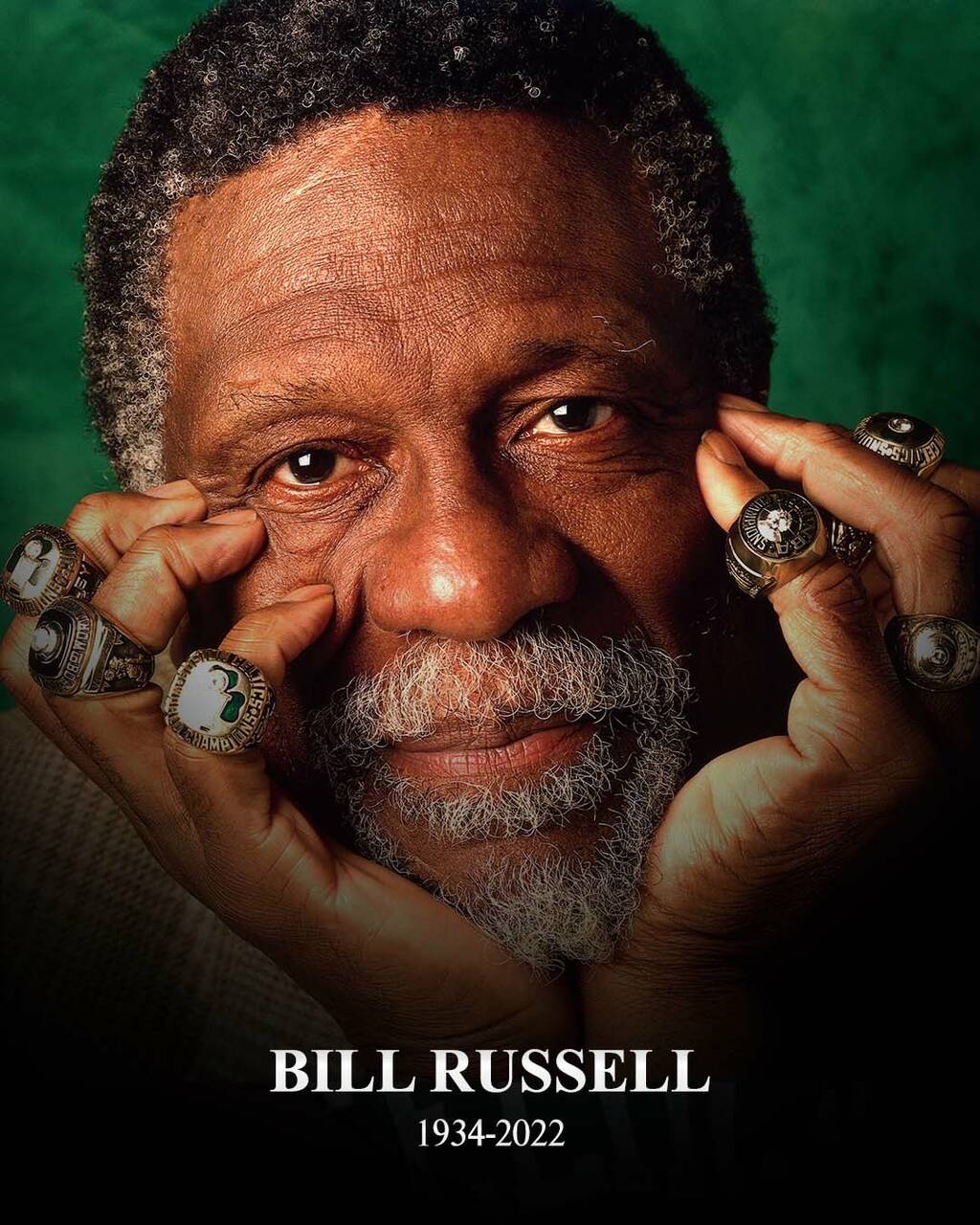 There, I said it, right there in the subject line.  I find it funny that anything Beyonce' puts out is automatically considered a monumental achievement in the recording arts.
That is fucking bullshit.  Yet, I can hear it now.  "Oh, the lyrics!"  Or "Bey is back - and it's a RENAISSANCE!"  Or "Her seventh album's quaint grandeur feels stunningly cutting-edge!" (that's an actual quote from
Rolling Stone
)
But I think her new album sucks.  Can I be canceled for saying that?
I don't care and keeping with my music theme from last Friday, and in honor of the shitty new album from Ms. Knowles, I point you instead towards bands I bet you've never heard of.  Or if you have, it's likely either from this blog and/or me (shocker) relentlessly going on about then.
Criteria for inclusion:  some modicum of longevity.  The respect of their peers.  An acceptable reputation for performing live.  And be relatively unknown - whatever that means.   
10 seconds of seriousness:  I hope you'll give these bands a try if you've not listened to them previously.  There is some amazing music spread across these 4 bands.  I have provided a handy link to my
Diamond Certified
, hand-picked Spotify playlists for each.
And do let me know if you have any performer in mind that I've mistakenly let fly under my radar . . . that fits my stringent criteria.
Morphine

What a great and unique sound.  These guys are an example of why Beyonce' sucks - where she samples and runs computers, Morphine innovated.  Their music combines jazz and rock in a unique way that is never too much or too little of either, to create a sound unlike any other.
Morphine Playlist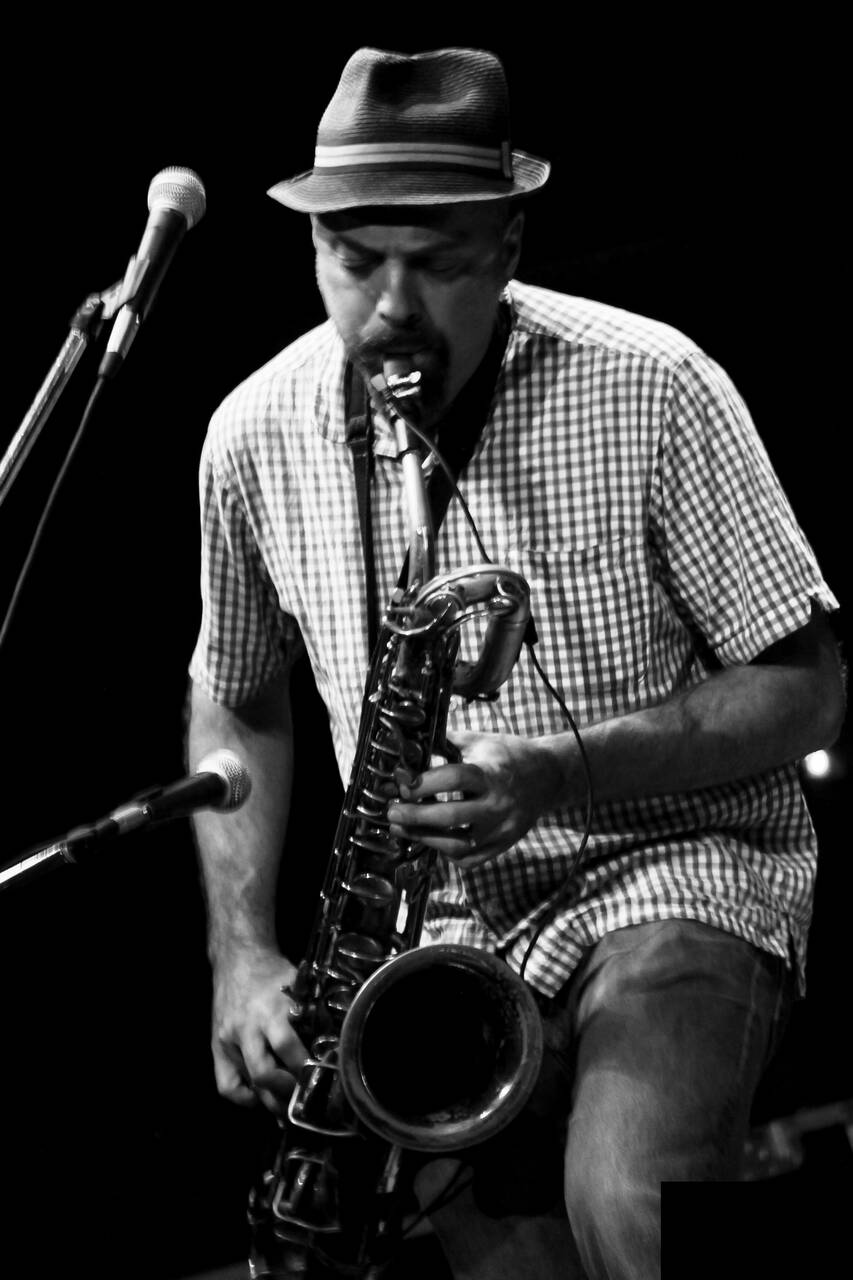 Sugar

You want raging, and I mean f'ing raging guitars?  But with a melodic and accessible approach, with little or no screaming?   
After the break-up the seminal band
Husker Du
(whom you may not have heard of, either) in 1988, guitarist and singer/songwriter Bob Mould put his own band together, and called it Sugar. 
We're not talking walls of guitars, we're talking fucking
towers
of guitars.
Sugar Playlist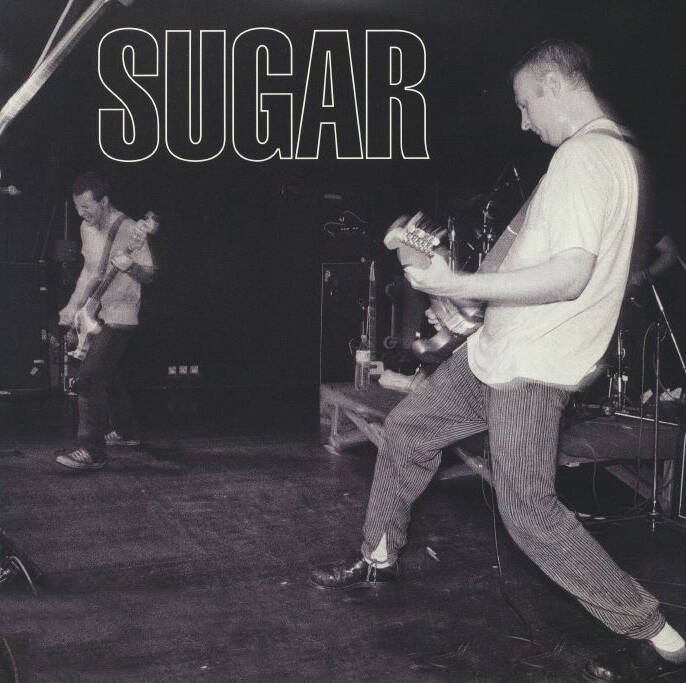 Porcupine Tree

I remember very well when Arthur turned me on to these guys, late last year.  He said something to the effect of "How have we not heard of these guys"?
How indeed.  Soon after, I listened to their album "Signify".  It's all been a big obsessive and enlightening ride ever since.   
Porcupine Tree is a band founded and led by the Englishman Steven Wilson in the late 1990s.  He is often credited with "reinventing" the by-then tired genre of prog rock, by melding serious guitars with the more traditional hallmark sounds of the style, like keyboards and strings.  That would be correct.
If you were to imagine a combination of, say, Yes, real Genesis, and Jethro Tull, with a modern hard rock esthetic, you're not that far off in terms of their sound.  But they're way better than that, and dare I say, any of their influencers?
Listen for yourself.  I find this band amazing.
Porcupine Tree Playlist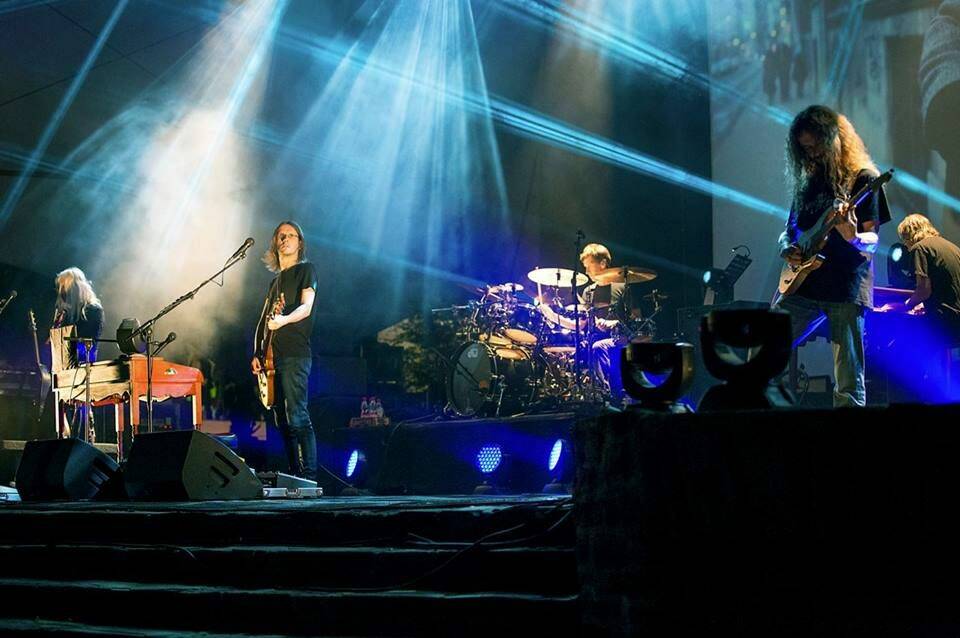 Guided By Voices

If the subject is music and I'm around, it won't be long before I bring up GBV.  Why?  GBV leader/savant Robert Pollard's ability to generate earworm after earworm is unparalleled to this listener.  In other words, a whole bunch of their songs have these insane guitar hooks that once heard, are hard to forget. 
Not that you'd want to.  The volume and quality of their output of poppy guitar rock is singular.
It is a good solid 20 years now that I've been listening to this band.  In April of 2001, they released the album "Isolation Drills" (itself Diamond Certified).  Before then, GBV had released 12 albums already, starting in 1987; since then and up until today, they've released 22 more.  Yeah, that's 35 albums and there's way more than that (go look up Circus Devils).
But it was that album that garnered them any attention at all in the mainstream media - some deemed it album of the year.  But that was it, and I'll be shocked if anyone other than Hunter Deuce can honestly say they'd heard of GBV. 
Guided By Voices Playlist

I'll wrap by linking last Friday's concert post with today's.  The GBV show Julie and I saw from a VIP table at Bimbo's 365 (owner a Casa Integration client!) here in SF in 2017 is easily among the best shows I've seen.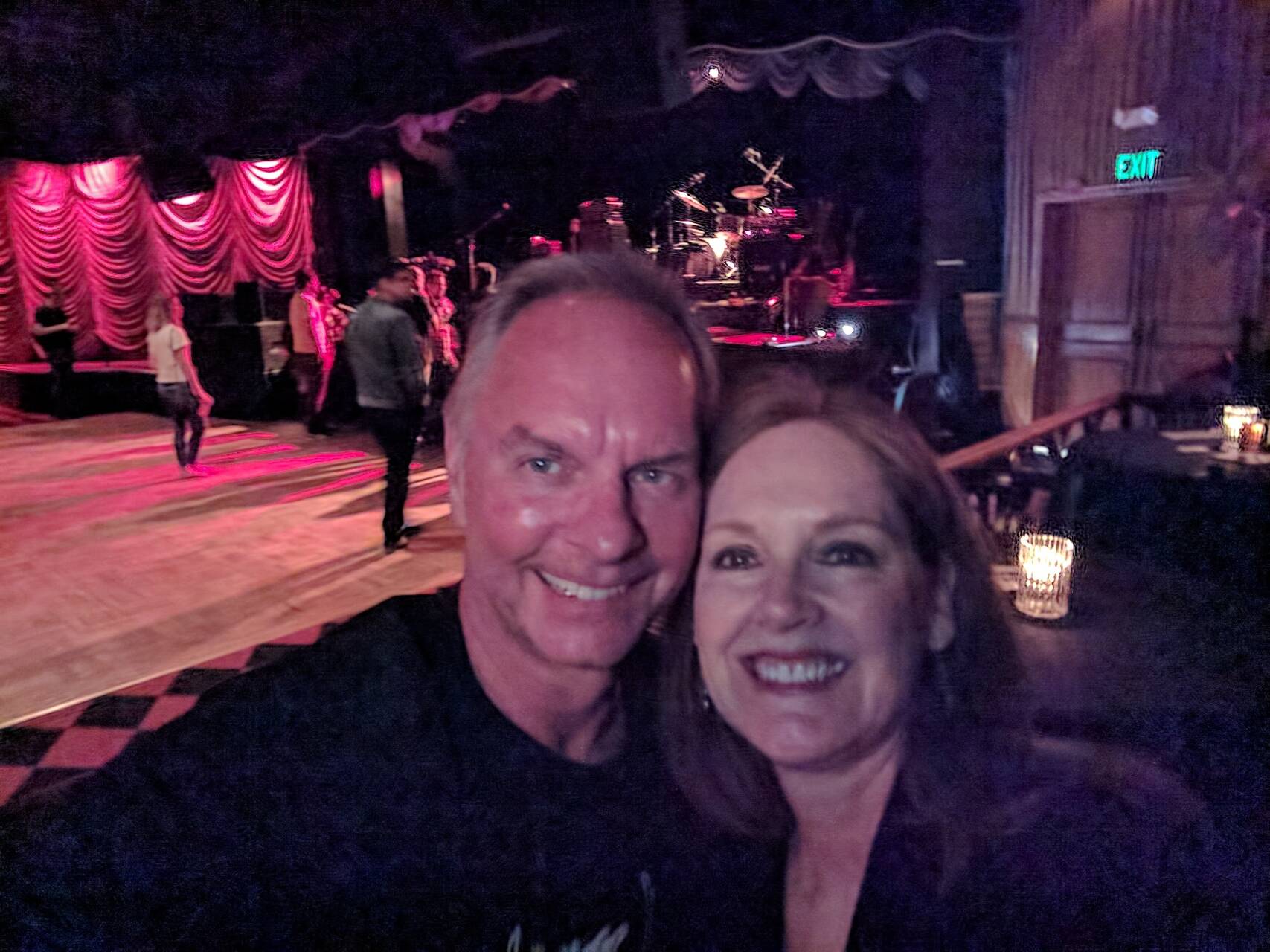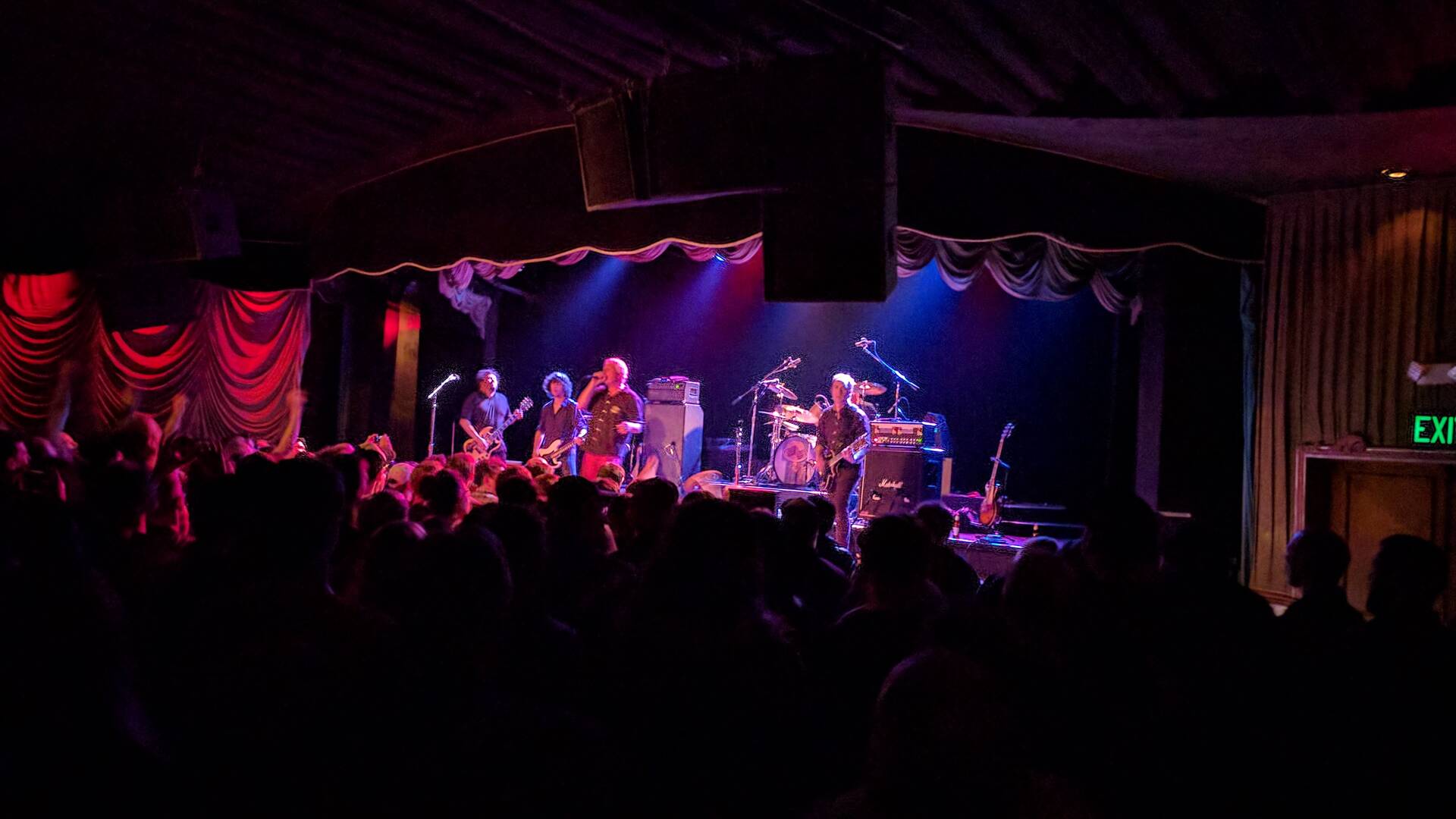 FROM THE UNWASHED MASSES
One was expected, the other a pleasant surprise.   The latter was hearing from my old concert-going pal,
Steven Simon
.  We went to quite a few shows together
back in the day
.
Great post!  I remember many of those early concerts and have the same stubs around here somewhere. Also, Tom Nichols nailed it in that interview. 

Fun fact:  Steven and I and our other chums were so in to Rush in high school that we wore suits and ties to school the day of their show our senior year, May 15, 1981.

The expected?  Who other than the self-styled music aficionado (others would lean more towards "quack") but Hunter Deuce?  Naturally, he had to take things up another level.


Great post.
 
But have you ever been to a show so legendary it got the band banned from the venue?  My very first concert: June 18, 1984.  Judas Priest/Great White at Madison Square Garden.  I think Priest is still banned from playing MSG.  As a 14-year-old, I'm sure I thought this was awesome:

Judas Priest / MSG  
Violence is never the answer, son.

Andre Aurich also weighed in with his own delightful ticket tales.  Some highlights from this concert veteran:


Great Ramblings today - I love all the concert tickets.  For my 40th birthday, my sisters took some of my tickets and made a nice framed collage that is hanging in my office .


And Andre certainly has his preferences when it comes performers:


My most frequent concerts were:  

Grateful Dead: 50+ (easy to do when you have lived in the Bay Area since 1980).  This includes most of their NYE concerts with some really cool artwork tickets (something you never see any more). 
Elvis Costello: 10
Bruce Springsteen: 4

Very impressed by the 10 Elvis Costello shows!

But it wasn't all praise.  The Miller Lite-addled Max "Madras" Ryder was thoroughly underwhelmed by Friday's concert post.


Not a lot here today . . . but we all have a bad day.

Thank you to any one that is reading this newsletter.


KLUF
Here
- judge for yourself.  It can never be said I don't openly present both sides.  But this album sucks.