TODAY'S RAMBLINGS
1 Minute Read

Over the weekend, I read yet another "The Stones Are Back!"
puff piece
, this time in
Culture's Fall Preview 2023
in
The New York Times
.  For your Monday, I give you my response:  F'ING ENOUGH ALREADY.
Don't get me wrong - me and The Rolling Stones go way, way back, and I have always been a fan, at times even a big one.  This is from 1981's
Tattoo You
tour, and I have others.

And earlier this year, I even wrote
a tribute
about their ability to reinvent themselves. 
But I have now grown tired of the entire schtick:  Keith Richard's stoned pirate, Mick Jagger's unnaturally lithe condition (and resulting arrogance), and Ronnie Wood as the friendly boozer from next door.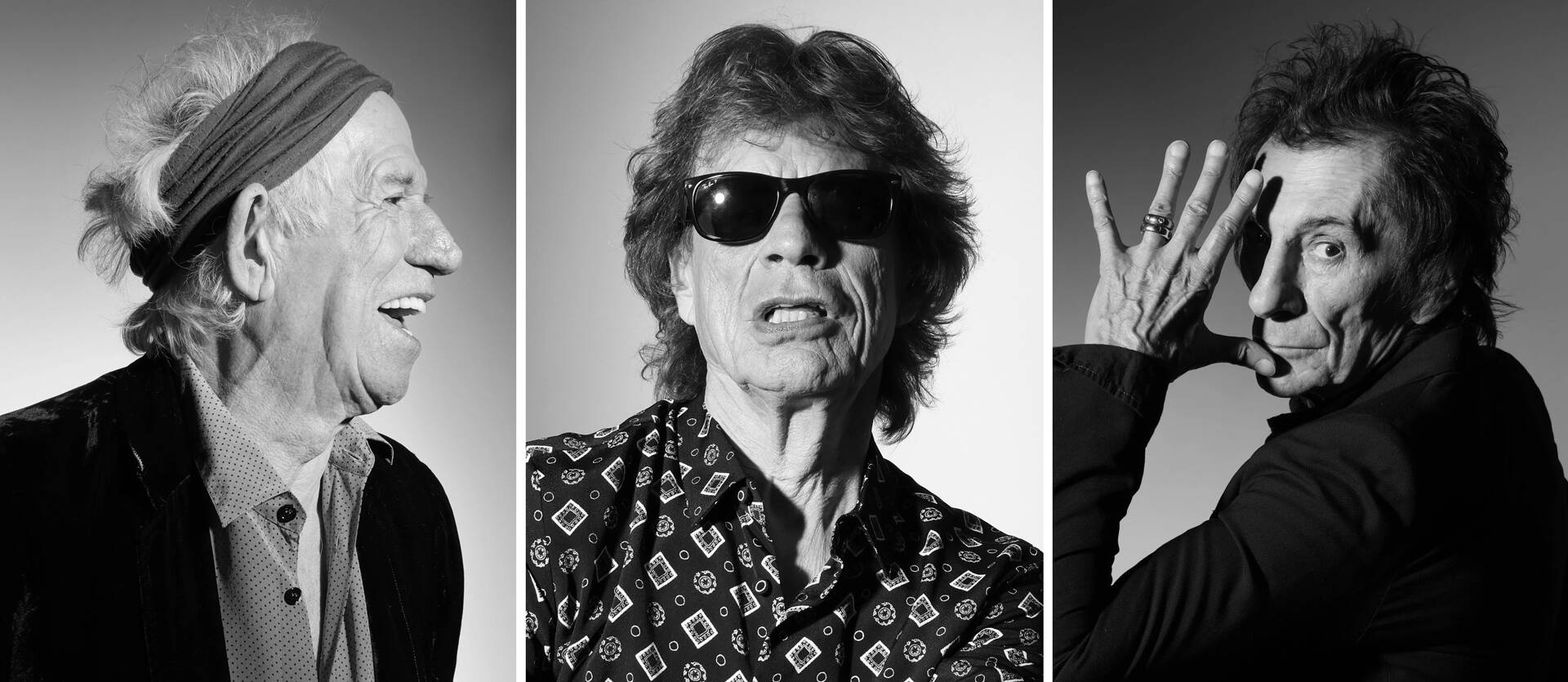 Because this "new" profile in the
NYT
could easily have been lifted from past years - it's always the same crap: 
Mick and Keith love each other, but still fight
Ronnie's just happy to be there
Mick pushed the band toward a deadline
Keith's stoner mumblings about his guitar interplay with Ronnie; this time, he deems it "weaving"
That the album is a return to their blues roots
A new producer has rekindled the old magic
Their tours transcend life itself

And the first song released from their new album Hackney Diamonds (the band's first of original material since 2005's A Bigger Bang), entitled "Angry", is also more of the same.  Except without founding member Charlie Watts.

You see, I believe at the root of my angst is the fact they're continuing as The Rolling Stones without Charlie.  All situations are different, but there was never a Led Zeppelin after John Bonham, and Rush without Neil Peart is unthinkable.  Likewise, fancy The Police without the drumming genius Stewart Copeland?  The evidence is obvious in the other direction, too, when one considers how The Who's decisions post-Keith Moon have sadly marred their legacy. 

Worse:  Keith Richards never fucking shut up about Charlie Watts, his drumming, and the importance of it to their sound.  I mean go look it up - Charlie was Keith's guy.  Many times I have read interviews with Keith where he flatly declares Charlie Watts as the best drummer in rock and irreplaceable in the band.  

Until he wasn't, as evidenced by this quote from the article.
 
For the Rolling Stones, "Hackney Diamonds" is the beginning of the band's next phase. "With Charlie leaving us, I think we needed to make a new mark with Steve (Charlie's replacement Steve Jordan)," Richards said. "To reset the band was important."

Reset the band?  Charlie just spit out his vintage Port somewhere in heaven.  

Me?  Hearing "Angry" was probably enough.


FROM THE UNWASHED MASSES
It was smiles and questionable sunglass picks all around for our niece Nicki Vale and her boytoy Baron Belgium.  These star-crossed kids wanted a romantic trip, and what says romance more like Highmark Stadium in Buffalo for a Bills-Raiders NFL game?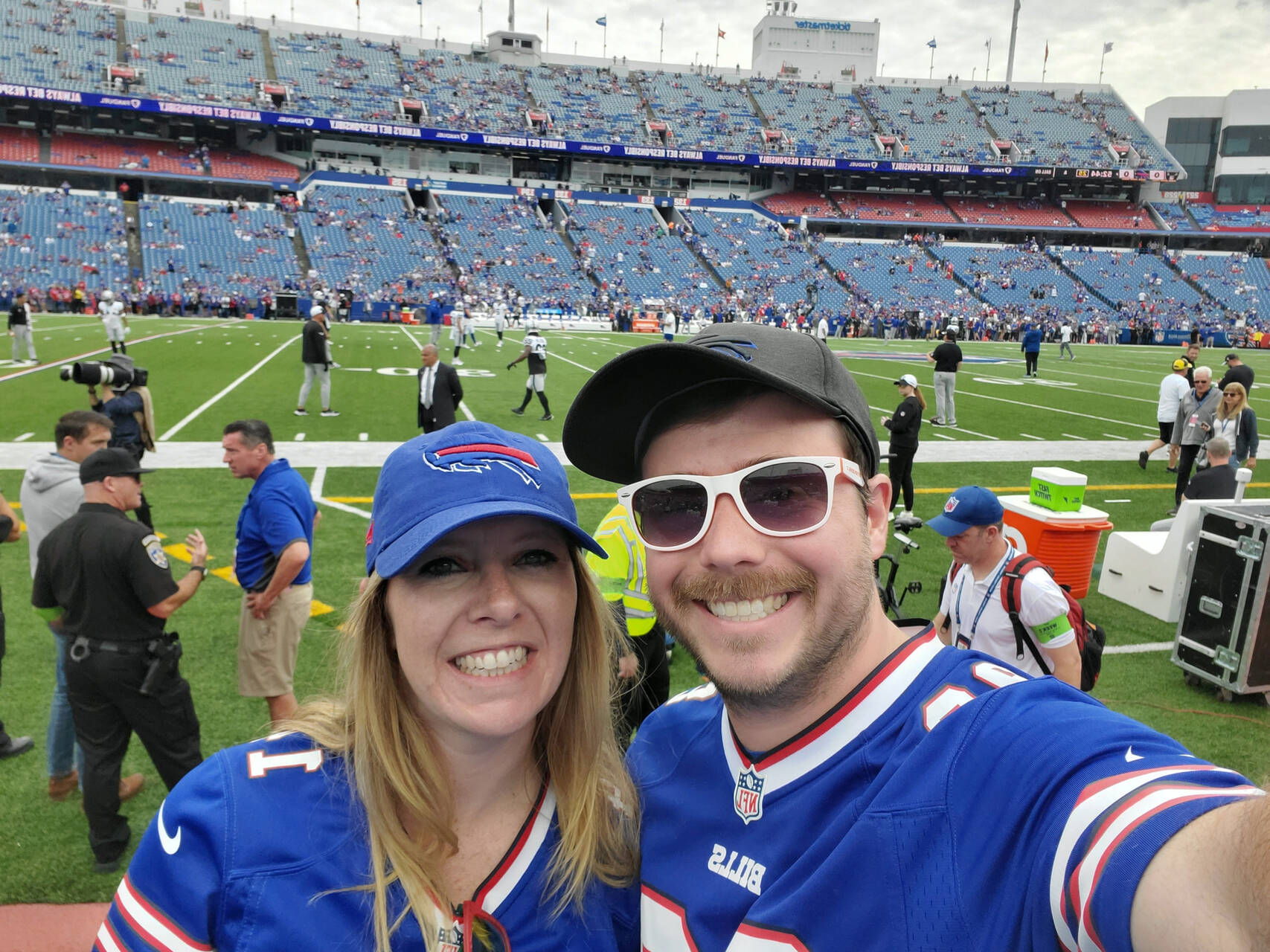 Thank you for reading this newsletter.  
KLUF
Of course, I am not going to dump on The Stones and leave you feeling empty.  It's the opposite, as here, on both
TIDAL
and
Spotify
, are the best Rolling Stones songs, from the beginning until the end (which I claim was
Steel Wheels
).  Here are the tracks, and I welcome suggestions for improving the content, although there will be no "Angie" - I really don't like that song.
Heart Of Stone 
It's All Over Now 
Not Fade Away 
Time Is On My Side 
As Tears Go By 
Get Off Of My Cloud 
Satisfaction 
The Last Time 
Play With Fire 
19th Nervous Breakdown 
Mother's Little Helper
Paint It, Black
Under My Thumb
2000 Light Years From Home
Let's Spend The Night Together
Ruby Tuesday
She's A Rainbow 
Jigsaw Puzzle
Jumpin' Jack Flash 
Salt Of The Earth
Street Fighting Man
Sympathy For The Devil
Gimme Shelter
Honky Tonk Women 
Let It Bleed
Live With Me
Love In Vain
Midnight Rambler 
Monkey Man
You Can't Always Get What You Want
Bitch 
Brown Sugar 
Can't You Hear Me Knocking 
Wild Horses 
Happy
Tumbling Dice
 Doo Doo Doo Doo Doo 
Ain't Too Proud To Beg 
It's Only Rock 'n' Roll  
Time Waits For No One 
Hand Of Fate 
Miss You 
When The Whip Comes Down 
Just My Imagination  
Some Girls 
Respectable 
Before They Make Me Run 
Beast Of Burden 
Start Me Up 
Hang Fire 
Little T&A 
Waiting On A Friend 
Sad Sad Sad 
Mixed Emotions 
Rock And A Hard Place
Almost Hear You Sigh 
 Slipping Away