TODAY'S RAMBLINGS

Enjoy your Monday, completely free of my opinions, apart from the fact that SF is gorgeous,
the debacle at Union Square over the weekend
notwithstanding. 
I just love this photo, which I took last week in The Presidio.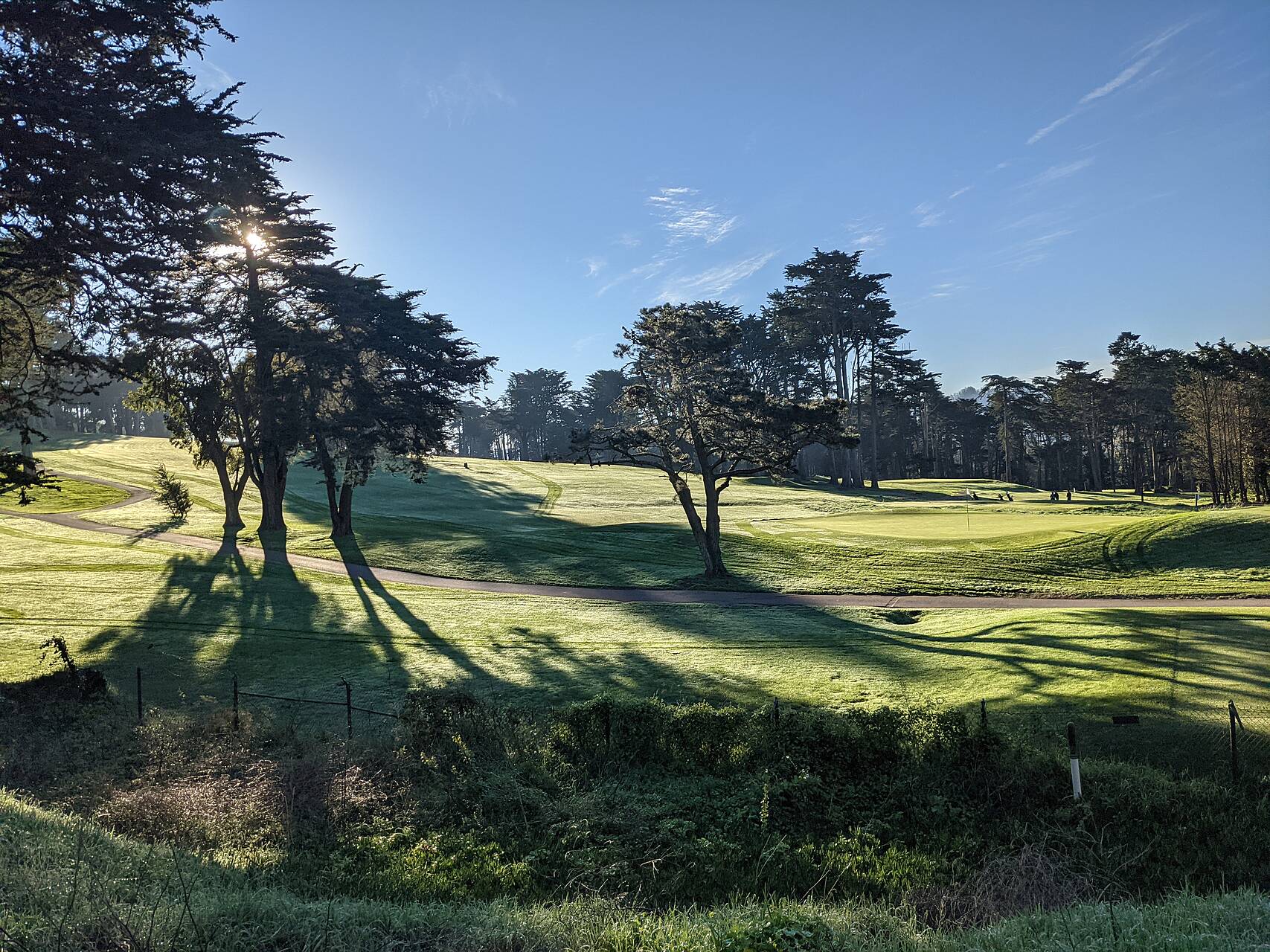 FROM THE UNWASHED MASSES

One reason for the brevity of today's post is that I am hard at work on responding to this imposing challenge from the Windy City intellectual Steven Simon:
"You know what I'd like to see?  I'd like to see you go through each of these Culture War topics and put yourself in a MAGA hat or in front of Fox News.  What would they say?  Not sarcastically . . . but honestly. What is their position?  It (will be) hard because most of these arguments are ridiculous.  But I'm intrigued to see what you come up with."
Mr. Simon, a big thinker as far back as I remember, provided two
Killer
examples, which I'll share, along with my own attempt to get all Tucker Carlson-y, on Wednesday.  
Not to be outdone on the photo front, Ol' Purple Label sent this in from a couple of nights ago, from her and hubby K. Helmsley Garfinkel's swank lair, high atop Rincon Hill ("The East Cut"?  No.).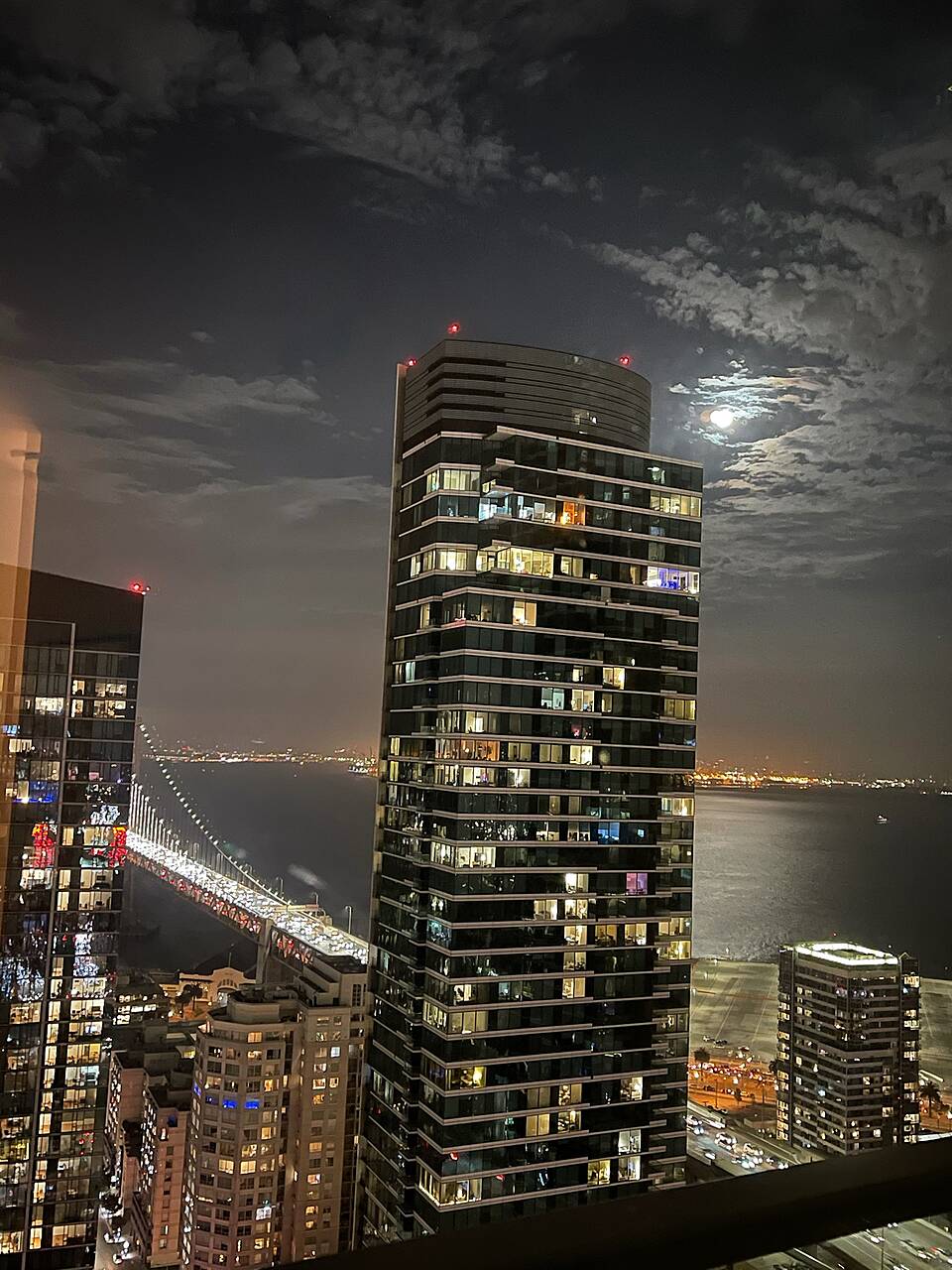 Back on Earth, here is the scholar Raymond Michaels again, following up on his previous note on corruption in America and the intersection of capitalism and climate change.  He even is kind enough to share his thoughts on my narcissism!
"You advocating for a 1950s America of union jobs as the gold standard??  Sorry, must have the wrong email address.  And you were calling me a blood-sucking monster that kicks nana to the street because her (employer name deleted) medical bills were so high.  Can't wait to have labor strikes, uncompetitive labor costs, and another dynasty of Hoffa families to jump start EV revolution.

It is incorrect to say capitalism does not play any role in addressing climate change.  Individuals and companies are putting their private capital into companies that are shooting to bring us to a more carbon-free era.  Below is a screenshot from WSJ news.  Look at the valuation of recent IPO Rivian which has eclipsed $100 billion without (government help) and just delivered their first model car to a customer in November. Many people are putting their money where their mouth is and placing bets on technology that will help with a greener future.  The question is, are you?





New levels of narcissism achieved. An award show put on by yourself to award your best experiences from an extravagant 2021?  Barrier to entry for a category is you had to have been there?  Salt of the earth, you are."
Ouch.  At least we recycle, and hey, 
it's not narcissism
.
And then there's
this
.  He deserves articles like that, although I will say it belonged in
The New York Times
or
Artforum.
  But attaboy, Cuz, and here's an excerpt:
"(He is) an artist whose works are in the permanent collection of 70 museums around the world, has had more than 70 solo shows, and has received many awards and fellowships, including a Guggenheim."
Check out his art, or even better, buy some,
right here
.  It won't be like any other holiday gift you'll give or get this year. 

Lastly:  it was gratifying to see the 1970's sitcom maven Hunter Deuce dig the Cunningham photo that appeared in Friday's newsletter:


"Wow, I can't believe you found a Happy Days photo with Chuck!  RIP, Gavan O'Herlihy."
Gee, I didn't even know he was sick.
Thank you to any one that is reading this newsletter.


KLUF

Let's keep it an SF thing today.   I featured Journey recently, so I can't go there.  How about something pretty far away from Journey, but still SF?
Here is
the eponymous debut album
from Black Rebel Motorcycle Club.  Hard to believe that this album is over 20 years old, but this fine disc is an example of my gripe that there's little new and exciting with music today:  this album sounds like it could have/should have come out yesterday.  Now get off my fucking lawn and play the album.  And also this song, from their second album - "
Stop
" is one of my favorite tracks by any band - what riffs!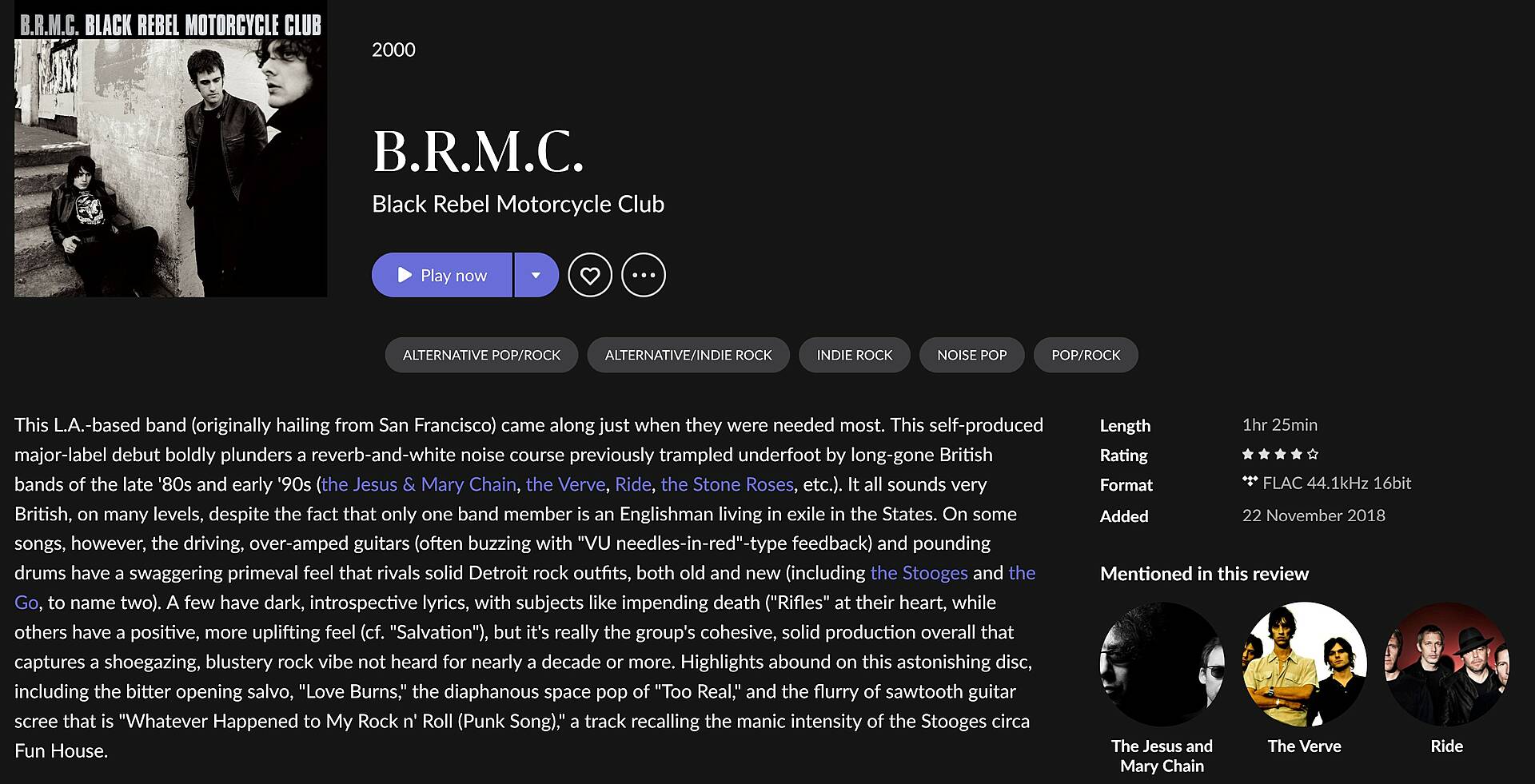 (BRMC's was a catharsis of sorts for my PTSD from listening over the weekend to a band called The Knocks, whom a woefully misguided Hunter Deuce somehow enjoys and thought I might, too.  I likened them to bad, late 1990's Britney Spears.  In fact, I was so distraught, I almost put on Jeff Tweedy by accident.)