TODAY'S RAMBLINGS



Let me be clear, until this past Memorial Day, I had never even seen the original.  While I consider Tom Cruise one of America's biggest movie stars (and a fine actor, to boot), I am not a big action movie nor homoerotic guy, so I had made it to 58+ and had somehow missed the glory that is 1986's "Top Gun".  But I rectified that, in 4K and with great sound too, on Monday, on my couch at home.  I rate the original as
Serviceable
, and just a tad predictable.  The smoking-hotness of Kelly McGillis almost makes up for it, but only almost.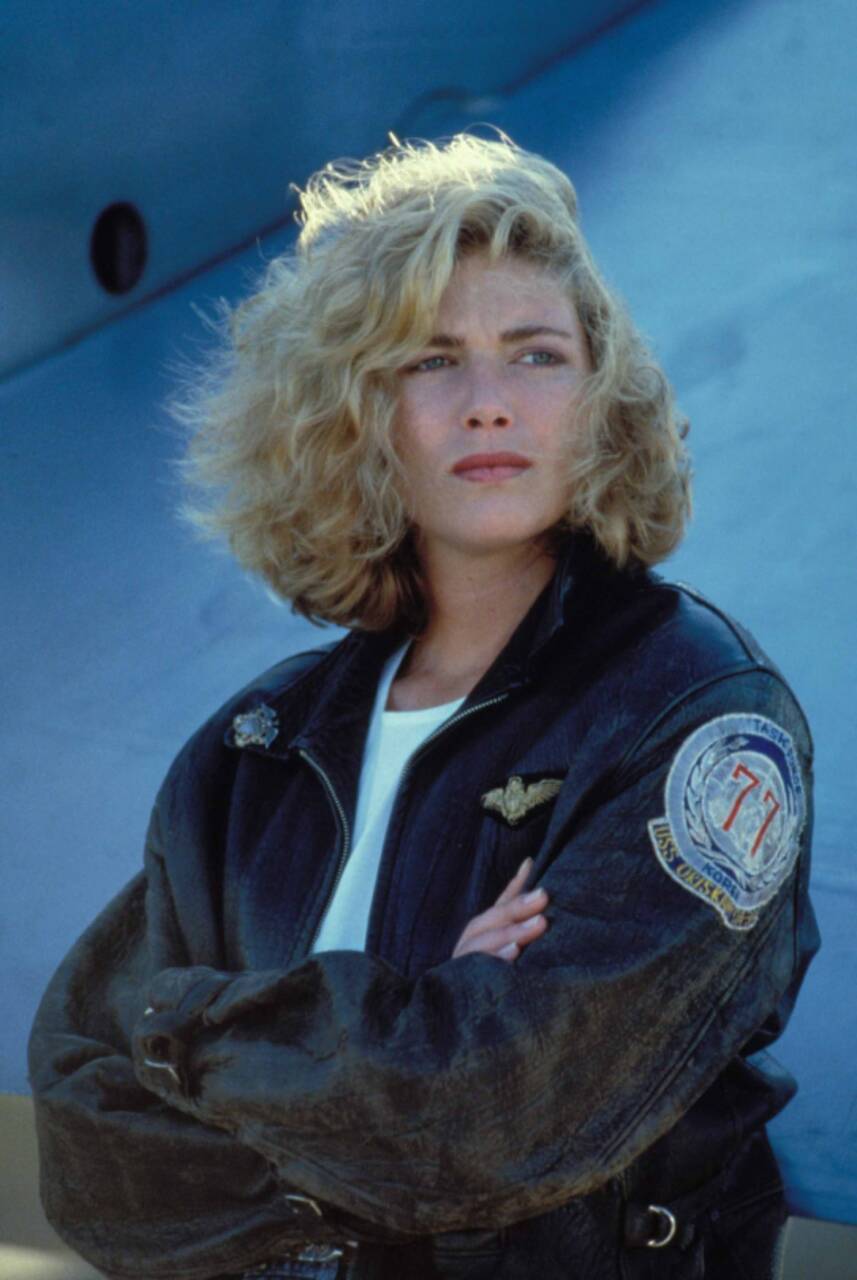 And going deeper, let's remember some of Tom's finest moments on the screen, apart from "Top Gun":
Risky Business
Color of Money
Rain Man
Born on The Fourth of July
A Few Good Men
Minority Report
Magnolia
Tropic Thunder
OK, OK - there's the Scientology stuff, the Katie Holmes stuff, the diminutive stature stuff.  But he was cool enough to land pre-bat-look, pre-country-crooner Nichole Kidman, so he must have something going for him.
It was with all of this in mind that I headed out to dinner at the SF institution
Tommy's Joynt
.  Our group included the movie crank Hunter Deuce, my better half Julie, the braumeister Gunther Strobel, and his resplendent bride, Antoinette.   In other words, the perfect crowd for a Tommy's hot buffet/shot & a beer preshow meal.
Tommy's Joynt is what I mean when I say "Textbook".  There are patrons - left in place during the pandemic - that have been there since the Spiro Agnew era.  And that's the good part.  The better part is the yum-yum-yummy food off of the yards-long steam table.  Hand-carved roast beef.  Hand-carved corned beef and pastrami.  Fresh SF sourdough rolls complimented with those pats of butter in foil.  And all the veggie and sugared trimmings one could want.  Tommy's has to be experienced to be believed, especially in 2022 and especially in SF.  A must.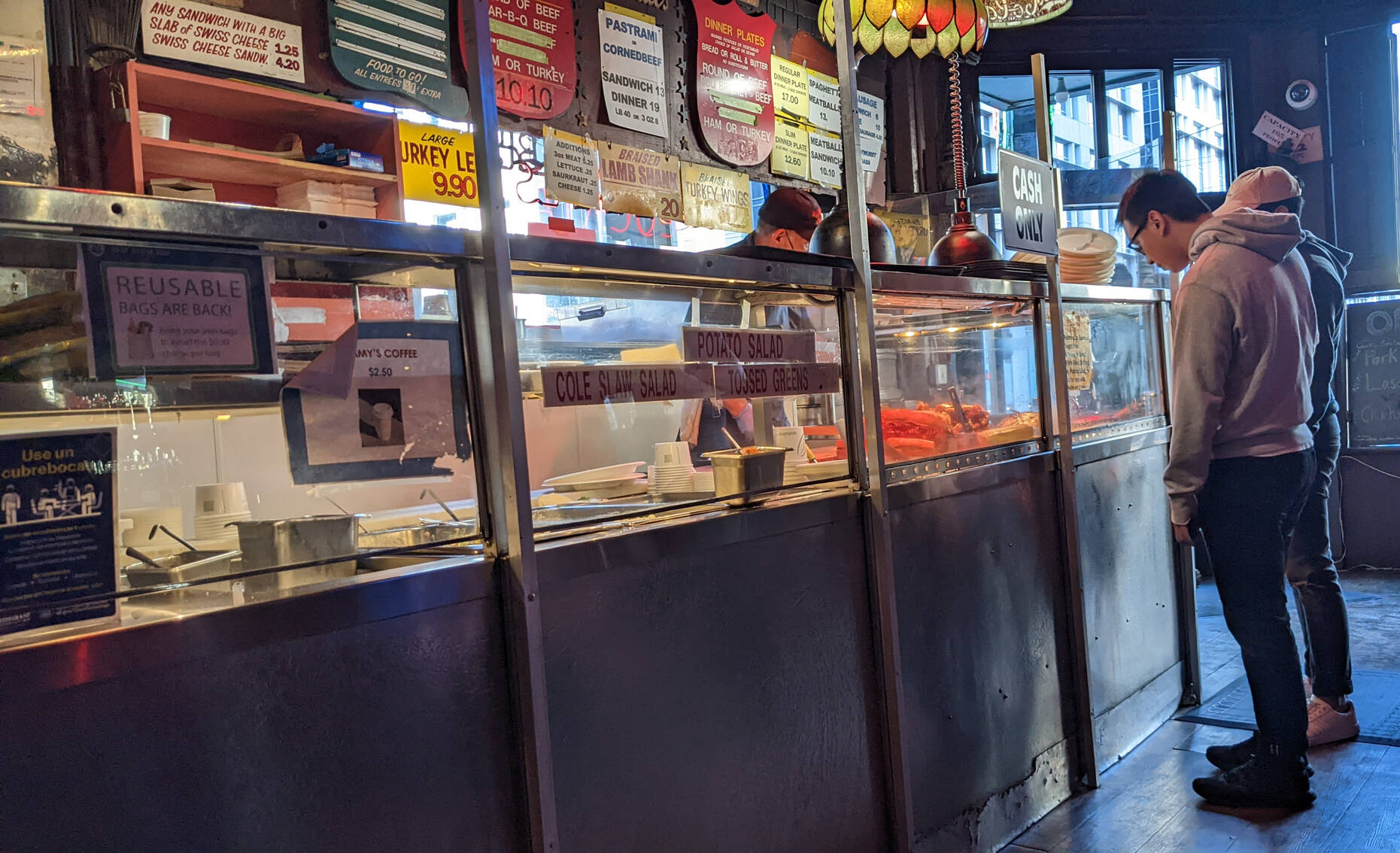 So we left neither hungry or thirsty as we walked across the newly-beautified Van Ness Avenue to the also newly-beautified CGV Cinema at 1000 Van Ness.  The time had come:  we were walking in for the 7PM screening, presented in ginormous IMAX, of "Top Gun:  Maverick".  I think I was tingling a little bit, although it may have been the Fernet-Branca.
The theater itself we attended is a historic building, or at least one that is old and preserved.  It was a Cadillac dealership for decades, sat empty for nearly as long, and then re-opened as a part of the AMC movie theater chain.  They're gone, and the place has been nicely re-done.  A good thing, as the last time I visited, pre-pandemic and still an AMC property, it was Bogus and urgently needed a re-do.  So that was good.  The staircase is really something else, as were late 1950s Cadillacs - I took these last night.
By now, you might infer from my delay in discussing the movie itself that I was less than impressed.  You'd be right . . . and perhaps a bit wrong, too. 

Right because the movie is barely Serviceable.  It is in some ways more predictable than the original.  In place of McGillis, we get the equally striking - but jeez, too thin - Jennifer Connelly.  There's a special mission that strains credulity:  the target could just as easily be the lair of a Bond villain.  There's a Val Kilmer-like character, and like in the original, he sincerely shakes hands at the end with his competitor in the Top Gun school.  And there's even Val Kilmer himself, in a whacky elder statesman role.  Huh?

At the center of the plot there's this.  In place of the dead Goose, we get his very much alive son Rooster, who's grinding a major axe regarding an action the modern-day Cruise/Maverick made on behalf of Rooster's mom.  You see, we're told that Rooster's mom, played by an incredibly awful Meg Ryan in the first movie, had asked Maverick to never let her precious Rooster fly, like his now dead daddy Goose. 

Can't you guess the rest?  Overcoming the obstacles Maverick had put in his way, Rooster is invited to Top Gun school anyway and somehow ends up as wingman to Maverick.  Who would of thunk it?  In the many climactic scenes (oxymoron intended), it's redemption after redemption, as old scars are plastered over, and sequel foundations are laid.  Tom even flies an abandoned enemy aircraft - which is . . . wait for it . . . a Navy F14 Tomcat.  Of course he saved the day in episode two in the same plane he flew in episode one.  

Yes, as hokey as it is contrived. 

So it's just Serviceable as a film.  But it's really a movie, and as a movie it bordered on triumphant.  The production quality is gonzo, the flight scenes are mostly real, and let's face it, Tom Cruise is as close as we're getting to our own Cary Grant or Jimmy Stewart, so there's that.  I would certainly want to see it in IMAX only, as I'm not sure the point otherwise? 

Top Gun:  Maverick
Rating:  Serviceable


FROM THE UNWASHED MASSES
Shockingly, few seemed interested in my new headphones.  I can't imagine why?  Is it because we have too many guns?  Too few leaders?  Headphones (or Top Gun movies) seem trivial?  Guilty as charged. 

But Dr. Doreen Downs still took the time to send this along. 


 I wish you great sounds with your new Sony WF-1000XM4 earbuds for years to come!

I'd be curious to hear what the good Dr. wears herself on her frequent jet flights?
Thank you to any one that is reading this newsletter.


KLUF

This works in two ways (maybe three?) for today on
KLUF
.  Here are Wings and their "
Greatest
".  I really love a lot of these songs, and even "Silly Love Songs" isn't quite as hokey as "Top Gun:  Maverick"?