I flew from the gorgeous, new-ish (and nearly empty) Harvey Milk Terminal 1 from SFO to ALB on Saturday.  For an airport, T1 at SFO is wonderful.  Plus, the new AA Admiral's Club there is about as good as it gets (domestic benchmark = Alaska Airlines at SEA).  Easy-peasy into ALB via a packed ORD, and in to the
Serviceable
Homewood Suites next to ALB.   Next door destination
JT Maxie's
was closed, but that's probably for the best.
Sunday 2.5 hour drive from Albany to Murphy Manor in (actually, on)
Tupper Lake
.  A highlight early during the drive was when I accidentally forgot where I was and ordered sourdough toast with my eggs at the
Latham 76 Diner
.  The waitress politely straightened me out and I got the white toast I deserved.
After b'fast at the Latham diner, I hightailed it straight to a literal
meat institution
, and then went non-stop to The Manor.  It was snowing very hard on the drive up, it was crazy cold/nasty Sunday afternoon, and Monday beckoned gorgeous and frigid.  I love it here.  The Manor isn't so bad, either.   
To coin a phrase, pictures tell thousands of words.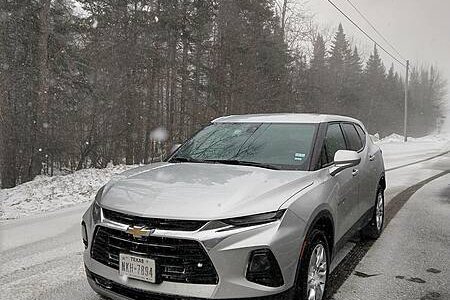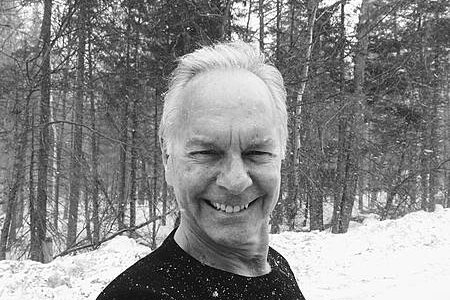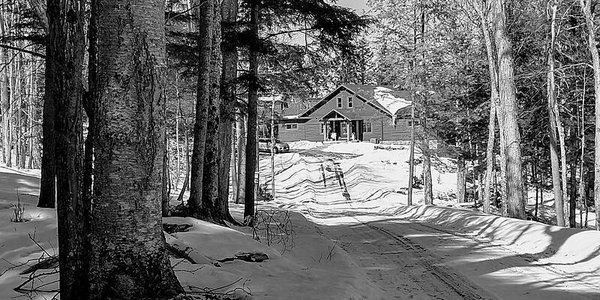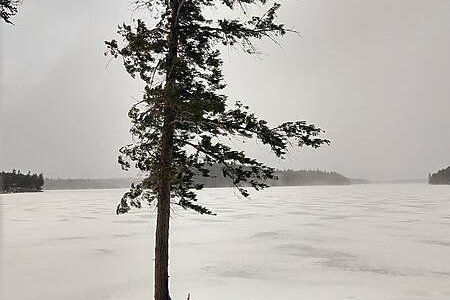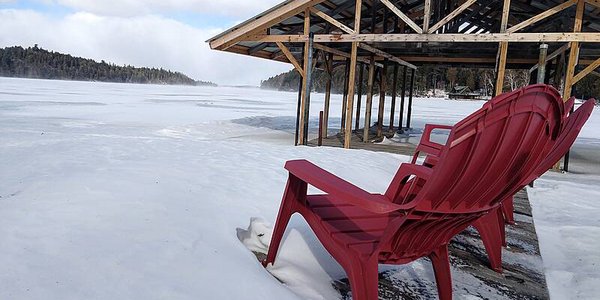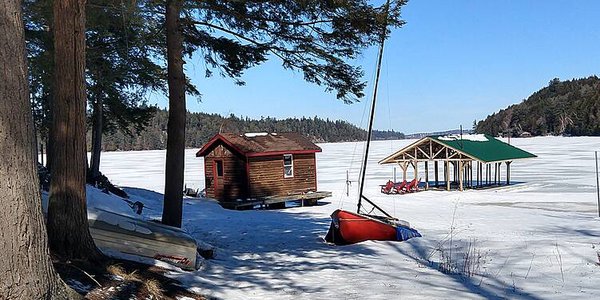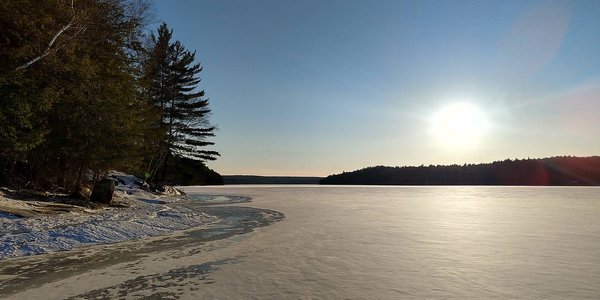 And this is a work trip LOL!  Just popped in a Sonos Beam and Sub in Dr. Shelly Murphy's Purple Label-ish Great Room.  Dare I say the HDMI-ARC-based Beam is
Diamond-Certified
?  Actually, it was the easiest install I've ever done.
Next up, partnering with Bulleit Bob and getting 3 more music zones going.  Gosh, I hope that doesn't eat in to my winter walks and happy hour(s) . . .
The last few days in Tupper Lake and The Adirondacks were warm and sunny, in the upper 50's most days.  I had a great last dinner in town with Bulleit Bob and his lovely wife Betty at the Tupper Lake stalwart
Little Italy
.  Great way to wrap up a great trip.  The food was actually quite impressive - I'd say
Textbook
, but it didn't have the vibe necessary.  Not Killer either, but approaching that.
For the many looking for a photographic summary of the trip,
here it is
.  Some you have seen, many you will have not.  I hope you enjoy the photos and videos - be sure to check out the impressive snowmelt run-off in two videos I shot on the grounds of The Manor.
The big Tupper Lake trip ended Friday with a close look at
my quasi-dream home
and then a foggy drive down from the mountains and a return to my home town of Albany.  Ah, the charms of the Albany-Schenectady-Troy Tri-City Capital District.   It was 72, muggy, with gale force winds.  Just like California.  Said no one.
Upon my noon arrival, I checked into a hotel at which I've never stayed - surprising given
the ridiculous proliferation of hotel brands
.  The chain is
Tru by Hilton
and can you guess the target market?  Well, I can confirm there were foosball tables in the lobby, but the fact is, my room at Tru was the epitome of a modern hotel room.  Clean, simple, and attention paid where you want it (bedding, towels, workspace).  I can certainly recommend a one or two night stay at a Tru by Hilton should the opportunity present itself.
Next, it was on for something critical:  real Buffalo wings.  Ranch dressing?  Not in Albany, folks - it's the correctly-served blue cheese.  I reached out to fellow Albany wing aficionado, Steven Simon, for guidance, and I ended up at The Little Horn, which some fool had renamed
Lanie's Cafe
for a lunch of two beers and 10 wings.  Killer, and I'm not sure if I've had better wings before or since.  As with every other indoor venue I visited on the trip, I felt safe in terms of the virus - plenty of social distancing and uniform mask wearage.   
But now the big trip down memory lane:  drinks and dinner with first love Sadie Borger at Albany fave
D'Raymond's
.  In fact, I found my shrimp cocktail rubbery and veal piccata soggy - Serviceable is the rating, and definitely not Textbook (which they should be) - but no matter.  It was wonderful reconnecting after almost 35 years with Sadie.  We covered funny stuff and serious stuff, but we go way back, so it was like it had been more like 35 days rather than 35 years.  Thank you, Sadie - I can understand my attraction to you all those years ago.   
So - as I write this inbound to SFO - trip over.  I really started missing my superlative better half Julie late in the trip, but on the whole - amazing.  Thank you specifically to Dr. Shelly Murphy for my visit to her Manor.  Yeah, I did some Casa Integration work, but not too much and The Manor is a special place from which to hide out independently for two weeks.  Thanks, Fave - another special one for my already-overloaded memory banks.