TODAY'S RAMBLINGS

I am frankly at my wit's end (no cracks) regarding this whole vaccination thing.  I think if I were given a magic wand and allowed to change any one thing in America, it would be to eliminate the politicization of science and expertise.  I'm fed up.
Of course, the biggie is Climate Change.  The fact that some (although is there a single Democratic or Liberal Climate Change denier?) want to dawdle on solutions or still pretend there's no problem in the first place has had deadly consequences and it is getting worse.  Floods, fires, drought - hmm, it's odd that no scientist predicted this in the '80's and '90's.  Oh, wait.  Virtually every climate scientist was warning of those exact things.  Where would we be now if we had acted, really acted, way back then? 
But wait!  There's more!
The flat-Earthers are back again with
their refusal to get a COVID-19 vaccination
.  I am starting to wonder if this isn't some kind of natural selection process where people this stupid simply vanish from the planet.  Good riddance?  Is that mean?  But especially here in America, where our Federal government has done a great job of getting vaccines produced and distributed, there is simply no excuse.  It is tested, safe, free and readily available.
To those that say getting vaccinated is a personal choice, I ask if you or your child getting polio, smallpox, or rubella is also a personal choice.   And my God, even if it were a personal choice, is this really too much to ask for the common good?  A free shot or two that solves the problem and that's proven to have no or minor side effects?
I just don't get it.  If you've not been vaccinated and are reading this, please reconsider your thinking.  There is plenty of reliable information out there regarding the safety and efficacy of Pfizer, Moderna and Johnson & Johnson vaccines.  Here is just that from
 The Mayo Clinic
.   
But all is not all glum and vaccinations up here at elevation.  The beaming Nicki Vale arrived and the weather is
Chamber of Commerce
, with little smoke or haze.  And as expected, Rocky Mountain National Park is Diamond Certified (duh).  It's been so long for both Julie and myself that it, yes,
Feels Like the First Time
.  Today it's
Trail Ridge Road
, but the hike Monday and the horseback ride Tuesday were off the charts.  Here are a few snapshots - but the forthcoming album will have the best shots :)
FROM THE UNWASHED MASSES

Back to a sad reality for a moment.  We received word yesterday that a former of colleague of mine from London passed away two nights ago.   Peter Carolan was a wonderful man and no one that knew him personally or professionally will ever forget him.  He and his wife Eve were so very kind to us when we were there.  Peter also happened to be absolutely hilarious - his mastery of
Cockney Rhyming Slang
was something to behold.  Cheers, mate - you'll be missed.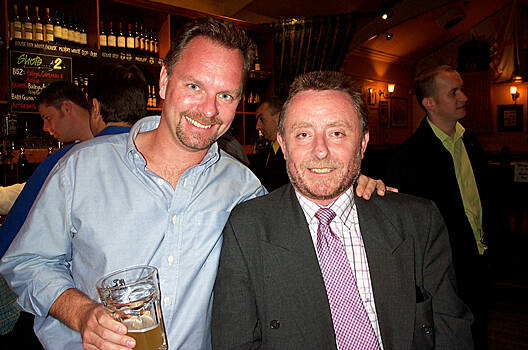 P.S. to my close friend and fellow
London worker
George Valiant Walker:  we must toast Peter soon. 
Thank you to any one that is reading this blog.


KLUF

No, I don't like The Cure enough to go with "Disintegration", which has the song "
Fascination Street
".  I don't even have the album, frankly.  Plus, a lot of this blog has been a downer and Robert Smith's voice is not cheerful.
So, on an album whose name predicted my 2021, here are Wings and their live "
Wings Over America
", in high res.  If Paul crooning "Silly Love Songs" doesn't cheer you up after this downer of a blog, I don't know what will.