TODAY'S RAMBLINGS





In a development sure to be welcomed by many, I am taking a short break from publishing this blog.  I will be back, tan, rested and ready, on Monday, May 23. 


While I'm on hiatus, I hope you'll take the time to consider the future of work.  (Oh, the irony!)  Or more precisely, where knowledge workers, creatives, etc. will perform their jobs.  Maybe even where you yourself will be performing yours.  
To stimulate your thinking, I give you two impressive pieces of leadership.  
The first, from Brian Chesky, the co-founder and CEO of Airbnb, charts a course that I feel could be a future path for many companies.  You may have seen this already - if so, my apologies.
Today, we're announcing that Airbnb employees can live and work anywhere.

Our design for working at Airbnb has 5 key features:

1. You can work from home or the office—whatever works best for you
2. You can move anywhere in the country, like from San Francisco to Nashville, and your compensation won't change
3. You have the flexibility to live and work in 170 countries for up to 90 days a year in each location
4. We'll meet up regularly for team gatherings. Most employees will connect in person every quarter for about a week at a time (some more frequently)
5. To pull this off, we'll operate off of a multi-year roadmap with two major product releases a year, which will keep us working in a highly coordinated way

Why did we come up with this design?

The world has become more flexible. Our business wouldn't have recovered as quickly from the pandemic if it hadn't been for millions of people working from Airbnbs.

We also had the most productive two-year period in our company's history—all while working remotely.

Two decades ago, Silicon Valley startups popularized open floor plans and on-site perks.

Today's startups have embraced flexibility and remote work. I think this will become the predominant way companies work 10 years from now.

Companies will be at a significant disadvantage if they limit their talent pool to a commuting radius around their offices. The best people live everywhere.

But there's a tension.

The most meaningful connections happen in person. Zoom is great for maintaining relationships, but it's not the best way to deepen them. And some creative work is best done in the same room.

The right solution should combine the efficiency of Zoom with the meaningful human connection that happens when people come together.

Our design attempts to combine the best of both worlds.
The next is a bit closer to my own reality, in that I'm hitting my 3rd round of interviews with the company involved.  (
MY GOD, WHAT IF I WORKED AGAIN?!
)  It is hard to not be impressed by this explanation of Amazon's and AWS's light-touch approach regarding remote work.  It's longer, so here is a link to
their policy
, as stated by the CEO, Andy Jassy. 
But it's length does not mean it's boring - in fact, it's a master class in adjusting to changing circumstances whilst running one of the largest corporations in the history of the world.  Definitely worth reading. 
Chesky and Jassy and their two different takes would seem to provide viable remote work models for nearly every kind of company.   And I may get to experience one myself, if things happen at AWS.
So the important question, in closing:  I wonder if I'll need to turn my Man Cave in to a home office?  I shudder at the thought.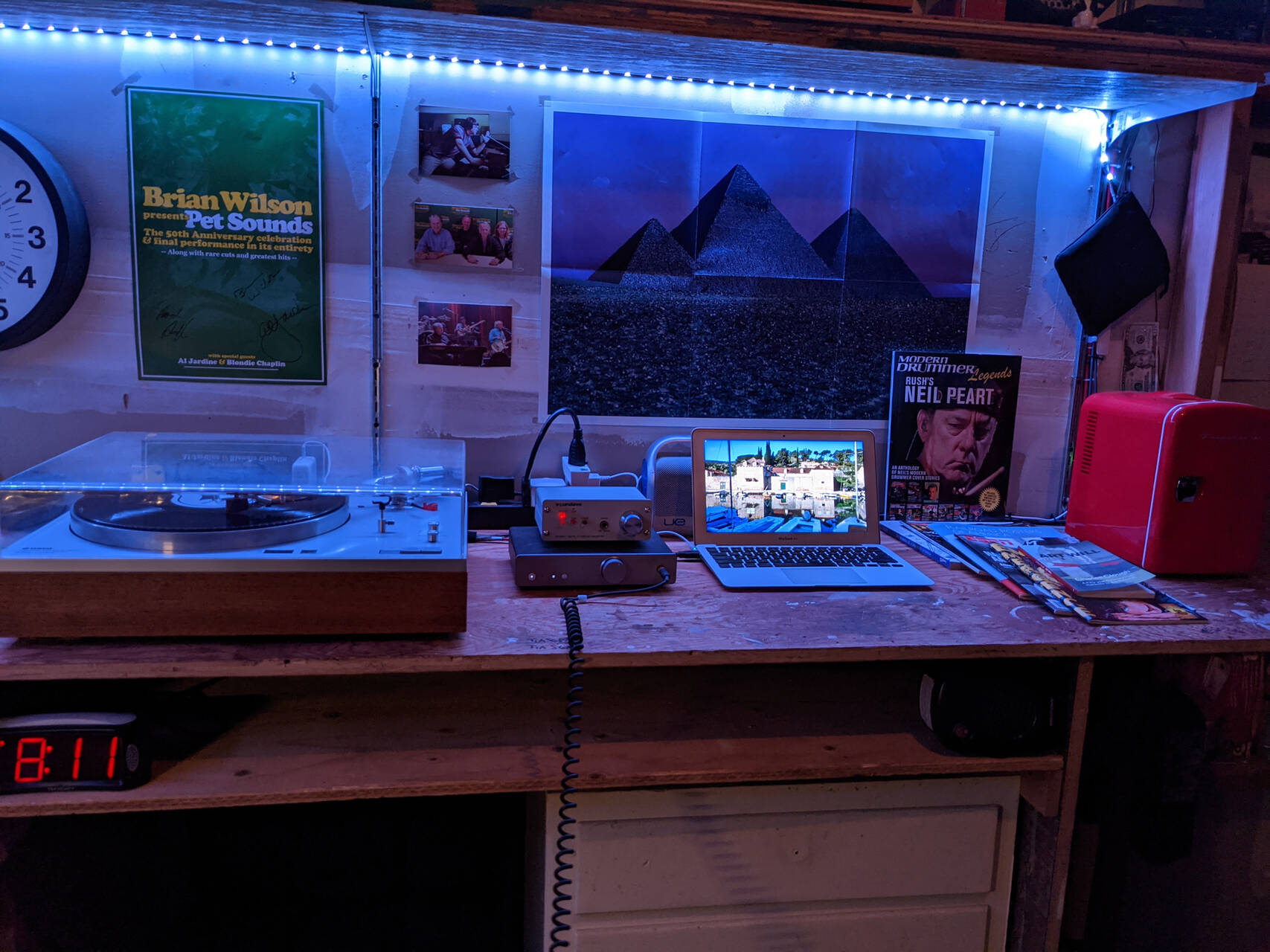 P.S.  I have removed the Forum and Member sections from
the Portico Darwin website
.  There was some interest and traffic initially, but it's waned over time, which is fine.  I removed it mostly because of the spam (!) I was getting via the sign-up function.
FROM THE UNWASHED MASSES

With all the bloviating I do here, it should be no surprise that a new-ish fantasy of mine is starting a political party, that I call REAL.  As in, Get REAL America, with REAL being an acronym for Rational Ethical Actual Leadership.  Look at this encouragement I'm getting, from the famed artist Charles Clough - this was in response to
my Woke rant
:
Maybe you should establish residence in a Red State and become a Republican and rebuild an Eisenhower-like organization that re-establishes norms of decency, justice, and, yeah, the American way . . .

Great idea!  In fact, I have a campaign poster that captures all of the above: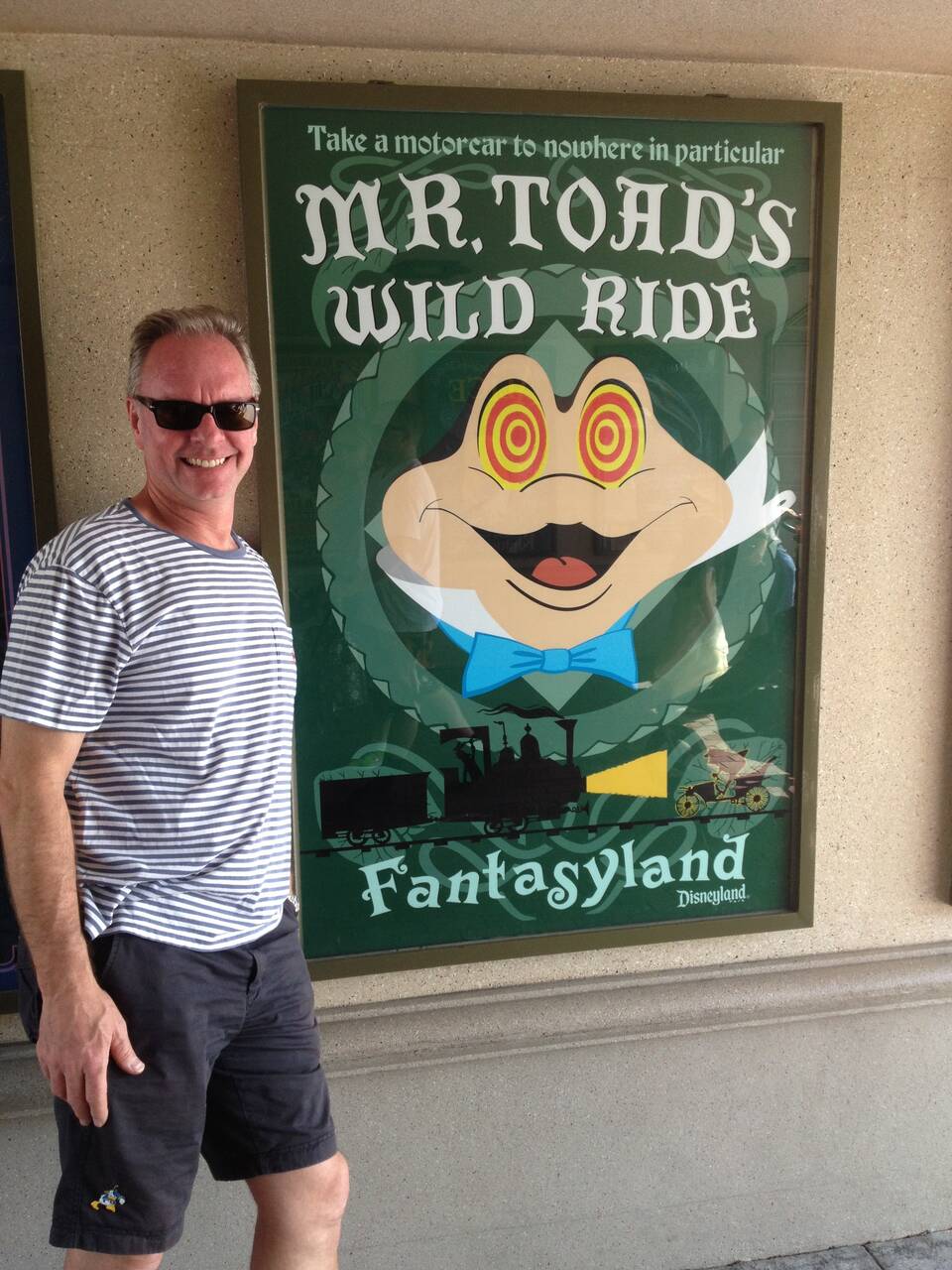 But
Governor Darwin
does have a nice ring to it, and wow, do a lot of Red States need some REAL. 
I'll be back on 5/23.  Enjoy the peace and quiet, but until then, please: 
get off my lawn!
Thank you to any one that is reading this newsletter.

KLUF

Appropriate on a couple of levels, here is the troubled genius Pete Townshend and his
Killer
quasi-solo debut album, "
Empty Glass
". 
Keep on working
?  Where?  We'll have to see how it all turns out.