TODAY'S RAMBLINGS

I guess some would call me materialistic.  Alright, everyone would, but that's OK, because I know I try to temper that with appreciation and gratitude. 
Seriously
.   
And there's nothing I own for which I have more appreciation or gratitude than an Omega watch that I inherited from my late father, Bill.  It is a 1971 Seamaster, and here it is.  It is gorgeous and very thin, especially given its vintage.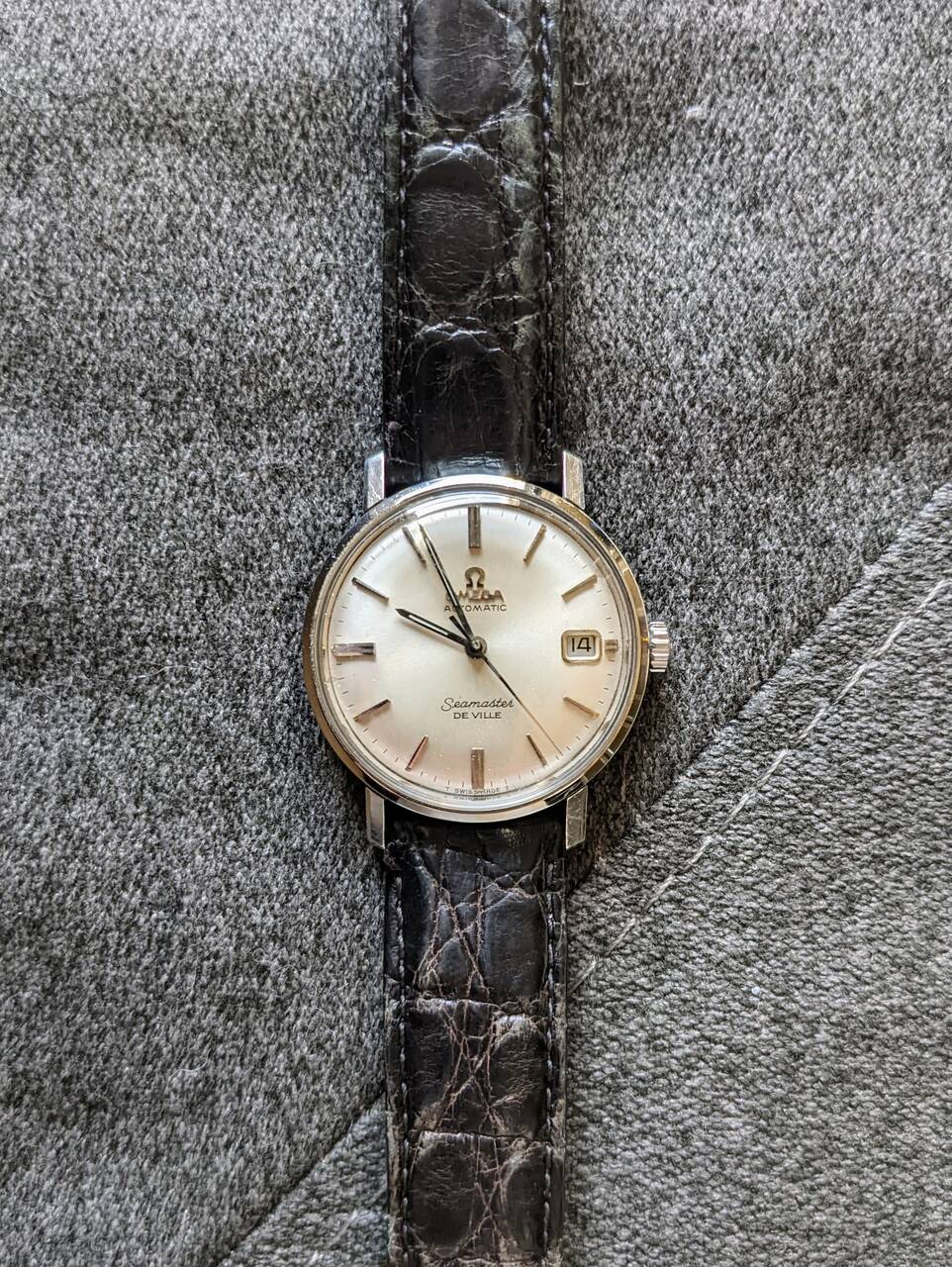 A shocker, I know, but there are a few stories about this beautiful timepiece that I'd like to share.
A Sign of Different Times

In 1971, my father received the watch as a gift for his 25 years of service at the time to his employer, New York Telephone, a wholly-owned subsidiary of the original AT&T, A.K.A.
The Bell System
.  AT&T was the largest company in the world for most of my father's 37 years there.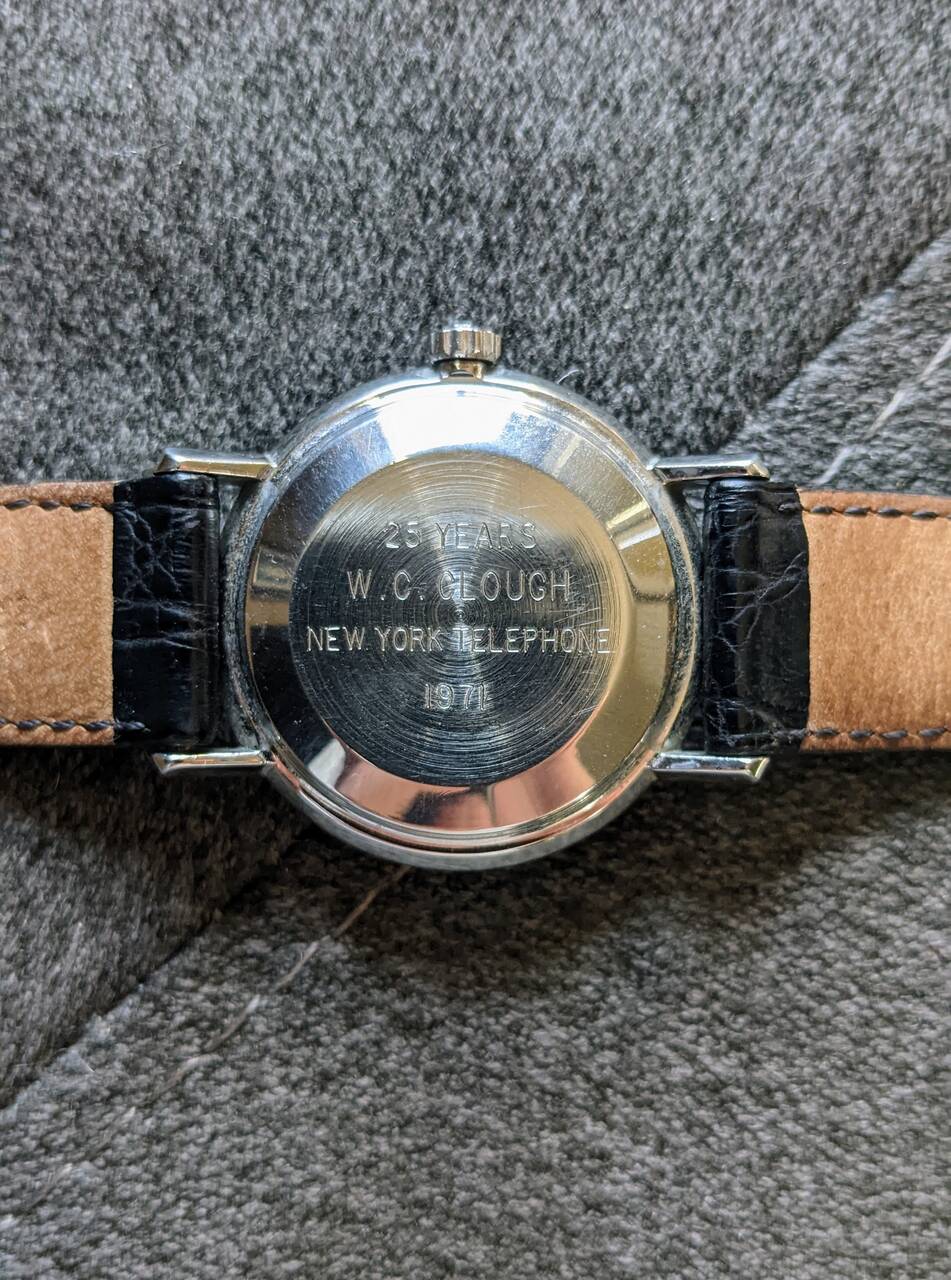 Can you imagine a company doing this now?  It seems so quaint for the cool kids of today.  But still.
He Ruined It, Vol. I

I don't know how my father managed to do it, but my first memory as a child of this watch was that it had a nasty scratch across the crystal.  I am not sure why, but he never had it fixed, and it is likely why he rarely wore it.
He Ruined It, Vol. II

Anyone that knew him on any level will remember that my Dad had a very distinctive (and typically spot-on) sense of style.  Günther Strobel-like, one might say.  But the watch in my memory always had an unattractive 3rd party metal watch band that my father had fitted (for whatever reason).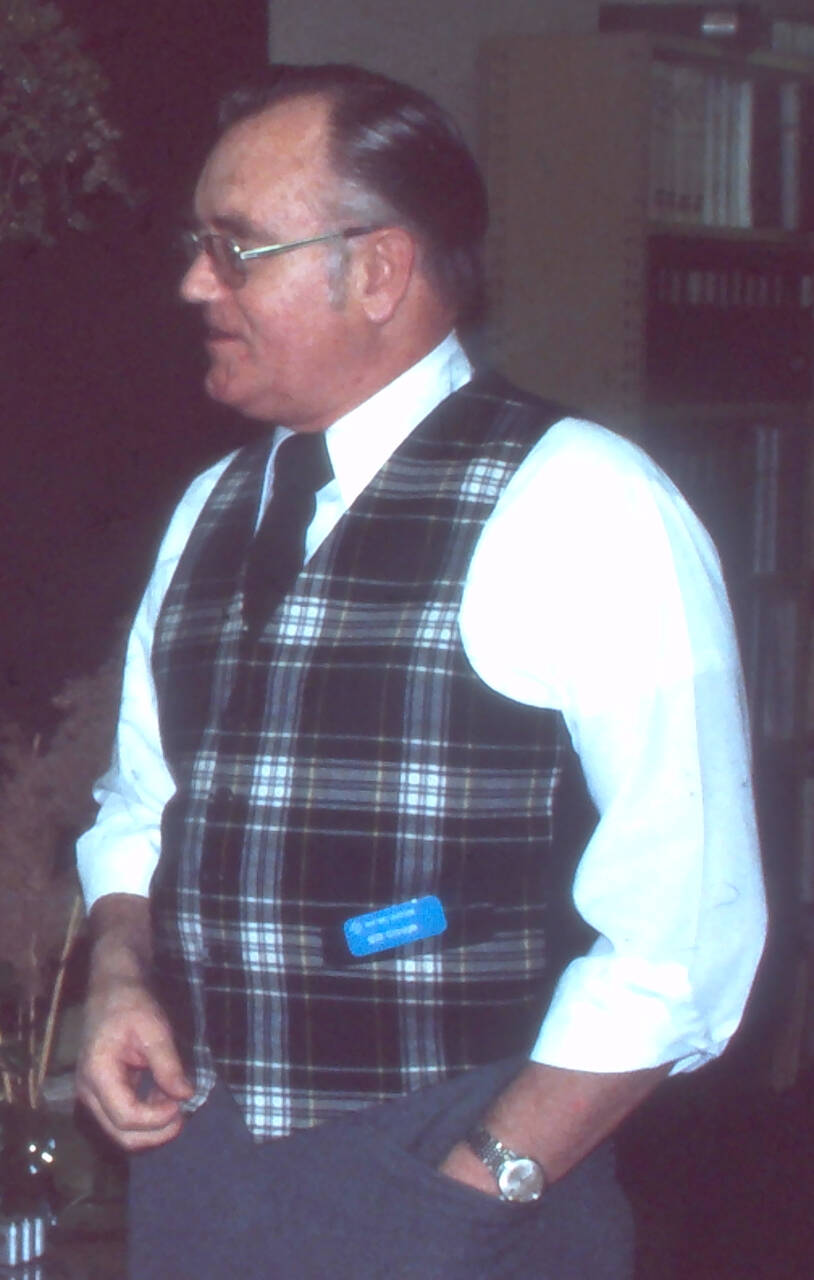 That blue name tag on his vest has The Bell System logo and the words "New York Telephone" and "Bill Clough", but hey Dad:  maybe lay off the Weissβier?
Laying Fallow, Vol. I

He eventually stopped wearing it altogether.  I am not sure when the last time he had it serviced, so it probably ran poorly, if at all, and even running, it had a scratch on the crystal and an ugly watchband.  By this time, those rectangular dress Seiko watches were all the rage, and he had kind of moved on to those?
2007

Dad passed away that year after a long and mostly happy 87 years and the watch came into my possession.
Laying Fallow, Vol. II

I am not particularly clear why - these were my salad days at Casa Integration - but I never had the watch serviced or repaired.  Until I returned to the corporate world in 2018.
TEECOM

Landing at TEECOM after 17 years away from corporate is one of my proudest accomplishments.  And I was ready to wear something other than
Carhartt
's finest 5 days a week, so I bought a nice biz casual wardrobe and what could possibly complement it more than a vintage Omega watch?  And, after 2 years of tightening our belts over
Casa Integration 2.0
, I could again afford to have it refurbished.
I will never forget the highly recommended and Omega-authorized old codger we found in an office above Union Square here in SF. 
Textbook
doesn't begin to capture him or his tiny watch repair shop.   He had my watch for two weeks, and during that time, he completely refurbished its mechanism, fixed the crystal, and put a beautiful crocodile watchband on it.  Operation Grand Slam - the day I picked it up, I was brought to tears by the perfect job he had done. 
That was in early 2018, and I've worn it with immense pride and pleasure ever since.  Until I nearly lost it, in its 50th year in my family.
Near Death Experience

Those of you following at home know that 2021 was a wonderful year for us for travel.  And a major highlight was our 3 week stay in Diamond Certified Santa Fe.  A big reason it was one of our best trips in a year full of them were our guests:  we had visits by Arthur and Mrs. Crup, followed by Elizabeth "Polly" Michaels and Primo Harvey, PhD.
It was during the former's visit that the wheels and watch literally came off.
The 4 of us partied at our swank condo, and then cruised over to a hardcore New Mexican restaurant right around the corner.   While seated at the table, I noticed my watch wasn't on my wrist.
Had I not actually put it on before leaving home?  I was buzzed enough at this point that I wasn't certain.  As I went off to the bathroom, I tried to convince myself that I had not.
But I knew I had, and I was already starting to really, really fucking panic about having lost what is easily my single most prized - and irreplaceable - possession.  I sat back down at the table, and I was freaking out.  Then I looked on the floor, near our table.  
My father's watch had apparently become unlatched, fell off my wrist, and it was sitting right there.  On the floor.  It could have been kicked away by a worker or anyone.  It could have fallen off outside on the street.  Either way, it would have been gone forever.  But it was right there.
Once I started breathing, I put it back on, did a shot of tequila, and was . . . grateful.
FROM THE UNWASHED MASSES
Thank you to any one that is reading this newsletter.


KLUF
"Omega Man"!  Here are the Diamond Certified Police and
Ghosts In The Machine
.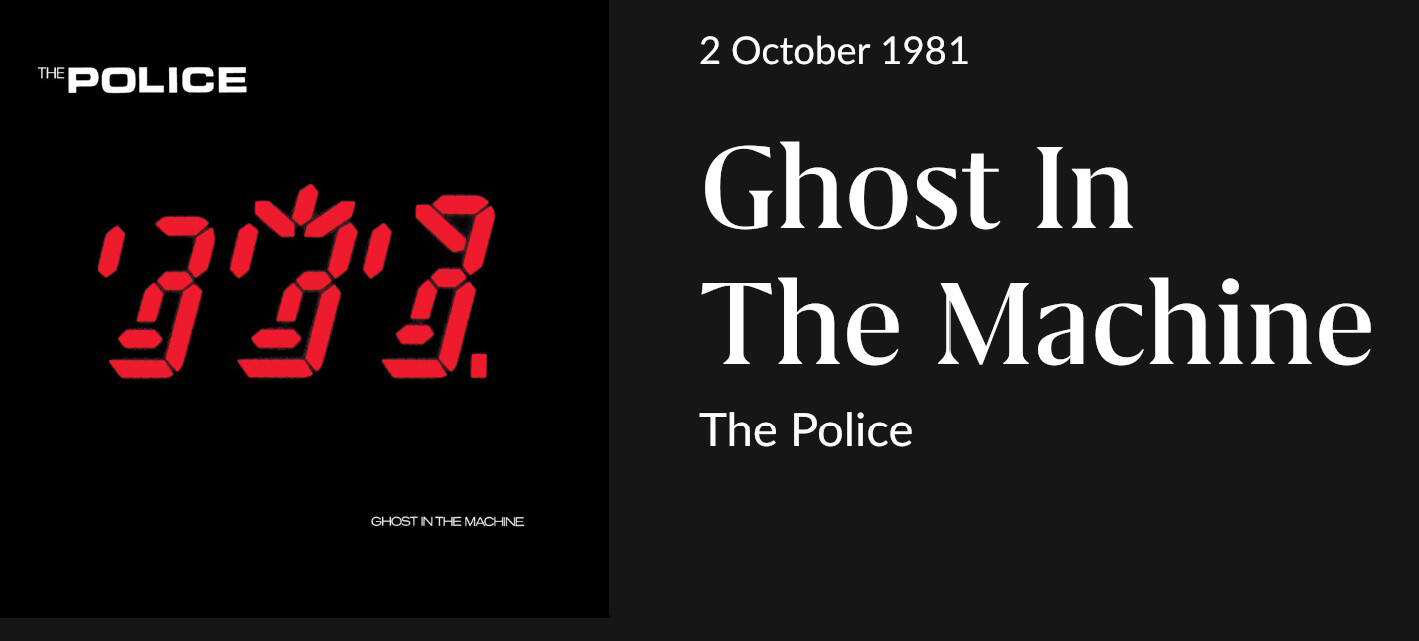 In addition to "Omega Man", this album contains two other all-time faves of mine by them:  "Invisible Sun" and "Secret Journey".   
Those songs and many others explain why they became and always will be
The Police
.