Over the last couple of days, in the wake of Meta's VR keynote, there's been
a lot of snark
about
virtual reality
on social media. And look, I get it … the metaverse is a bullshit dystopia, the hardware is isolating and these days we need more attention than ever on the real world. I'm with you on that.
I also don't believe VR will ever capture the mainstream, it's most definitely not the next computing platform and I hate pretty much every demo coming out of Meta's offices.
I mean, wtf, are you for real?
VR is a niche, it'll stay a niche, but it's a somewhat cool niche if you know where to look. There are legitimately wonderful and interesting experiments happening in VR, so here are a few pointers:
The Under Presents
: Live immersive theater in VR, yes please! The main game is possibly the best digital storytelling I've ever seen. There was also a spin-off called
The Tempest
, a 1h live play with a professional actor, getting you and a hand full of other people to act together. I'll never forget being part of it.
Watch this short peek behind the scenes.
Half + Half
is an odd, whimsical and quirky game, with surprisingly deep nonverbal interactions.
Notes on Blindness
visualizes how blind people perceive reality, while playing audio tapes recorded by writer John Hull, documenting his own loss of vision. It's intense, haunting and (no pun intended) eye-opening.
Echo VR
: Kind of a generic game, but the movement is so smooth and the sense of weightlessness surprisingly convincing.
Apart from games I frequently worked in VR a few years ago and, you know what, it was great, having your personalized multi-monitor virtual office everywhere you go, inside a small headset. I used
Immersed
, which was slightly held back by the headset's screen resolution, but already worked surprisingly well. Lots of "VR for work" demos focus on hideous avatars and strangely forced collaboration on nonsensical digital whiteboards, but I just used it solo and it made for a very focused, distraction-free and personal office space I could jump into at any time from anywhere. If you can stomach being laughed at by everyone around you.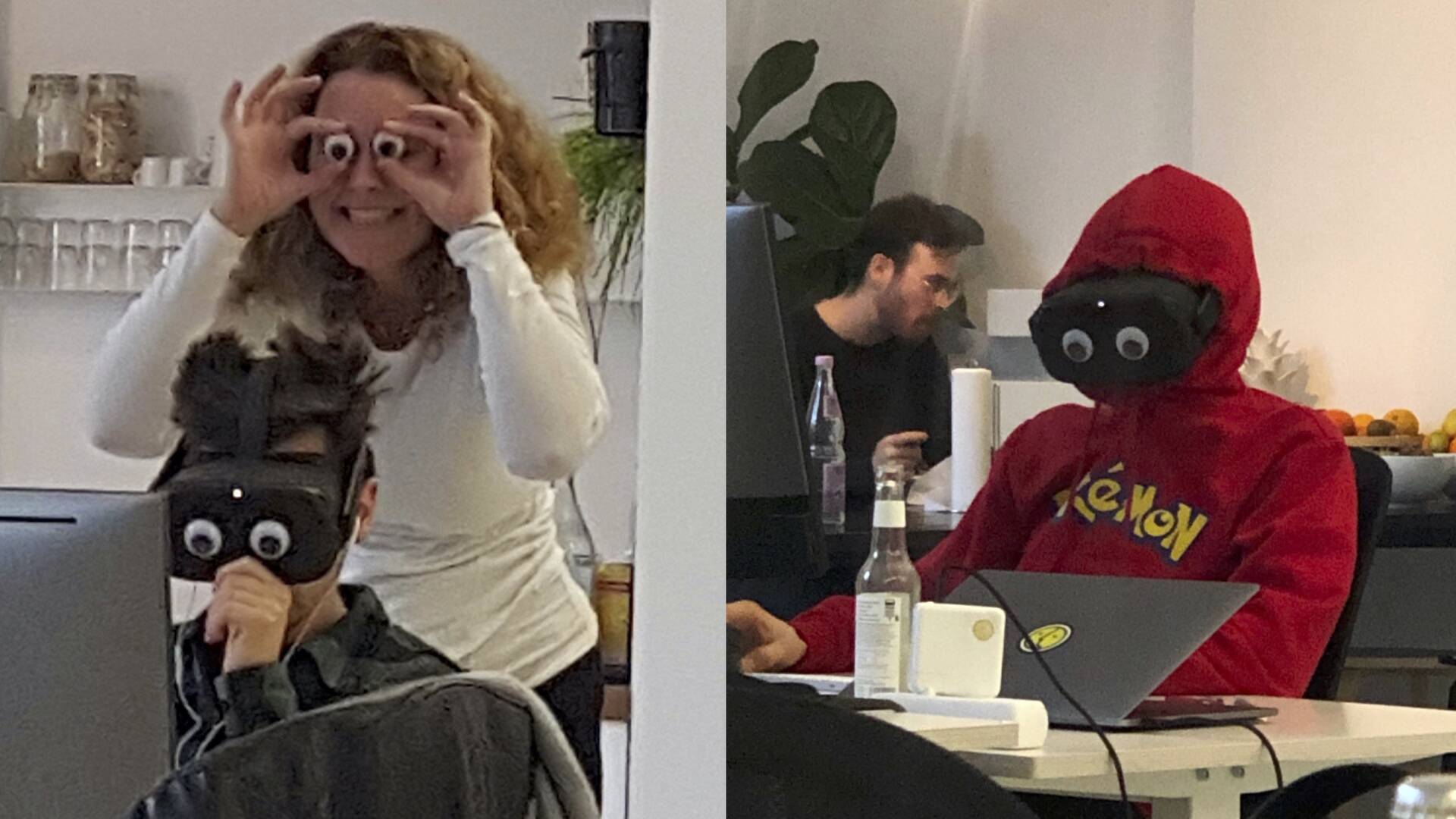 Personally I haven't put on my Quest headset in months and I used most of these games/apps years ago, but they made such an impression on me that I often think back to them. It's sad that Facebook is now the de facto steward of VR, with Zuckerberg relentlessly pushing his tasteless, bland and boring metaverse vision. Screw him, but maybe don't write VR off just yet.