I recently had a birthday and thought I would share some of the random
junk
joy I received in my inbox.
To me, Meta's Facebook is probably the best "gift" to birthdays…an easy way to remind you that you and your friends and family are aging. And if you get a birthday reminder and question how you even know this person, it might be time to reconsider your social media relationship. For the most part, I enjoy spending a couple minutes each day wishing people a happy birthday.
At the epicentre of birthday greetings and bonuses, is the free Starbucks drink. I remember when you used to have a week to cash in, but now you only have your birthday to do so. I use this time to think of a ridiculous-yet-drinkable concoction featuring many shots of espresso and sugar.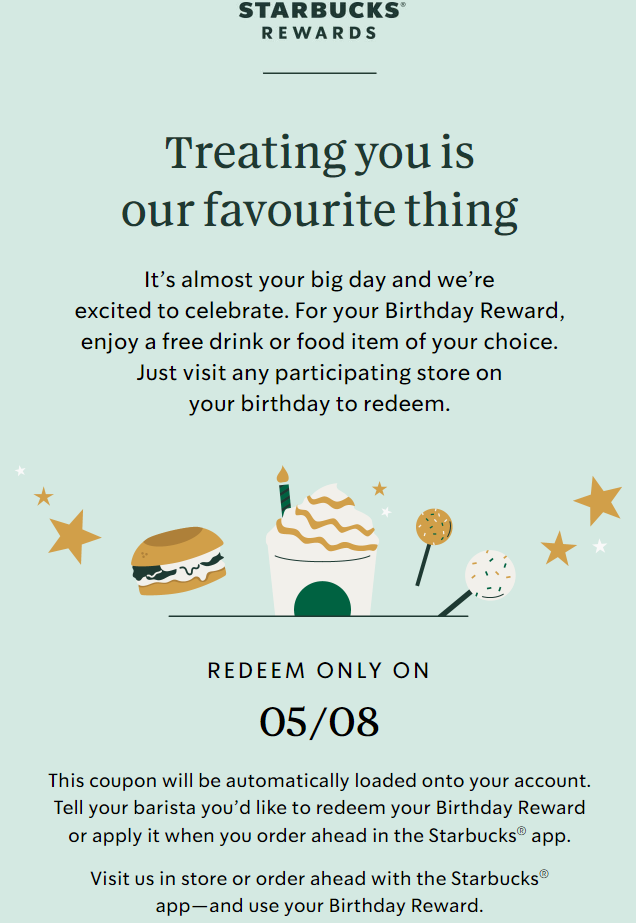 The Atlantic Lotto Corporation gave me $5! I thought this was great but then my mom said they got $10!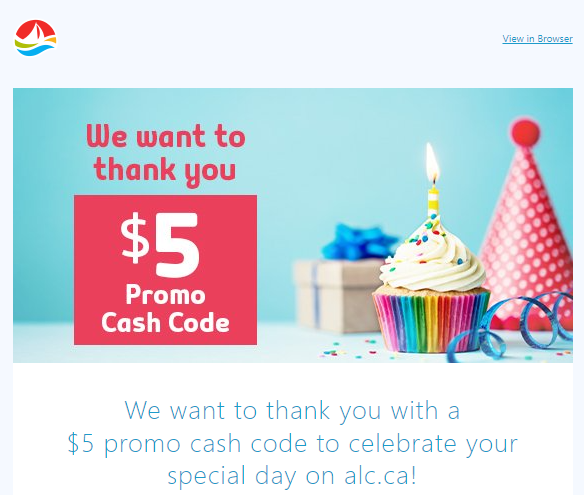 Leave it to Cobs (or "Carbs" as my kids say) to entice me into their store for a cinnamon bun, knowing full well I will tack on a loaf of apricot bread and some scones.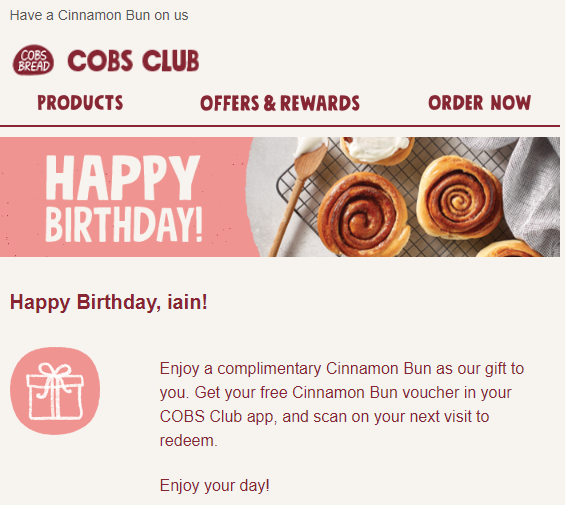 I think I let this is still available, having let my last freebie expire. I am rarely just in the mood for fries, but I'm sure I could easily share them.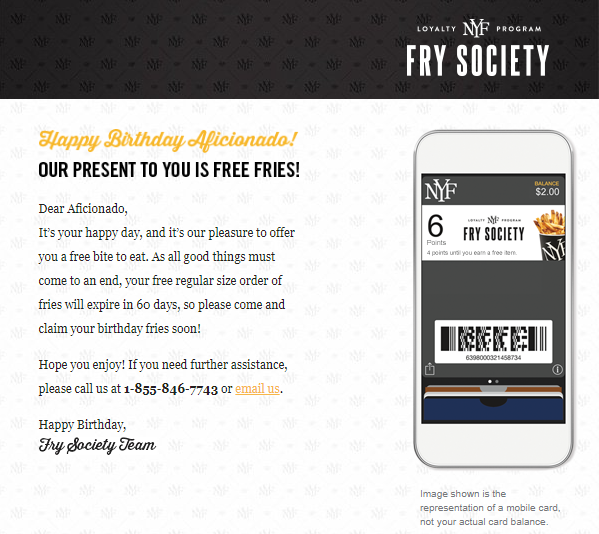 Thai Express's deal was "$10 off on your next order of $20 or more".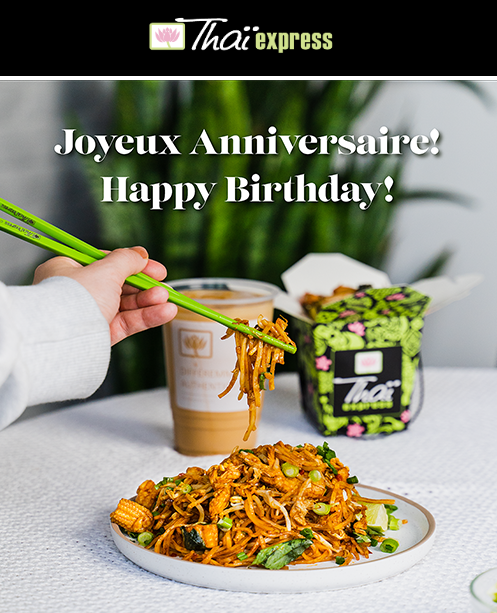 I used this BOGO from DQ to pacify a couple of my kids. I'm really trying to avoid dairy.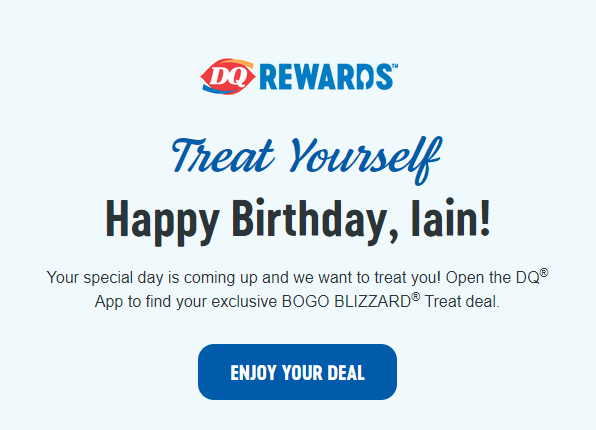 This one from Urban Outfitters is good for a year, so will save it and wait for the perfect moment when a piece of their clothing practically fits me or I can find a pile of junk. Vinyl is excempt.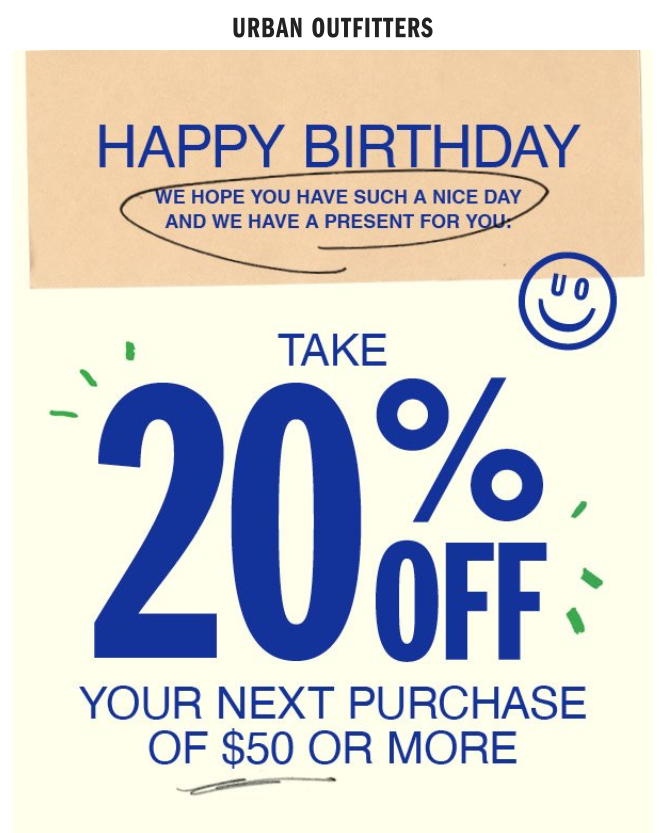 Gamestop delivered a BOGO percentage off that I didn't even bother printing.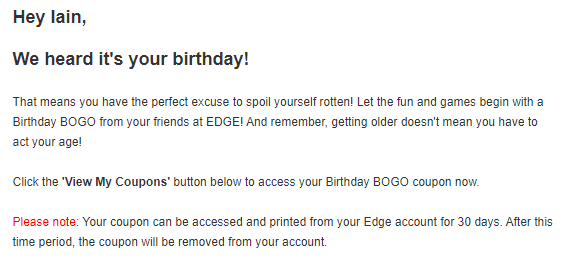 I got POINTS from Finabar's…
As well as Layer's Cupcakes…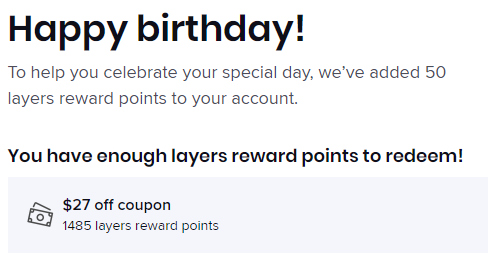 And Spigen…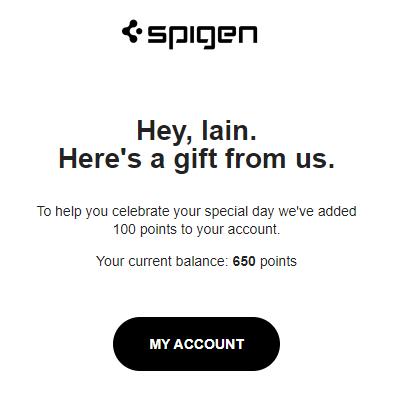 And makers of fidget cubes, Antsy Labs.
Winners just wished me well, which is fine. Last time they offered a freebie, I ended up going to several to redeem free notebooks.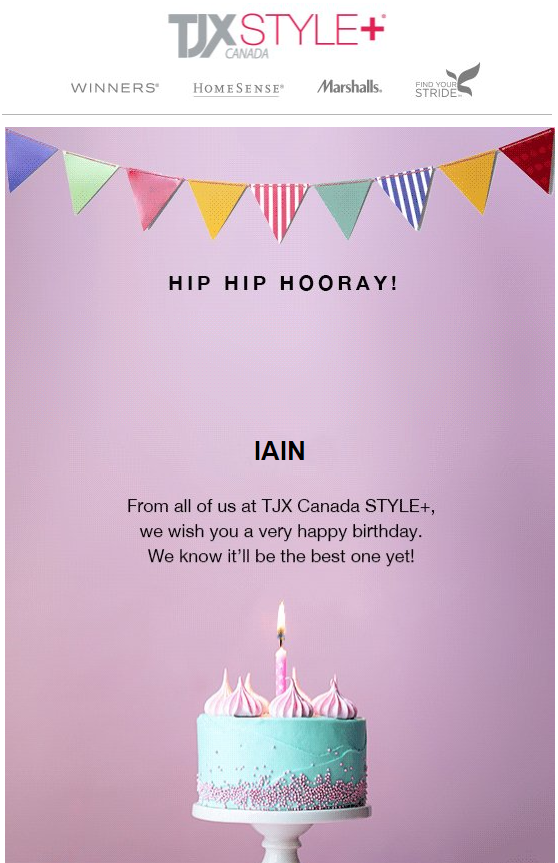 Dove had some sort of coupon but I ignored it.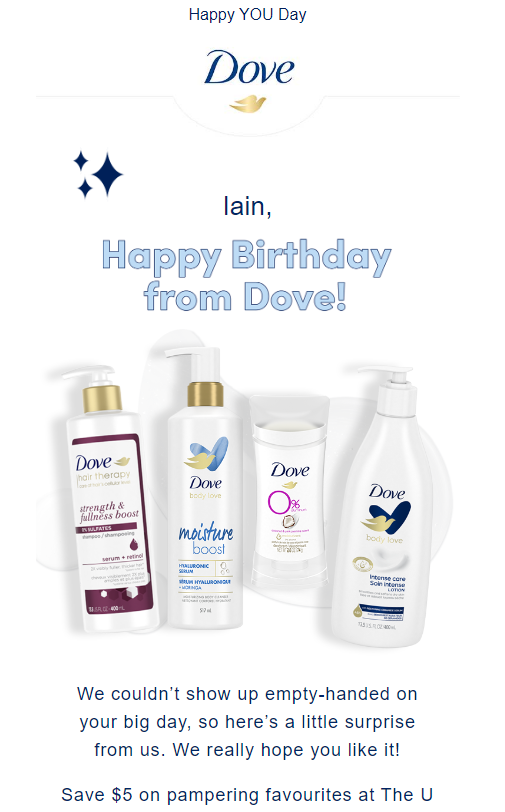 My dentist wished me "a day full of smiles" which is borderline creepy.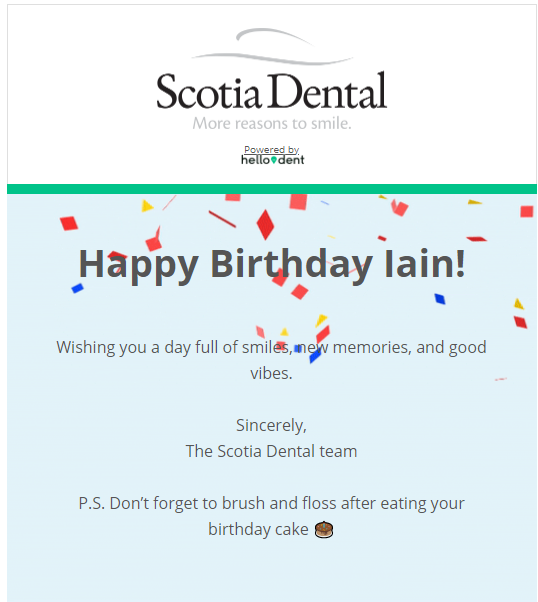 The Floatation centre also said happy birthday, and I have yet to try them out. I believe I registered with them to get an idea of the cost and never did book an appointment. So, this is a good reminder that I should give it a go.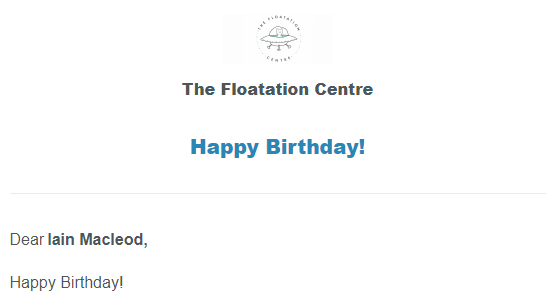 And this one is from an mental health app called Tranquility. I think I signed up because it was free and being pushed by the province, but I can't even say if it is worth it.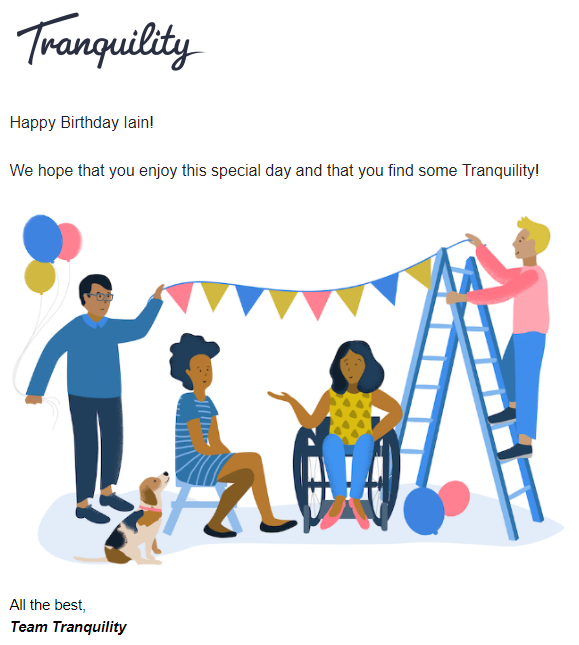 This last one was from Microsoft Bing and really is pushing the old "cake" trope.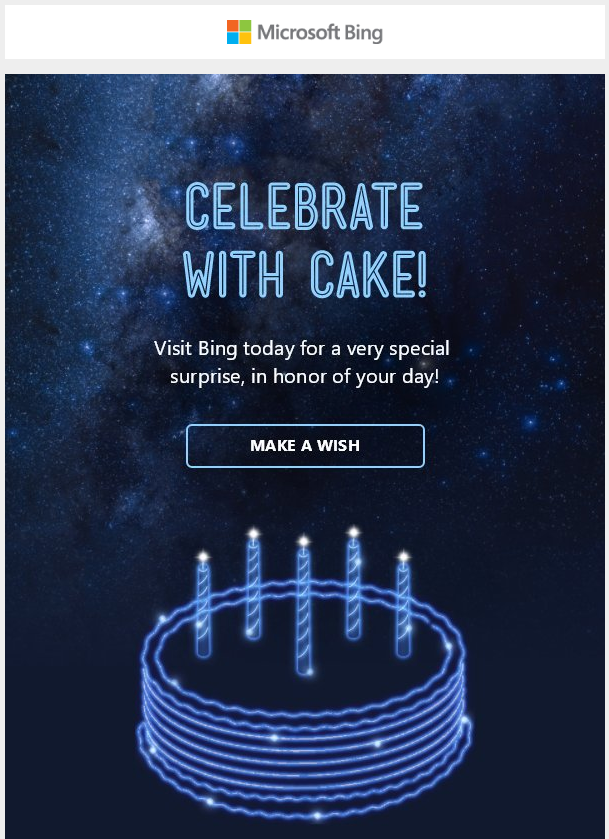 The prophecy came true because I ended up getting some cake delivered by a cat robot at a sushi restaurant.