I'm super excited to tell you about my new book,
Ten Year Career.
It's designed to help entrepreneurs fast track to freedom by identifying where they are in their business journey and taking exactly the right action to progress.
The foreword is written by Derek Sivers, one of my favourite thinkers, and the book is available to pre-order from today. 
I believe every entrepreneur can make work a choice within ten years and I've developed a framework that shows exactly how. This is an invitation to a completely free Ten Year Career workshop where I explain the framework and how to use it, to benefit you and your business.
> > >
Sign up free here
(Spaces are limited, but you have first dibs 😍)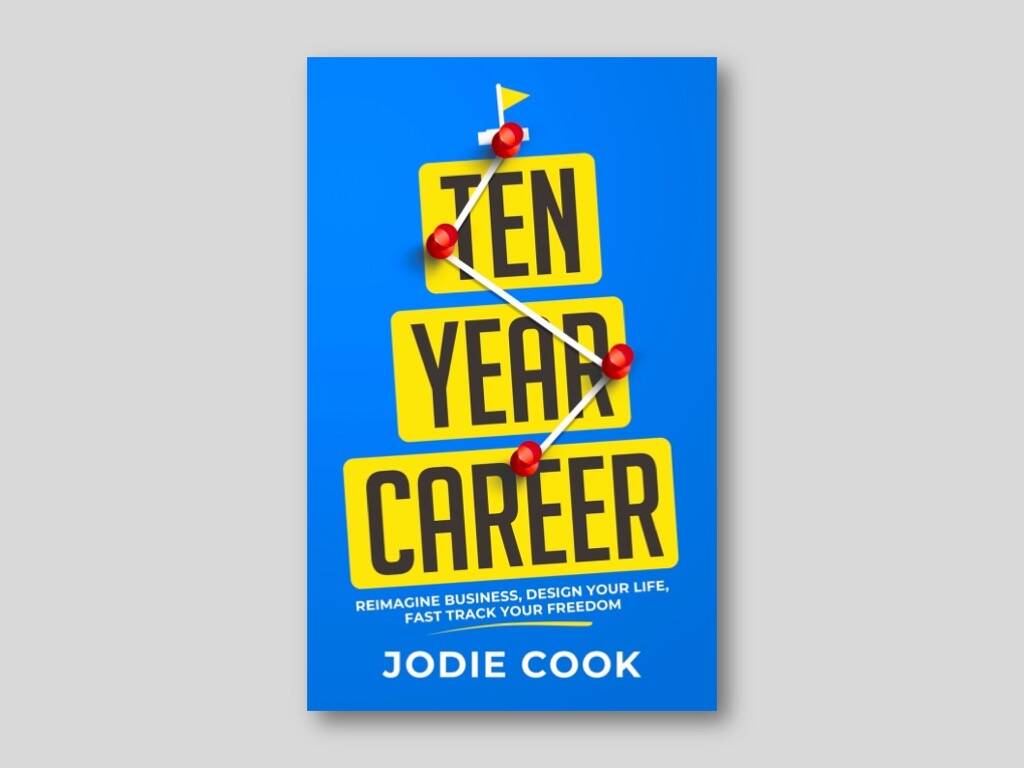 P.s. More about the book here:
Ten Year Career: Reimagine business, design your life, fast track your freedom.