I'll start with a quick update on how the leaving Twitter and Instagram experiment is going. It's been awesome. I enjoy being able to still access web links if someone sends me something to check out. While I'm working, I find that I've been more focused and I'm actually calling friends to have long conversations. The biggest change has been the reduction of things I want to buy because of the ads. I'm actually saving money.


Yet I realize social media is the tip of the iceberg. Sure, the unlimited feed and constant tracking is bad, but what I'm starting to look at now is my internet usage. And that starts with the browser and my search engine. So I made a couple tweaks last week. I am now using
Brave
to browse. It's fast and private. I've also defaulted to using
DuckDuckGo
as my primary search engine.
What I found on these two companies from Wikipedia.


"A February 2020 research report published by the School of Computer Science and Statistics at Trinity College Dublin tested a number of browsers and
found Brave to be the most private of them
, in terms of phoning home: "In the first (most private) group lies Brave, in the second Chrome, Firefox and Safari, and in the third (least private) group lie Edge and Yandex.
]
"

"DuckDuckGo's as of February 2021, it had 98,788,333 daily searches on average. DuckDuckGo positions itself as a search engine that puts privacy first and as such it does not store IP addresses, does not log user information, and uses cookies only when required."


What's the point?


The point is that you are the product. Google tracks everything you've ever done on Google but also on every service they own. Here's a list to remind ourselves. Google photos, maps, Gmail, Android OS, Suite, Google sign and many more.


"Google uses your personal profile to sell ads, not only on their search engine, but also on over three million other websites and apps. Every time you visit one of these sites or apps, Google is following you around with hyper-targeted ads. It's exploitative. By allowing Google to collect all this info, you are allowing hundreds of thousands of advertisers to bid on serving you ads based on your sensitive personal data. Everyone involved is profiting from your information, except you. You are the product." -
Article

How do I stop using Google?


I'll start by saying. I'm only at step 1. I have a new browser and search engine. I'm still writing this newsletter in Google Docs and replying to you via my personal Gmail email. I've downloaded all my Google data but there is so much. I don't even know where to start.


I was reading this article "
How to remove Google
". It made me think I'm at the same spot I was when I decided to stop downloading movies and music from the internet for free. I am now ready to pay for services so that I don't have to pay with my data. There are a lot of options to replace your Google services. I'll start trying them out and report back.
I'm currently looking at my email since it powers all my access. It's our digital identity in many ways. A new email service called
Hey
launched a few months back and I want to see if it can replace my Gmail.
"HEY is an alternative for those who care about their email, their privacy, their personal data, their time, their attention, and control over the way they communicate." -
Jason Fried

That sentence resonated with this journey I'm on. Let's see...


That's it for this week. If you've tried to Un-Google yourself, I'd love to hear about your experience. Hit reply and say hi.



5 Things I've Enjoyed



Photo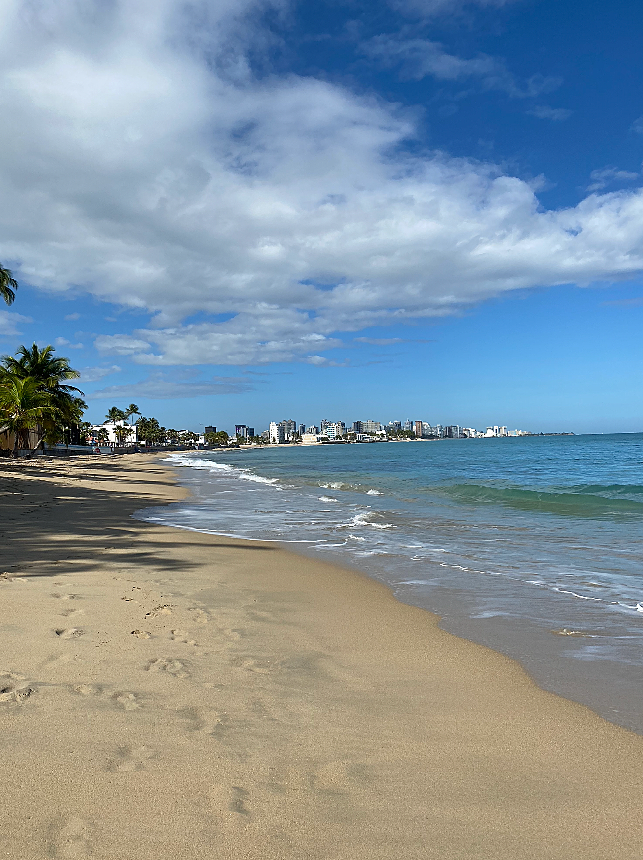 ¡Saludos! We're in San Juan, Puerto Rico. Working from here and enjoying the outdoors, family, and good weather. I'm very excited to spend more time exploring in the upcoming weeks.
El Yunque
- It is the only tropical rainforest in the United States park system. Here's
a fun video
on Puerto Rico so you get a better idea. Don't listen to the news, it's amazing here.
Say hi 👋


Feel free to fwd this newsletter to friends who might want to slow down and digest content differently. 


Enjoy your week ✌️


Cheers,
Miles
 |