TODAY'S RAMBLINGS
Well, you can't say this blog is pointless.   In fact, due to these very ramblings, I had the honor of hosting on Saturday the elder of the Darwin family, cherished first cousin and spiritual wunderkind Lally Darwin Heinz Esq. and her uniquely delightful husband, the storied jurist Harrison Heinz, for lunch Saturday here at Murphy Manor. 
That happened because Lally's brother, the renowned artist Cyd
Pepfog
Darwin is a subscriber to this blog, and told me that Lally and Harrison were at present visiting their own Adirondack vacation home, near
North River, NY
, and about an hour from here.  One thing led to another, and thus on a
CoC
day, these family treasures drove their low-key yet wise Subaru up the access road to The Manor and onto its auto forecourt punctually at noon.  Despite their
very
advanced ages, both were in fine health and appearance and it was big hugs all around.  In the hubbub, I thought I saw a few deer and other creatures scatter as my voice boomed across the silent forest, but it was probably just my imagination?
Inside we go and we start with a tour of The Manor.  After the 2 hours that takes, we retire to the Texas Room, on the lower level.  I've iced a Diamond-Certified
fine bottle of Champagne
for the occasion and we dive right in to both the bottle and a major catch-up.   We enjoy a wonderful chat, with - shocker - me doing a lot of the talking.  But they were encouraging it - really - and I occasionally had to take a breath, so they were able to speak then.  Seemed fair.
We move the family reunion upstairs to the dining hall at The Manor.  I attempted to make the lunch for the 3 of us intimate, which is tough given the table is the size of an aircraft carrier, and that the panoramic lake views from it are
extremely
distracting.   
But no matter,
the spaghetti
swirls,
the Caesar dressing
is smooth, and the fine wines flow.   (Note:  Harrison loved my spaghetti sauce and had 3 helpings!)  We wrap with piles of sugar and cocoa, a.k.a. not a particularly good rendition of my typically awesome brownie recipe (which is in the Special Bonus section at the end).  After coffee and brownies, the Heinz's hit the road. 
What a truly wonderful and memorable lunch - thank you, Lally and Harrison!
P.S.  Lally was the photographer yesterday, and thus I have only one so-so photo of yesterday's festivities on my own device.  Hopefully there will be more, including a harmonious video of us singing "Happy Birthday" to another Darwin first cousin, the Pittsburgh doyenne Carrie Darwin Sightwell.  But for now I give you me, Harrison, and Lally.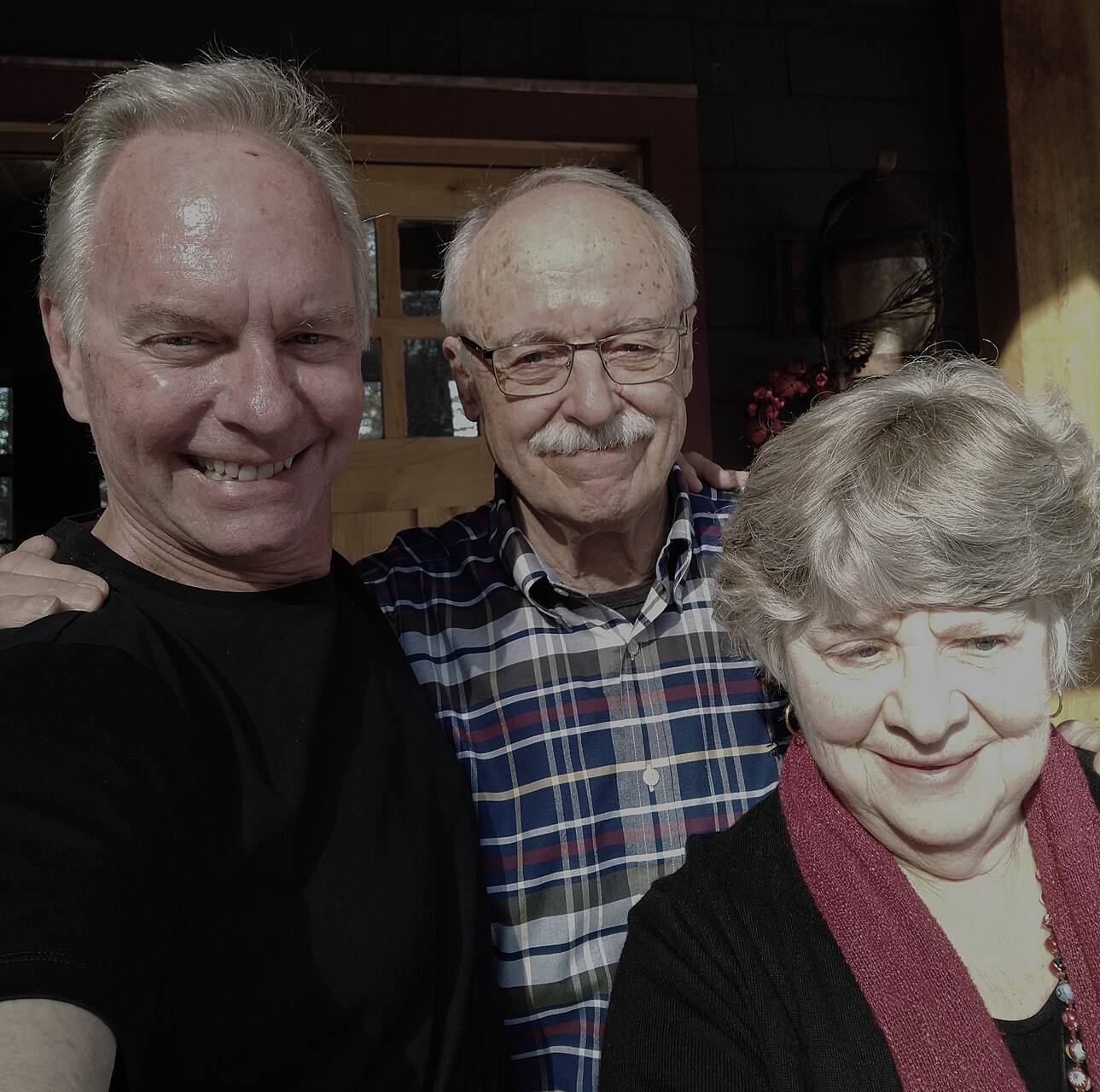 Scroll down below
KLUF
for some extra coverage from yesterday, after the reunion, at The Murphy Manor. 
FROM THE UNWASHED MASSES
Comments continue to come in, from all corners of the globe.  Early retiree vanguard and globe trotter Dallas Money weighed in (I believe from Vietnam?), thanking me for the spaghetti sauce recipe, and was kind enough to go into detail:  "Me and my old lady will try this Thursday."  Oh to be a fly on that wall.
The highlight, feedback-wise, was a Zoom happy hour I had this past Friday with my close friend and spiritual guide Miguel Shannon
PE
MBA
.  Miguel is another of my former colleagues from TEECOM, an intellectual rock star, and
the world's most eligible bachelor
.  His glowing feedback on my blog went on and on, and wrapped with his thoughtful observation that my "close friends expect this kind of nonsense from you already, so don't worry about how ridiculous it is."  Now
that's
reassuring!
KLUF
One of the special things about my cousin Lally Darwin Heinz is that she connects me to older generations of my father's side of the family, and thus to my British lineage.  It is with that in mind I give you my second favorite album of all time, and a true monument to British art: 
The Beatles "Abbey Road"
.
Special Bonus Coverage of Reunion Day

The Heinz's ate these very brownies at The Manor yesterday!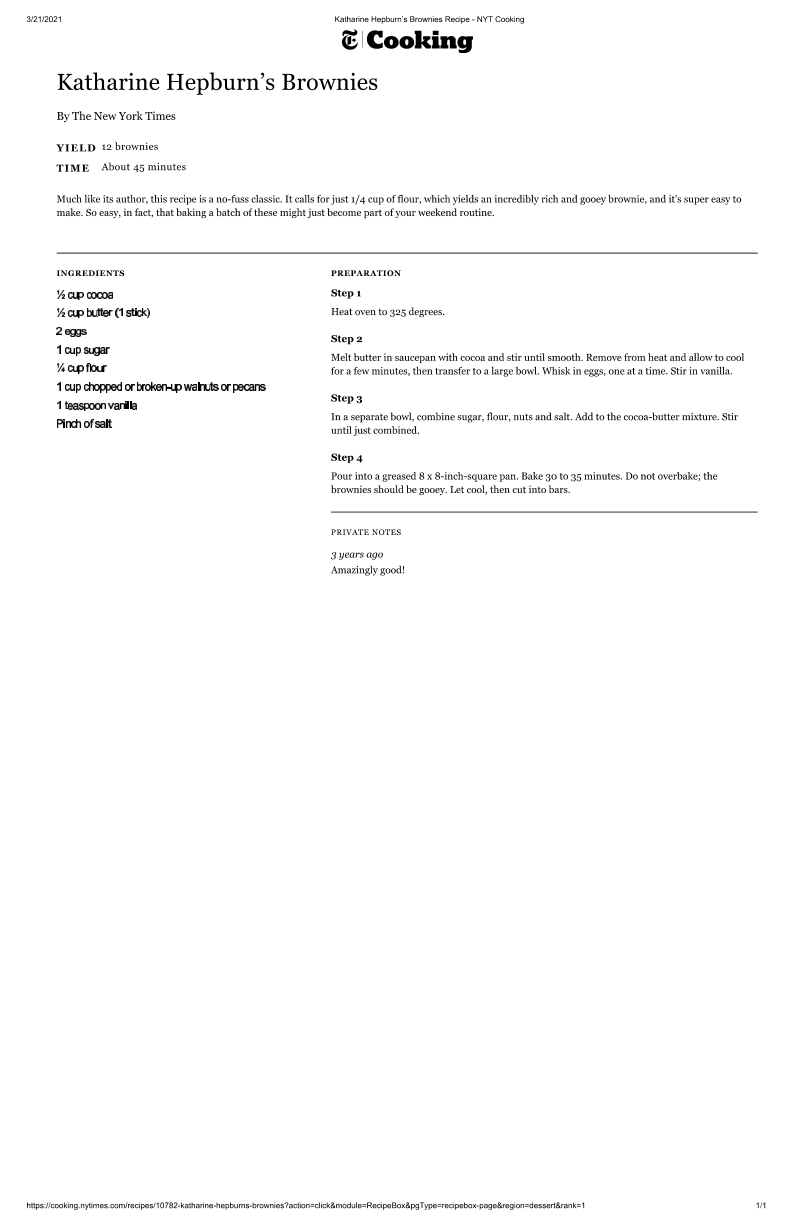 Three Photos
The Manor's Waterfront, feat. Zero 7 and a very loud Crow