TODAY'S RAMBLINGS
2 Minute Read

Speaking of Ukraine and before indulging in a
lovely
blog:  fingers crossed their pushback works and this madness from Russia can end.
But let's (awkwardly) transition to something nearly as important as peace in Ukraine:  me, and my life.  And a bonus:  there's nary a mention of a certain former president who's in just a smidge of hot water.
Tomorrow, we fly nonstop to Albuquerque, grab a car and drive about 30 minutes south to glorious Belen, where Julie's mom and her husband live.  It is also near an old Miguel Shannon pet project, Meta's
VLL data center
in Los Lunas, but that's a different story for a different day.
We'll be ensconced for two nights at the swank Baymont by Windham in Belen, so expectations are of course running high.  This is actually a great start to the trip, as Julie will get to visit with her mom, stepfather, and also one of her brothers, who is also in residence to help out. 
But it's even better for me, because I now get to cook up 3 new names.  I am pleased to introduce Julie's mom, Helen Fields, her husband, Steve Fields, and Julie's kid brother, G. Robinson Fladgate (not shown).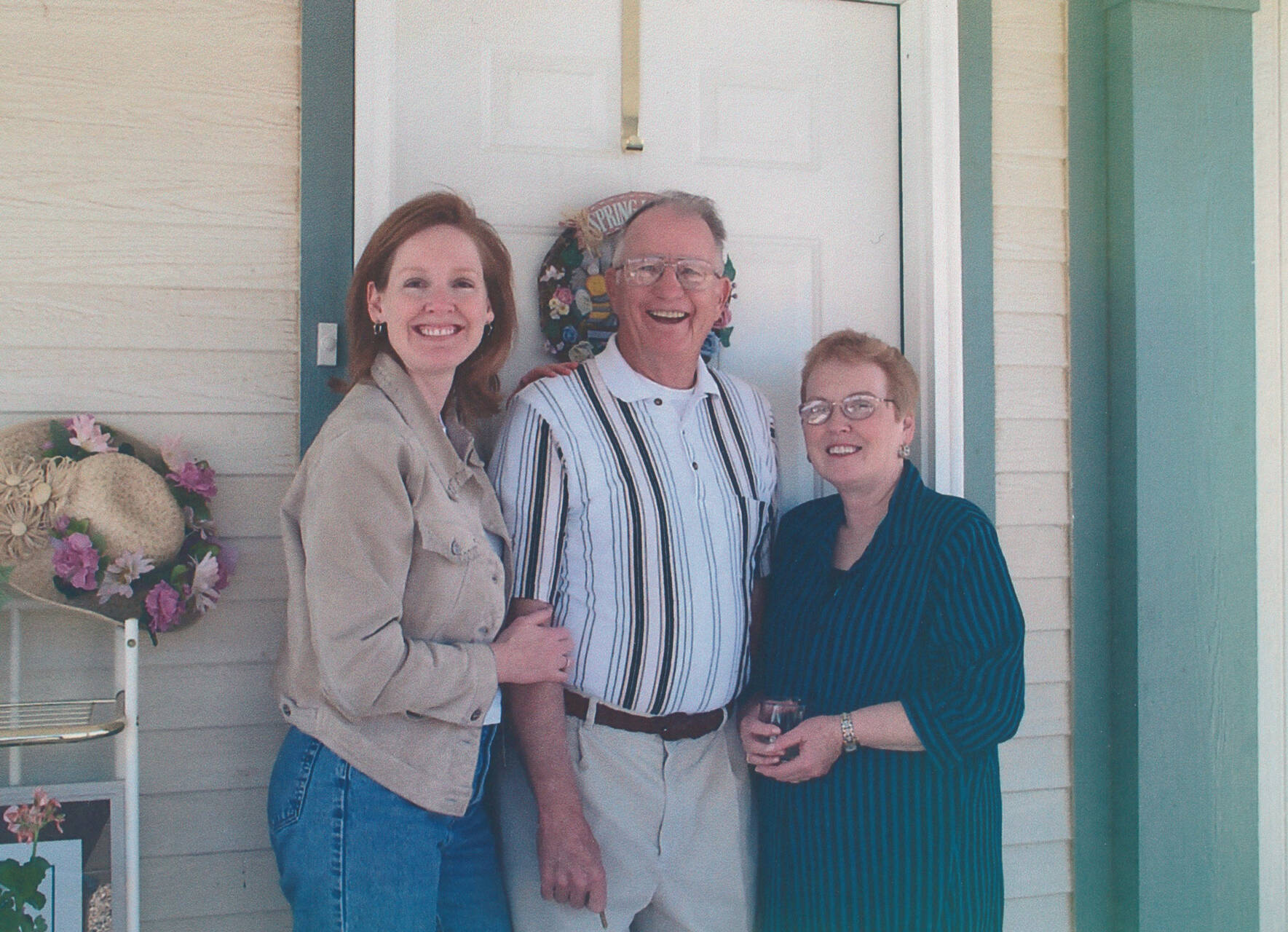 From there, another trip down memory lane (A.K.A. Interstate 25) begins.  We're off to hang poolside at Julie's dad's house, located on the desert outside of Las Cruces, which is about 200 miles south.  There's a
Travel Guide
, so I won't go into much detail now or over the next couple of weeks, apart from bragging about how good it is.
The first stop en route: 
The Owl Bar
, in San Antonio, NM, about 90 miles south of Albuquerque proper. 
Textbook
simply does not begin to describe this isolated roadhouse, which happens to serve amongst the finest green chile cheeseburgers available in New Mexico or anywhere.  We never don't go there, which is why I am not hesitating to showcase the place's beauty in advance.
Then, it's another 90 miles and then two weeks at a place that's been a go-to literally for decades:  the quasi-palatial Killer digs of my father-in-law, the esteemed, if ancient, Dr. Davis Fladgate and his bride, Melynda "Evil Stepmother" Fladgate. 
So in advance of our arrival on Monday, I thought I'd go to the archive.
Because we do go way back at this place, I assure you.   These are from 1997.  Heck, I'm still wearing white K-Swiss tennis shoes and tube socks - my purple Nike Air Terra Kigers and
Lake Blue Scarpa Mojitos
were still years away.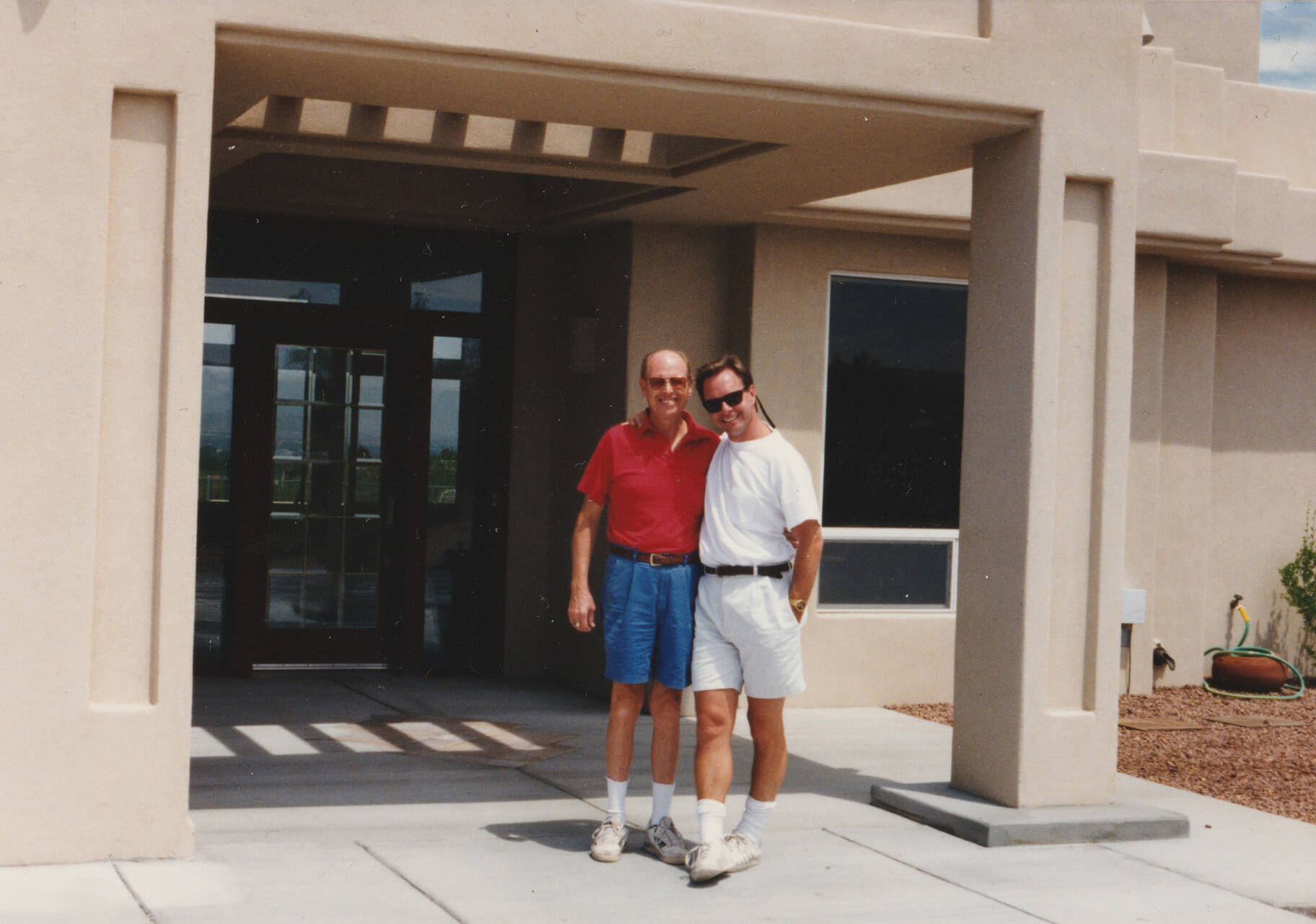 Yes, I've spent many a desert day here, enjoying nearly every minute, except for when others have insisted on talking politics.  Or when I get sunburned.   
Here are a couple from 2009, a boy and his dog, if you will. 
Yes, that is a Coors Light in my non-drumming hand, but by now - well into the
Casa Integration
salad days -  I'm also all about pricey sunglasses and basic black.
But jeez, his latest is really something - I can't wait to see her Monday.  If you're still paying attention, please don't miss this 14 second video I've posted on YouTube of Lucy, a rare silver Labrador Retriever, really going for it, as only a doggie can.
Lucy Dives In
I leave you with a prediction of the future.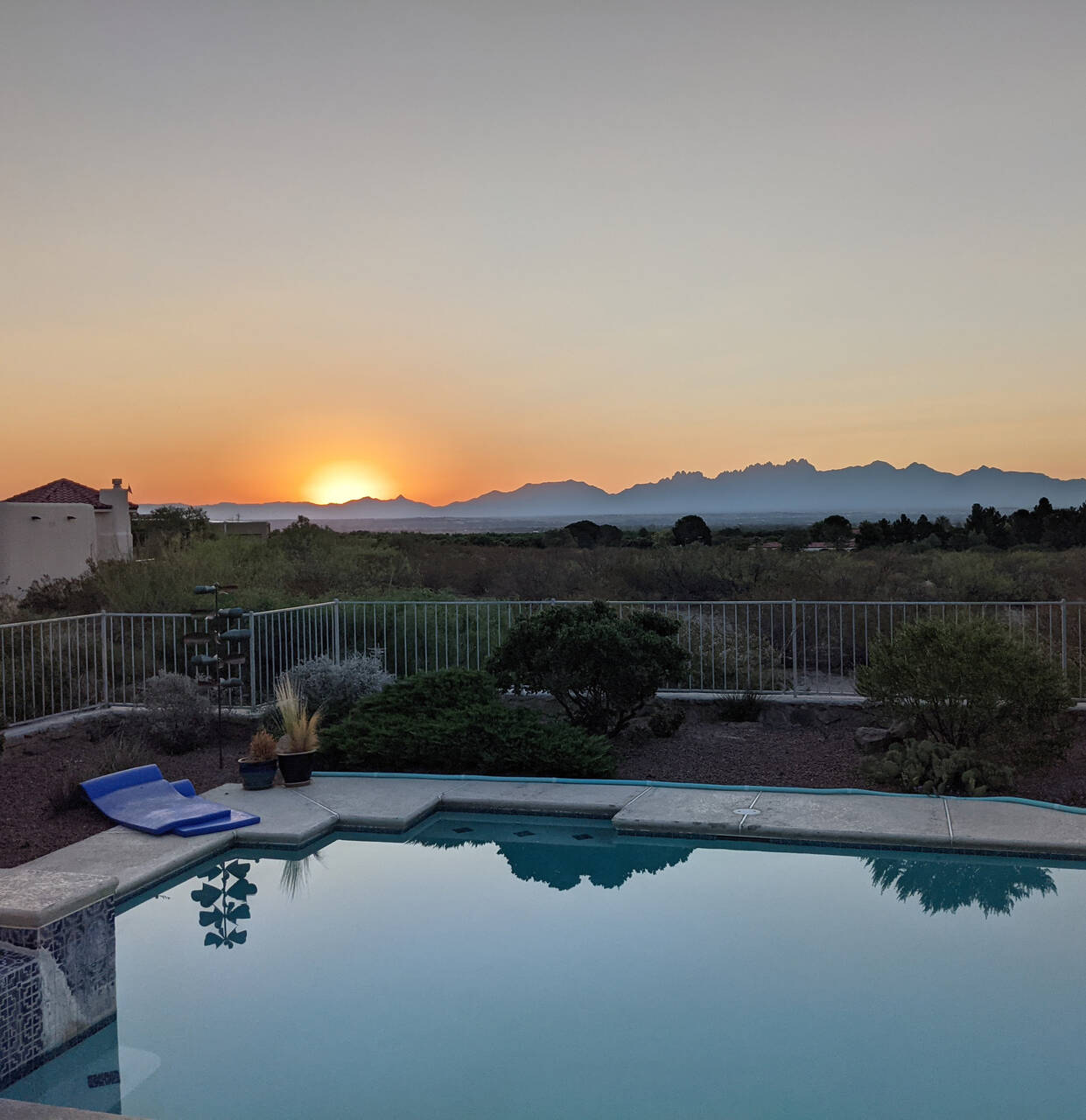 Oh, OK, one more prediction:  I will consume a large volume of my beloved Weissβier in and around the location above.  With Lucy.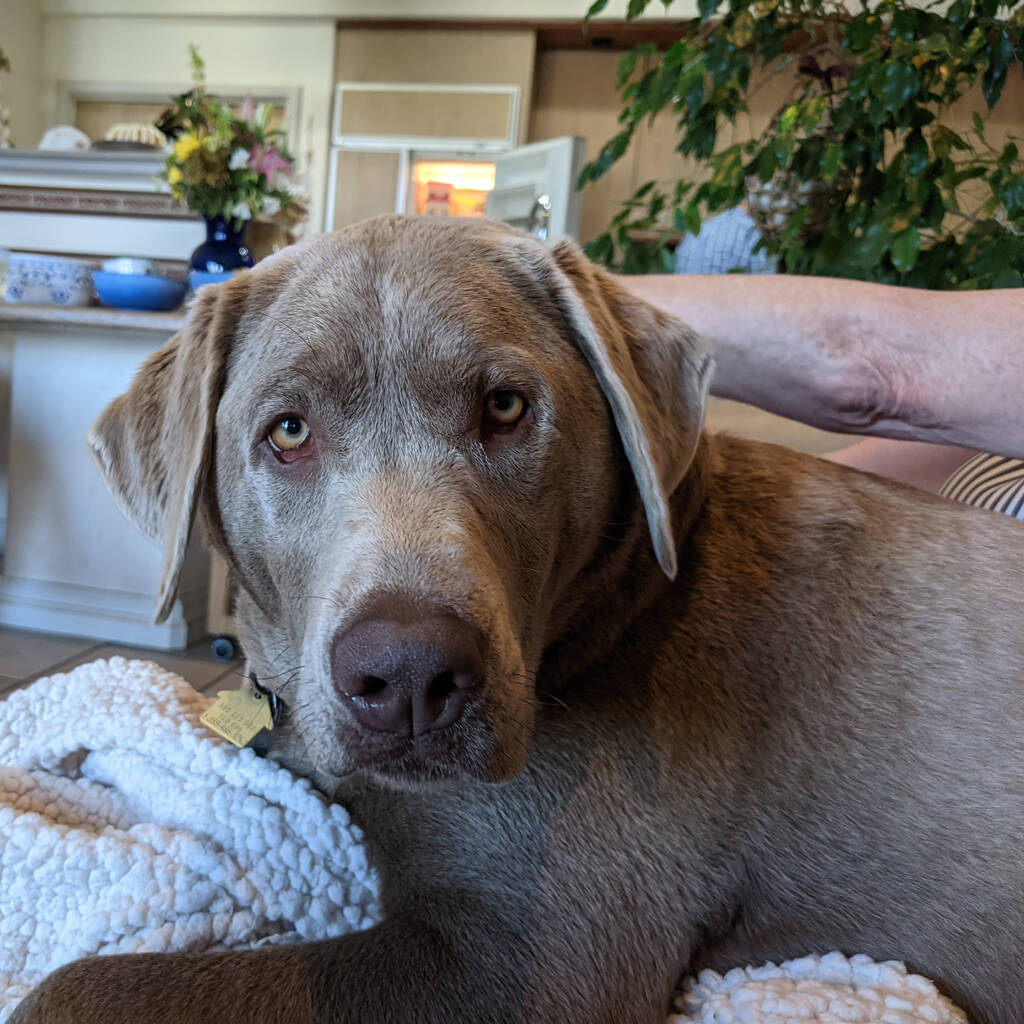 Depending upon how electric Belen is over the weekend, there may or may not be a blog on Monday, but regardless, I will be back strong and poolside from Las Cruces on Wednesday. 
Have a great weekend.
FROM THE UNWASHED MASSES
And you thought this was going to be light-hearted and boring?  Leave it to mystery reader Mr. J to darken things:  he apparently did not like
my disgust with the PGA
.  In fact, I think he's carrying Greg Norman's bag.
Hunter Biden didn't seem to care about climate change and human rights when dealing with China.  Could this be selective outrage?  Also, Muslim bashing is not allowed, remember.

Here was my response to this deep thinker.  


Although I don't know who you are, I do want to treat you with respect, both here between us, and in my blog.

But you're going to have to do a lot better than Hunter Biden if that's going to happen.  Please cite facts and relevant matters.

Here is an article from The Economist reporting on the findings of the Republican House committee digging deep in to your villain Hunter.  I have no doubt Hunter Biden is a crack-smoking scumbag and has traded on the Biden name for decades.  Yet there's no evidence of any connection or wrongdoing by President Biden himself.

House Republicans are no closer to tying Hunter Biden's activities to Joe

Further, why do you care what Hunter Biden did/does?  By your logic, wouldn't the legacy of "Saint" Ronald Reagan be tainted irrevocably by the radical left - not to mention atheist - beliefs of his son, Ron Reagan? 
But you are not saying that, are you?  But if not, why not?
Mr. J, I am all about providing equal time for airing opinions that differ from my own.  But they must be based on reason and facts, and your riff above is not.  For example, calling out Saudi Arabia as a despotic, repressive and murderous regime has zero to do with Muslims or the bashing of them.  Puh-leeze.
If you'd like to come at me with something more substantial than tired old Republican bullshit, I'm waiting and will be happy to publish it.
Are you still with me, Mr. J?  You have plenty to say about Hunter Biden, who has never been charged with a crime.  Do you have a comment on Donald Trump, who will soon be indicted by the Feds on 7 felonies?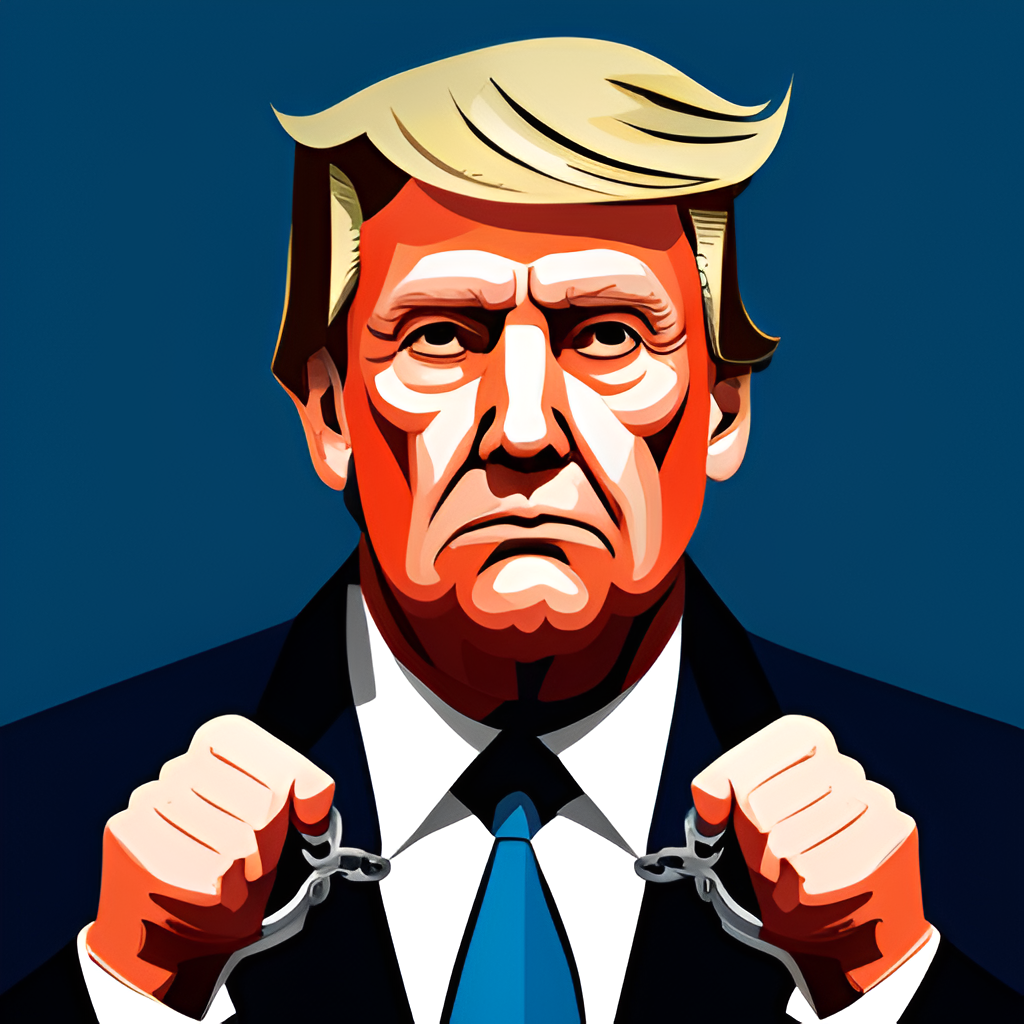 KLUF
What perfect timing for both your own summer and what I'll be doing for the next couple of weeks.  Here on both
TIDAL
and
Spotify
is another of my ginormous playlists.  But this time it's all fun - 40 hours of it, in fact.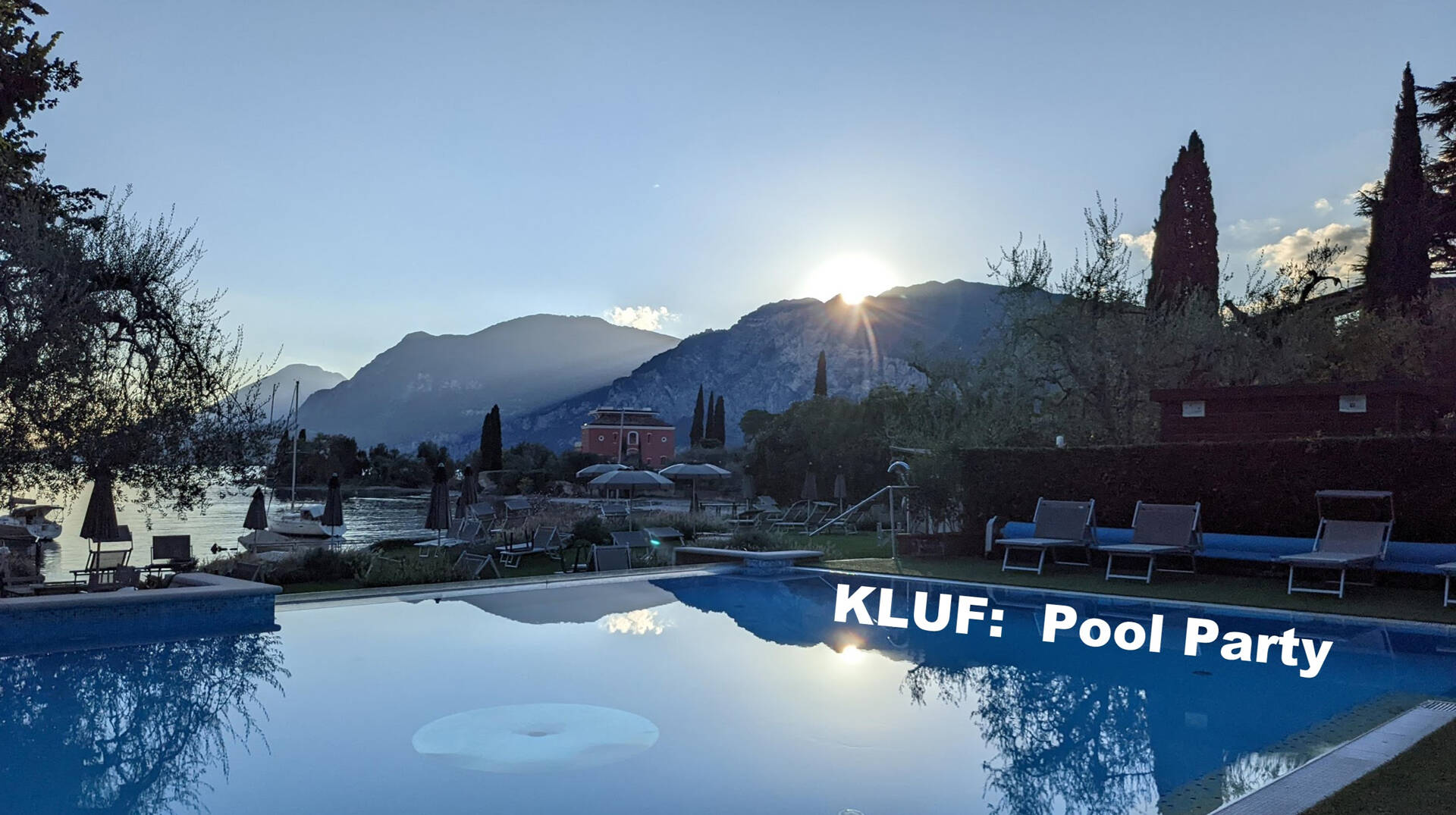 I do hope you'll give this a whirl at your next outdoor BBQ or party - it has evolved nicely over the years.  And if I do say so myself - shocker - it's Diamond Certified. 
Try it and see for yourself and there's a searchable/sortable track listing
here
for my fellow obsessives.