TODAY'S RAMBLINGS

On Sunday, we head to Colorado:  the Front Range of the Rocky Mountains, to be more precise.  It's another week+ trip for us, and for a change, Julie is not working during any of it.  And by any definition, it's a nice itinerary. 
But it's extra special because it's built around the wedding of
the Steamboat Springs industrialist
Alden Michaels
and his adoring bride, the tech biz dev A-lister
Katie Marina
.  Alden,
the Michaels family
, and I go, um, way the fuck back.  For example, here's the bridegroom Alden with his then-young mom Elizabeth "Polly" Michaels and my own father.  This is likely from 1994 or 1995.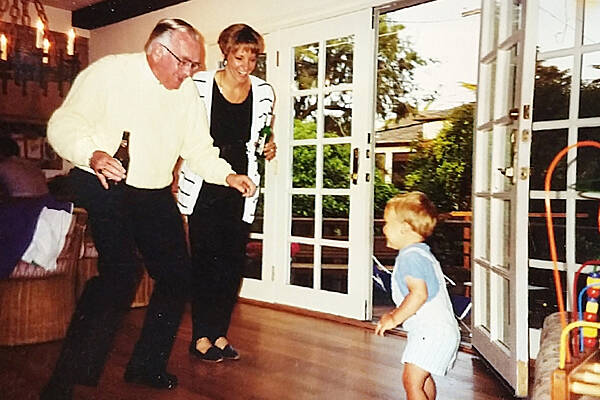 In fact, I met the then-married "Polly" and her to-be-ex, the legendary dreamer Neumann Michaels, in the summer of 1985.  I soon was instrumental in setting up a perfectly unusable "database" for Neumann's company at the time, the nicely funded yet equally unusable Sportnet.  The rest is history . . . but a future endeavor I did with Neumann (and "Polly") in 1992 was based around fax technology.  Need I say more? 
(Although the fax company to which I refer,
Epigraphx
, did result in one of the highlight moments of my life - a story worth telling soon in anticipation of this whole Michaels wedding thing.)
For the trip, we'll be flying into DEN, and then visiting Niwot, Estes Park,
Rocky Mountain National Park
, and my beloved second homeland of Boulder.  I'll post some choice snapshots here during the trip, and you can count on a lovingly detailed Travel Guide when it's all over. 
Here are some anticipated highlights to tide you over until then:
Checking out the new outdoor lounge and spa that "Polly" Michaels and Primo Harvey, PhD built at their already-lavish Niwot residence; we're stopping there for a late luncheon on our way to the mountains on Sunday
An apparently sweet Airbnb (maybe even Textbook?) for 4 nights in Estes Park, which is the gateway village for Rocky Mountain National Park; we have 3 full days in the Park
Our thirty-something niece, the famous HSB guest and dancer Nicki Vale, will be joining us Monday and the alpine party will be well and truly on (Fun Fact:  Nicki is hanging in business class to Scotland soon - now that's Diamond Certified!)
A 3 hour horseback ride in the National Park; prediction:  gorgeous scenery and very sore rear ends
A leisurely drive down from the Continental Divide into Boulder on Thursday and our 3 night stay here
A Thursday afternoon/night pre-party back out in Niwot (WTF is up with Niwot?)
Friday night's Wedding Weekend Welcome Party at this trick place
Saturday's Nuptials/Anarchy at a super-cool venue in Boulder Canyon (Fun Fact:  Arthur and I et al. used to rage here occasionally back in the day when it was the iconic Red Lion)
An hour's drive from Boulder to DEN and then a wise (albeit profligate) night at the DEN-attached Westin - making for a super-easy 7:30AM flight back to SFO on Monday
Yeah, I know.  Sorry.
I'll wrap with a shout out to Byron Browne IV (and others) for pointing us towards "Immersive Van Gogh".  We went last night and it was very impressive and
extremely cool
.  Killer, certainly. 
His work speaks to me on about a thousand levels, and one is that it pushes my Amsterdam and Holland buttons.  Ah, to be Kevin Monza and heading to Holland in less than a week . . . who needs mountains if you've got canals?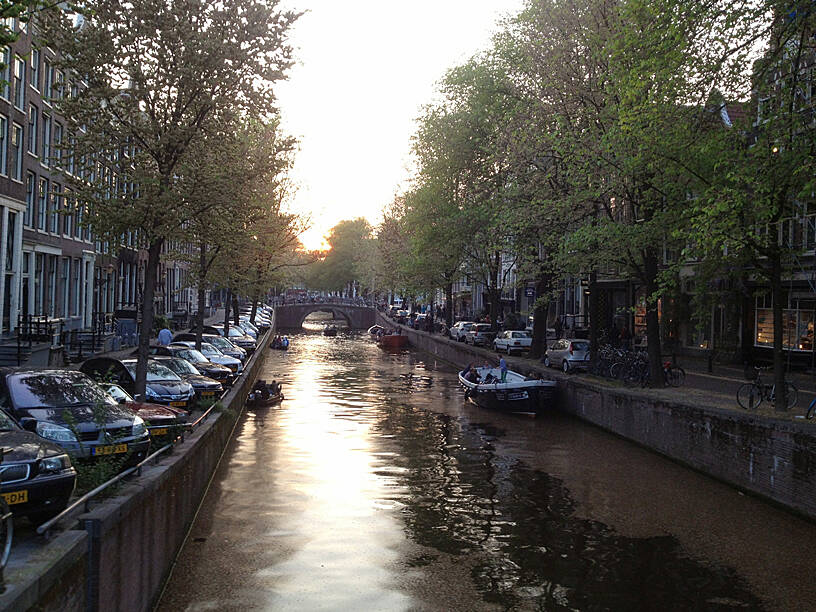 FROM THE UNWASHED MASSES

I was sooo extremely relieved to learn that Hunter Deuce finds "Dust" by Screaming Trees up to his oh-so-very-high standards.  It's not
Japandroids
, I know, but still.  And he was kind enough to share a moving story, about Screaming Trees and his marking of time: 
"(It was) the first show (where) I was beginning to feel my age as I kept thinking 'It's after 11:00 - when are they going to hit the stage? I have to be at work in the morning!'"
Time in a bottle
, indeed.
But I don't agree with a certain reader of this blog who highlighted for me
the financial prospects
of
The Atlantic
, by sharing a hit-piece article from the entertainment site,
The Federalist. 
Frankly,
The Atlantic
is to apples what
The Federalist
is to oranges.   Yet the by-any-definition dodgy source is ragging on one with a centuries-old and sterling reputation (and with
a patron
that's not going broke any time soon).
From the non-partisan
Media Bias/Fact Check
site:


I still think this particular reader and I agree on nearly all major topics, but it is misinformation ("propaganda, conspiracy theories, and numerous failed fact checks") that can occasionally divide us.  I LOVE YOU MAN!
(I think that's
preaching and prosecuting and politicking
in one section!)
Thank you to any one that is reading this blog.


KLUF

As I tell anyone that listens, Boulder is where I became the snob that I proudly (?) still am today.  Suffice to say,
no one was pushing jazz on me in Albany
.  But Arthur and the other bearded sophisticates in my dorm at CU sure were.  The bong didn't hurt, either. 
Here with the aptly named "
Somethin' Else
" is Cannonball Adderley.  But that's really not true, because the band with the superlative alto saxophonist Adderley consisted of Miles Davis on trumpet, Hank Jones on piano, Sam Jones on bass, and Art Blakey on drums.  If Paxter could see me now . . .