TODAY'S RAMBLINGS

(Editor's Note:  yes, I am aware there is a war taking place, an awful war.  I'm sure I'll write more about it and I mean no disrespect to the entire situation by the trivial subject matter today or at any time in the future.  What a fucking disaster for the Ukrainians and the world.)
To those of you that imagine my self-absorption knows no bounds, I will use today's post to prove you wrong.  You see, one year and about one week ago, on March 5, 2021, and almost exactly one year into the pandemic,
I began the Portico Darwin blog
, soon followed by
the companion website
.  Somehow I turned away from my mirror long enough to miss this momentous anniversary last week.  You're welcome.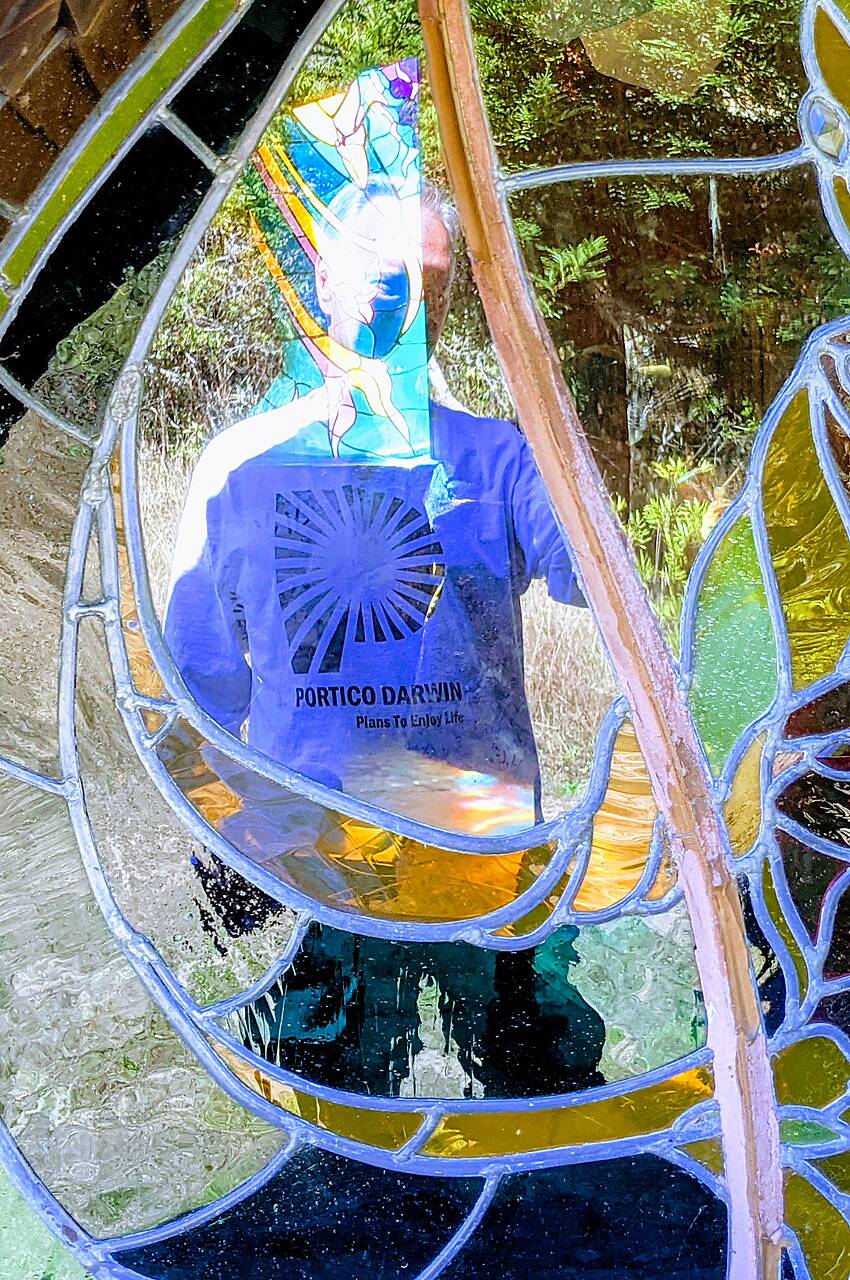 We will celebrate my mirror breaking with the gift of information, vs. some kind of gala award show (who does that?).  In this case, the gift is the only device charging cable you need.  No kidding.
I do some traveling
, and like everyone out there, I've lugged around a fair assortment of charging cables in my day, for my phone, tablet, computer, etc.  Things have simplified over the years - basically what's left is USB A, USB C, USB Micro, and Apple Lightening.  The problem is that I've wanted it all for a long time.  "Wanting it all" in this case means: 
The power input can be USB A (common) or USB C (is replacing USB A), and USB C is required to charge modern notebook computers
The power output can be USB C, USB Micro, or Apple Lightening
A quality, braided cable that can handle 100W and Fast Charging
I've found it.  I wish it was from an A-List USB company like Anker, but sadly it is not.  I also can't speak to its durability as I just got it, but in my testing, it does it all and I really like the build quality.  I do not do affiliate marketing -
here is a clean link
to it at Amazon.  And a photo.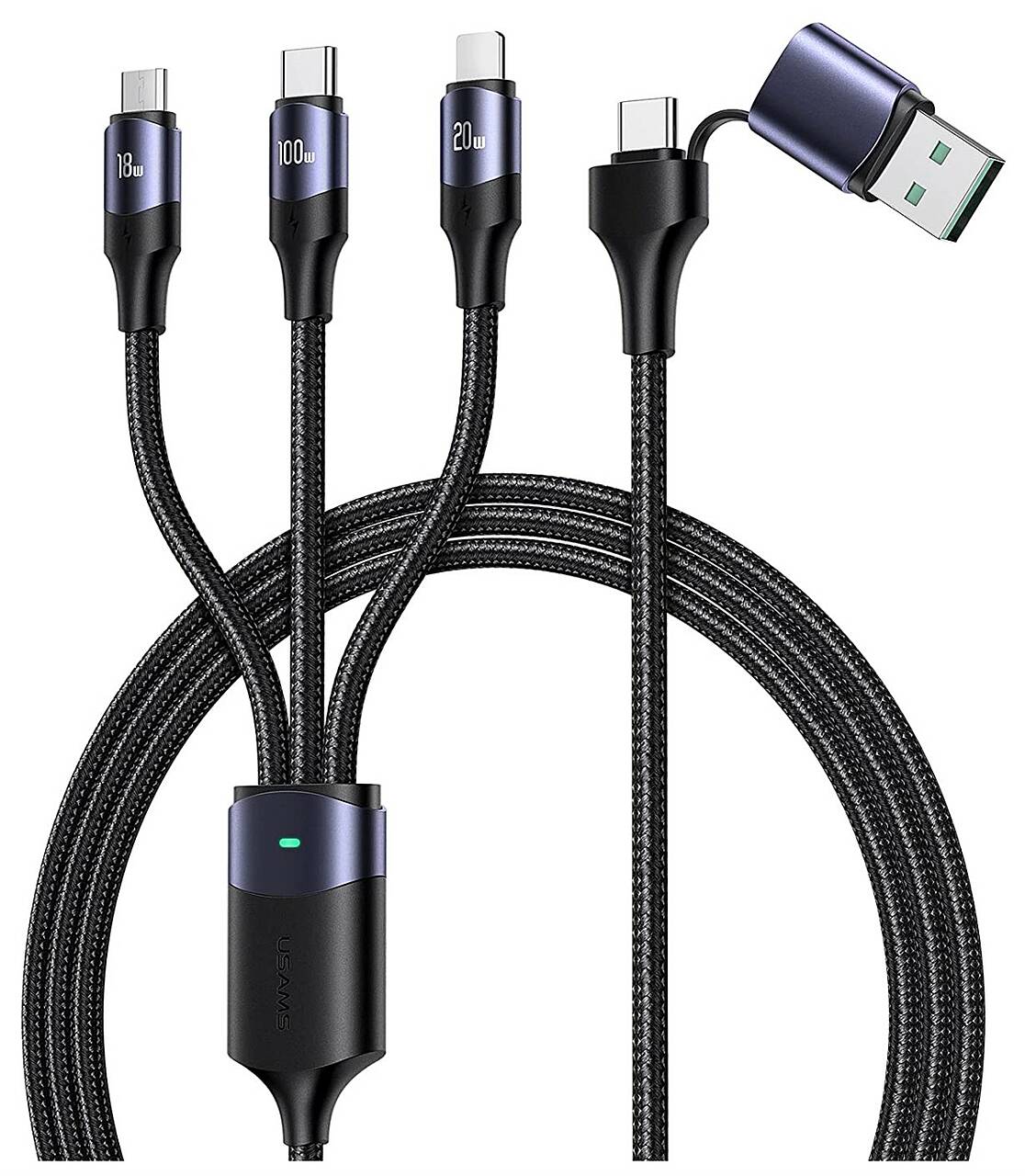 And if one had a general purpose 100W power supply, like
this
, by using this cable's USB C - USB C connection, you could power a modern notebook computer - along with everything else - and leave your computer's proprietary power supply behind.  Interesting.
Happy Anniversary to us.
FROM THE UNWASHED MASSES

Judging by the crickets, maybe some are voting with their feet and heading for the exits at the one year mark?  Enough is enough?  That's fine and no matter - I know I'll always have one reader.
Plus, you won't have me to kick around much longer, at least in SF, because, wait for it:  during last weekend's visit to Dr. Shelly Murphy's Villa in Bellaire, I negotiated a solo two week stay at Murphy Manor in Tupper Lake!  Yes!  So you can look forward to new versions of classics like this: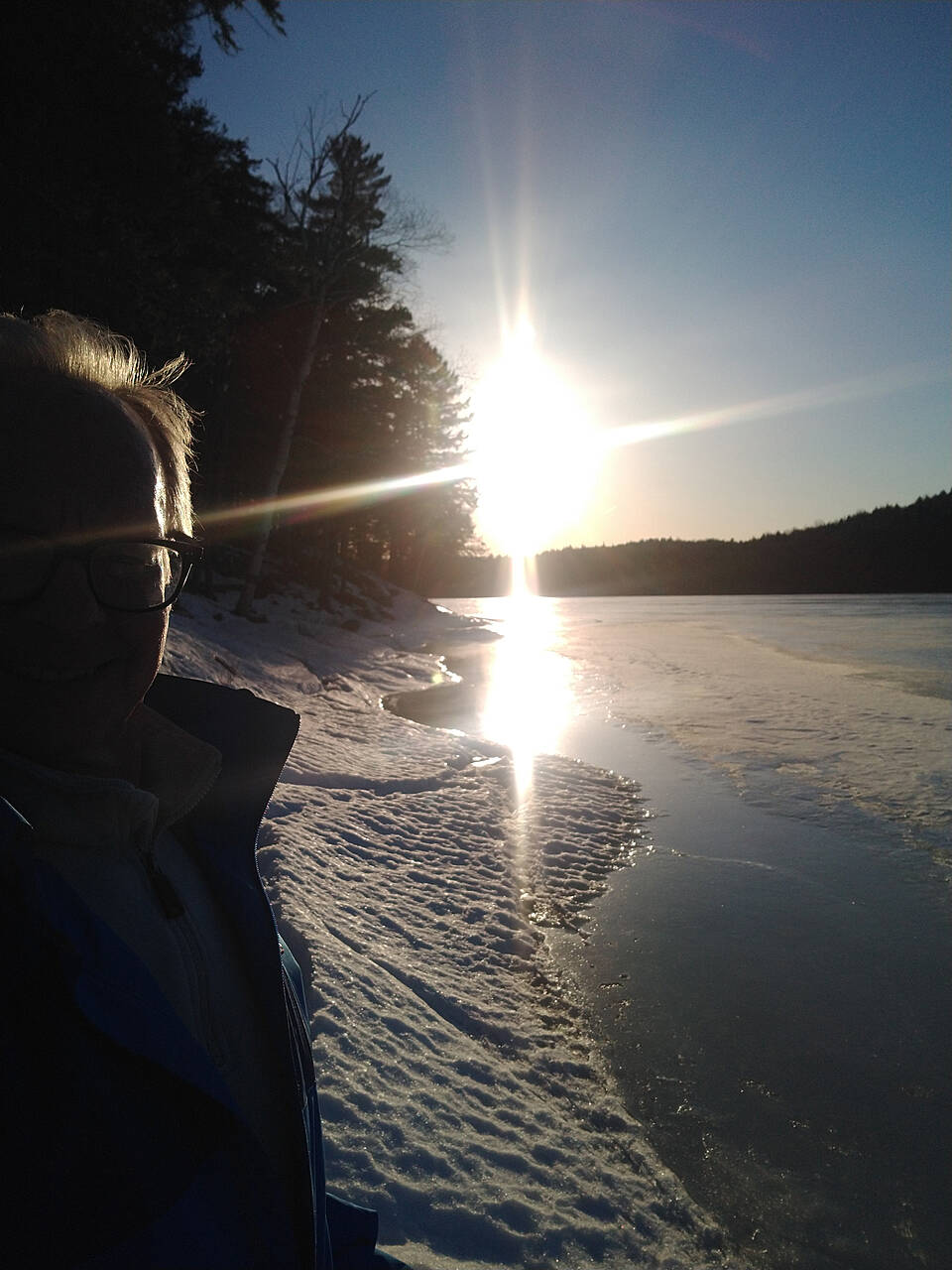 I'll be there from 3/22 - 4/5, and of course there will be regular reports.  Stay tuned.
Thank you to any one that is reading this newsletter.

 
KLUF

As I've said before, I try not to repeat myself in terms of what's on
KLUF
, but I do make exceptions, when some or more of these are true about the selection:
it fits the topic very well
it is Killer or better
it is something I have in high resolution, so you can download it
it has a connection to one or more readers
there has been a reasonable amount of time since it was last played
Well, this one ticks every single box.  Here is AC/DC and "
Powerage
", my favorite AC/DC studio album from either the Bon Scott or Brian Johnson eras.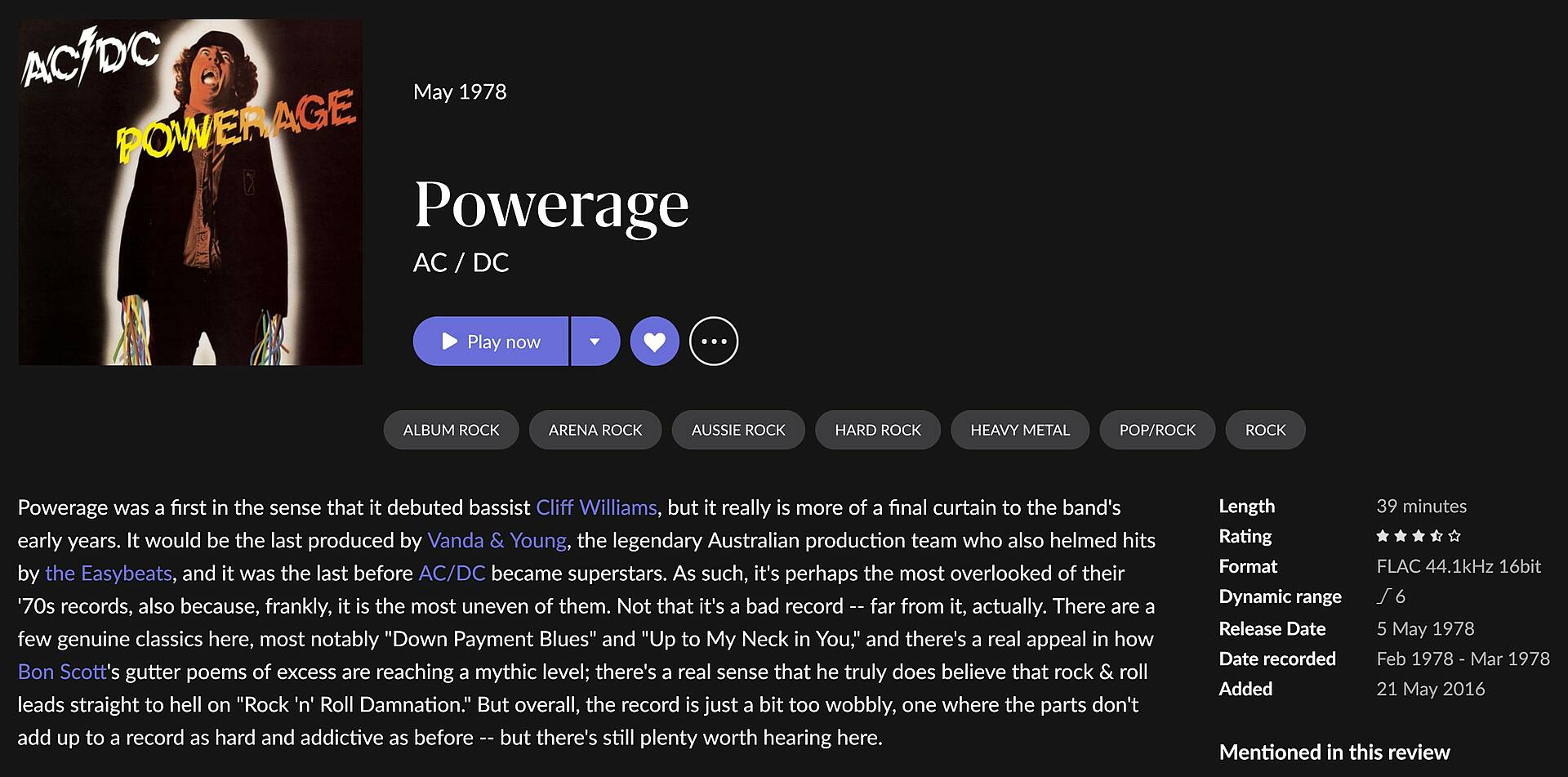 And there's a reader I know that will especially like it, Mr. Bob Scarf.  You see, Bob is under the impression AC/DC is the best band ever.  Even better than Porcupine Tree?  
Regardless, Bob and the whole Scarf/Walker/Pace Walnut Creek gang all deserve an extra big shout-out for making the journey to last week's art exhibition.  That meant a lot guys - thank you.