TODAY'S RAMBLINGS
1 Minute Read

Happy Monday of Labor Day, and what says "holiday weekend" more than a description and review of a recent sound system I installed? 
OK, virtually anything, but at least it involved "labor."
As you might recall, not long ago, I went to Houston to install the WiFi and A/V at Dr. Shelly Murphy's new ginormous condo.  Its 5,000 square feet received 4 Eero Pros (hardwired by Ethernet - of course) for on-fire WiFi throughout the home, 3 wall-mounted TVs, and 6 zones of Sonos.
An important aspect of the project was arm-mounting an 85" flat screen in the TV Room's custom cabinetry, such that it appears to be floating in the space.  It came out as planned, and I knew there'd be no room for a speaker bar.  Using a speaker bar is a standard approach, as it minimizes the number of components.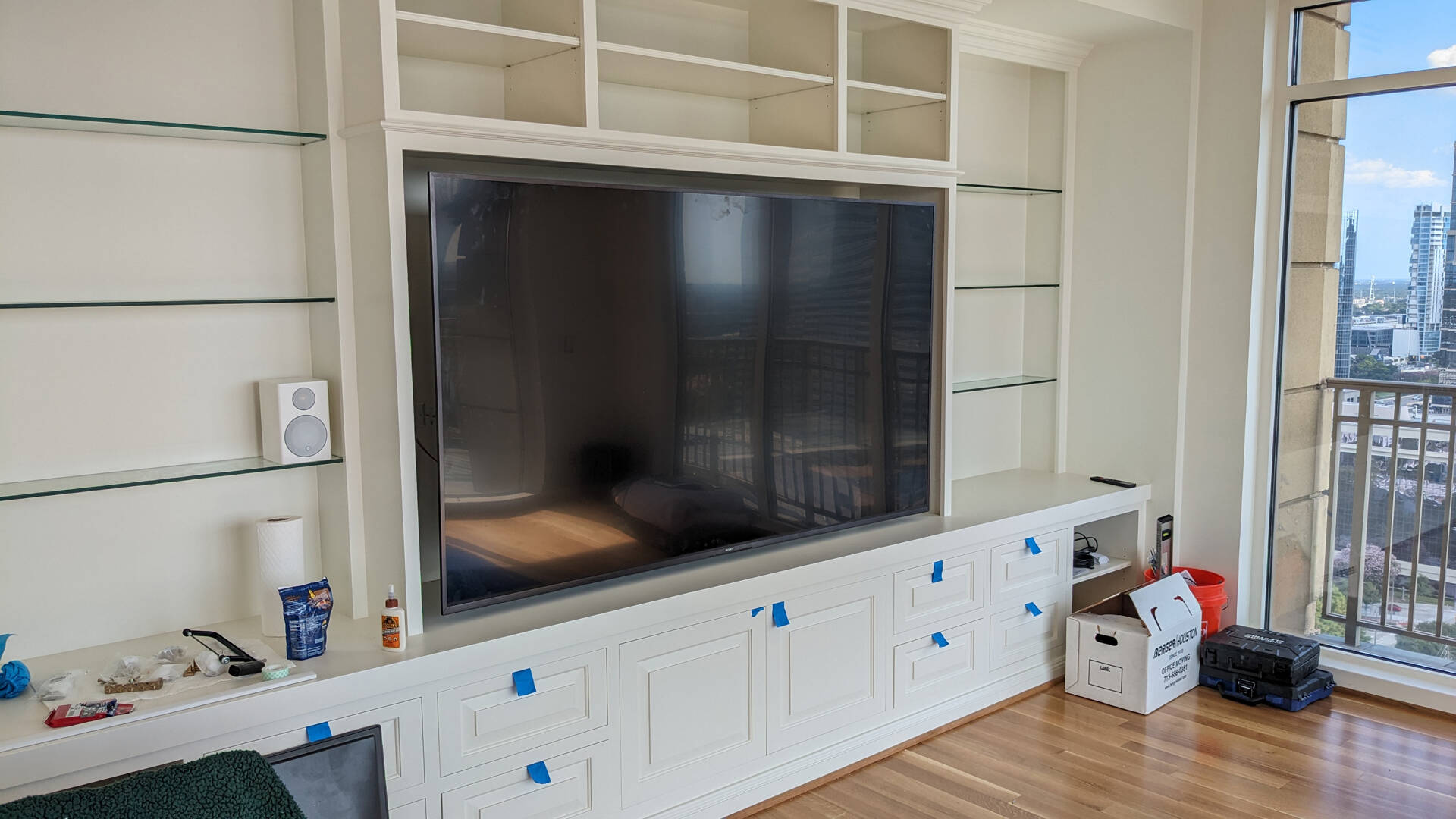 The solution appears in the photo above, to the left of the TV, on the shelf.  I share this here because it is not a typical solution for great sound for TV, movies, and music.  And I mean like "holy shit" great.
The sound system is comprised of:

Surround speakers?  No.  Center speaker channel?  No.  And FFS, certainly no Dolby Atmos speakers.  But one could easily add a turntable and have an absolutely wonderful, comprehensive, and very easy-to-use sound system.
I was a Monitor Audio dealer back in the
Casa Integration
days and had used the Radius 90 speakers before, so I mostly knew what to expect.  To be blunt, these tiny, <8" tall speakers fucking
crank
.  In fact, with the Sonos subwoofer, I think one would be hard-pressed to achieve better sound with primary speakers this small. 
Fun Fact:  When I finished the install and was doing a sound check, the music was so enjoyable that it brought the artisan doing Shelly's mega-buck wallpapering to observe:  "I've never heard a sound system that good before."  Kind words, although I've designed and installed better myself.  But this configuration is indeed awfully good, and well worthy of your consideration.
You, of course, will have to trust me (and the wallpaper hanger), but disappointment is highly unlikely. 
Diamond Certified
?  Yes.
FROM THE UNWASHED MASSES
Let me say if the subject is music, I don't look to Hunter Deuce for affirmation.  But if it's the retired Deadhead André Aurich showering praise, I'm in.  Especially when he's BEGGING for more stories.


Great album list, and gives me a few albums to check out.  It would be more interesting to read if you included why some of these albums mean so much to you. 

Besides, now you can actually say that someone did ask "But Portico, why do these albums mean so much to you?"
And no Grateful Dead, but you do have Widespread Panic?  My Grateful Dead album would be Aoxomoxoa - I was blown away the first time I heard "St. Stephen."

Curious, what is your starting word in Wordle?  My starting word is "irate," and I have yet to hit it on the first round.  I guess I am not ready for the racetrack.  
My opening word in Wordle is "audio."  Shocker, I know. 
And an extremely special shout-out to our SoCal friends Andy and Libby Baines Jones - Libby gave birth to their second baby and second boy, over the weekend.  Labor Day, indeed!
Everybody is doing great, including the proud daddy.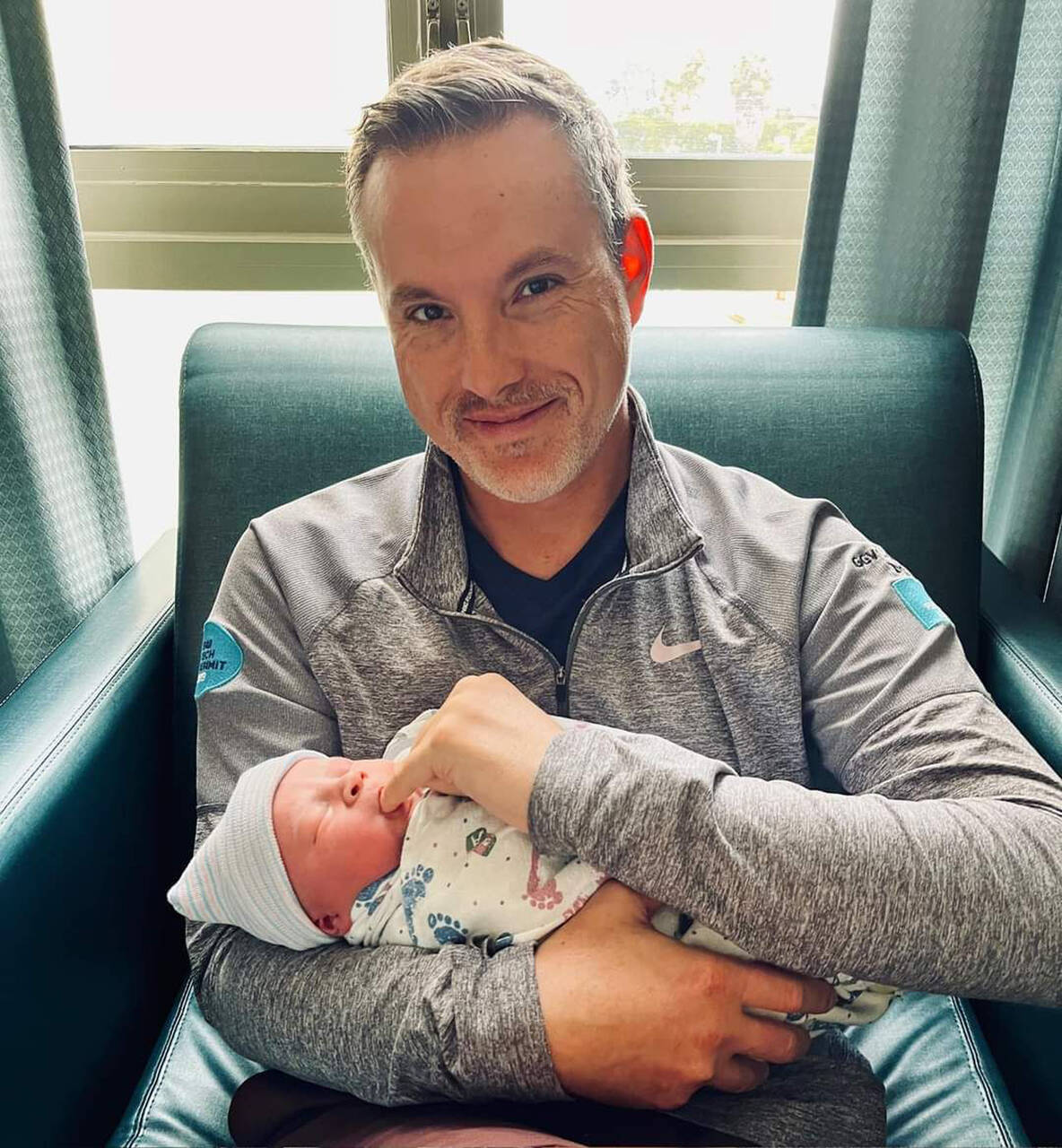 Thank you for reading this newsletter.  
KLUF
While it's doubtful you've made it through even a portion of
KLUF:  The Rock Albums
, I'm going to pile on, but with something new, at least for this radio station.  I recently came across this 3 piece band (from Houston, of all places) called
Khruangbin
(Thai for "airplane" - right, Mrs. Crup?). 
I've learned they are now a semi-big deal internationally, and if you give this a listen, I think you'll understand why.  It's been a long time since I've enjoyed something new as much.  I'll describe it as jazzy chill funk, but maybe you can do better: 
here
is Khruangbin and their Diamond Certified 2015 debut
The Universe Smiles Upon You
.