TODAY'S RAMBLINGS

. . . with SF.  You see,
as earlier
, I continue to struggle in my love affair with San Francisco, even at the dawn of this new year.  Despite some glorious rain, and with now over a full year without wildfire smoke fouling our pristine coastal air, I am still pissed off.  Yeah, I know:  shocker.  But seriously, and now it's because it's finally dawning on me just how corrupt and broken SF is.  No, I am not making up what follows.
(Editor's Note:  I have compiled the
San Francisco Chronicle
articles into the attached PDF, in case you hit their paywall.)
You've likely seen these glorious headlines of our glamourous Union Square high-zoot shopping district.
11/29/21: 
Thieves Hit Union Square Luxury Stores in Wild Rampage
I myself am presently reading an appallingly accurate takedown of the job my liberal friends are doing in the city of Saint Francis.  It's called
San Fransicko
and it's a great, if maddening book:
Book Review: 'San Fransicko,' by Michael Shellenberger
He makes many valid points in the book, but one is the hesitancy for police in SF, LA, Seattle, etc. to simply enforce existing laws for things like public defecation, drug dealing, and drug use.  Another is that the mentally ill are definitely
not
better off fending for themselves on the streets vs. being placed - even against their will - in a (properly managed) mental health facility.
We are seeing this in real time, right now.  Easily one of the nastiest, dirtiest and no-go-iest places in SF is the Tenderloin neighborhood.  Think of the most disgusting urban street you've ever seen and it's like that or worse.  For whatever reason, the police allow open drug markets, open drug use, open prostitution and as a nice bonus, open bathrooms anywhere one wants to drop trow. 
Our mayor, the party girl London Breed, made a big deal recently about wanting to clean up the Tenderloin.
12/17/21: 
S.F. Mayor Breed Declares State of Emergency in the Tenderloin
So it's all good, right?  Police and other city workers are in the Tenderloin right now, straightening things out, and enforcing the rules we all must follow for a civil society?  Uh, no.
12/20/21: 
D.A. Chesa Boudin Joins Critics of Breed's Tenderloin Crackdown
But at least they tried hard in the past?  Uh, no.
12/20/21: 
What Have Police been doing in the Tenderloin until now?
Oh, well:  at least living in San Francisco is more expensive than anywhere else!
Seemingly forever: 
S.F. metro area retains No. 1 spot as most expensive place to live in the U.S.
Having studied the subject, not to mention living amongst it, of course I have my own prescription.
Homeless can't be:  there must be a proper place for everybody
That place might be a home, a hospital bed or a jail cell
Sick people must be treated directly and at no cost to them - with or without their consent
There is plenty of work for everyone
Once healthy, people must live in a home and work - or go to jail
I honestly believe the above to be the humanitarian approach, even it means that yes, Virginia, homelessness IS a crime at times.  By the perpetrator, but also a crime by all of us against society.  We've got to do better - perhaps it could begin with realism and accountability by SF's leaders?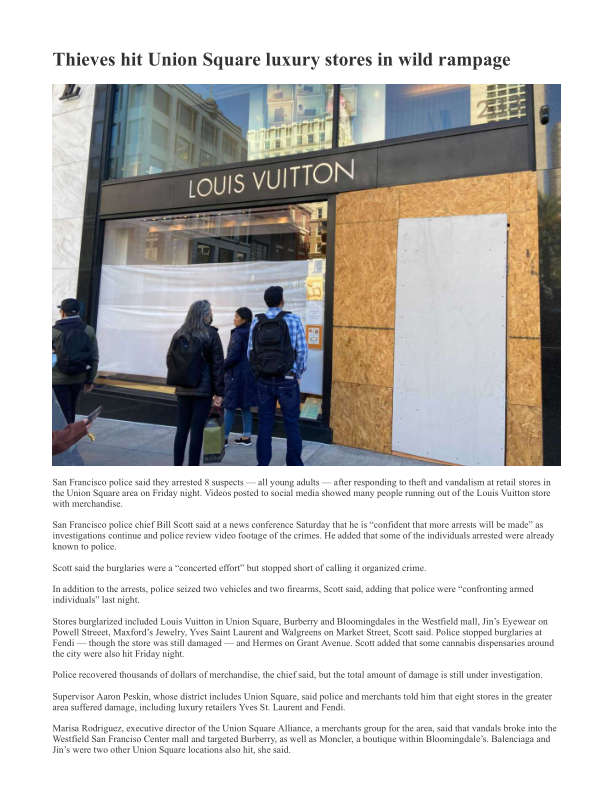 FROM THE UNWASHED MASSES

As expected, the witty banter continued with Hunter Deuce.  He just couldn't let his deep affinity for "Centerfield" by John Fogerty go.  No, he felt it necessary to share his
genius
level of musical knowledge with his own thoughts about the best live albums.  The fact that he used two of
mine
on his own list is flattering, if unsurprising.
"Some great live albums:

Deep Purple - Made In Japan
Iron Maiden - Powerslave
J. Geils Band - Blow Your Face Out
Johnny Cash - Live At Folsom Prison
Pearl Jam - Live At The Gorge 05/06
Wilco - Kicking Television: Live In Chicago
Jimi Hendrix - Band Of Gypsies
Japandroids - Massey Fucking Hall
Neil Young - Live Rust
Scorpions - World Wide Live
The Band - The Last Waltz
Motorhead - No Sleep 'til Hammersmith
Uncle Tupelo - Live At Lounge Ax, Chicago
The Allman Brothers Band - At Fillmore East"

Am I the only one horrified to see that he tries to shoehorn two Jeff Tweedy efforts into the same category of excellence as "Live Rust" and "At Fillmore East"?   Apples and oranges, Mr. Deuce - apples and oranges.

Luckily, a nice thing about this newsletter is that I have readers that actually do know something about music.  Fresh from several evenings sleeping in a tent in the snow outside - for kicks - the international sophisticate Raymond Michaels had this to say.


"Great post and theme to ring in the new year. 
Love live concerts myself, my favorite has to be Gustavo Cerati's 'Bocanada' in Buenos Aires.  Check out Soda Stereo unplugged and the closing song here (https://youtu.be/u-ziHifrhXQ) to get a flavor of this legendary Latin rock band. 

Hope you guys have an awesome night and 2022 >>> 2021!"
Right back at you and the lovely Tabatha:  Happy 2022!
Lastly:  there is just no way I am not including this.  Its installation complete at
The New York State Museum
, here is the spectacular "Art Omi" by Charles Clough.   He sent this to me on New Year's Day - I agree 2022 is off to a great start.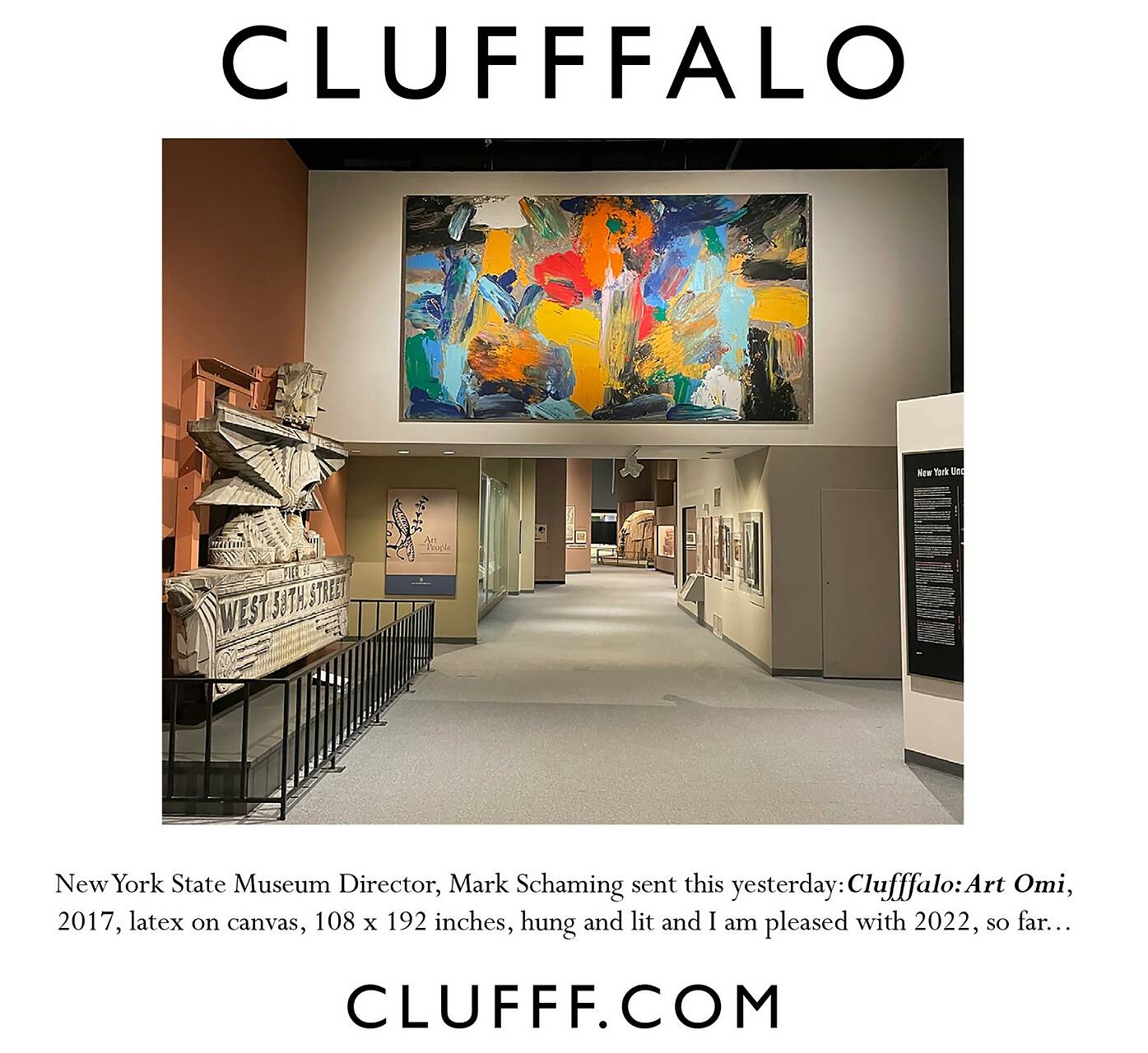 I am privileged to be working on an interesting project with Charlie - stay tuned. 
Thank you to any one that is reading this newsletter.


KLUF

What screams "liberal" more than f'ing
Bono
?  And this pick ties so much together - it's a
Killer
live album, included on my original list, it has a song entitled "New Year's Day", and the album's title connects to easily one of the worst days here in SF, September 9, 2020, A.K.A. "The Day The Sun Didn't Rise".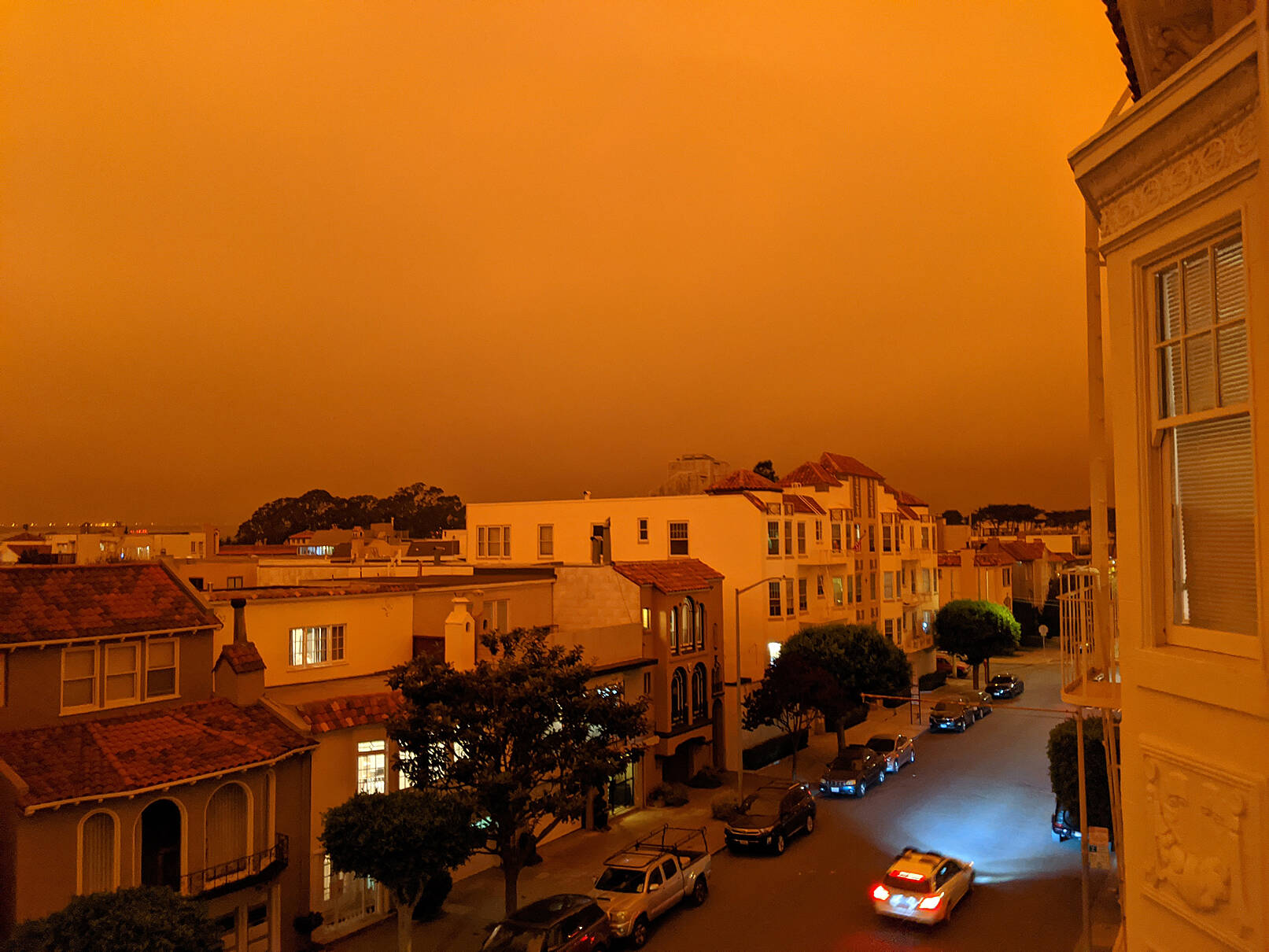 Here - and at what I would personally deem their peak, at least pre-mega stardom  - is U2 and "
Under a Blood Red Sky
".