TODAY'S RAMBLINGS

Here's another entry in the occasional series I call "Plans No One Asked For".  Previously, I featured lists of
the real National Parks of the Eastern US
, and also
my ideas for the ultimate travel year
.   Not to mention
my commuter rail plans
for that vital Albuquerque - Santa Fe passenger train corridor.
Today, I give you my plan for a relatively inexpensive, yet kind of carefree, retirement.  It is also something my bride Julie has completely, 100% ruled out.  I believe her exact words are "An 800 square foot apartment for all of these years, and now you want me to get in
this
?"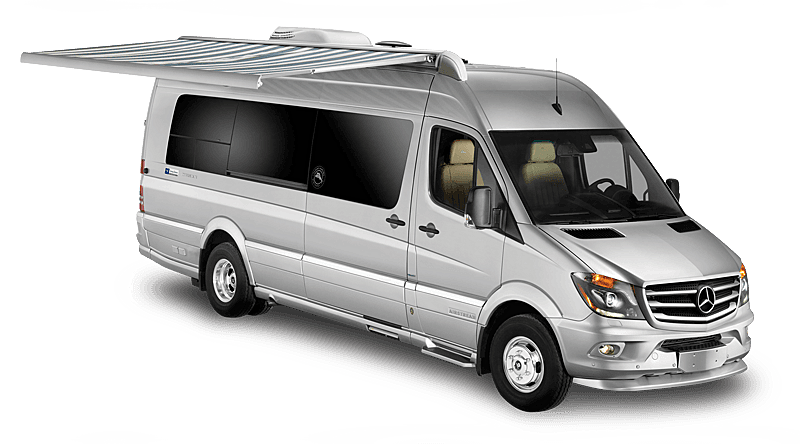 You see, I personally think it would be extremely liberating to have this vehicle, an
Airstream Interstate 24 GT
, as your primary residence.  No house or apartment.  Try to follow me here.
You'd spend retirement alternating between seeing North America's parks in true luxury in the 24GT, and: 
Renting homes and condos for extended periods
Visiting friends and staying inside their home
Visiting friends and sleeping in the van 
Paying to stay at friends' properties when they're not there
Staying in nice hotels
Of course, the great part about a vehicle of this type is its smaller size and maneuverability.  When one or both grow tired of being in the van, you can pull this into any hotel, including one in a city.  Yet it's built for being on the road for weeks at a time, and being very comfy while doing so.  I don't see how one would grow tired of staying in this for a week (or two) at a National Park, and then moving on to the next one?  With a couple of nights at a Four Seasons in between?  I envision at least a month in Banff!
Plus, wouldn't it be very freeing to do away with most all of your "stuff"?  There's really no room for another pair of boots or a turntable if you're based out of something like this.  I see that as a net positive.
The cost?  I spec'd one out online and after adding 4 wheel drive and hydraulic leveling, it totaled $235,000.  Not inexpensive, but not completely insane, either.  Certainly a lot less than a house and definitely way more fun.  And I really believe the untethered nature of this plan is a feature, not a bug.  It is real freedom.
But impractical?  Probably.  A little nutty?  Of course.  And a solid "no" from my wife?  Definitely. 
Hmm.  I guess I will have to learn to live with what we have now.  This is our beloved Crissy Field at sunrise a few days back.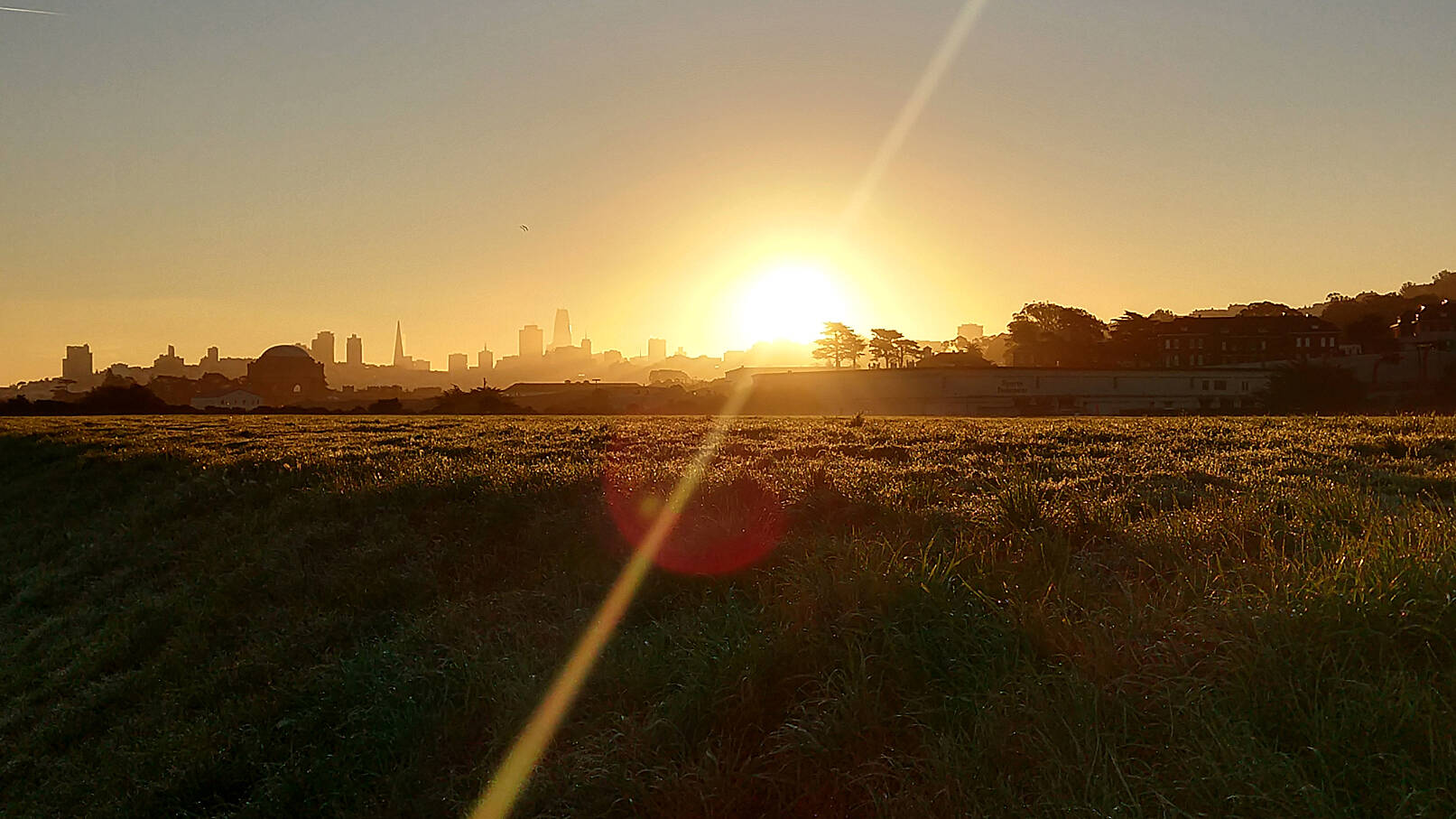 After an amazing Thanksgiving weekend spent with some great friends and my rock star wife, here's to gratitude for what's right in front of us.  
FROM THE UNWASHED MASSES
The generational gloves came off regarding my critique of the recently broadcast Rock and Roll Hall of Fame Induction event.  The phoenix-like young executive Kevin Monza - a self-appointed musical "authority" -  took specific issue with my beef with Jay-Z going in, and didn't hold back.  He even revealed some underlying ageism, all via the modern telegram:


"I don't know what to say about the newsletter.  The Jay-Z disregard was libelous.  I'm going to say this is a generational thing, and try to forget about it LOL!"
I suppose Mr. Monza thinks N.W.A. and Public Enemy should be in, too? 
Oh
. 
And kudos to my better half, as
she found this absolutely
Diamond Certified
list of the best bars currently operating in SF
.  Maybe my friends that seem to spend all of their time in bars can tell me about these.  10 seconds of seriousness:  if I were to ever do an SF Travel Guide, these would all be on it.  What a list, although it is missing
620 Jones
.
Thank you to any one that is reading this newsletter.


KLUF

Wow, were there a ton of great live albums released in the 1970's.  Here's one, perfect for today's post and I really don't know how they've been kept off of
KLUF
until now.  Here is Lynyrd Skynyrd and their incendiary "
One More From The Road
".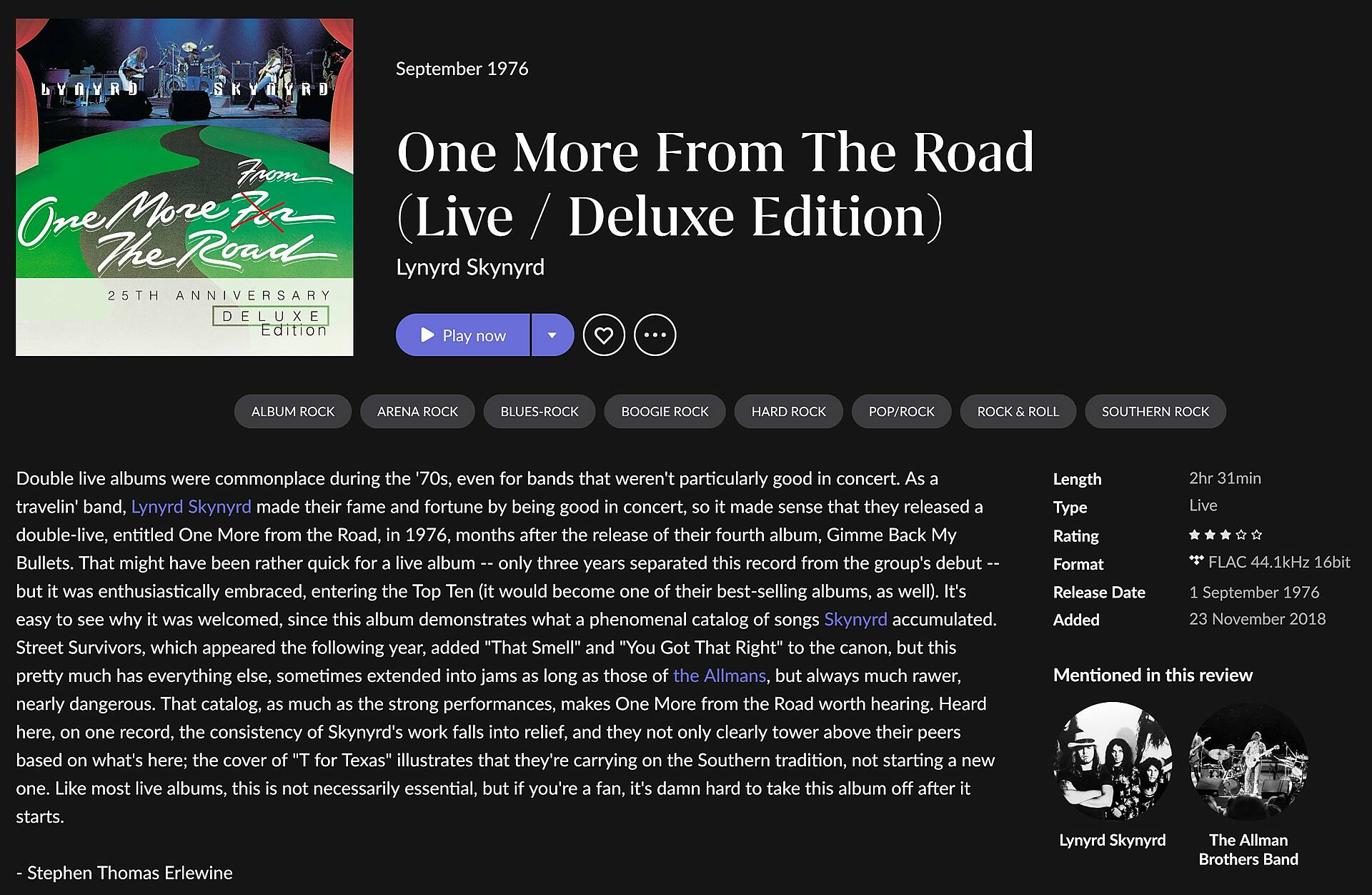 If you'd like to see this gone-too-soon band at their absolute peak, do not miss
the documentary "Freebird"
.  It is simply electric, and at their best, was there a better live band?
P.S.  OK, just a smidge of politics today, via a bonus track from a band that's been around since I was Kevin Monza's age.  The band is The Fixx and they have a new single called "
Wake Up
", and it is an ode to our times.  Great sound, with some foreboding guitar work that fits the song perfectly.  Well done - I hope this gets some play.