TODAY'S RAMBLINGS
3 Minute Read

Holy smokes, this blog is 2 years old tomorrow!  What started as just a pitiful and narcissistic quest for relevance and attention in retirement has turned into . . . an ongoing pitiful and narcissistic quest for relevance and attention in retirement.
10 Seconds of Seriousness:  as I've said here and to some of you personally, I simply love writing.  The fact that anyone reads what I write is a huge bonus for which I'm extremely grateful.  My sincerest thanks.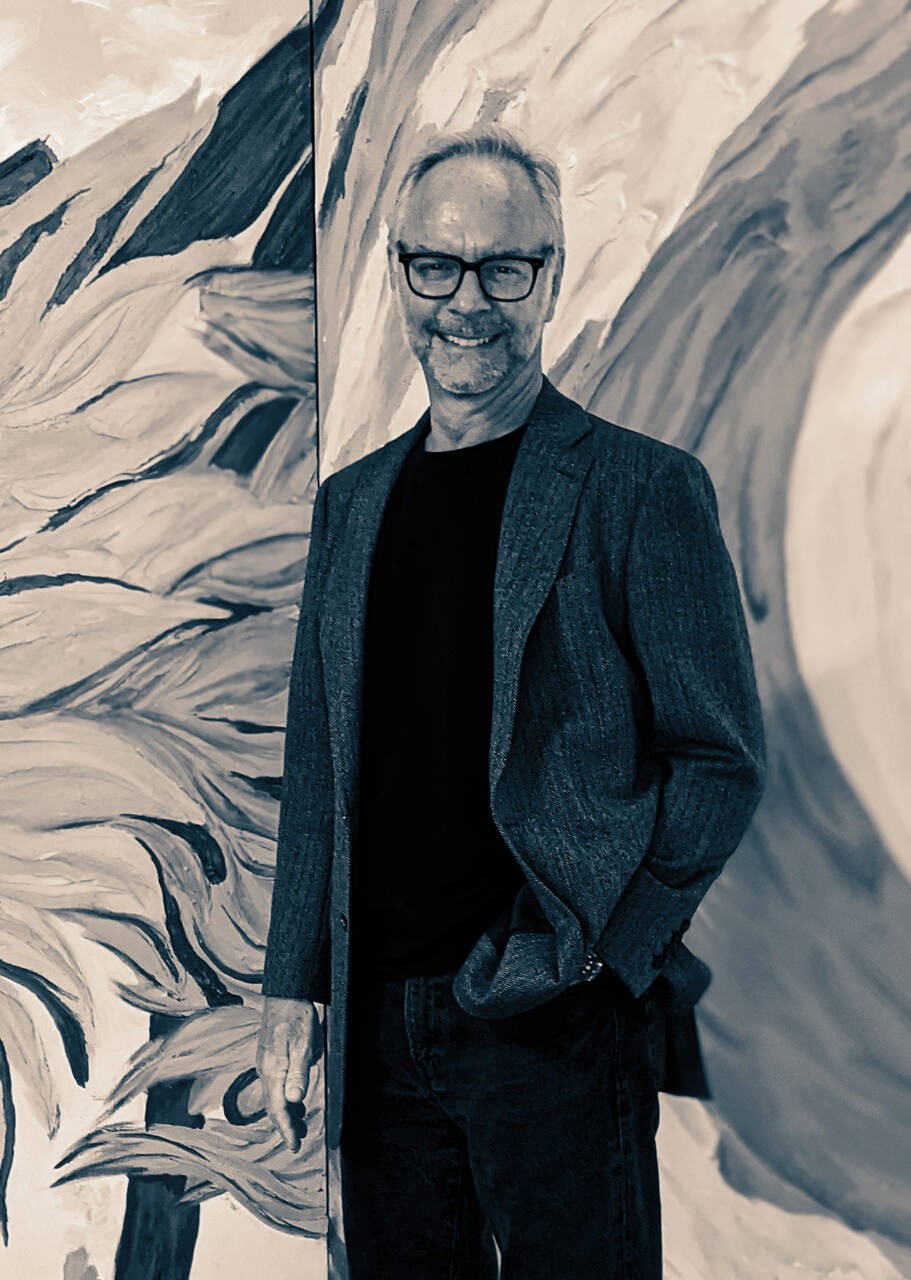 Now, let's make it fun.  First, I'll summarize the two years by using those dreaded word clouds.  Except in the case of my beloved newsletter, they kind of make sense.  And then I just keep going on.  And on. 
Shocker.
Topics
The first summarizes the topics about which I've written over the past two years.  Behind the scenes, I tag each blog with one or more of the following categories:
Business
Entertainment
Infrastructure
Personal
Politics+Society
Technology+Gear
Travel
Here it is, through this past Wednesday's post.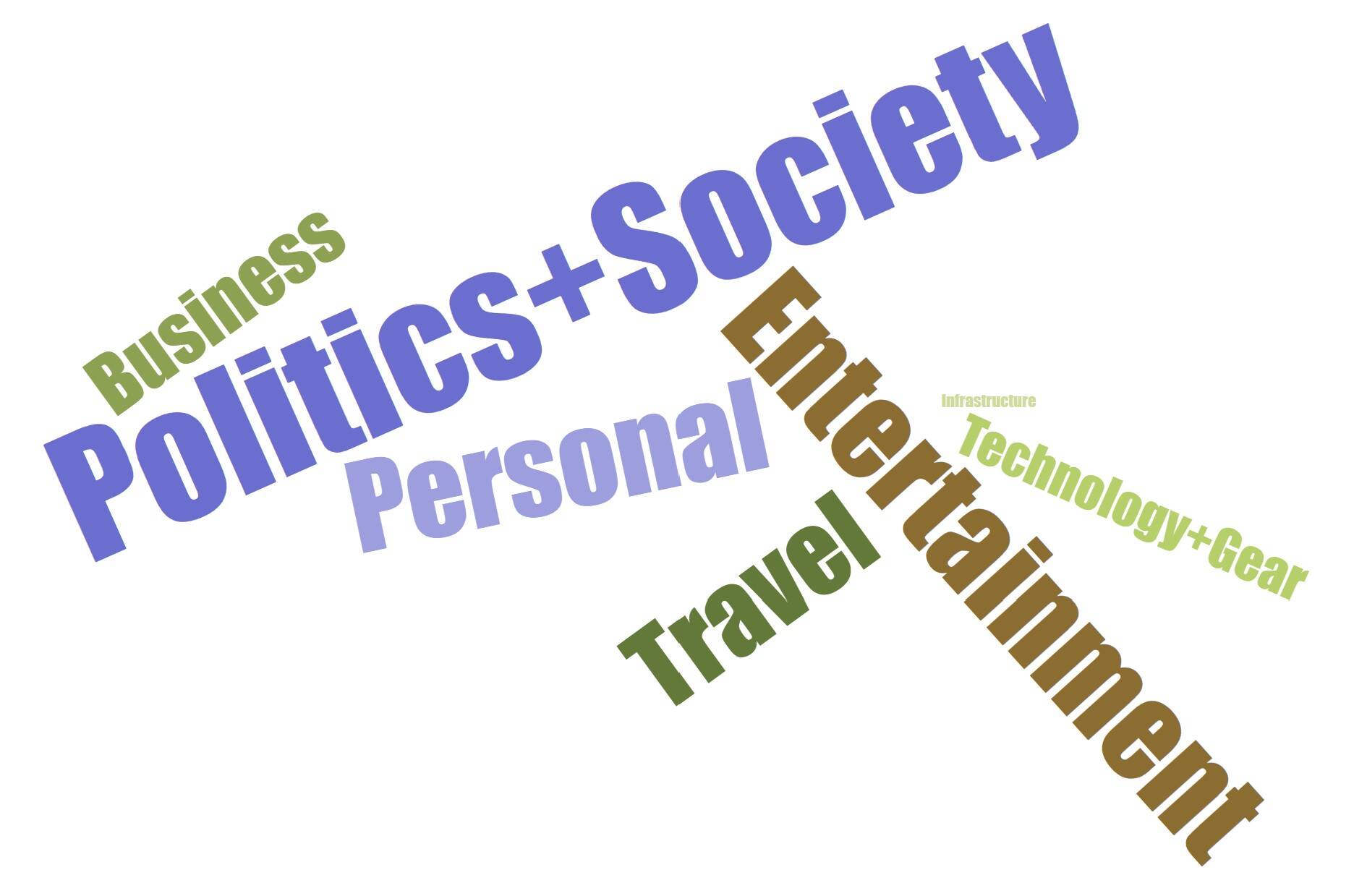 Wow - I've written a lot about politics and myself.  What a surprise.  Said absolutely no one.  And I clearly need to write more about trains! 
Here's a searchable/sortable archive of it all.
Portico Darwin Archive
Music
The next summarizes the bands I've played on
KLUF
.  This one is more fun.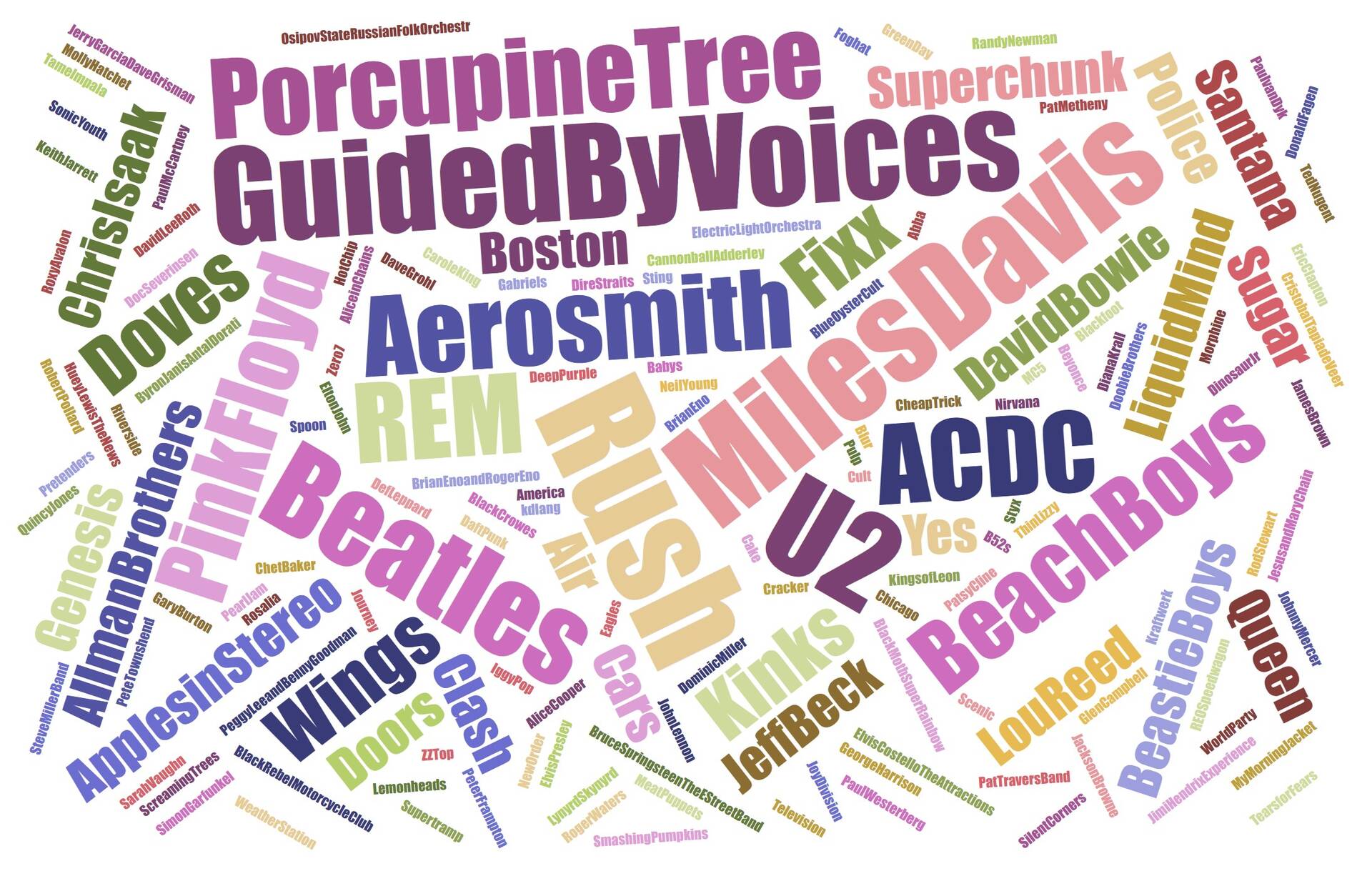 For you music obsessives like me, you will enjoy this searchable/sortable list of everything played to date on
KLUF
.  Given that I attempt to play mostly good stuff, you might find it useful for discovering performers with whom you're not familiar or maybe even forgotten.
KLUF Database
Darwin Award Winners

For two solid years, this has been one of the world's most anticipated events, celebrating one of the world's most prestigious awards.  It is, isn't it?  Right?  Bueller?  Bueller?
Cove House, Cathedral City, CA (2021 Airbnb, etc. Of The Year)
Arizona Biltmore, Phoenix, AZ (2021 Hotel Of The Year)
2021 Lexus LC500 Convertible (2021 Car Of The Year)
Rocky Mountain National Park (2021 National Park Of The Year)
Matsuhisa, Los Angeles, CA (2021 Restaurant Meal Of The Year)
White Lotus, HBO (2021 TV Show Of The Year)
No Time to Die (2021 Movie Of The Year)
When You See Yourself, Kings of Leon (2021 Album Of The Year)
"Waves Within", Santana (2021 Song Of The Year)
Santa Fe (2021 Trip Of The Year)
Jaxson the Baby (2021 Rookie Of The Year)
Italy & Austria:  Lake Garda/Dolomites/Innsbruck (2022 Trip Of The Year)
The Adler Mountain Lodge (2022 Hotel Of The Year)
Clufffalo Numbers at Funston House (2022 Party Of The Year)
Stupid Dream, Porcupine Tree (2022 Album Of The Year)
The Man Who Broke Capitalism, by David Gelles (2022 Book Of The Year)
Tuna Sando (2022 Recipe Of The Year)
Diego Rivera Mural, SF (2022 Exhibit Of The Year)
October 2 and Gratitude (2022 Blog Post Of The Year)

Names
Let's wrap it up with you.  Here are the names for all of you that my odd mind has made up over the past 2 years.  


Aine Cork Shula
Alden Michaels
Alexandra Murphy Daniels
Anastasia Pace Scarf
André Aurich
Andrew Whistler 
Andy Jones
Antoinette Strobel
Arthur
Baron Belgium
Barry Bricks
Bart Golf
Betty 
Biff Fladgate
Biff Foundry
Blaine Machination
Bo Nightingale
Bob Scarf
Bruce Rosenberg
Bulleit Bob
Byron Browne IV
Cardi A
Carrie Darwin Sightwell
Champ Hustler
Chloe Storm
Connie Chung
Cyd Pepfog Darwin
Dallas Money
Damon Hemingway
Dean Andrew Jones, Jr
Debbie Hyde Howling
Devin Singh, PhD
Dimitri Sightwell
Dirk Gordon
Doctor Hope
Don Jumanji
Dr. Davis Fladgate
Dr. Doreen Downs
Dr. Shelly Murphy
Elizabeth "Polly" Michaels
Emery Riddle
Fi Deuce
Foster Fieldhouse
Foster Shula
Geisha Beverly
George Bunyan
George Valiant Walker
Günther Strobel
Harrison Heinz
Hunter Deuce
Jade Glory
Jay Howling
Jennifer Michaels
Jessica Rabbit
Joe Fowler
Joey "Bishop" Simon
K. Helmsley Garfinkel 
Katie Krakow
Katie Marina
Kevin Monza
Laine Murphy
Lally Darwin Heinz Esq.
Lana Heinz
Laura Gonzalez
Lauren Ryder
Libby Baines Jones
Louise Lederhosen
Luigi Ferrari
Marilyn Millan Fladgate
Marin Simon
Marty Siena
Mary Murphy Von Trapp
Max "Madras" Ryder
Melinda Mario
Melynda Fladgate
Miguel Shannon
Mrs. Crup
Natalie Karen Michaels
Ned "Upstate" Darwin
Nib Riddle
Nicki Vale
Ol' Purple Label
Peet Krakow
Popeye
Portico Darwin
Primo Harvey PhD
Professor Howard Blum Esq.
Prudence Ferrari
Ralph Plummer
Randy Clough
Raquel Heinz Baku
Raymond Michaels
Rex Murphy
Rhoda Fladgate
Rikki Aurich
Sadie Borger
Seamus Murphy
Shane Von Trapp
Sherry Pace
Silly
Stacey Moen Simon
Stacy Nichols
Steven Simon
Tabatha
Taylor Clough
Turner Murphy
Vol Siena
Zoe Lobo Murphy
108 names.  Nearly 350 posts.  Over 300 musical suggestions.  2
Diamond Certified
years.  
Thank you.
FROM THE UNWASHED MASSES
This just in.  Yes, this is the legend herself, and our host for the week, Dr. Shelly Murphy.   She was interviewed on the local CBS station's morning show this past Wednesday.  Of course she was.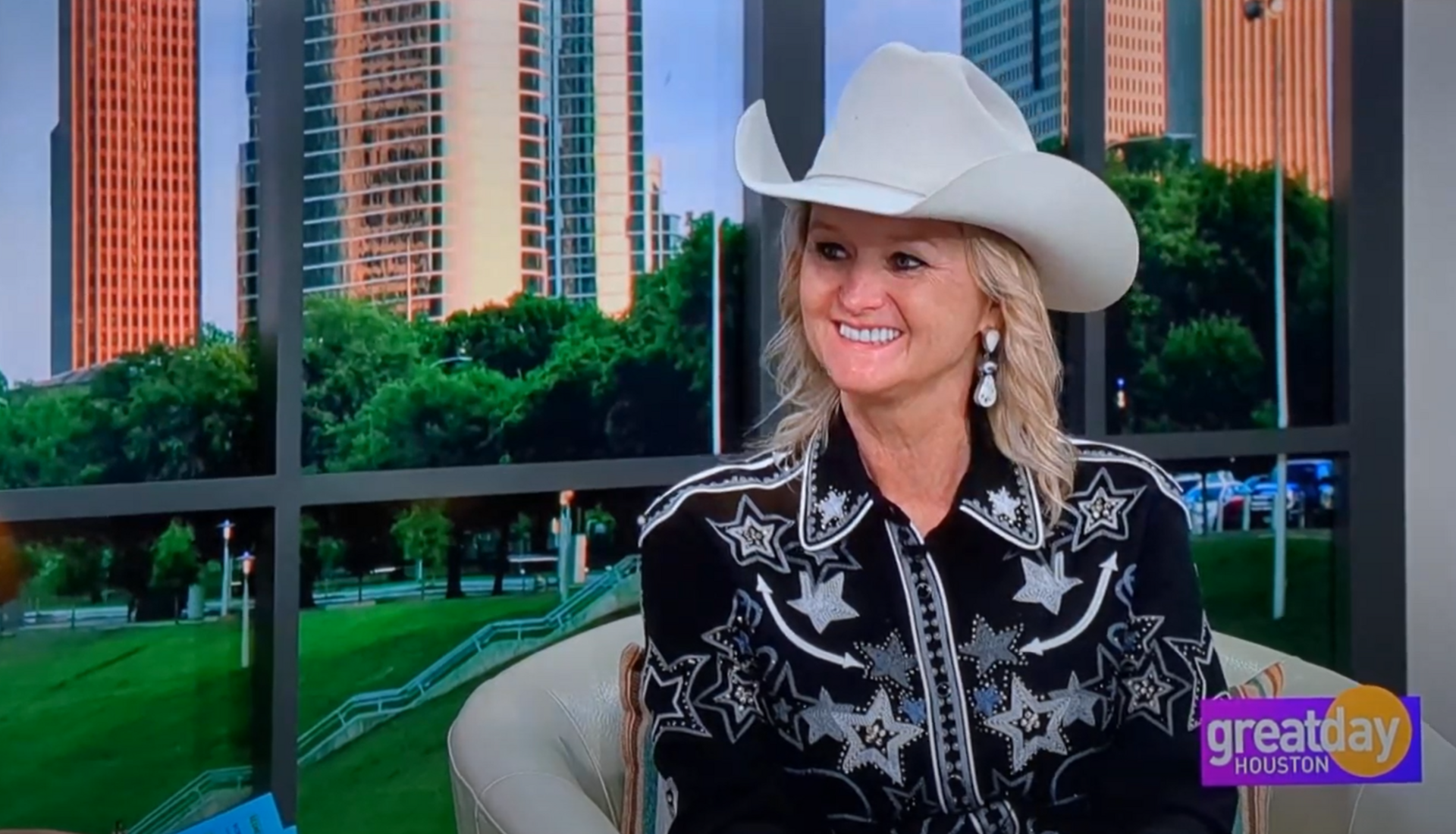 If you'd like to know just a little bit more about the good doctor, you can watch an extended clip of the interview
here
.  So funny they got her name wrong!
In case you haven't noticed, I've been quite mum regarding the happenings down here in Houston.  I think it's probably because I am trying to cook up a way of capturing what we experience as Shelly's guests during Rodeo.  It can't be a
Travel Guide
, but perhaps some kind of a novella based on the facts? 
Perhaps it will open with this past Sunday's Wine Auction Dinner.  This is one of the major social events on the Houston calendar and it's a see and be seen vibe for the city's posh and pampered set.  How about I build this first chapter to a point where a single bottle of wine is purchased for $165,000?  AND it's bought by a born-and-bred Houstonian who only 40 years ago couldn't have walked on the grounds?
Except that's all true.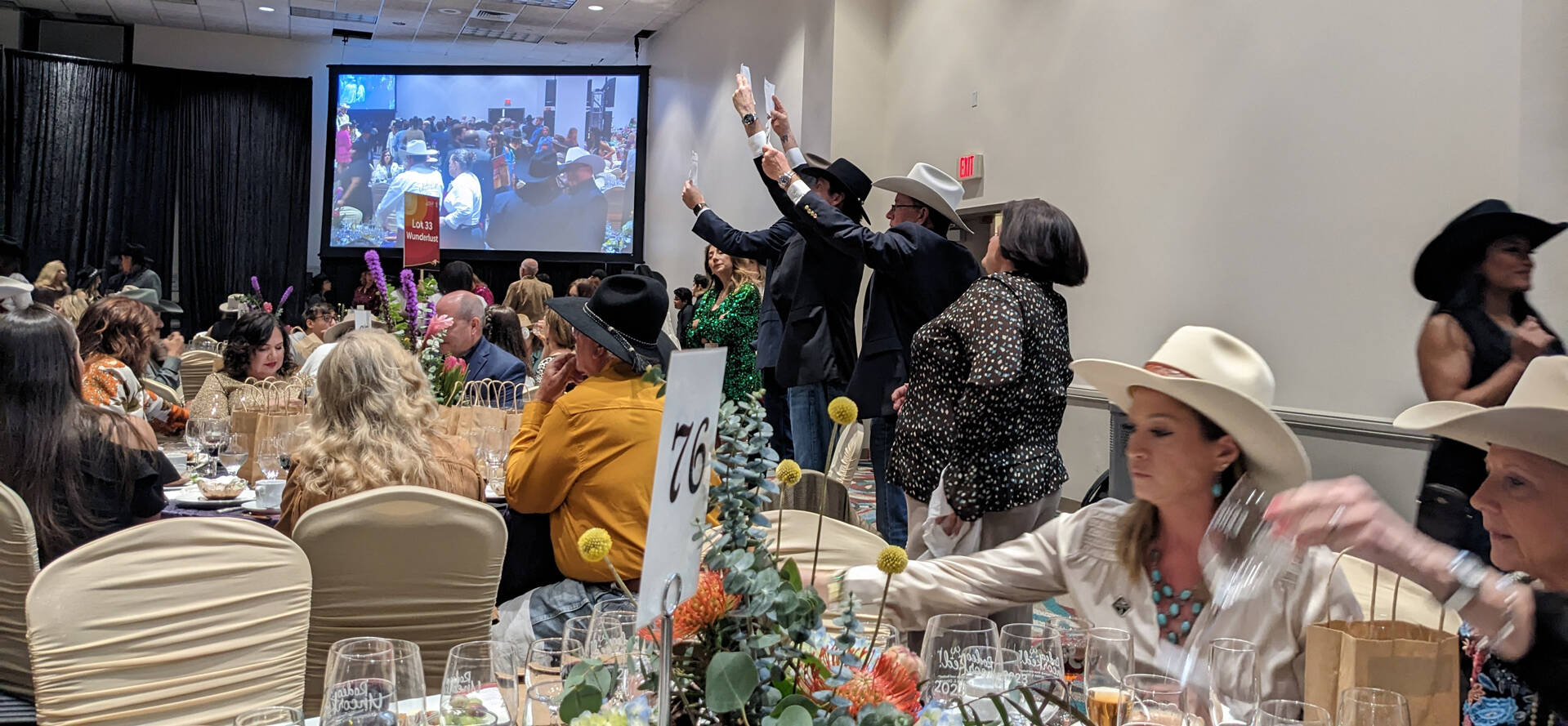 Here's Curtis Jackson (A.K.A.
Fifty Cent
- but his friends - of course - call him
Fiddy
) buying a bottle from a winemaker and his partner, who happened to be seated at our table.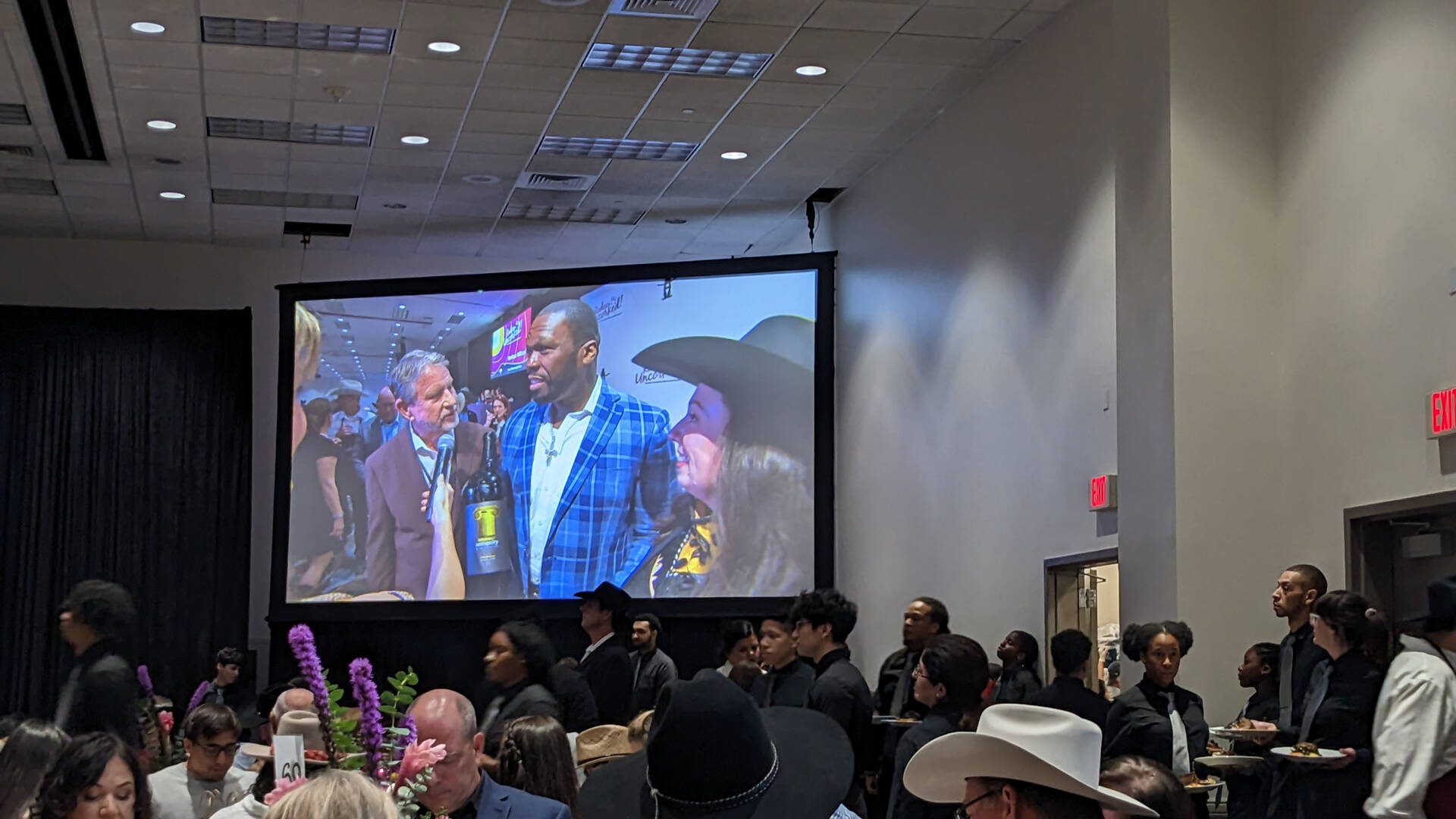 Thank you to any one that is reading this newsletter.
KLUF
To celebrate this illustrious occasion, I'm rolling out a new feature; it's really a new capability.  Althugh in the past I've been able to share smaller playlists, I can now share my personally curated magic that includes any number of songs.
Here - available on both
TIDAL
and
Spotify
, is: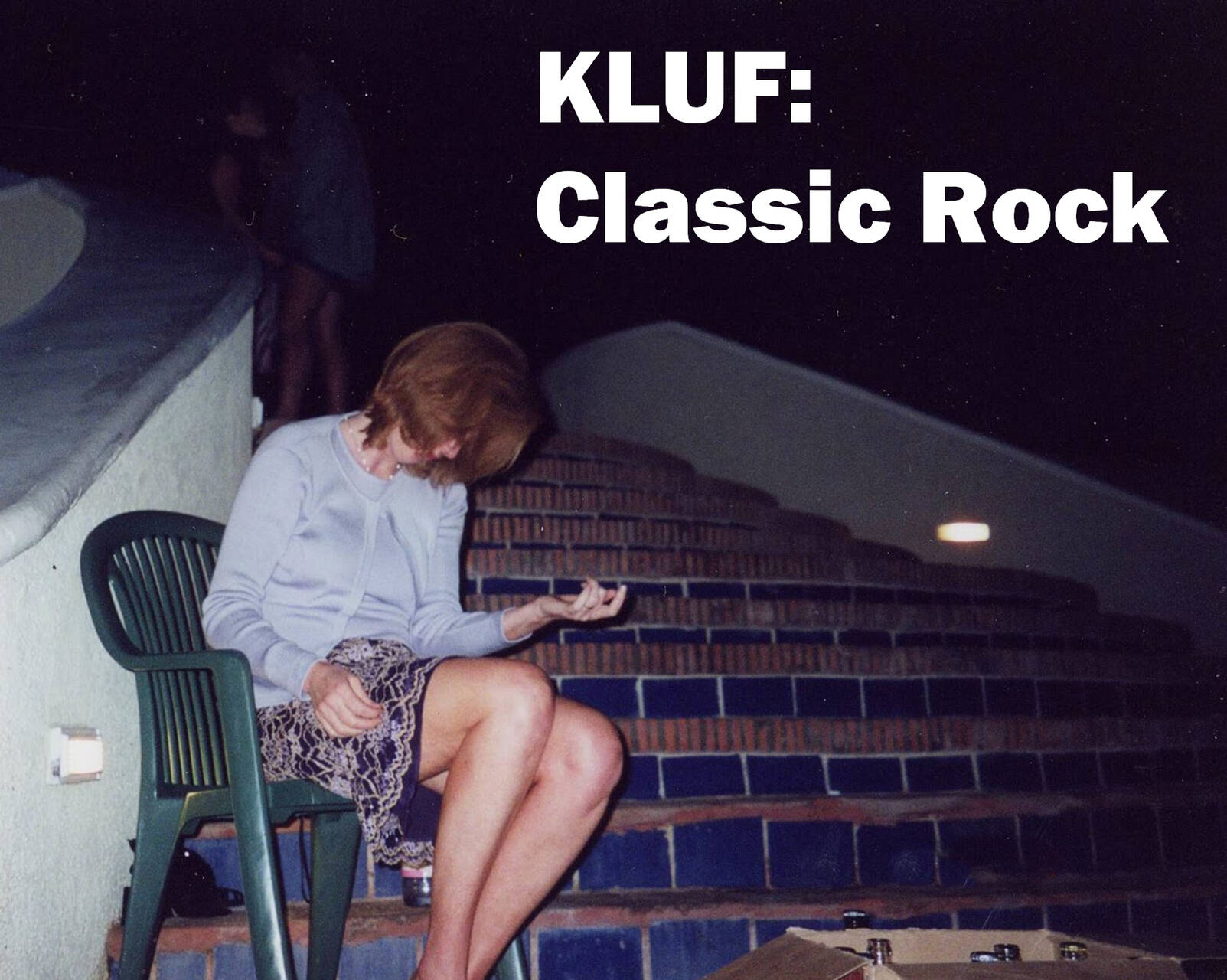 For the record, I created the playlist in
Roon
and then exported it to TIDAL, so it is that version that has every single song I intended; the version at Spotify is missing a few tracks.
With that out of the way,
here is what is featured
on this almost 1650 song, 125 hour behemoth.  No false modesty:  this thing is ridiculous, and you can plumb its depths at the link above - it's sortable, searchable, etc.  Better yet I hope you'll give it a listen.  And how appropriate for an anniversary blog:  another list!  And some Textbook and beyond music.  It's almost like a . . . radio station! 
KLUF
!
You really should check it out - this playlist reflects literally decades of listening to music and being an OCD pain in the ass about it.  It includes what I would consider the best songs from The Beatles, The Rolling Stones, Tom Petty and ZZ Top, to name just 4 of the over 200(!) bands featured.  And there's a smattering of one-hit wonders included - so yes, Hunter Deuce, Looking Glass's "Brandy" is there, as is Argent's "Hold Your Head Up".
Indeed, I'd would love to hear from my fellow music nuts if you feel I've somehow overlooked an artist, or perhaps included one or more that you feel don't belong? 
But wait, there's more:  with this new capability, you can count on these future gems:
KLUF:  Harder Rock (In progress!  It's where I put Rush!)
KLUF:  Modern Rock
KLUF:  Jazz
KLUF:  Entertaining
KLUF:  Chill